On Monday, Hockey Canada announced the list of players invited to attend the selection camp for the upcoming IIHF World Junior Championship which is being held in Sweden. The tournament, which is set to begin later this month, has become one of the bigger international hockey events over the past three decades.
[ALSO SEE: Canada Announces WJHC Selection Camp Roster]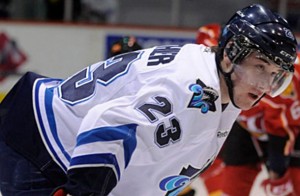 It's a chance for young players to demonstrate their abilities on an international stage. And it's a place for scouts and pro teams to get a taste for the future of hockey talent.
Rimouski Oceanic's Frederik Gauthier is one of 25 players on Canada's selection list. The 18-year-old is fighting amongst 14 other forwards for a spot on his country's roster. Gauthier recently signed a three-year entry level contract with the Toronto Maple Leafs — the team that selected the Quebec native 21st overall in the 2013 NHL Entry Draft.
In honour of Gauthier's invite to the selection camp, here's part one of a four-part series that'll look at the top 20 World Junior Championship performances by former or current Toronto Maple Leaf players.
20. Dion Phaneuf ('04 and '05)
The current Leafs captain was part of a dominant period for Team Canada at the World Juniors. In 2004, Canada went 4-0 in group play scoring 25 goals and only allowing four. Unfortunately, Phaneuf and the rest of the Canadian team were held in check in the gold medal game losing to the Americans 4-3.
Phaneuf was named to the tournament's all-star team alongside Finnish defenceman Sami Lepisto. Phaneuf posted two goals and two assists to go along with 29 penalty minutes in his first World Junior Championship.
The 2005 team wasn't much different. They went 4-0 in group play for the second straight year scoring 32 goals and surrendering five. The team went on to beat Russia 6-1 to take home the gold medal — the first of five straight.
https://twitter.com/sukhbirsamra/status/252895079251992576
Again, Phaneuf was named to the tournament's all-star team — this time alongside American Ryan Suter — after putting up one goal and five assists over six games paired up with Shea Weber. It was this year that his hits made a name for themselves, as he and Weber were Canada's shut down pairing. Phaneuf is the only two-time all-star defenceman for Canada and one of only four to ever achieve the feat in tournament history.
WJHC Stats: 12GP 3G 7A 10PTS 43PIM
WJHC Medals: 1G 1S 0B
19. Bryan McCabe ('94 and '95)
McCabe played seven seasons in blue and white — none more impressive than 2005-2006 when he record 68 points in just 73 games played. But it wasn't the first time he put his offensive skills on display. Although he played in both the 1994 and 1995 tournaments, it was in the latter that he showed off his abilities.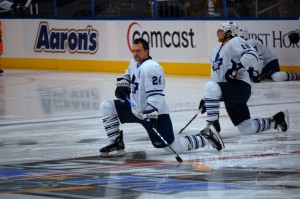 Canada finished the 1995 tournament 7-0-0 with a goal differential of plus-27. They beat Russia 8-5 on their way to winning gold — their third in three years and their eighth all-time. McCabe scored 12 points (3G – 9A) in seven games during the 1995 tournament — tied with Alex Pietrangelo for second-most points by a defenceman in a single tournament — and finished third in scoring that year. He was awarded the best defenceman award and named to the tournament's all-star team.
WJHC Stats: 14GP 3G 9A 12PTS 10PIM
WJHC Medals: 2G 0S 0B
18. Kenny Jonsson ('93 and '94)
In 1993, the Swedish team finished neck and neck with the gold medal winning Team Canada. Sweden scored 53 goals over seven games and only gave 15. Their team was led by future NHLers Peter Forsberg and Markus Naslund who finished first and second in tournament scoring. Kenny Jonsson, drafted by the Maple Leafs 12th overall in 1993, led the Swedish defence core.
Jonsson recorded five points (2G – 3A) in 1993 and added eight more (3G – 5A) in the 1994 tournament. He was named to the all-star team in both 1993 and 1994 and received the award for best defenceman in the latter.
WJHC Stats: 14GP 5G 8A 13PTS 22PIM
WJHC Medals: 0G 2S 0B
17. Jerry D'Amigo ('10 and '11)
Currently playing for the Leafs' AHL affiliate Toronto Marlies, Jerry D'Amigo was a big part of two American squads at the World Juniors. In 2010, the Americans won gold against a Canadian team that included Jordan Eberle and Taylor Hall. D'Amigo finished fourth in scoring with 12 points (6 G – 6A) in seven games behind only Hall, Eberle, and fellow American Derek Stepan.
WEBO News Alert: D'Amigo Helps US Win World Juniors http://bit.ly/8NtpWu

— WEBO – Your Hometown Station (@WEBOradio) January 6, 2010
In 2011, the Americans won bronze. It was their goalie, Jack Campbell, who largely defined the team's play. The Americans only scored 15 goals over four games in group play, but only allowed four. D'Amigo had a rough second tournament scoring only one goal and one assist over six games. However, Team USA still managed to medal for the second straight year. Over his world junior career, the 22-year-old D'Amigo averaged just over a point per game ranking him 17th on the Leafs' World Junior list.
WJHC Stats: 13GP 7G 7A 14PTS 2PIM
WJHC Medals: 1G 0S 1B
16. Carlo Colaiacovo ('02 and '03)
Although he never won a gold medal during his world junior career, Colaiacovo played a big part in his team's success. In 2002, the Leafs' 17th overall pick in 2001 helped Canada finish 3-1-0 outscoring their opponents in group play 27-7. Colaiacovo recorded three assists in seven games.
In 2003, Colaiacovo showed even more offensive prowess. The team finished 4-0-0 in group play losing to Russia 3-2 in the gold medal game. Colaiacovo finished with 10 points (1G – 9A) in six games — tied for the top spot in the tournament. He was named to the tournament's all-star team and was the only Canadian to finish in the top-10 in scoring.
WJHC Stats: 13GP 1G 12A 13PTS 4PIM
WJHC Medals: 0G 2S 0B
In part two, we'll look at the achievements of five other former or current Maple Leafs including former pick and current nightmare, goaltender Tuukka Rask. And later, one of the most memorable moments in Leafs history includes a former world junior all-star who averaged almost two points per game in his tournament career.
Also check out Part 2 (#15-11), Part 3 (#10-6) and Part 4 (#5-1).
Agree so far? Leave comments below or follow Andrew on Twitter @AndrewGForbes or on Google+.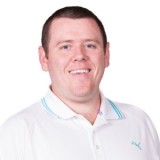 Andrew is in his 8th year reporting for The Hockey Writers covering the Toronto Maple Leafs. He began his broadcasting with CBC's Hockey Night in Canada team as well as being part of their coverage of the 2014 Winter Olympic Games in Sochi. He's the former play-by-play voice of the London Jr. Knights for Rogers TV and currently hosts the Sticks in the 6ix podcast. You can follow him on Twitter at @AndrewGForbes.