In some ways, it is fitting that the Tampa Bay Lightning faced off against the Toronto Maple Leafs on trade deadline day. After weeks of speculation and inaction surrounding the deadline, two of the most exciting teams in the NHL took center stage to remind us why we love hockey. While none of the Lightning's deadline acquisitions were with the team yet, it still felt like a playoff preview with how high emotions ran throughout the night.
Much like their meeting earlier this month, this was a game won by inches, with neither team taking control of their opponent. It was equal parts fast, skilled, gritty and heartwrenching, all coming down to a lone shootout goal scored by Brayden Point to secure the win for the Lightning. Now, with one regular season game left, the Lightning and Maple Leafs are building one of the best new rivalries in the NHL before a potential playoff match-up this postseason.
The Lightning and Maple Leafs Share a Similar DNA
This new budding rivalry begins with how similar the Lightning and Maple Leafs are built. Both teams are young, fast and have a foundation of high-talent, high-IQ players. They feature an incredibly deep forward corps, headlined by franchise centers picked first overall in Steven Stamkos and Auston Matthews. As such, they score a lot of goals, with Tampa Bay ranking No. 1 in goals for and Toronto ranking No. 6.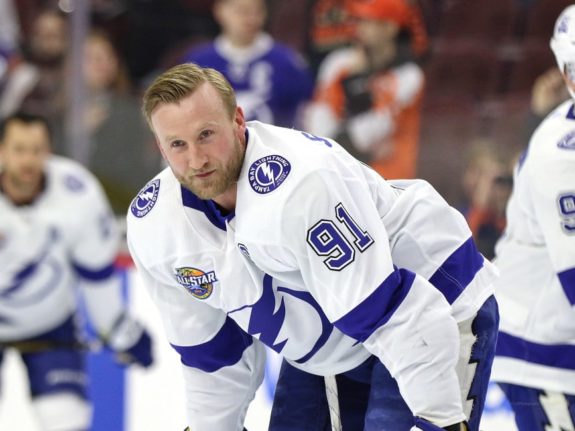 Behind this scoring depth is a solid defensive corps that is able to do enough to suppress opponents on most night. Their defenses, though, are prone to break down when top players are not on the ice. While this should improve for the Lightning with the addition of Ryan McDonagh, defense is the one area in which both teams have shown weakness throughout the year.
However, backing up the defense are two of the NHL's best goaltenders. Both Andrei Vasilievksiy of the Lightning and Frederick Andersen of the Maple Leafs sit at the top of the wins column, with Vasilevskiy winning 37 games this season and Anderson winning 32. They also are sporting save percentages above .920, all while starting more than 50 games this season. One could easily see both goalies receiving Vezina nods for their stellar seasons so far.
Lightning Building a Rivalry One Game at a Time
When the Lightning first played the Maple Leafs at the start of the 2016-17 season, it truly looked like a game of men against boys. The Leafs were a rookie-filled team who were still searching for their identity while the Lightning were an established roster of NHL players coming off of two deep playoff runs. By the time they met again at the end of the season, the Lightning were fighting the Maple Leafs for the last wild-card spot in the East. The Leafs would go on to win that fight by one point, keeping the Lightning out of the postseason.
This season, the Lightning know that they can't sleep on the Maple Leafs like they had in the past. With both teams essentially a lock to make the playoffs, neither will give an inch on the ice because they know their opposition will turn that into a mile. This has made every meeting feel like a postseason game.

These games are played at a different pace, with constant breakout chances and unbelievable saves happening by the minute. It may not always be the most technical hockey you will see, but it is fun in a way that leaves you saying 'wow.'
Lightning Need Composure Against the Maple Leafs
In many ways, this feels similar to what the Lightning were building with the Detroit Red Wings before they went on to dominate that match-up. After meeting in the first round of two straight playoffs, the Lightning and Red Wings went from a tough but fairly standard match-up in year one, to a complete barn-burner by year two. These usually composed teams turned into a penalty-filled mess complete with fights, ejection and more than a few bloody faces.
As John Fontana of Rawcharge said at the time:
Rivalry is part of the sport, but getting lost in it or blinded by it works against you as a fan or as a member of either team.
The Lightning need to learn from their past and avoid turning the Maple Leaf rivalry into something more. It is great to have a team that you play tougher against, but you can't let that consume your gameplan like it did with Detroit. Sure, the Lightning went on to win that series 4-1, but it still cost them players in the process. When it comes to the playoffs, losing any player can be devastating to the long-term success of the team.
A Playoff Match-Up Would Be Perfect Hockey
At their current rankings, it's far from certain whether Tampa Bay and Toronto will meet in the playoffs.  However, should they reach each other, it will truly be a dream series… Not just for this post-season, but for the future of the rivalry.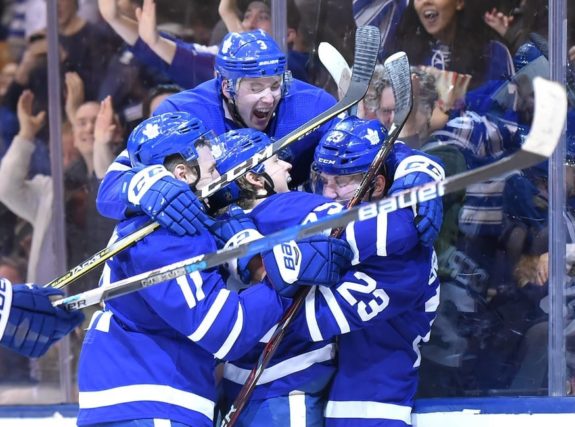 Even if they don't get to play in this post-season, it looks like this will be an important match-up for the NHL over the next few years. With these teams set to meet four or five times as Atlantic Division rivals, there will be plenty of time to develop something special. However, one can only hope these standouts meet in the postseason just to the highlight reels after each game.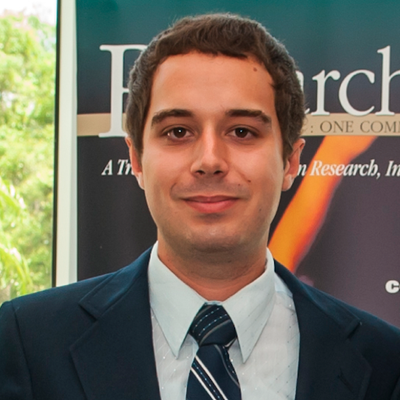 Eugene Helfrick is a Tampa Bay Lightning writer who is actually from Tampa Bay. He has written about the Lightning for six years, covering everything from their run to the 2015 Stanley Cup Final, to their crushing first-round exit in 2019, to their redemption in the bubble in 2020. While he is happy to talk about just about anything from cows to cars to video games, hockey will always remain one of his favorite pastimes.