Critics aside, Joe Thornton has been playing at a high level as part of the Toronto Maple Leafs' top line with Auston Matthews and Mitch Marner. He even scored his first goal in a Maple Leafs' jersey during Saturday's 3-2 win over the Ottawa Senators.
Related: Maple Leafs News & Rumors: Matthews, Engvall, Thornton & More
Thornton has been a great addition to the team. He's especially been praised by his new teammates for the value he brings to the roster by his veteran leadership and hockey knowledge. In fact, the word has been that both Matthews and Marner are growing as a result of Thornton's time with the team.
The Good Times Ended with a Freak Injury
After the Winnipeg Jets' game, when Thornton had an assist on the game-winning goal, suddenly things went South. Thornton was injured in an innocent-looking bump against the boards during the third period of the Edmonton Oilers game on Wednesday night. It didn't take long for Maple Leafs' head coach Sheldon Keefe to report that Thornton would 'definitely' miss some time.
Friday's Game Against the Oilers: No Thornton
Thornton will not be in the lineup on Friday. He's been ruled out of the team's second game against the Oilers on Friday night. During Thursday's report, Keefe didn't add any new information about Thornton's injury so we're not sure how long it will be for.
Kerfoot and Hyman Motivated by Thornton's Presence
What is the impact of Thornton's injury on the Maple Leafs? Perhaps it's more than many people believe.
Related: Why the Vezina Trophy Deserves Its Name
During a Sportsnet interview on Thursday, both Alex Kerfoot and Zach Hyman talked about Joe Thornton's impact on and off the ice for the Maple Leafs. They also noted what his injury would mean for the team as it moved forward.
What Will the Team Miss Without Thornton?
Kerfoot hinted that Thornton's absence would absolutely hurt the team. Although the Maple Leafs' have other guys who can step up to replace Thornton on the ice, "in the locker he's amazing," Kerfoot noted.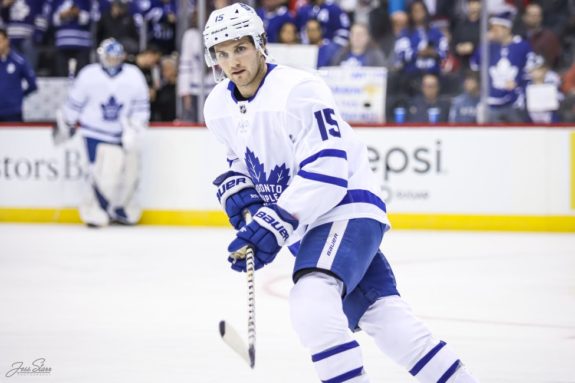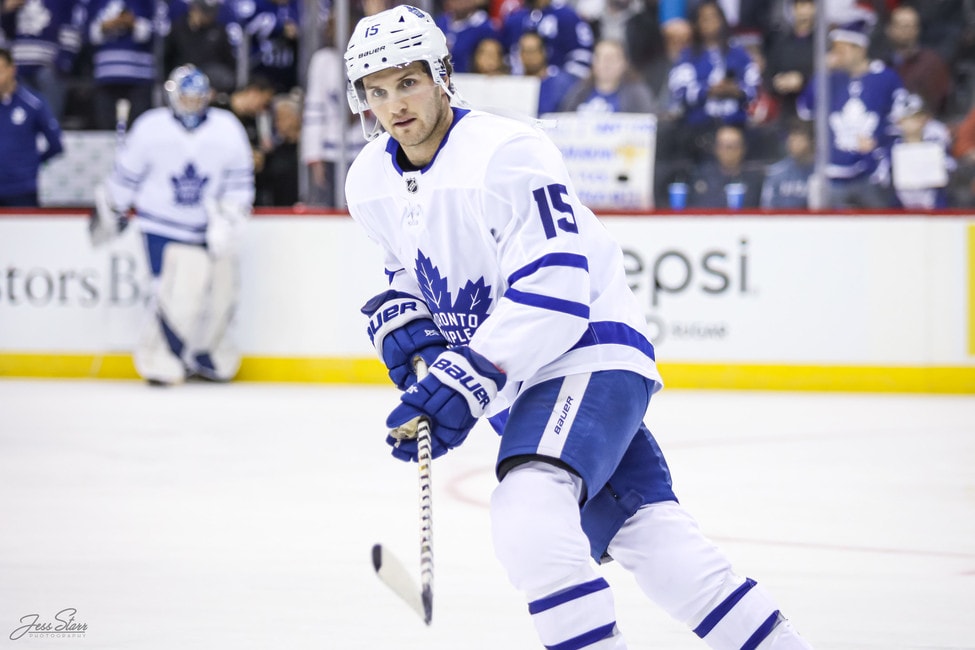 Kerfoot went on to add that "his personality is infectious. He comes to the rink every day with a smile on his face and when you're around him you want to be there, and you want to work hard."
Kerfoot wrapped it up by saying that Thornton was just "one of those guys" that "we're lucky to have him on our team … we're going to miss him and hope that's not for too long."
Related: Riveters Become the Latest NWHL Team to Announce New Sponsor/Partnership
Zach Hyman also noted that "We don't know the extent of it," but it was tough to see Thornton go down in some pain. Similar to Kerfoot, Hyman spoke highly of Thornton's contribution to the team – especially in the dressing room: "He's been a huge part of our team on the ice and off the ice."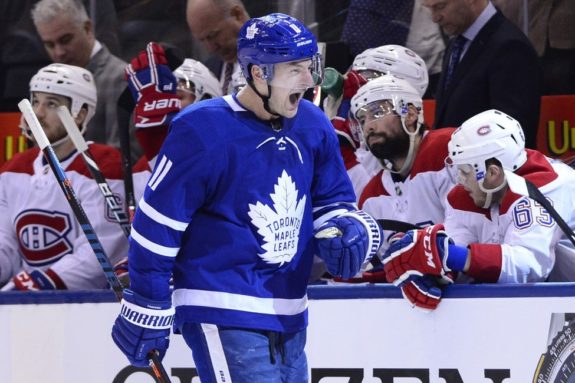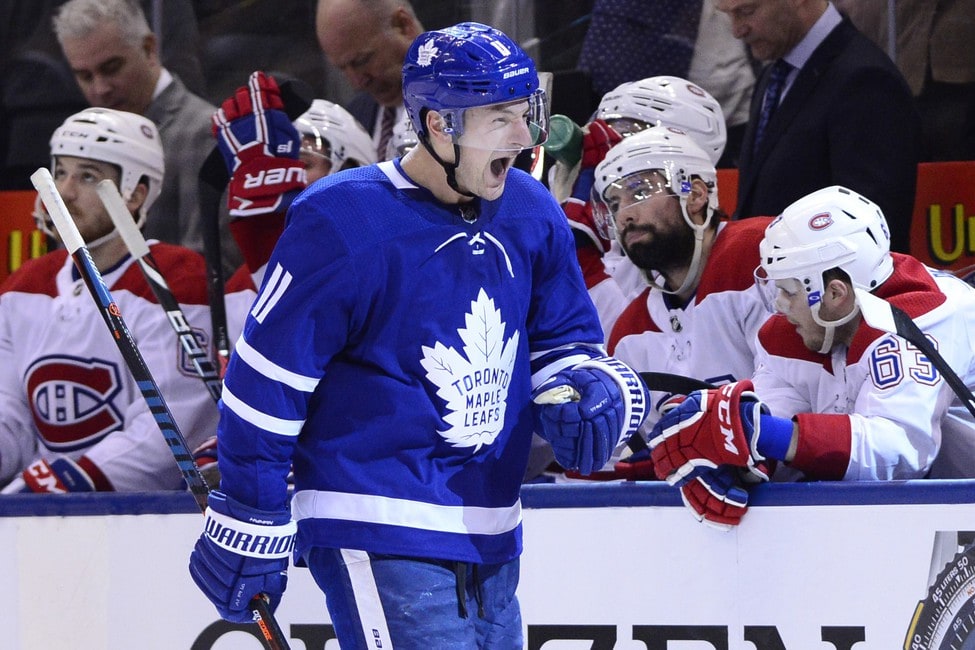 Hyman added that Thornton was a "positive source of energy in the locker room and someone to look up to and to learn from."
There's No Mistake About It: Thornton Will Be Missed
The feelings of his teammates seem universal. Thornton is a good player, but he's also an inspirational player whose leadership is perhaps best shown in the locker room. He brings positive energy and inspiration to the younger players.
That he's noted for his infectious personality, his inspiration for his teammates to work hard, and the fact that he's a magnet for good feelings and positive energy on the team. Perhaps, the 41-year-old Thornton can be replaced on the ice, but he'll not so easily be replaced in the team's locker room.
Now that Matthews Is Possibly Out as Well
The big questions are who will play on the team's first line. News today was that Matthews might be out of the game Friday as well and had left Thursday's practice early. The Maple Leafs suddenly are limping into an important back-to-back game against the Oilers. That can't be good.
Related: Maple Leafs News & Rumors: Matthews, Thornton, Liljegren & Lehtonen
How will the team play? It will be an interesting game to watch.
---
---