The Tampa Bay Lightning defeated the Toronto Maple Leafs 7-3 in Game 1 of their first-round playoff series on Tuesday night. The Lightning dominated the game, scoring four power-play goals and getting solid contributions from several players, including Brayden Point, Nikita Kucherov, and Corey Perry. 
For the Maple Leafs, Ryan O'Reilly, William Nylander, and Calle Jarnkrok scored. Mitch Marner registered three assists while Auston Matthews added two, while winger Michael Bunting received a match penalty for an illegal hit to Erik Cernak's head. 
After the game, Maple Leafs head coach Sheldon Keefe spent some time discussing several areas for improvement, including defensive play, reducing nervousness, avoiding penalties, improving special teams, generating more flow in five-on-five play, and winning more puck battles in front of their own net. 
But from my perspective, the Maple Leafs just seemed outworked and then got caught in a landslide of bad penalties. There seemed to be no fighting back. They started slowly and then found themselves in quicksand.
Item One: Ilya Samsonov Pulled After Second Period
Ilya Samsonov had a rough Game 1 and finally was finally pulled after allowing six goals on 29 shots, including four power-play goals. He just wasn't himself on Tuesday.
Related: New York Rangers and 99: When Gretzky Hung 'Em Up
It's tough to say whether Samsonov struggled with concentration or the team just relaxed before the end of the first two periods. The two goals allowed in the last five seconds of both the first and second periods were unforgivable. Credit the Lightning for going full bore until the buzzer. The Maple Leafs didn't.
Samsonov was replaced by Joseph Woll for the third period. Although he has a great home-ice record during the regular season, his career playoff record is somewhat less stellar. It now stands at 1-7.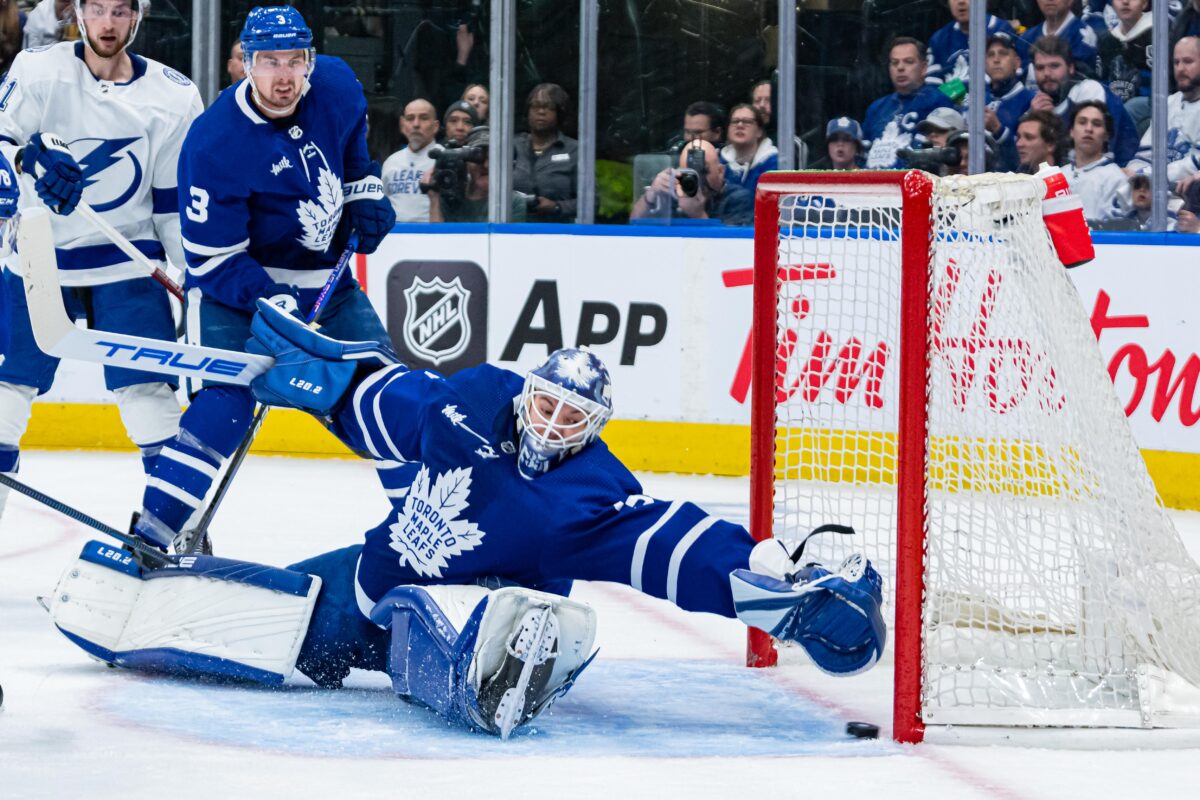 I can't see the coaching staff sitting him in Game 2. He'll likely get a chance to redeem himself on Thursday.
Item Two: Joseph Woll Played the Third Period
Woll made his postseason debut in relief for the third. Although he looked stronger than Samsonov, he still allowed goals with the same consistency – giving up a goal on five shots. 
Related: Fuzzy History of the NHL Playoff Beard
---
Latest News & Highlights
---
With Matt Murray still out with a concussion, Woll could see more playing time if Samsonov continues to fight the puck.
Item Three: Auston Matthews Delivered Two Helpers
As noted, Matthews had two assists, including one on the power play, and finished with a plus-1 rating; however, he also played almost five minutes on a Toronto penalty kill that gave up four goals.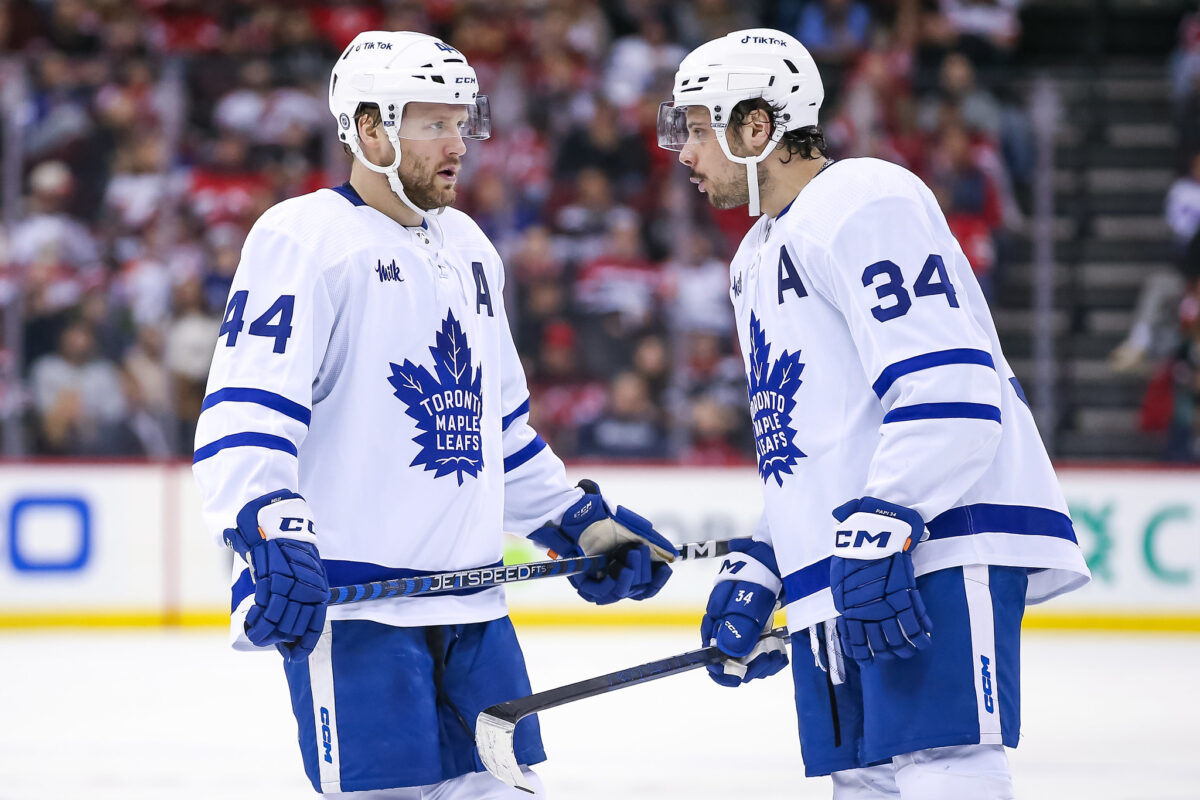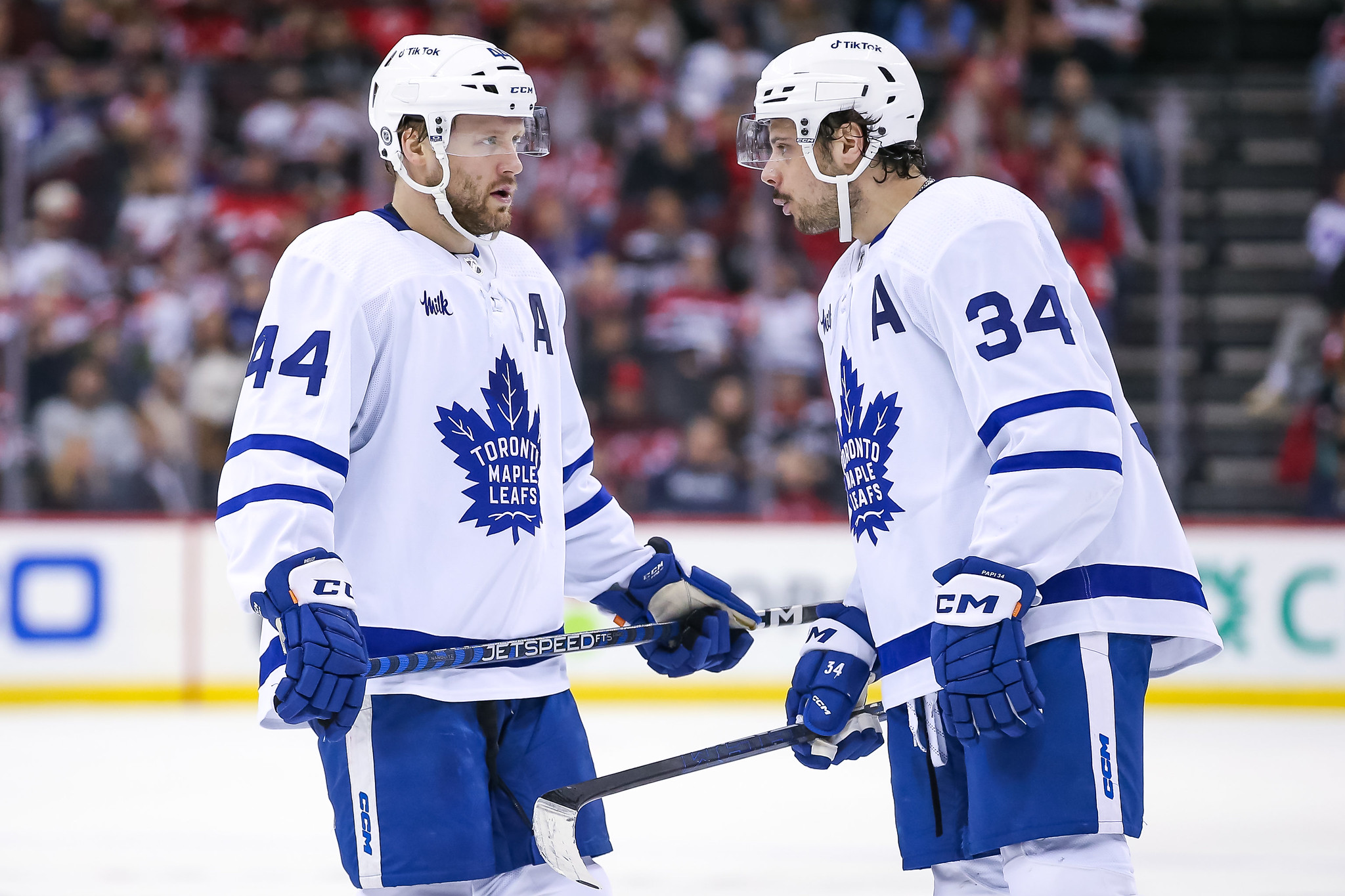 Matthews has 17 goals and 18 assists in 40 playoff games. However, he hasn't yet won a postseason series in his career. The Maple Leafs need him to lead the team if they hope to advance. Both he and Marner showed life, but it wasn't enough.
Item Four: Mitch Marner Was About the Only Thing Working 
Despite the 7-3 loss, Marner was a bright spot for the Maple Leafs with three assists, including two on the power play. In the end, he had a hand in all three Maple Leafs goals, including back-to-back power-play markers in the second period. 
Related: Maple Leafs Are Suffering The Curse of Harold Ballard
For a while, it seemed as if the Maple Leafs would pull back into the game, but the Lightning's fourth goal was a dagger to the heart. 
Item Five: Michael Bunting to Have Hearing About Hit
Michael Bunting is in trouble with the NHL Department of Player Safety. His illegal check to the head and his interference call against the Lightning's Cernak sealed the team's fate.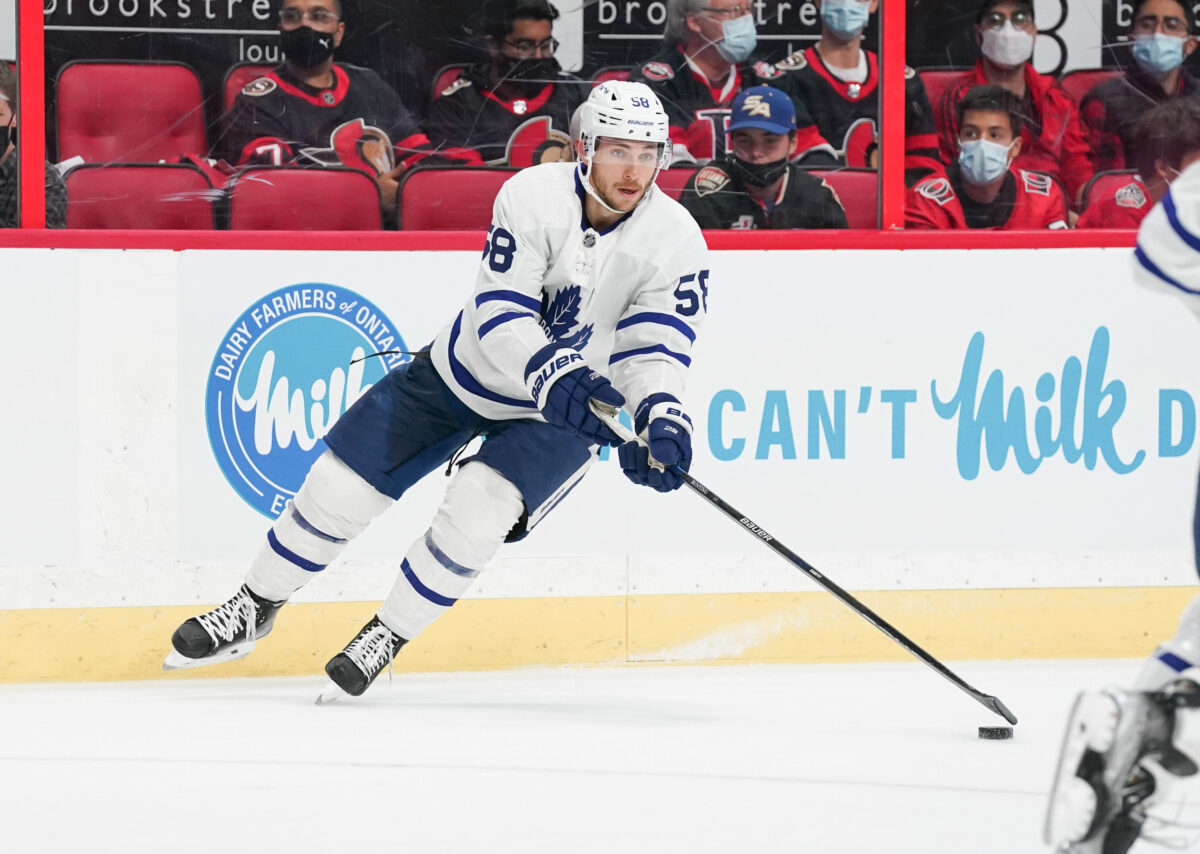 Bunting was given a match penalty for the hit, but now the league is considering further disciplinary action. The decision should come down on Wednesday. If he is suspended, I'm guessing Matthew Knies will take his place in the lineup.
What's Next for the Maple Leafs?
I wonder if the Maple Leafs have a comprehensive plan for how they will proceed. For me, several areas need to be improved. Mostly, I thought the team was outworked last night. The Lightning just didn't quit. 
First, Toronto needs to start games with more intensity and focus. Second, they need to improve their penalty kill and play right to the end of periods. Third, they need to tighten up their defense in front of their own net. Fourth, they need to make smarter decisions with the puck, especially coming out of their own zone. Finally, they need to avoid unnecessary penalties. 
The Maple Leafs need to improve their overall game and compete at a higher level, especially against the Lightning. This wasn't the team I've been used to watching this season. Who will show up Thursday?