It's been a long summer, but hockey is finally back with the NHL preseason underway, and even though the games don't count towards anything, the excitement for the Toronto Maple Leafs is already in full swing. And one of the reasons for all that excitement has been John Tavares.
With  Tavares signing in free agency, he became the biggest free-agent signing in team history and immediately took fan excitement for this season to another level. And you'd expect no less when a bonafide superstar signs with his hometown team.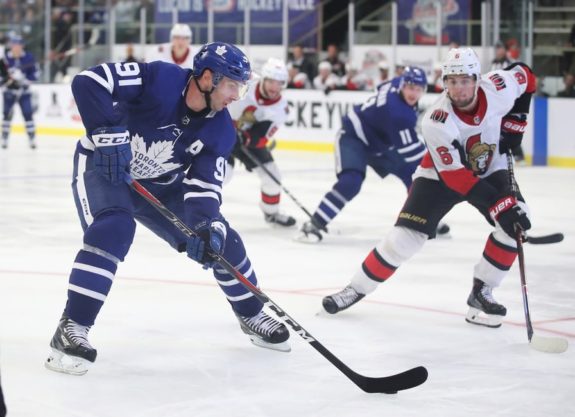 Now not only does Tavares make the Maple Leafs a better team, but he also takes a lot of pressure off the Leafs' young trio of Auston Matthews, Mitch Marner and William Nylander.
All Eyes on Tavares
Toronto is an understandably difficult city to play professional hockey in. It's a team with a long and storied history that has a rabid fanbase to match and the last decade of hockey has been difficult and frustrating to watch. Luckily that immediately changed when the Maple Leafs drafted Matthews first overall in the 2016 NHL draft.
In the two seasons that followed, they brought a respectable team back to Toronto along with playoff hockey. But things have changed again for the Maple Leafs with the addition of Tavares.
In terms of the on-ice addition, the Maple Leafs have added a superstar centerman in his prime that gives them the one-two-punch down the middle of Tavares and Matthews that puts the Leafs on the same level as the Pittsburgh Penguins or the Washington Capitals in regards to elite center depth.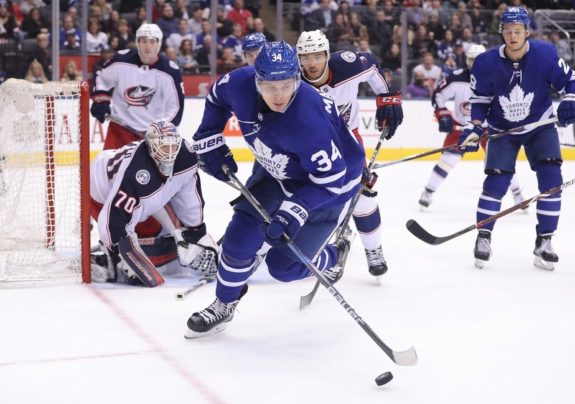 Now even though Matthews is a star in his own right, the excitement surrounding the team is all about Tavares. And that's a good thing. When it comes to the NHL we often forget just how young some of these players are, and it's always interesting to think how we would handle the pressures of the NHL if we were in their place.
Taking that pressure off these young players was something that was part of the plan that management had when this group of rookies broke into the league in the 2016-17 NHL season. The Leafs' rookies were protected from the media and the pressures of fame because they weren't made eligible for interviews and they were absent from almost all promotional material, with long-time Leafs veterans being in their place.
Matthews is incredibly mature for his age, having just turned 21 years old, but he's still young and there is no reason to rush putting that pressure on him. Having Tavares on the team is almost like the next stage of protecting the young stars from the pressures of playing in the NHL in Toronto, and at the same time, Tavares will be a great mentor for Matthews.
Now when something doesn't go in Matthews' favour, like a scoring slump or an injury, it won't feel like the end of the world for fans and it won't elicit the same frenzy of articles from the media. Unlike the last two seasons, there will be another player of Matthews' calibre that can shoulder the responsibility of leading the Maple Leafs to victory.
The New Toronto Duo
Fans are in for a treat this season. The last two seasons we've gotten to watch Matthews and William Nylander work their magic together, but now there's a new duo in Toronto with Tavares and Marner.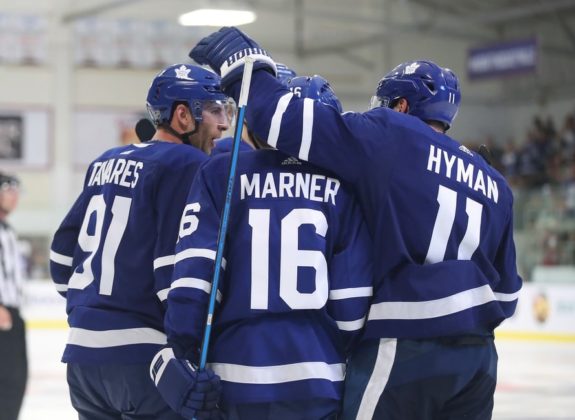 Through the preseason, Tavares and Marner have been dynamite together, with each being exactly what the other needed. For Tavares, he gets a playmaking winger that is fast and drives the play while always finding a way to get that pass through a crowd. And for Marner, he gets one of the better goal-scorers in the game to set up who is also great down low around the net.
Expect Marner's point production to explode this season as he's finally playing with someone at his skill level, unlike last season where Marner was what made his line with James van Riemsdyk and Tyler Bozak so deadly in the offensive zone. And by playing with Tavares, it means that teams need to decide on who to shut down, whereas last season they just had to shut down Marner and that line would lose its effectiveness.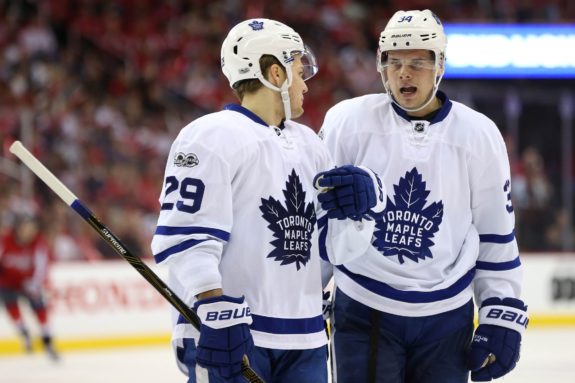 This pairing also helps free up Matthews and Nylander from being matched against since opposing teams now need to decide which line they'd rather try and shut down: Matthews or Tavares. And at the same time, Mike Babcock has decided to stack the first power-play unit with Tavares at center and in front of the net while Matthews and Nazem Kadri flank him on the wings and Morgan Rielly and Marner on the point.
By bringing in Tavares, the Maple Leafs strengthen their offence by essentially having two top lines, and they also bring another veteran presence onto this young team to help show them what it takes to continually be a superstar in the league.
Toronto Maple Leafs contributor for The Hockey Writers.
I've been a fan of the Toronto Maple Leafs since I was a kid and have always had an interest in writing. At The Hockey Writers, I get to enjoy both of my passions as well as writing about small convoluted details in player contracts and stats.