As the NHL enters the home stretch for the 2022-23 season, the Connor Bedard Watch is in full swing, with plenty of worthy contenders for the coveted first overall pick in this summer's draft. Regarding the draft lottery, Commissioner Gary Bettman assures everyone that no teams are tanking in order to improve their chances to nab Bedard. But there was a time, the 1983-84 season, when two teams, the Pittsburgh Penguins and New Jersey Devils, famously did tank on purpose in order to draft that year's prize, the legendary Mario Lemieux. However, one Pittsburgh player refused: Mike Bullard.
Early Years as a Penguin
Taken ninth overall in the first round of the 1980 Draft, Bullard joined a middling team that featured Rick Kehoe and Randy Carlyle. Bullard played only 15 regular-season games in 1980-81 scoring only a goal and two assists, but he made a splash in the playoffs with three goals and six points in four games. As a rookie the following season, he netted 36 goals on only 148 shots, a team record for rookies that has since been surpassed by Lemieux, Warren Young, and Sidney Crosby. Bullard then added a goal and an assist in five playoff games, but it was his last trip to the postseason for some time, as the Penguins began to fall off in the standings the next season.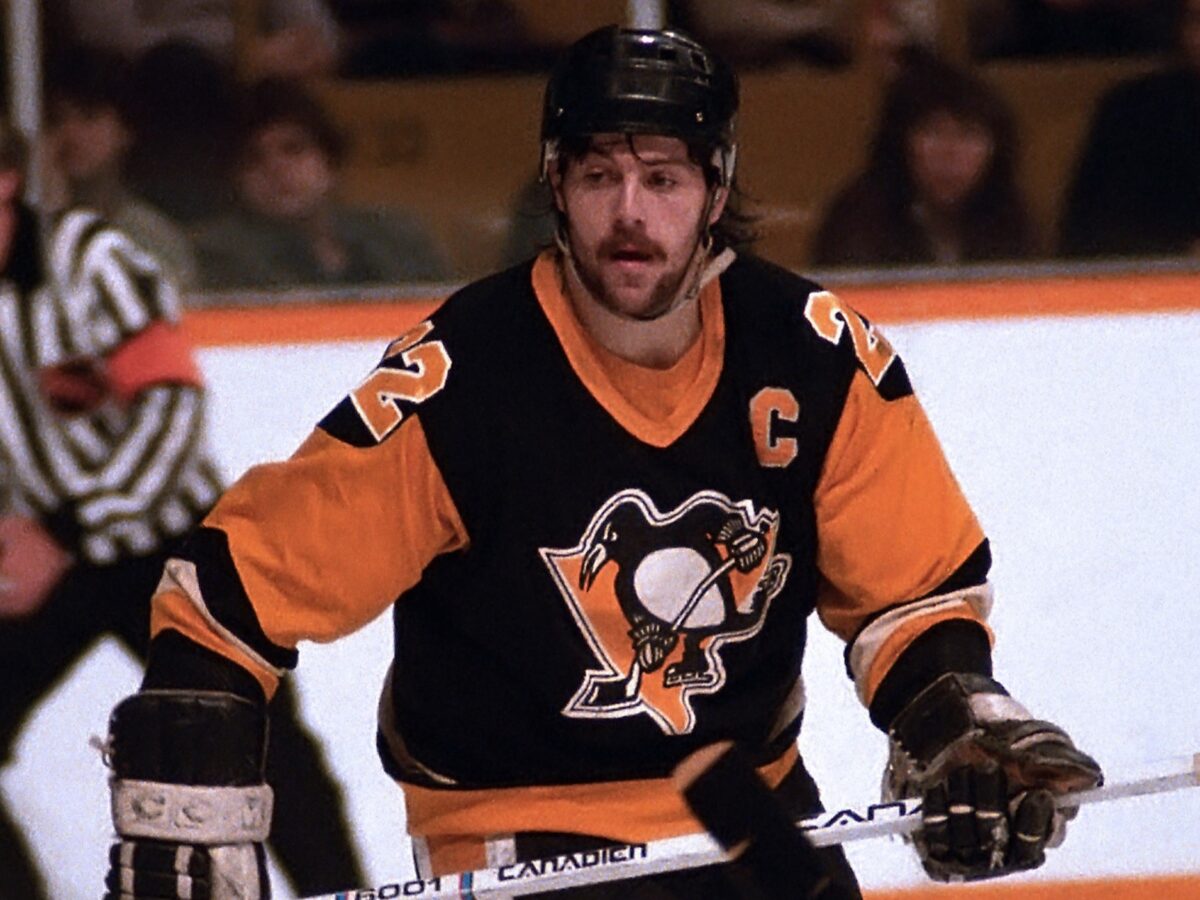 The Penguins won 18 games and tied the Whalers with a league-worst 45 points in 1983, and Bullard put up a respectable 22 goals and 44 points in only 57 games, but the following season proved to be even worse. With all eyes on Lemieux scoring at a torrid four points a game in the QMJHL, the Penguins won only 16 games for 38 points, beating out the Devils by three points for the first pick.
---
Latest News & Highlights
---
For his part, Bullard served as team captain and took his new leadership role to heart, scoring well in spite of the team's losing ways. He collected 51 goals, 41 assists, and 92 points, all team highs, and he appeared in his lone All-Star Game that season, as well. It marked the only time a player would score 50 goals or more on the league's worst team. He played well in two more full seasons with the Penguins as Lemieux's teammate, scoring 73 goals and 146 points in 145 games, but due to the team's depleted defense, he amassed a minus-60 over those two years. He was eventually dealt to the Calgary Flames for Dan Quinn 14 games into the 1986-87 season.
Mid-Career with the Flames, Blues and Flyers
In Calgary, Bullard found himself playing not just with one Super Mario, but a roster loaded with talent the likes of Joe Mullen, Håkan Loob, and Al MacInnis. During his first, and only, full season with the team in 1987-88, Bullard enjoyed a career year with 48 goals and 103 points.
Playing in Calgary also meant playoff appearances with a legitimate Cup contender. However, the Winnipeg Jets upset the Flames in the first round of the 1987 Playoffs four games to two, although Bullard performed well by scoring four goals and three assists in those six games. During the 1988 Playoffs, he was snake-bitten, picking up only two assists in six games as the Flames were swept aside in four games by the Wayne Gretzky-led Edmonton Oilers in the second round.
Bullard's time in Calgary came to an end in Sep. 1988, when he was shipped to St. Louis as part of the package that brought Doug Gilmour, and ultimately the Stanley Cup, to Calgary.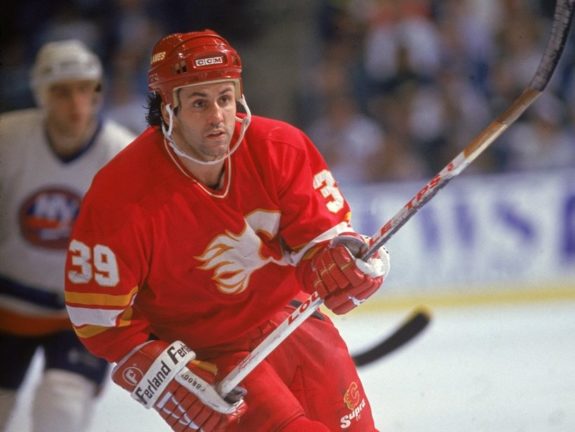 In St. Louis, Bullard found himself fighting for ice time with Bernie Federko and Cliff Ronning, which led to him scoring only four goals and 16 points in 20 games. Consequently, he was dealt to the Philadelphia Flyers for Peter Zezel. On the Flyers playing with wingers like Rick Tocchet and Brian Propp, his numbers improved to 23 goals and 49 points in 54 games.
Overall, his regular season was a bit of a disappointment, but once in the playoffs, the Flyers went on a run before being eliminated by the Montreal Canadiens in the Conference Final. Though he played well in the first two series, Bullard was held off the scoresheet against Montreal. He finished with three goals and nine assists in 19 games in the deepest playoff run of his career. Unfortunately for him, it was also his last trip to the postseason, as the aging, banged-up Flyers entered a rebuilding period the next season.
Late Career with Maple Leafs and in Europe
Bullard opted to play in Switzerland during the 1990-91 season for HC Ambrì-Piotta, where he ranked fifth in league scoring with 78 points in 40 games. He then returned to the NHL, playing with the Toronto Maple Leafs in the 1991-92 season. However, Toronto found itself in a rebuild, and Bullard's production had fallen off markedly to only 14 goals and 28 points in 65 games. His NHL career ended there after a respectable 329 goals, 345 assists, and 674 points over 727 games, but he returned to Europe for the remainder of his career, posting solid numbers and even leading his team in scoring each season from 1994-1999. His playing career ended following the 2002-03 season before he coached Schwenninger in Germany for the 2003-04 season.
As of this writing, Columbus currently sits in last place overall in the league, although no player is scoring like Bullard in 1984. Though never winning a Cup or being considered among the NHL's elite, he was a solid scorer and good team player who will be forever remembered by some for those 51 goals scored as management tore the team down. Mike Bullard, the Penguin who wouldn't tank.