The Minnesota Wild are off to one of their best starts in franchise history thanks to a couple of first-year NHLers. We are still in the early goings of the 2020-21 season but the first-year pros on the Wild have already made a name for themselves. In previous years, the Wild were characterized as a methodical slow-moving team that relied heavily on their defense and struggled with consistency in the crease. However, with the emergence of rookies Kirill Kaprizov and Kaapo Kahkonen, this team has managed to turn that reputation on its head.
It's very rare for a team to have a rookie make such an immediately noticeable impact on the roster's dynamic, let alone two of them. Last season, the Wild were mediocre for a major stretch of their campaign. They ranked near the bottom of the league in a number of major categories including xGF/60 and team save percentage. And while they were able to clinch a playoff berth, it took a mid-season coaching change and an extended layoff in order to make it happen. It wasn't exactly the way GM Bill Guerin envisioned the season to play out, but overall this team had its sights set on the future.
Even with the uncertainty surrounding how the 2020-21 season would play out, the Wild were confident that this year would give them a glimpse of what's ahead. After years of waiting for their top prospect, Kirill Kaprizov was set to make his debut, along with this an unfortunate health scare suffered by last season's primary starter Alex Stalock opened up an opportunity to Kaapo Kahkonen. And even though the two players entered this season with plenty of hype, no one anticipated they would have such an immediate impact.
Kirill the Thrill
The main focus of the Calder conversation is Kaprizov, the Wild's leading scorer. After teasing fans in Minnesota for years with his sensational play in the KHL, he finally headed to North America in the offseason and hasn't disappointed. Through the first 19 games of his career, he's scored 6 goals, racked up 17 total points, and been featured in countless highlights. In just a short amount of time, Kaprizov's presence on the ice and in the locker room has completely reconfigured this team's identity.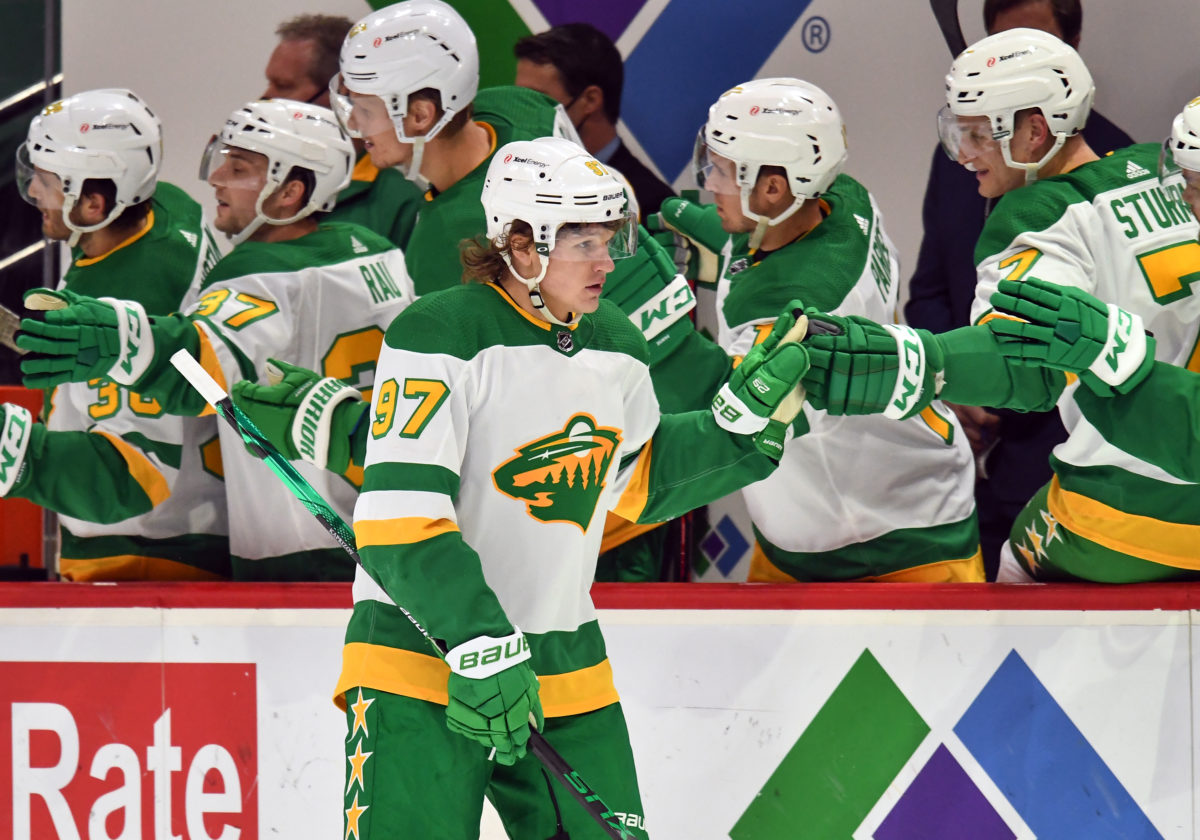 During the beginning stages of 2020-21, the Wild have established themselves as an offensive force while also maintaining their poise in their own end. They currently rank in the top-10 in xGF/60, GF/60, Shots/60, and overall xGF% at all strengths, per Natural Stat Trick. Essentially, the typically staunch defensively focused Wild have rewritten the script on how to win and a lot of it revolves around getting Kaprizov the puck. For a little more context check out this clip of Kaprizov from last week.
Just an absolutely ridiculous effort from Kirill Kaprizov on this wraparound goal. 😮#NHLonSN pic.twitter.com/l7C4qF3gbV

— Sportsnet (@Sportsnet) February 27, 2021
As you can see, despite his small stature, Kaprizov is an absolute menace with the puck in tight and around the boards. In addition, his incredible vision and high-caliber skating ability make him nearly impossible to contain in the offensive zone. Regardless of your opinion of Drew Doughty, he's still highly respected by his peers, so watching him get completely outmuscled by a rookie isn't the best look. Kaprizov is a special talent, so this definitely isn't the only example of him putting his mystifying skillset on display against established NHL skaters. It's early but it's tough to argue against giving him Calder Trophy consideration.
The Wild's Safety Net
Kaapo Kahkonen got the opportunity to make his case for the Calder Trophy due to a few unfortunate circumstances. First off, the offseason health scare from Stalock sidelined him and opened up the back-up role behind newly signed free agent Cam Talbot. Next, an early-season stoppage followed by an extended quarantine for Talbot due to health and safety protocols granted Kahkonen the opportunity to become the full-time starter for a few weeks. Basically, in a year with a bunch of uncertainty, one of the only consistent parts of it has been the stellar play of the 24-year-old rookie netminder.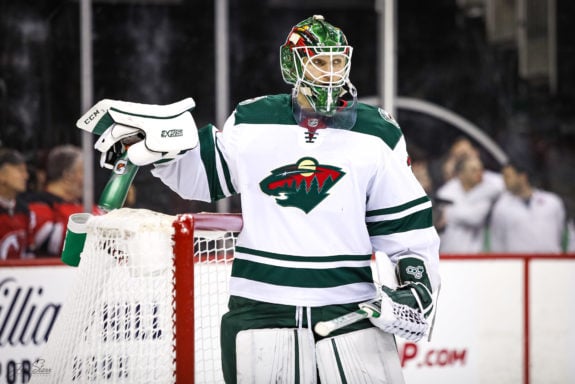 The reigning AHL Goaltender of the Year had a decent start but has really caught fire of late. Prior to the extended layoff, Kahkonen put up a 3-3 record, while registering a .902 save percentage and a minus-1.40 goals saved above average (GSAA). The team was unable to play for two full weeks and was without Talbot for even longer. Nevertheless, the Finnish goaltender was there to shoulder the load for an out-of-rhythm and at times undermanned Wild squad. In those six starts, Kahkonen went 5-1 while compiling a .927 SV% and a 0.80 GSAA. Overall, his .915 SV% and 8-4-0 record rank near the top in terms of rookie goaltending. It's not difficult to imagine him racking up more wins and raising his overall metrics over the course of this season with how well he and his teammates have been performing.
Now, I understand that some of the voters might be wary of giving consideration to multiple rookies on the same team. And with other first-year players like Tim Stützle, Kevin Lankinen, and Vitek Vanek in the mix, members of the PHWA could be tempted to spread their votes around. Still, having just one Calder Trophy-caliber player on your roster is a luxury and the Wild are fortunate enough to have two. It will be interesting to see how far these young franchise cornerstones can carry the Wild this season. Whatever the case, Minnesota and its fans can be confident that this team has a bright future with these types of players to build around.
---
---