The best thing that can be said about Michel Therrien staying on with the Montreal Canadiens is the move is fiscally responsible. As he indicated in an interview on TSN 690 earlier this week, he will be working for the organization as a scout.
Better than Alzner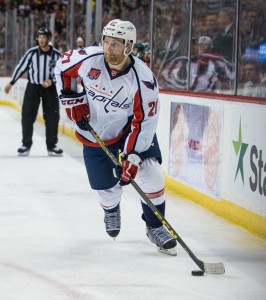 It's a nice change of pace from the one move that has arguably defined general manager Marc Bergevin's summer so far: signing Karl Alzner to a five-year, $23.135 million deal. Of course, it's not like the Canadiens need to be careful with their cash all of a sudden. They can afford to not bring Therrien back in the fold. There's no salary cap on bad coaching decisions.
As head coach, Therrien signed a four-year extension back in 2014. So, in spite of being fired early in 2017, he's still under contract. As a result, he was going to get paid regardless. So, it kind of makes sense that the Canadiens would take advantage of his services instead of paying him to do nothing.
Of course, it's all kind of like digitally transferring over your music collection to listen to the songs as MP4 files and then keeping all your CDs to use as Frisbees. They've been rendered obsolete and the only other semi-justifiable reason to keep them around is because you're overly sentimental. That, or you're really wowed by the renowned versatility of the technological innovation that is the jewel case. It can hold that CD or that CD, or, hey, even that CD!
Therrien Won't Break Canadiens
In specific regard to the situation at hand, no, keeping Therrien on in some capacity won't make or break the Canadiens. There is the ever-present fear that he'll continue to value supposed intangibles over talent and continue to recommend the services of players like Francis Bouillon over ones like P.K. Subban, but he'll only be one scout.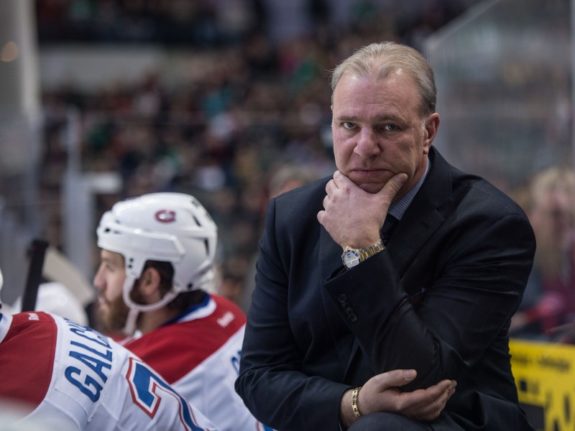 The real problem is how it looks. It's not even the overwhelming sense of sheer nepotism, because, again, it's not like the Canadiens re-hired Bergevin's foxhole buddy. He was getting that money no matter what. No, it's more like that one guy in your office finally getting fired and then the company turning around and saying, "Well, you may not have been good enough for this high-ranking position. How about this one? You can work a computer, can't you?"
This, in spite of that same one guy only finding the success he did by relying on his goalie. Look, it's not a perfect metaphor, but you get the picture. Without Carey Price, Therrien was unable to keep the Canadiens in playoff contention despite them having started 2015-16 with nine straight wins.
Canadiens Without Price
Obviously, when you lose your star player, the team is not going to perform as well, but, the Canadiens were historically bad that season. Consider how the Edmonton Oilers with one of the best players in the world in Connor McDavid were 17-25-3 that same season. Without him? 14-18-5. That's a .034 points-percentage improvement.
The Canadiens were meanwhile 10-2 with Price in 2015-16. They were 28-36-6 with him out. That's not good. That's not even the least bit admirable. Thinking along the lines of a New Year's resolution to lose weight, it would be like you going off your diet on January 2. No one could so much as insincerely congratulate you on giving it your best shot. That's how bad it went.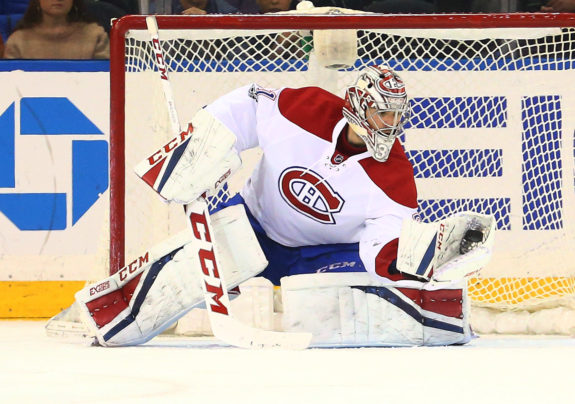 Now, fans of Therrien's might be able to argue that it's different to lose your star goalie. A team lives and dies by the performance in the crease more so than that of anyone up front. To a certain extent that's true. Nevertheless, the New York Rangers, without an injured Henrik Lundqvist in 2014-15 were 23-9-4 (.694). He had a record of 30-13-3 that season (.684).
Good coaches? They don't rely solely on a single player to win and find a way to adapt. Therrien never did.
Sure, maybe Therrien's inability to get it done that season was in part due to the lack of a viable back-up in Mike Condon. Cam Talbot has proven himself to be a legitimately good goalie in this league, with seasons of .917 and .919 save percentages since he posted one of .926 during 2014-15, when he became the Rangers' de facto starter.
Of course, Condon's performance with the Ottawa Senators this past season, when he was average at absolute worst (.914), hints at his 2015-16 (.903) being the aberration moving forward.
No Good Reason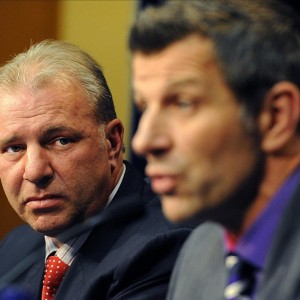 So, that example of firing an employee for not doing his job properly only to refuse to take away his keys to the building and allow him free reign of the facilities? It holds true. There is no good reason Therrien should still be in the organization. Granted, that would imply he should never have been re-hired in the first place.
Why, yes. Yes, it would.
At least Claude Julien proved he grew professionally once he moved on from the Habs the first time. Therrien arguably never did. It's certainly hard to imagine him growing over the course of the last seven months.
He does have experience as a scout, having filled that role for the Minnesota Wild, so, again, Therrien working for the Canadiens in the same capacity is not necessarily a bad thing, but only if we're talking in a void, here. Him acting as such now, at this exact point in time? The optics suck, even if works from a practical standpoint.
The irony being there's nothing practical about dumping and chasing the puck. Just dumping in this situation would have worked out fine.