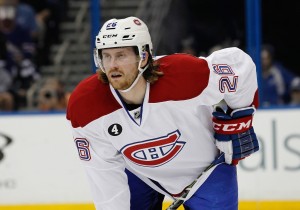 The Montreal Canadiens may have made their final cuts in time for the regular-season opener against the Buffalo Sabres on Thursday. However, one more remains overall.
That's because defenseman Jeff Petry was placed on the team's injured reserve list with a lower-body injury, temporarily opening up an additional spot for the likes of Brian Flynn, Sven Andrighetto or 18-year-old defenseman Mikhail Sergachev.
At this point, it can be said with nearly 100% certainty forward Artturi Lehkonen has earned his place on the team. So, it's really only those former three players that are on the bubble, as the Habs decide who should help make up their 23-man roster.
There are benefits and drawbacks to exposing each to waivers. Here's a look at the three options:
Brian Flynn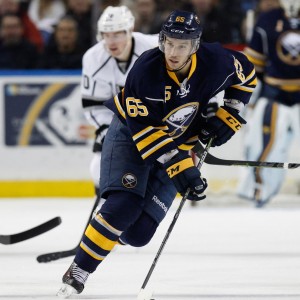 Call this the sexiest alternative, as sending Brian Flynn down would mean the Habs would be keeping both Andrighetto in the lineup for added depth up front, not to mention Sergachev on the back-end.
In the process, Sergachev, who has officially become the first 18-year-old blueliner to make the team since Mathieu Schneider in 1987, would, in theory, give the Habs what they just gave up in P.K. Subban in a mobile, swift-skating defenseman, albeit to a less-developed degree.
Regardless of what transpires this season, the Habs are projected to have a top pairing of Sergachev and Shea Weber in just a few seasons (if not sooner). Assuming Weber stays at the top of his game for that long, that would not only mitigate the loss of Subban in theory, but put the team in a better position defensively than they ever were with #76 in the lineup.
That's not meant as a slight to Subban, but more so his partners over the years, including Andrei Markov who, in spite of always giving it all and being able to put up points, was exiting his prime before Subban was entering his.
Whatever the future holds, in the present, the Canadiens seem determined to give Sergachev at least a nine-game tryout, before the first year of his contract kicks in.
Mikhail Sergachev will start the season with de #Habs. At 18, the defenseman will get at least 9 games.

— Francois Gagnon (@GagnonFrancois) October 7, 2016
That seems to indicate that Sergachev's tryout with the Habs is independent of Petry's injury, as reports are he could be ready to go as soon as Saturday night against the Ottawa Senators. As such, logic dictates either Flynn or Andrighetto could be the ones out the door.
Sven Andrighetto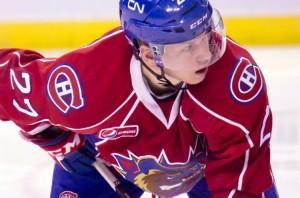 On paper, Andrighetto is the superior forward relative to Flynn. So, exposing the former to waivers while keeping the latter up with the team might not make too much sense, superficially speaking. However, Montreal's top three lines are pretty much set.
So, whichever forward between the two that stays would in theory only be getting fourth-line scraps every other game, if that.
Love him or hate him, that role is better suited to a guy like Flynn, who, all due respect, has probably reached his potential as a 13th forward in this league. Andrighetto is just 23, and, while he's shown flashes of top-six skill, the fourth line is not exactly the place for him to flourish.
If his development were not an issue, the Habs would no doubt love to keep him over Flynn and get the most offense possible out of the roster. However, bigger picture, Andrighetto and the team would benefit more down the road from him getting top-line minutes with the St. John's IceCaps this season.
Unfortunately, as alluded to earlier, Andrighetto would have to go through waivers. Obviously, so would Flynn, but losing him would be more digestible. So, Montreal is between a rock and a hard place and is probably looking to make a deal as we speak so as not to lose Andrighetto for nothing.
Mikhail Sergachev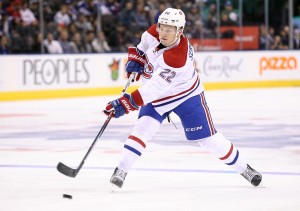 Keeping Sergachev up with the Habs may be sexy, but it's not exactly practical… for many of the same reasons keeping Andrighetto wouldn't be. For starters, are the Habs seriously intent on playing an 18-year-old defenseman regularly? Alex Galchenyuk may have played a full (48-game season) as an 18-year-old, but, according to Habs management, he was always sheltered from a defensive perspective. You can't really do that consistently with an actual defenseman.
Remember, Schneider only played four games with the Canadiens in 1987 before being sent back to Junior. Sergachev no doubt projects as a better player than Schneider was (which was still a solid, point-producing defenseman, who played nearly 1300 games; Habs fans should be salivating right about now).
However, unless the Habs are absolutely determined to be patient with him, let him make mistakes and give him regular ice time (which doesn't at all describe head coach Michel Therrien's MO, especially not in what should be a make or break season for him personally), keeping him up would make absolutely no sense.
Unlike Andrighetto, you have to take into account the 41-game-day plateau. If Sergachev remains on the roster for over 40 games, whether he plays or not, 2016-17 will count as an accrued season, giving him the chance to become an unrestricted free agent at 25 years of age.
If sergachev plays 41 games this season he could reach the UFA status as soon as 25 years of age

— Francois Gagnon (@GagnonFrancois) October 7, 2016
Sergachev would also be foregoing the chance to dominate with the Windsor Spitfires, who are also hosting the Memorial Cup this year. So, Sergachev making the team this year out of training camp is definitely headline-worthy. Him staying is not exactly to be expected and sending him down is probably the most practical option here.
Of course, if Sergachev does impress Habs management that much and can do no wrong in Therrien's eyes, that would give Montreal no other choice but to keep him in the lineup. As such, there is another alternative that would enable the Habs to keep all three players: Send Zach Redmond down instead.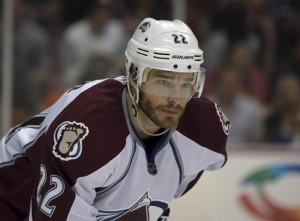 As great as Redmond has been in training camp, this automatically becomes the best option. Why would you keep two extra defensemen instead of two extra forwards when there's a greater chance of injury up front?
Granted, this option is only practical if Sergachev becomes the perfect complement to Weber and a fixture on that top pairing. That's the only logical outcome here, with Nathan Beaulieu currently slotted in there.
Sergachev, who can play both sides, can realistically only usurp Beaulieu's job because Therrien is not going to drop Markov, in potentially his final year as a Hab, or Jeff Petry down to the third pairing. That's just not going to happen, even if only from purely an optics standpoint.
So, those are the two real alternatives for the Canadiens here: Either play Sergachev on the top pairing and demote Redmond or send the 18-year-old down, because playing him on the third pairing when he could be starring in the Ontario Hockey League doesn't work, especially when you would have potentially traded away Andrighetto to avoid a similar situation up front. That's the very definition of bad asset management. And Sergachev is undeniably one of their top assets moving forward.
Handle with care.