Friday night can't come soon enough. Before last season, the New York Rangers hadn't made a first-round selection since 2012, when Brady Skjei heard his name announced with pick No. 28. It is safe to say the Rangers picked a good one towards the bottom of the first-round who will, no doubt, see his role increased this year under new coach David Quinn.
The Rangers hold three first-round selections come Friday night. They will select ninth, 26th, and 28th. Don't hold your breath that general manager Jeff Gorton makes three first-round selections. With the Rangers in need of top-end talent, this is the draft to make sure you score high selections. They have one of those at nine. Gorton needs to make sure he locks down another.
Eddie Eisenman detailed draft strategies for the club back in March. It will be interesting to see if they do, in fact, prioritize quality over quantity.
This draft has loads of high-end talent. Chicago Blackhawks vice president of amateur scouting Mark Kelley agrees that this draft has no shortage of elite talent. "I think it's a very good draft, in terms of elite talent," says Kelley.
Rangers Need to Make a deal
With many potential stars available in the first-round Friday night, Gorton's focus must be on securing another top-15 selection. The Dallas Stars select 13th and with a fresh face behind their bench, they're clearly in win-now mode. With the Rangers in need of young, high-end talent, and the Stars in need of pieces that could help them win a Stanley Cup, don't be surprised if both teams strike a deal with one another.
For our sake, let's say the Rangers strike a deal with the Stars. Assuming the Rangers select ninth and 13th, they will add two high-end prospects to an already solid farm system. With the ninth pick in the 2018 NHL Entry Draft, the Rangers will select a player that will impact their organization for the next decade.
Pick No. 9: Rangers select Noah Dobson
I would honestly love Swedish winger Oliver Wahlstrom at nine, but it is unlikely a team as desperate for scoring as the Blackhawks will let him slide past them at eight. Therefore, the Rangers will be more than happy to select Canadian defenseman, Noah Dobson. At 6-foot-3 and weighing 179 pounds, he is able to slice through defenders with ease. Dobber Prospects mentions his ability to make a clean outlet pass, his accurate shot, gap control and high-end acceleration as reasons for him being a top-10 pick come Friday night.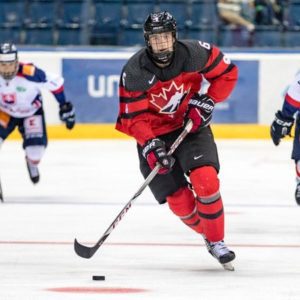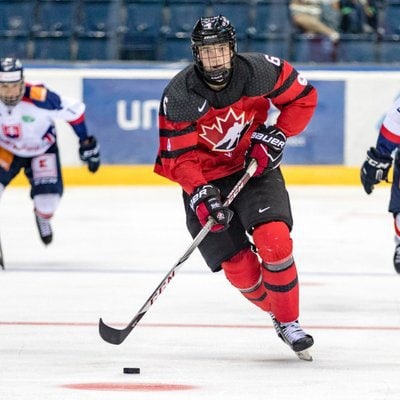 Mark Scheig offers a detailed scouting report and profile on Dobson which is a must-read. Scheig details the eventful year that Dobson went through in which he saw himself take home a lot of hardware.
Inside The Hockey News Draft Preview 2018 publication, a scout says "his puck retrieval is good. He's 6-foot-3, and to skate like he can…wait until he gets another 20 pounds on him." Dobson registered 69 points in 67 games in the QMJHL for Acadie-Bathurst. His accurate shot netted him 17 goals. THN believes his best case projection is to Columbus Blue Jackets defenseman Zach Werenski.
With the Rangers having arguably two NHL-ready right-handed shot defensemen on the roster, it is possible that Gorton and Co. select Dobson and allow him every chance to make the team out of camp. With the possibility of building the backend around Dobson, Brady Skjei, Libor Hajek, Neal Pionk, Ryan Lindgren and Tony DeAngelo, the next wave of mobile defensemen would be here on Broadway.
Pick No. 13: Rangers select Vitali Kravtsov
Alain Vigneault received a pink slip on Apr. 7 after spending five years as Rangers head coach. Jim Montgomery of Denver University began as the favorite to become the next head coach after Vigneault, but Montgomery eventually chose the Stars because he felt that they would turn things around quicker than Gorton's club would. The Stars are no doubt in win-now mode with stars such as Tyler Seguin, Jamie Benn, and John Klingberg.
The plan for Gorton should be to call Stars general manager Jim Nill and make an offer for the 13th pick. Could a package headlined by Kevin Hayes or Mats Zuccarello be enough to get talks started? Montgomery went to the Stars because he felt they could win a Stanley Cup.
Would acquiring Hayes or Zuccarello with both of the Rangers' late first-round picks be enough for Nill to accept? Maybe the Rangers add a second or third round pick too to put the deal over the top.
If the deal is accepted then the pick at 13 is easily Russian winger Vitali Kravtsov. At 6-foot-2 and weighing 183 pounds, the toolset was on full display during the 2018 KHL playoffs.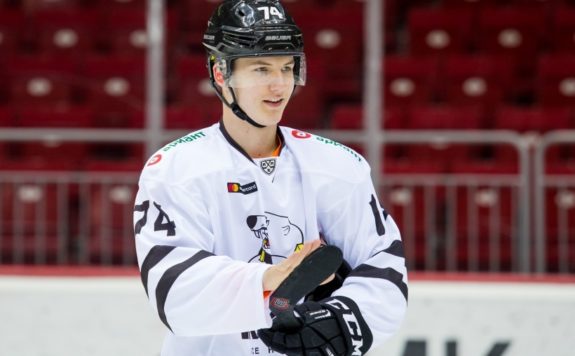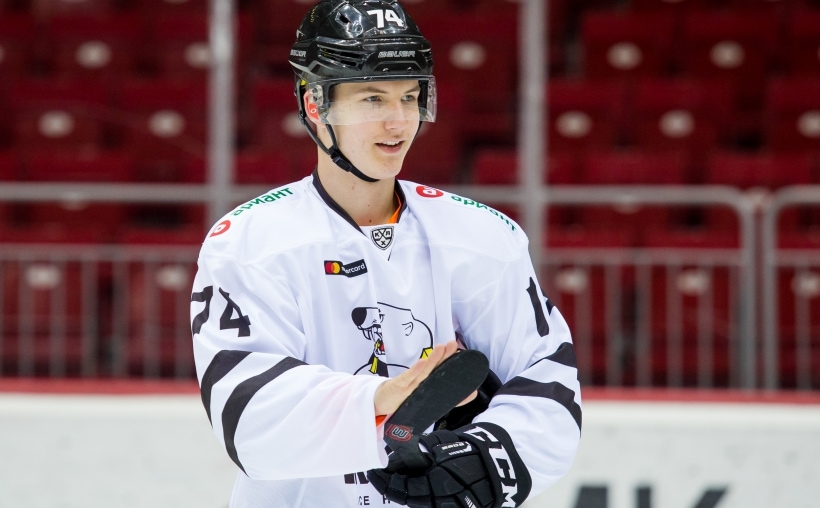 The forward for Traktor Chelyabinsk registered 11 points in 16 playoff games and took home Rookie of the Year honors. He only registered seven points in 35 regular season games and many questioned whether or not he deserved the award, as Eeli Tolvanen registered 36 points in 49 games during the regular season and lost out on the award.
THN's Draft Preview 2018 has Kravtsov ranked 24th. His name has rocketed up the board since it was published and Bob McKenzie divulged that he has received a mention inside the top-five for the draft. Tim McKinnon mentions him as being the biggest steal of the draft. McKinnon is spot on when he says teams will regret passing up on his skill and that whoever has the chance to take him and doesn't will be haunted for years to come by his elite-level play.
Scouts seem to be split on Kravtsov and fellow Russian Grigori Denisenko. "We have Kravtsov ahead of Denisenko mainly based on his excellent play in the KHL playoffs and he also was a regular the entire season with Chelyabinsk in the men's league," said Goran Stubb, NHL Director of European Scouting.
Elite Prospects has a detailed scouting report on their site. Kravtsov is a big, skilled winger who has great speed and soft hands. He has a great release and projects to eventually become a top-six forward at the NHL level. His game resembles that of Evgeny Kuznetsov and Pavel Buchnevich. The Russian factor should not and better not scare the Rangers off.
With no game-breaking wingers in the system, the Rangers have passed up on the likes of Vladimir Tarasenko and Kuznetsov in the past for prospects with far less upside. Kravtsov is a threat to score every single time he steps onto the ice. He is great in one-on-one's and can do things only other players cand dream of.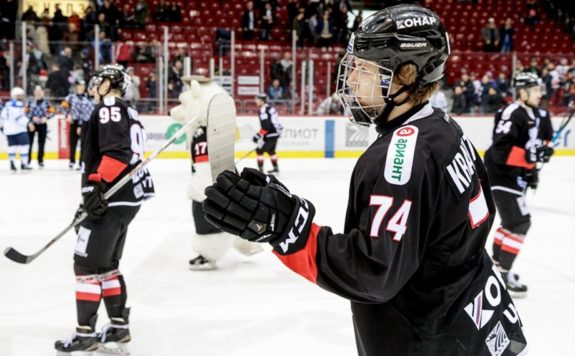 Building the offensive core around Kravtsov, Mika Zibanejad, Filip Chytil, Lias Andersson, Chris Kreider and Buchnevich would be something that Rangers fans would sign up for right now.
With trade chips like Vladislav Namestnikov, Ryan Spooner, Hayes, and Jimmy Vesey, I find it far-fetched that the Rangers make both picks toward the bottom of the first-round. With three first-round picks, two second-round picks, and two third-round picks, Gorton is in the perfect position to ship a player or two with picks to acquire another high first-round pick. I can't see him passing that up.
If the Rangers have a night where they're able to obtain blue-chip prospects in Dobson and Kravtsov, fans will be ecstatic. Friday night is going to be a huge night and one that can either accelerate the re-tool or set you back years. There is no room for error for Gorton and he knows it.