The 2018 free agent class looks to be on par with most years. It has three star-caliber players in John Tavares, James van Riemsdyk, and John Carlson and then a dropoff with the remainder of available players.
This year's free agent class will also be similar to other years because there will be at least one signing that ends up being a bust. The 2017 class had Karl Alzner and Martin Hanzal, 2016 had Milan Lucic and Loui Eriksson, Paul Martin was a bust from 2015, and 2014 had Matt Moulson, Thomas Vanek, and Brooks Orpik.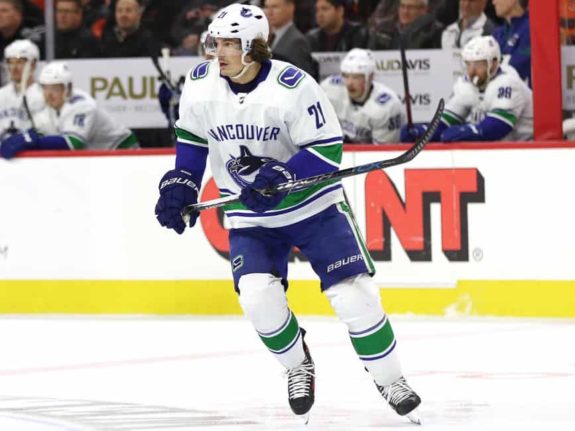 This is an attempt to determine which 2018 free agents should be avoided, especially with regards to a long-term deal, by looking at players' ages, rate stats, and zone starts.
Joe Thornton
Future Hockey Hall of Fame member 'Jumbo' Joe Thornton has had an illustrious career thus far. He's nearly a point-per-game player across almost 1,500 games, currently ranks 12th all-time in assists, and is the greatest passer of his generation. He has a Hart and Art Ross Trophy to his name and is a four-time all-star.
But Thornton will be 39 on July 2 and is coming off major knee surgery for the second consecutive year. However, apart from the past two seasons, he has been a healthy player for his career.
Entering this offseason, Thornton has an interesting free agency case. For the majority of his career he has been known as a passer but not necessarily for his goal-scoring prowess. In 20 seasons, his goals per game rate has been at least half of his assists per game rate six times, including 2017-18. Prior to 2017-18, the most recent occurrence was in 2002-03.
In 2017-18, Thornton's .90 goals per-60 (G/60) was the third-highest of his career and his 5.22 shots per-60 (S/60) were his most since 2014-15. His shooting percentage was also more than three points higher than his career average. Now to the bad.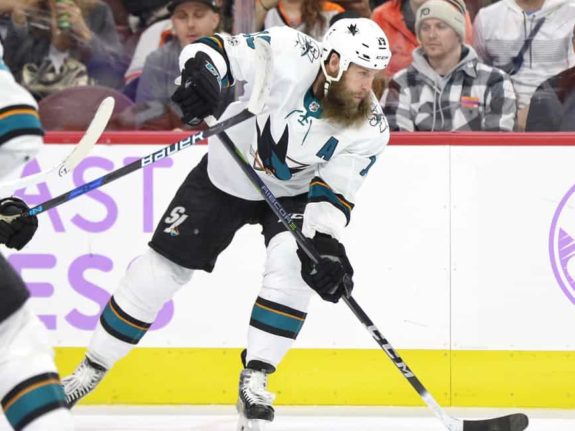 Although he was shooting more often and more accurately than normal, he still wasn't generating offense at typical rates. Using per-60 rates, he created the third-fewest scoring chances and high-danger chances of his career. Additionally, the number of individual high-danger chances he created per-60 (iHDCF/60) decreased for the third straight season.
Even his two-way play, something he has been known for with a top-five Selke Trophy finish in 2015-16, dropped in 2017-18. He averaged the second-most giveaways and takeaways per-60 of his career. This occurred while receiving his most advantageous zone start splits at five-on-five of the past 10 seasons.
If Thornton returns to full health this fall, and that's a big if, he is still a valuable player. But two surgically-repaired knees in two years could limit his impact early in the season. He is also a giant at six-foot-four and 220 pounds and isn't the most fleet of foot, the very type of player the league is squeezing out as teams desire speed.
Related: Top 40 Free Agents of 2018
Mike Green
At 32, defenseman Mike Green should have productive years left except that he only played 60 games in 2017-18 and has missed at least 10 games in nine of his 12 full-time seasons. His 33 points in 2017-18 were his fewest since 2012-13 and his .33 G/60 were the third-lowest of his career.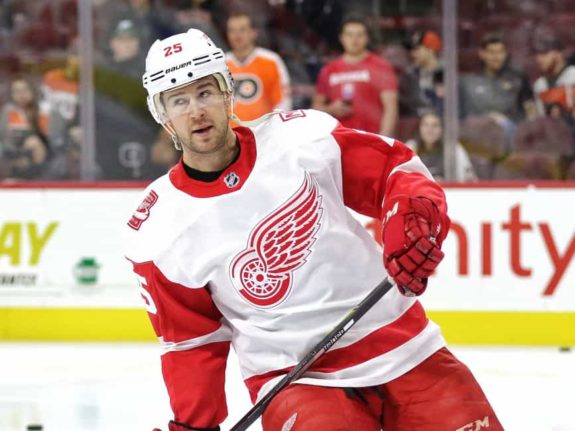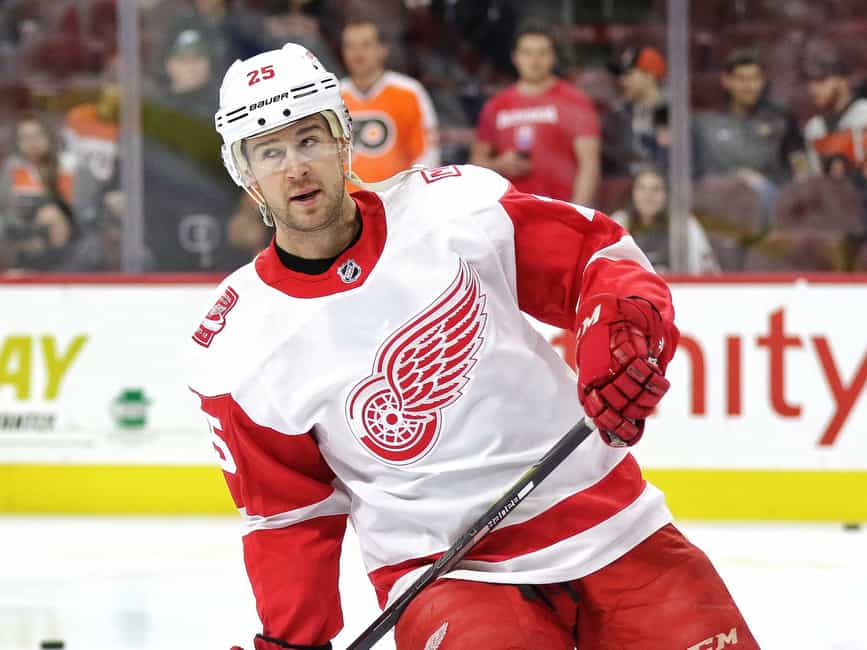 What's interesting is that his .70 iHDCF/60 were fourth-most in his career despite attempting the third-lowest shots per-60. Perhaps a reason for the decline in shot attempts is that he started in the offensive zone 34.3 percent at five-on-five, second-lowest in the past five seasons.
His zone start split could also explain why he averaged his second-most giveaways and fourth-fewest takeaways per-60 in 2017-18. Never a strong defensive defenseman, the Detroit Red Wings used him more in the defensive zone than they or the Washington Capitals had in the past and it hindered his offensive game.
Green still has value as a right shot, middle pair defenseman who can, but probably shouldn't, skate 20-plus minutes per game. He has also maintained nearly a .50 points per-game (P/G) average every season since 2012-13. However, with a significant neck injury that can be difficult to return from, his future as an effective blueliner may be in jeopardy.
Alexei Emelin
Alexei Emelin's lone year with the Nashville Predators was not a good one for the Russian defenseman other than he played for a winning team. Although he has never been an offensive defenseman, Emelin's .05 G/60 and 1.03 individual scoring chances per-60 (iSCF/60) in 2017-18 were his second-lowest.
Defensively, his stats paint a brighter picture. He was effective at managing the puck and had the fewest giveaways and most takeaways per-60 of his career. But he also played on a pair with P.K. Subban who elevated all of Emelin's possession metrics when together.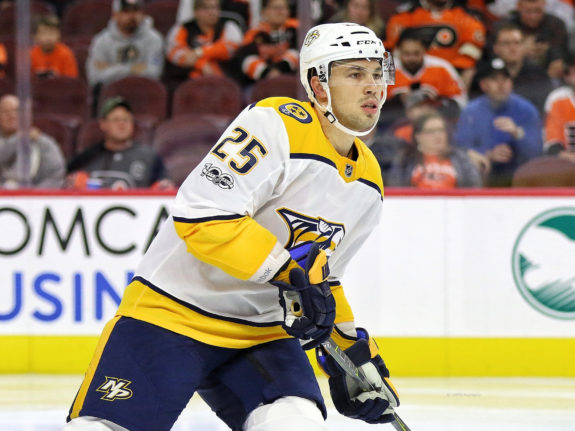 The Emelin/Subban pair received 40.4 percent of its five-on-five starts in the offensive zone, fifth-lowest among pairs with at least 500 minutes together. Because of the harsh zone start splits, it's understandable why Emelin had difficulty producing offensively with one goal and nine points, both second-worst of his career.
So there are two ways to look at his season. One is to believe the stats which say he changed into a smarter, more responsible player in his age-31 season and can be effective moving forward even without the offensive numbers. The other is that Subban and other Predators defensemen were good enough to insulate Emelin and make him look better than the true on-ice product.
There's good reason to think it's the latter as Subban has a long history of propping up his defense partner. Another reason to avoid Emelin is his health or lack thereof. In his seven seasons, he has never played a full 82 games, topping out at 76 games twice and missing at least four games every year. Returning to the KHL may be the only resort for him.
Jack Johnson
Defenseman Jack Johnson is on the opposite end of the health spectrum from Emelin and has played in 80 or more games in five of his 11 full seasons. The reason to avoid Johnson is that his offensive production has fallen off a cliff in recent seasons. In 2017-18, his three goals and 11 points tied a career-low and he averaged under 20 minutes per-game for the first time in his career.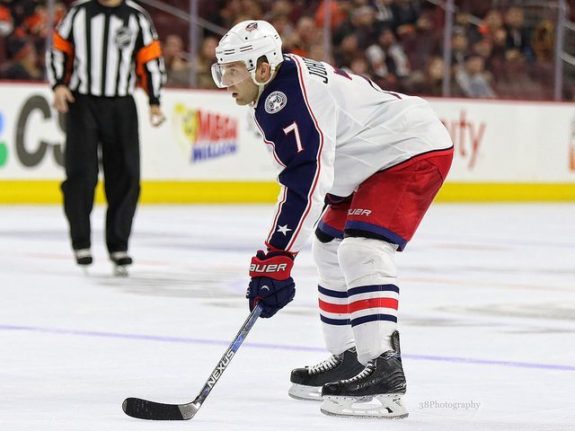 His low offensive totals were connected to equally low rate stats of .12 G/60 and .44 P/60, both the second-lowest of his career. This isn't shocking as he was unable to generate offense at a career average rate with his shot attempts and individual scoring chances below career marks.
The good news about Johnson is that he remained safe with the puck and recorded his second-fewest giveaways and the third-most takeaways per-60.
It will be interesting to see which team takes a chance on Johnson. At 31, he isn't too old to be ineffective but is beyond his prime. Johnson had a reasonable cap hit of $4.36 million on his previous deal but it may be difficult to find a team willing to match or surpass that amount on his next contract and he is looking to capitalize on his earning potential given his past newsworthy financial problems.
Leo Komarov
Leo Komarov's free agent case will be one of the most interesting to follow. He has plenty of hockey left at 31 and has only five NHL seasons under his belt. He's also not a dynamic offensive threat but has been one of the game's better two-way forwards in recent years.
An issue with signing him is that he has played one 82-game season since joining the Toronto Maple Leafs and missed at least six games in the other four. With career highs of 19 goals and 36 points, Komarov didn't have much room to regress, yet that's what he did with seven goals and 19 points in 74 games in 2017-18. Both were his lowest since his first season.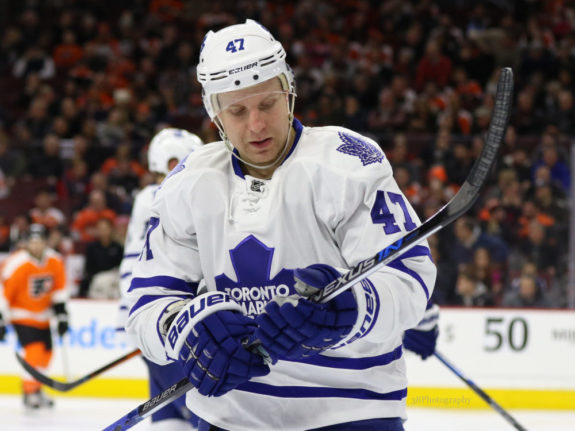 Those led to a career-low .36 G/60 and second-worst .98 P/60 but he was the recipient of bad puck luck. He finished the season with the most shots per-60 of his career but a career-low shooting percentage of 6.1. Despite the lack of offense, his positive turnover margin conveys that he was still a solid two-way player even with his most giveaways per-60.
Unfortunately for Komarov, most forwards place emphasis on defense now, especially young players under team control. As goals have been at a premium during the salary cap era, teams want all players to be able to contribute offensively and if he can't do that, teams won't have much interest in him.
Free Agency Gamble
In general, the free agent market is a crapshoot. Teams take risks by betting on a player to not regress early into the deal or that a player has untapped potential. One or all of these players could end up being bargain signings for the teams that sign them or they could regress immediately on their new deals and their teams will be handcuffed with a hefty cap hit for the near future.
Which free agents do you think should be avoided this summer and am I on the right path with these five players or am I way off? Let me know in the comments below.
*All stats came from Hockey-Reference, Natural Stat Trick, and Corsica