In today's NHL rumor rundown, the New Jersey Devils have re-signed their starting goaltender. In Montreal, one insider is told the Canadiens might not be done making moves yet. What is the status of Jack Roslovic's contract talks with the Winnipeg Jets? The St. Louis Blues have announced a new team captain and finally, are the Ottawa Senators and Arizona Coyotes working on a pretty big trade?
Why a Three-Year Deal for Devils Mackenzie Blackwood?
Late Tuesday night, NHL analyst Kevin Weekes tweeted that he was told RFA goaltender Mackenzie Blackwood and the New Jersey Devils were "close to agreeing on a 3 yr contract." By Wednesday morning, it turned out that information was accurate.
It was confirmed by multiple other sources that Blackwood had signed a three-year, $2.8 million deal with the Devils and it's being viewed by most as a pretty good steal considering his numbers statistically have been better than Carter Hart and Tristan Jarry.
For the Devils, getting Blackwood on the longest possible bridge deal was important. They believe this is a Vezina Trophy candidate goaltender and at $2.8 million, this was the best way to take advantage of the comparable contracts of past netminders with similar stats and the pandemic keeping salaries lower.
Montreal Canadiens Not Done
During his 31 Thoughts podcast, Elliotte Friedman said that someone told him "Montreal might not be done". He added that Bergevin still wants to make his team better and when he received a bit of a surprising reaction from his co-host Jeff Marek, Friedman noted about general manager Marc Bergevin, "It's fits his M.O. right, like he's not afraid."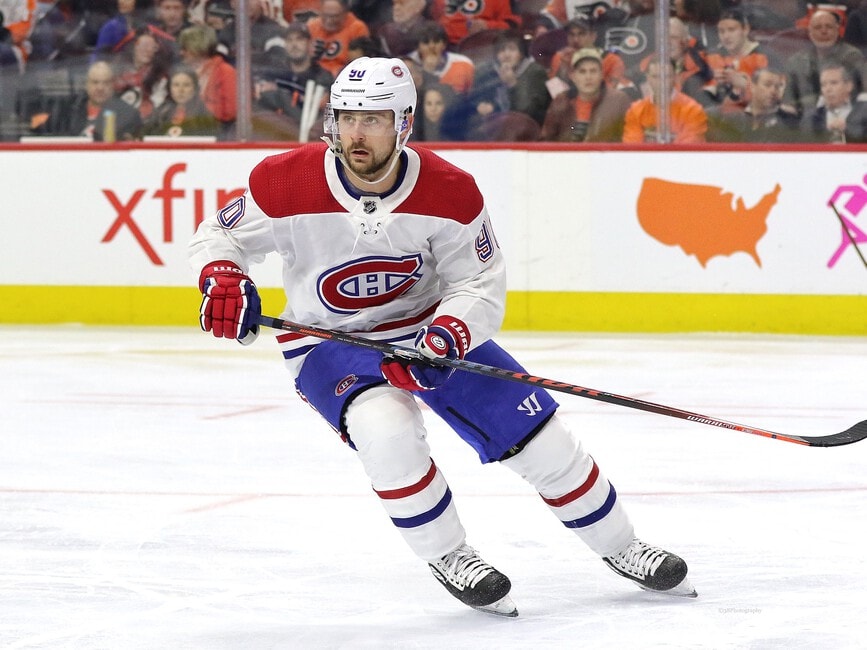 As for what it is that Montreal is still planning to do, Friedman didn't elaborate. The team has added names like Josh Anderson, Jake Allen, Joel Edmundson, Tyler Toffoli and extended key pieces to their lineup. They were voted the most playoff-ready team by Brian Burke recently. What else do they need?
Perhaps there's some concern that their center depth is a question mark because they'll be asking two young centers to take another big step forward. The names of Tomas Tatar ($4.8 million), Paul Byron ($3.4 million AAV through 2022-23) and Philip Danault ($3.083 million) have all come up as potential trade candidates.
Related: Canadiens 12 Days of Hockeymas: Price & Allen Form Dynamic Duo in Net
Jets and Roslovic Still Far Apart on New Deal?
As per Mike McIntyre of the Winnipeg Free Press, restricted free agent Jack Roslovic is still not close to being signed after coming out of his entry-level contract. His agent said there's been no progress in contract talks with the Jets.
The 23-year-old forward has been the subject of trade speculation so there could be a deal on the horizon and GM Kevin Cheveldayoff has explored Roslovic's trade value but hasn't found a deal to his liking.
Coyotes and Senators Talking Trade?
Shawn Simpson of TSN is reporting that he's been hearing that the Arizona Coyotes and Ottawa Senators have been talking trade involving forward Derek Stepan. Stepan has a year left on his contract at a salary cap hit of $6.5 million but a salary of $5 million.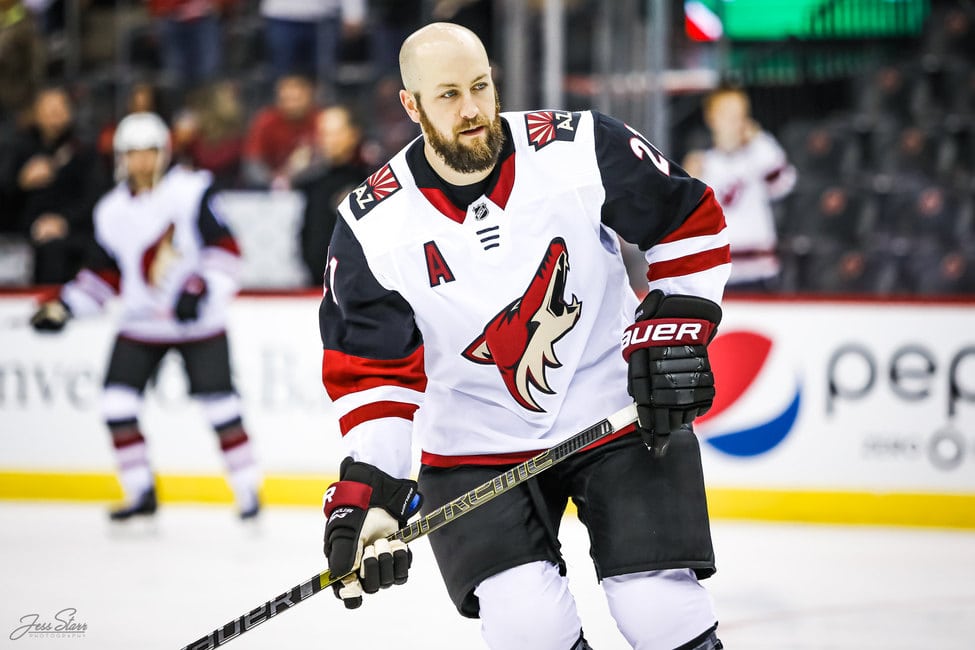 The Senators would be one of the few teams who could afford to take on Stepan's salary in such a tight cap market, but there's still a good chance the Coyotes do retain salary in the deal just to move the cap hit out.
Surprisingly, the Coyotes have not dumped much salary despite heavy rumors in the offseason that big names with big contracts could be headed out of the organization. Stepan would represent the first real deal where that took place.
Blues Name Ryan O'Reilly Next Team Captain
The St. Louis Blues posted a video Wednesday morning making the announcement that Ryan O'Reilly is the next team captain. As per Andy Strickland, the Blues have been preparing for O'Reilly to be the next Captain over the last several weeks. Don't expect him to change.
Strickland adds, "Along with Tarasenko and Schenn, I love Colton Parayko earning extra responsibility. He says he wants it." He added, that the defenseman is now "the alpha dog on the back end" and that this is a great opportunity for him to "spread his wings and take on a leadership role."
Update on Still-Unsigned UFAs
Pierre LeBrun of TSN notes there is some updated information on the status of a couple of unrestricted free agents and he called it bargain city out there right now for GMs.
He wrote:
F Andreas Athanasiou, just 25. Defensive concerns, yes, but the guy can skate. His agent Darren Ferris in discussions with team right now. RHD's Sami Vatanen and Travis Hamonic also still out there, both 29… Bargain city out there right how.
---
---
Catch up on all the latest NHL Rumors