In today's NHL rumor rundown, the Chicago Blackhawks have written a letter to fans committing to a rebuild. Are the Blackhawks veterans buying in? NHL free agent forward Mike Hoffman hasn't signed anywhere yet. Are teams not interested or is he asking for too much money? Could Drake Caggiula wind up back in Edmonton? Finally, will the Vancouver Canucks buyout Jake Virtanen?
Blackhawks Issue Letter Fans
Knowing that the team was going to struggle and that they needed to explain why they let Brandon Saad go in a trade and didn't bring back goaltender Corey Crawford, the Chicago Blackhawks wrote a letter to fans asking for their patience as they commit to a rebuild.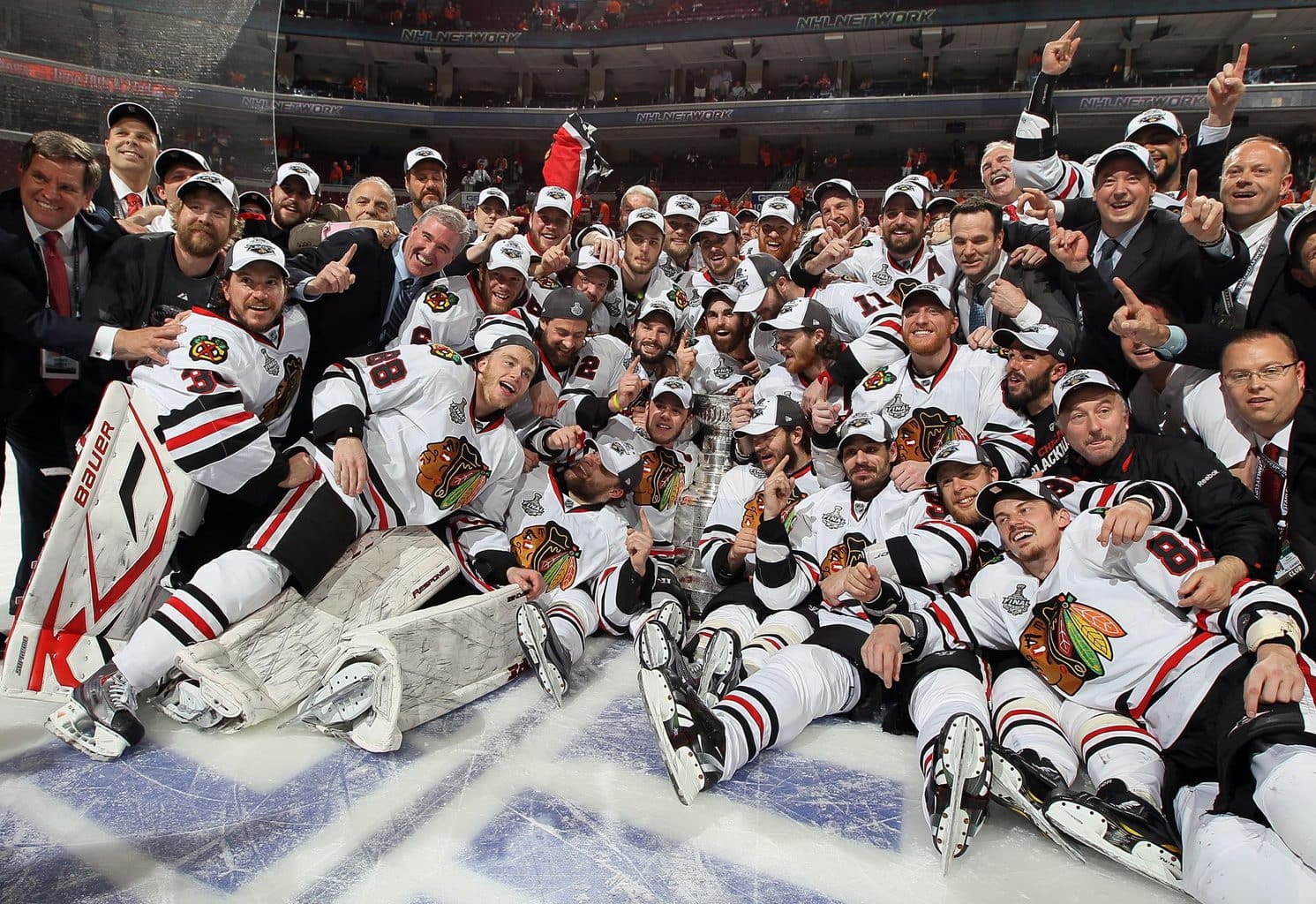 The team wrote in the statement:
We recently said goodbye to a pair of popular, two-time champions and acquired some new players via trade and free agency. We understand it was tough to see those respected veterans go and realize you may have some questions about our direction. We'd like to address that direction and share why we're hopeful for the future of Blackhawks hockey.
The statement also discussed the desire to develop young players a build another team that wouldn't just sneak into the postseason would be be competitive for years.
When asked if veteran players like Jonathan Toews, Duncan Keith or Patrick Kane would ask to be moved because they might not want to be part of a rebuild and accept losing for the next couple seasons, GM Stan Bowman said he did not get the impression from those players that they wanted out. He said they want to win, but they want to win in Chicago.
Related: Blackhawks News and Rumors: Bowman, Colliton, Team Rankings & More
Drake Caggiula Back to Edmonton?
It's not more than discussion at this point, but a couple of media sources in Edmonton have tossed out the idea that potentially Drake Caggiula could be a fit back with the Edmonton Oilers.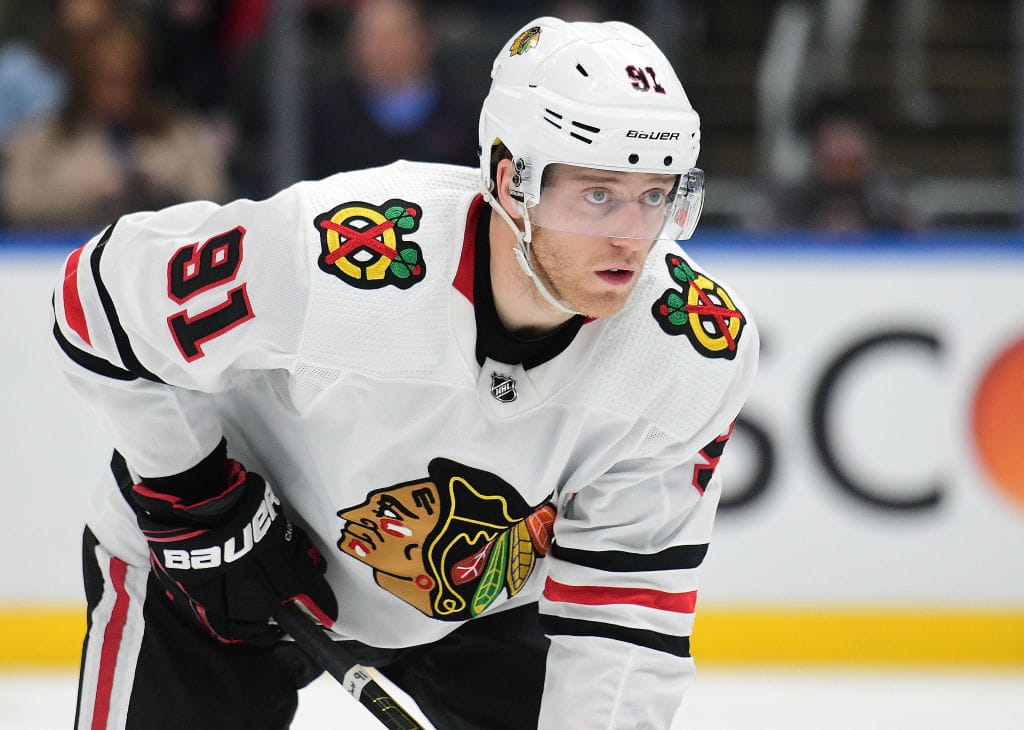 GM Ken Holland did say he was done adding forwards but the players really liked Caggiula and were disappointed when he was traded. Jim Matheson of the Edmonton Journal writes, "He's a bottom six guy, feisty, good for about a dozen goals a year normally. Back in Edm? As media guy we'd love him, so would McDavid and Co. But Oilers have too many F's signed now."
If the Oilers were looking to clear cap space by moving a forward who makes more than $2 million, Caggiula could be a strong, cost-effective replacement.
Canucks To Use Second Buyout Window?
While on Sportsnet 650 Elliotte Friedman hinted the Vancouver Canucks might use their second buyout window on a player like Jake Virtanen. He said, "I think they know where Virtanen is going to be. It's not going to arbitration, both sides know what the deal is going to be. A second buyout window opens when that deal is done."
He added that the Canucks look at things that make sense for their organization, cheap or expensive. It's the reason they took on Nate Schmidt's larger salary. "If they were unwilling to do bigger things, Nate Schmidt would not be a Vancouver Canucks." he noted.
Hoffman Has 5-6 Serious Free Agency Offers
According to Mike Hoffman's agent, Robert Hooper, 13 teams have reached out and expressed interest in the free agent and five or six of those teams have come forward with serious offers. Still, the 30-year-old winger has yet to sign a deal.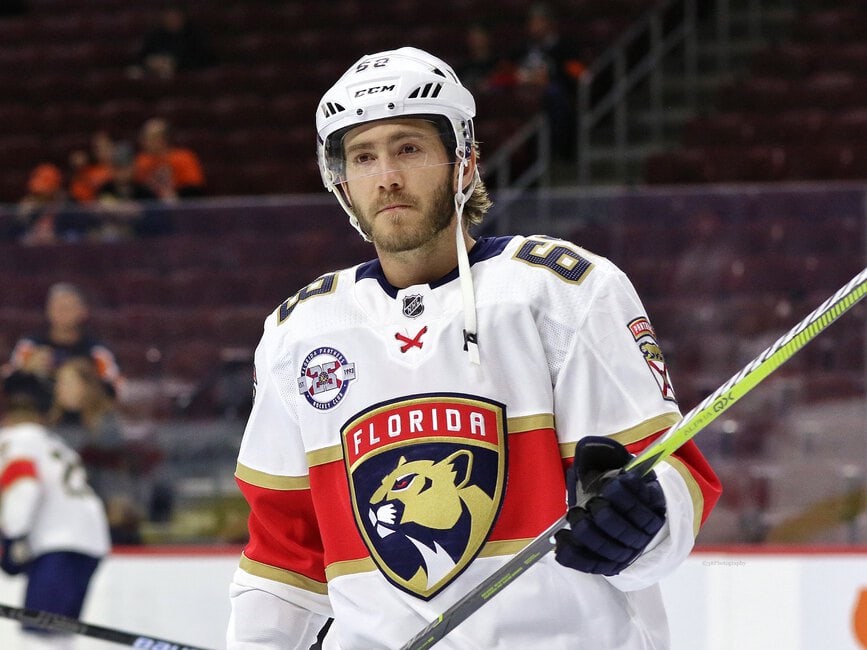 Hoffman is easily the top-ranked free agent forward still on the board that hasn't signed and speculation is that the reason is because the type of offers he wants from the teams he's interested aren't presenting themselves. The buzz is that teams like Boston, Columbus and others have shown interest, but it doesn't appear they've presented the kind of money Hoffman believes he's worth or have said they need to move pieces first.
Hooper told Adam Vingan of The Athletic Monday, "I think teams are a little paralyzed at this point in time by the flat cap." He added:
"I think some of the teams that would love to add Mike Hoffman to their roster have had difficulty moving pieces around in order to make room for a guy like Mike. The feedback on him has been very positive. It's just a matter of making it fit."

source – 'Agent: Mike Hoffman has 'no issues' with signing one-year deal' – Adam Vingan – The Athletic – 10/20/2020
Hoffman has said he's open to a one-year deal if that's what it takes.
Catch up on all the latest NHL Rumors