In today's NHL rumors rundown, there is an update on the status of a Casey DeSmith trade out of Montreal. Meanwhile, are the Vegas Golden Knights looking at Max Comtois as a possible PTO option? Finally, one scribe believes the Boston Bruins might make one final, full-court press attempt to land Mark Scheifele out of the Winnipeg Jets organization.
The Canadiens Were Supposed to Trade DeSmith Some Time Ago
The Montreal Canadiens are currently grappling with a roster dilemma in the goaltending department, stemming from their acquisition of netminder Casey DeSmith from the Pittsburgh Penguins in connection with the Erik Karlsson trade last month. General Manager Kent Hughes had already told DeSmith his stay in Montreal wouldn't be a long one, but he's run into issues getting the netminder traded.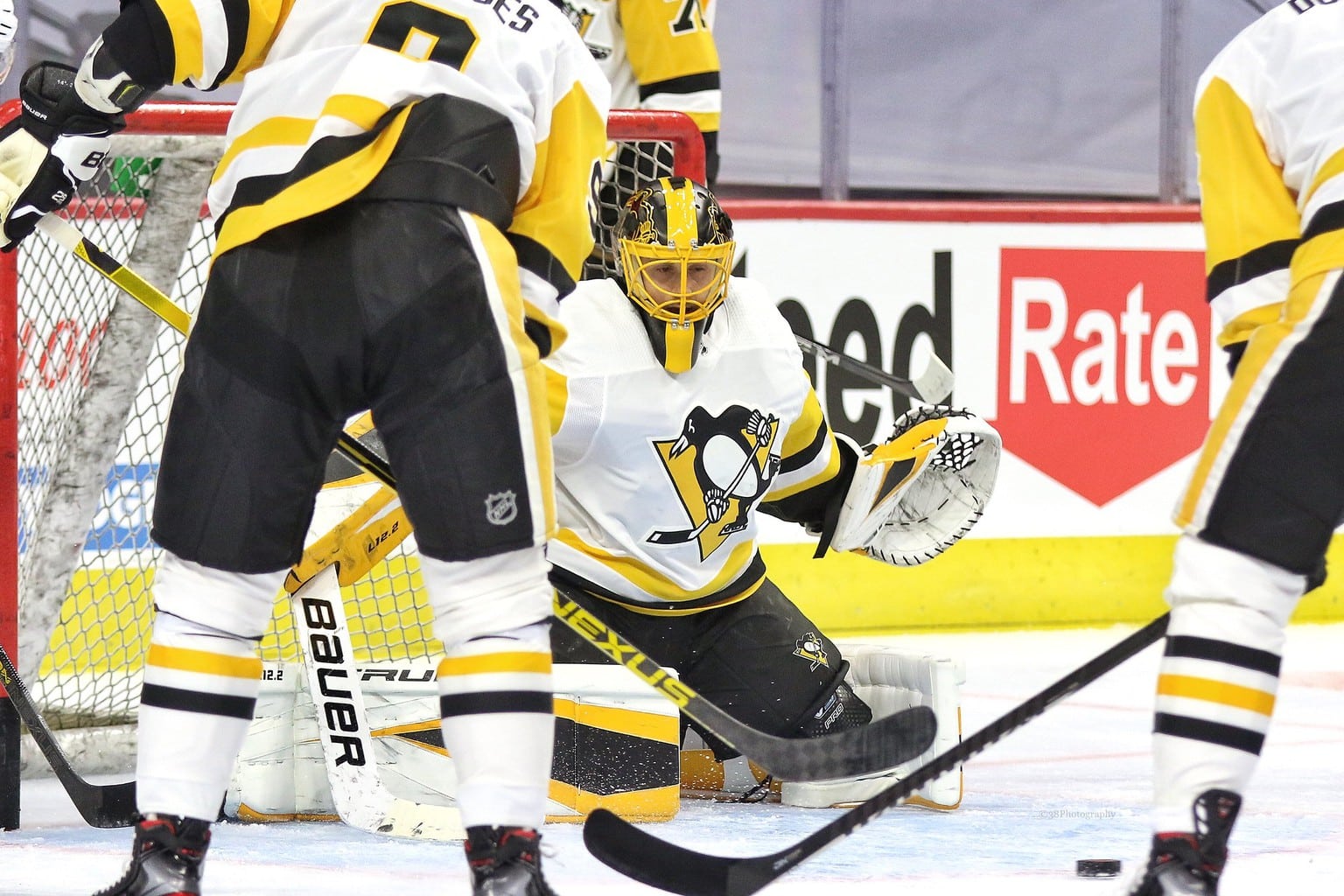 According to Jonathan Bernier of the Journal de Montreal, the front office initially anticipated DeSmith's swift departure, likely within a few days following the Petry trade. However, this expected move has yet to materialize. He writes (translated to English):
"A source within the Habs' general staff confirmed to the Journal two weeks ago that another trade was expected to be announced within days of the one that sent Petry home to Michigan. We are still waiting for it. In fact, we have a good idea that it will involve DeSmith. Besides, Hughes asked him to be patient."
The organization is still working hard to trade DeSmith, but the goalie market is quiet and all 32 teams have their netminders.
Is Max Comtois Joining Vegas on a PTO?
SinBin.Vegas and Marc-OliverBoudoin from @BPMSportsRadio are reporting that their sources believe Max Comtois will likely join the Vegas Golden Knights on a professional tryout basis. There's a growing belief that Vegas will extend him a PTO sometime this month, hoping to add depth while staying under the salary cap. Comtois has a track record of producing against the Golden Knights (six goals in just 16 career games) so it shouldn't come as a surprise they might see him as someone valuable that could play for them.
---
Latest News & Highlight
---
In theory, the Vegas Golden Knights have the flexibility to ink Comtois to a one-year contract, potentially up to the $1.5 million range, while staying within their cap constraints for the start of the season. The Golden Knights would still need to demote a player to the minor leagues in order to accommodate the signing of Comtois.
Could the Bruins Push for Scheifele in the Next Few Weeks?
The slowness of the summer could see a little action according to Mike McIntyre of the Winnipeg Free Press. He believes it's possible there is one more push by the Boston Bruins to make a move to improve their center depth and McIntyre wonders if Mark Scheifele will be the target.
Related: Bruins News & Rumors: DeBrusk, Zacha, Coyle & PTO Targets
Discussing the Bruins' pressing need for two top-tier centers following the retirements of Patrice Bergeron and David Krejčí, he asks, "Will Bruins GM Don Sweeney become more aggressive and reach out to Kevin Cheveldayoff, his Winnipeg counterpart, with an irresistible offer in the coming weeks?"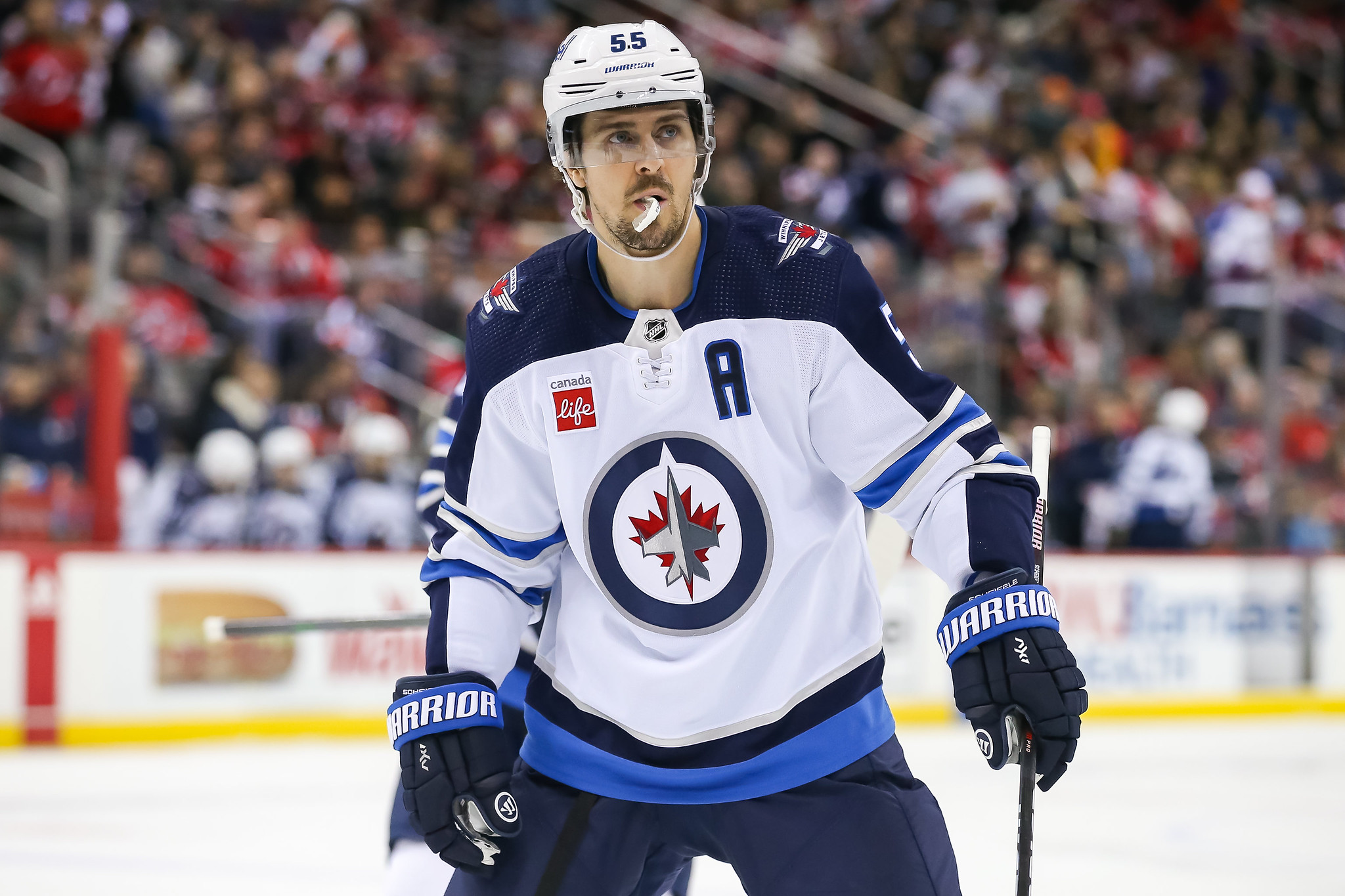 McIntyre writes that it's a complicated situation. He explains that there's a growing belief a change of scenery would be best for everyone but Scheifele just hasn't seemed like the same player since his suspension for running Montreal's Jake Evans. What is the return going to be for the player and will the Jets regret making the move if Scheifele gets his game back?
McIntyre also writes that the optics of a trade become quite challenging if the Jets are any good this season. He notes:
What happens if Winnipeg is in a playoff spot, or at least fighting for one? Would Cheveldayoff really move two of his most valuable players in that situation, effectively waving the white flag? It would be quite the message sent, not only to a fanbase the organization has been trying to re-connect with this summer — in the form of an aggressive marketing and ticketing campaign — but also the remaining players on the roster.

source – 'Jets entering season of uncertainty' – Mike McIntyre – Winnipeg Free Press