The Edmonton Oilers took a big step last season by making it to the Western Conference Final. After failing a couple of seasons to make it out of the first round, the team and players now have the confidence to not only have the same success as 2021-22 but go all the way this time.
---
---
By going all-in, this means the Oilers could very well take a different approach when it comes to making key adds this season as opposed to previous ones. Ken Holland is not known to give up first-round picks or prospects to get big deals done, but with the Stanley Cup in sight, one key move can make all the difference.
Big Names Oilers May Try to Bring In
After two games, the Oilers' biggest problem is their defence and defensive positioning. This could be due to early-season rust but has to be cleaned up regardless. They have now allowed six goals on 25 shots in the first period through their two games, and most of them aren't on Jack Campbell.
Related: Oilers Have to Reverse Last Season's Trend of Allowing First Goal
This brings us to which players will be available to trade for and which names the Oilers have been linked to and could target. There are four key names that have been floating around and are expected to be moved before the deadline this season. Two of them are defencemen, Jakob Chychrun and John Klingberg, while the other two are the veteran forwards on the Chicago Blackhawks, Patrick Kane and Jonathan Toews.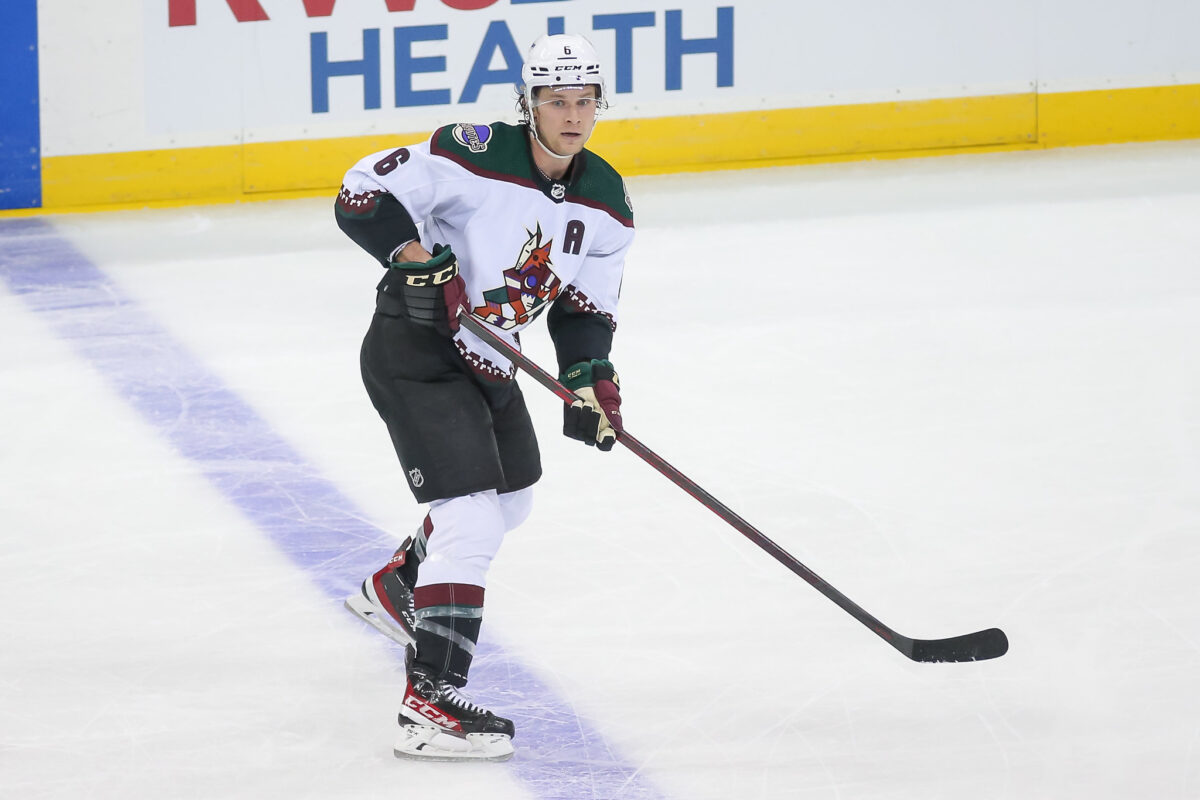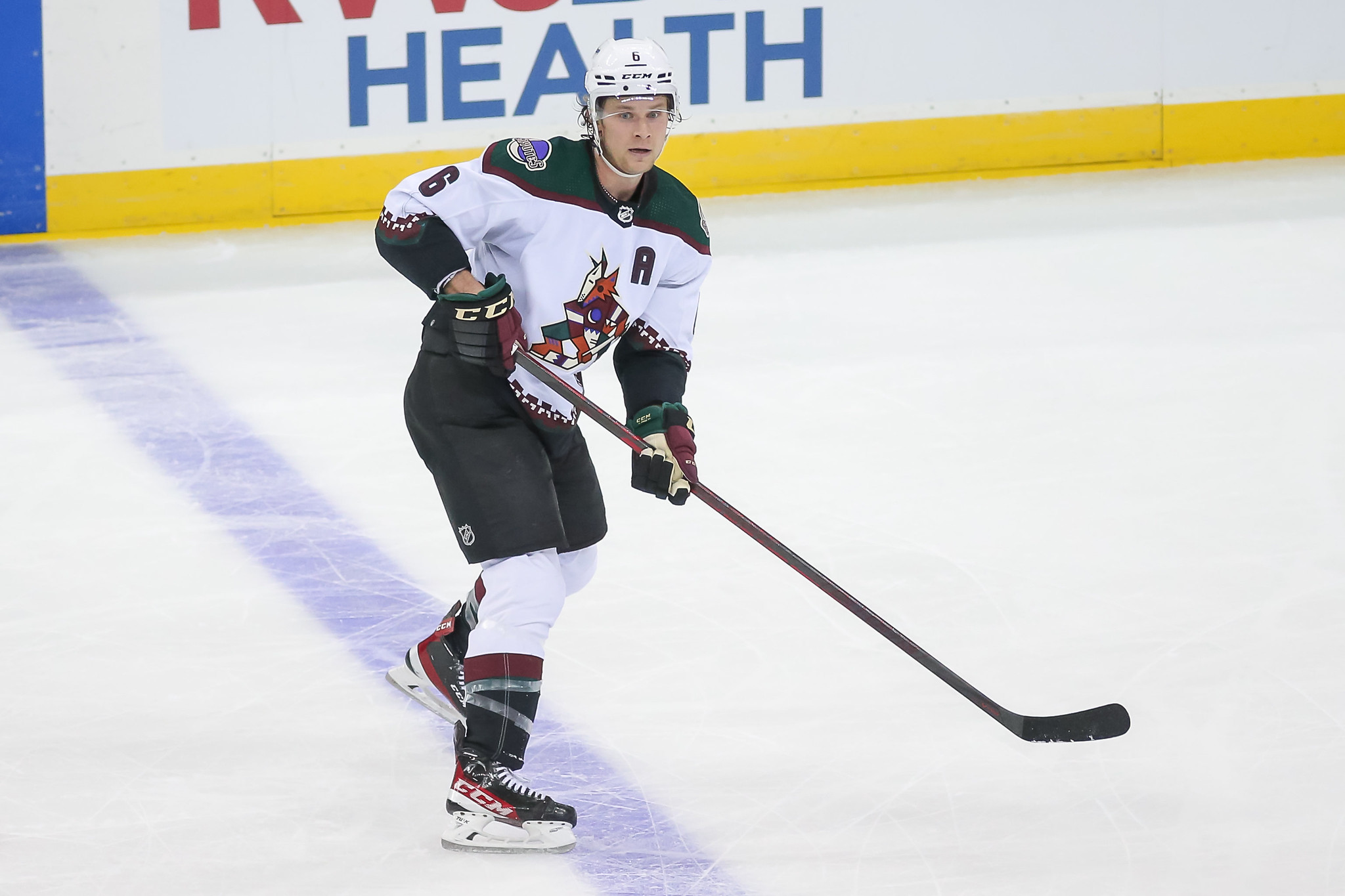 By the way things have looked thus far, it's the defencemen that should be of more interest to the Oilers. Chychrun is the most sought-after player on the market right now as talks started to pick up again later in the preseason. He is under contract for three more years at a great cap hit of $4.6 million average annual value (AAV). Considering his potential as a 20-goal-scorer and solid defence, that's a steal. He isn't going to come cheap, and the risk involved is that he regularly gets injured, as he's currently sitting on the injured reserve to start the 2022-23 season. But Daniel Nugent-Bowman of The Athletic has brought up that the Arizona Coyotes would likely want Philip Broberg as a part of any deal for Chychrun. This would be the "all-in" reference this season. Trading the Oilers' top-two prospects would signify their clear intention, and it would not only set them up for this season but the following two as well.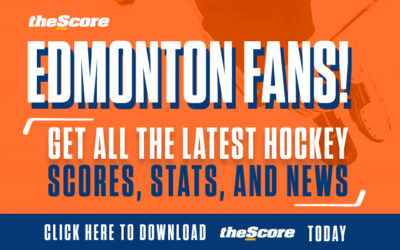 As for Klingberg, the deal he signed with the Anaheim Ducks was without a doubt signed to benefit both sides at the trade deadline this season. He signed a one-year, $7 million deal with them to raise his own stock and play for a contender in the 2023 Playoffs. The Ducks don't expect to be contending for a playoff spot and are likely going to sell at the trade deadline. Klingberg is their biggest piece and Elliotte Friedman stated, "I talked about Klingberg. That's a guy they're going to be in on later if they determine they need it." He will definitely cost less to acquire and the Oilers will only have him for half a season. Take your pick at which situation suits the Oilers better, but the phrase "offence wins games, defence wins championships" is one to keep in mind (from "Edmonton Oilers: Offence is awesome, but defence wins championships", Edmonton Sun, Oct. 12, 2022).
---
Latest News & Highlights
---
The two Blackhawks' veteran leaders are most likely on the move. Kane and the team are going to circle back in January to see what he wants to do in terms of a trade this season. He is going to give them a great return if they can deal him to a contender. But on the other hand, Toews is well known to be one of the best leaders in the NHL and is great in the faceoff circle. He would also cost less for the Oilers to acquire if they see more value in that.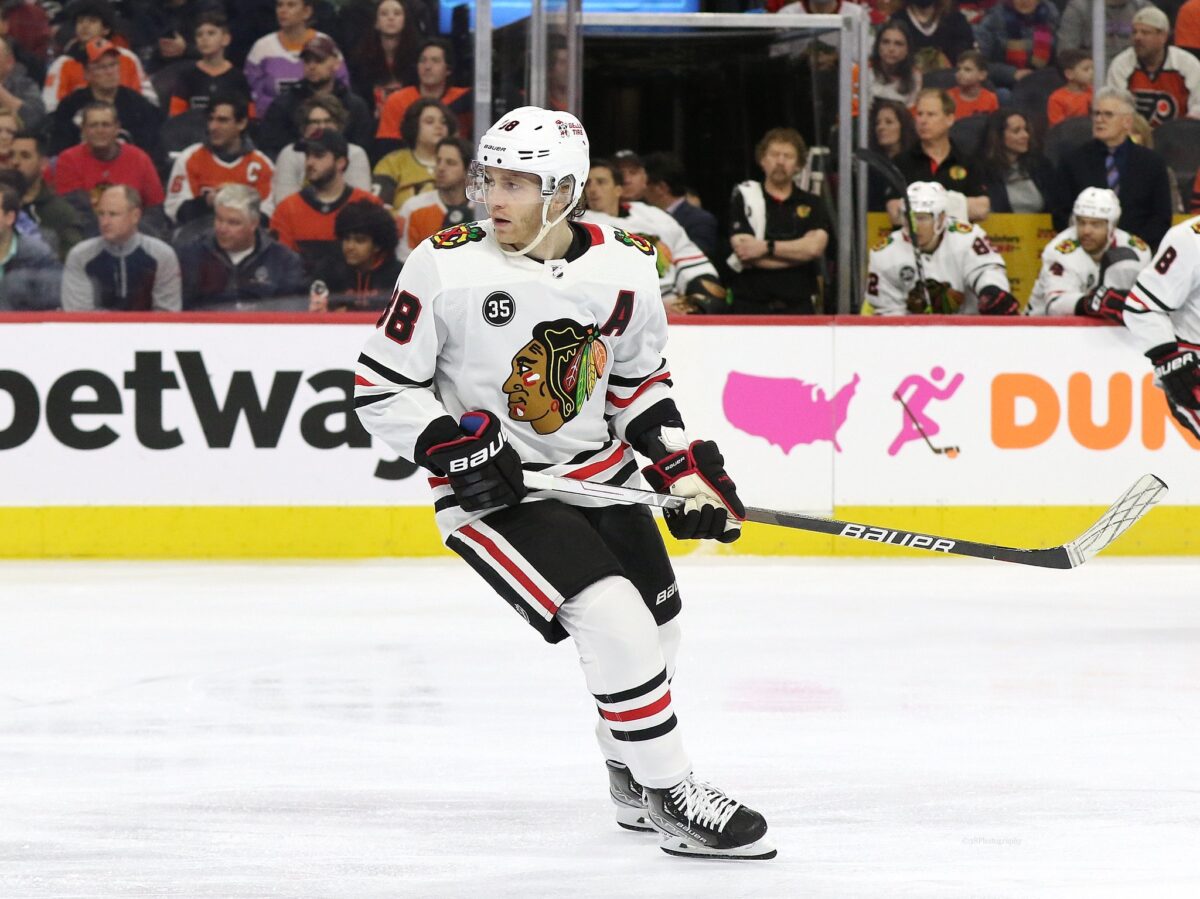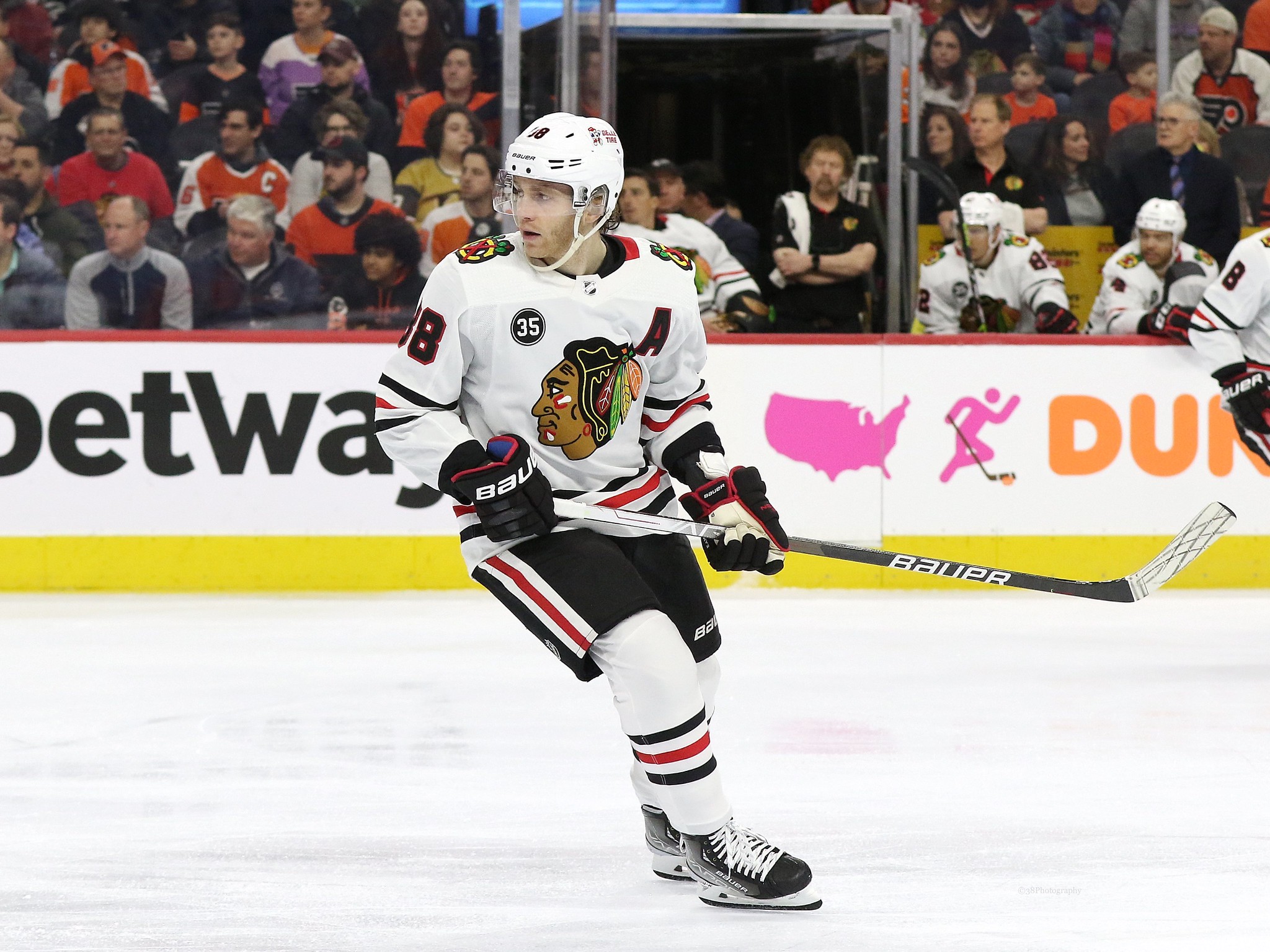 Both are three-time Stanley Cup champions and having someone of that stature can really change the dynamic in the room. Last season the Oilers had Duncan Keith who was part of that group in Chicago that won those Cups. He had nothing but a positive impact on the players and in the locker room where he brought his experience and knowledge of what it takes to climb the mountain. The Oilers do have Ryan Murray, a Stanley Cup winner from last season, but it's different being a seventh defenceman as opposed to a captain/assistant captain. Their forward group is already very deep, but that hasn't stopped teams from adding extra help in order to win it all.
Oilers' Cap Space Will Be a Problem
We discussed the possible players and what it may cost to acquire those players for a Stanley Cup run, but equally as important is dealing with the cap space problem the Oilers currently have. They have just about no money to work with and are running less than the preferred amount of players on the roster. It's causing call-ups and demotions almost every day to stay under the cap. So how are the Oilers going to make any of the aforementioned trades work?
On 32 Thoughts: The Podcast, Friedman brought up a few points about the Oilers' offseason and training camp. First stating, "I don't think they thought that (Jesse) Puljujarvi would be back this year. He is. It's jammed up their cap situation a bit in terms of what they thought they'd be dealing with." Puljujarvi is under contract for $3 million. But at the same time, he looks more engaged and makes the forward group deeper. Friedman also mentioned, "With (Mattias) Janmark, if someone would have claimed him, that would have really helped them. Obviously nobody claimed him, so that didn't help them." The Oilers signed the forward in hopes he could fill a bottom-six role, but with the cap situation, they had to make a choice between Janmark and Derek Ryan. Ryan won the training camp battle and Janmark was waived.
Friedman also ended with, "But they're trying to win the Stanley Cup this year, and that's what they're going to be able to do." That means moving what pieces they can and dipping into their prospects/picks to do so. That means Broberg should be on the table as he hasn't played a game yet and is the one being moved back and forth between the NHL and American Hockey League (AHL) right now (from "Lowetide: Oilers defence prospects, who's staying and who's going?", The Athletic, May 15, 2022). He has lots of potential, but unless he can turn into a second-pair defenceman quickly (as in this season), the Oilers need some help back there.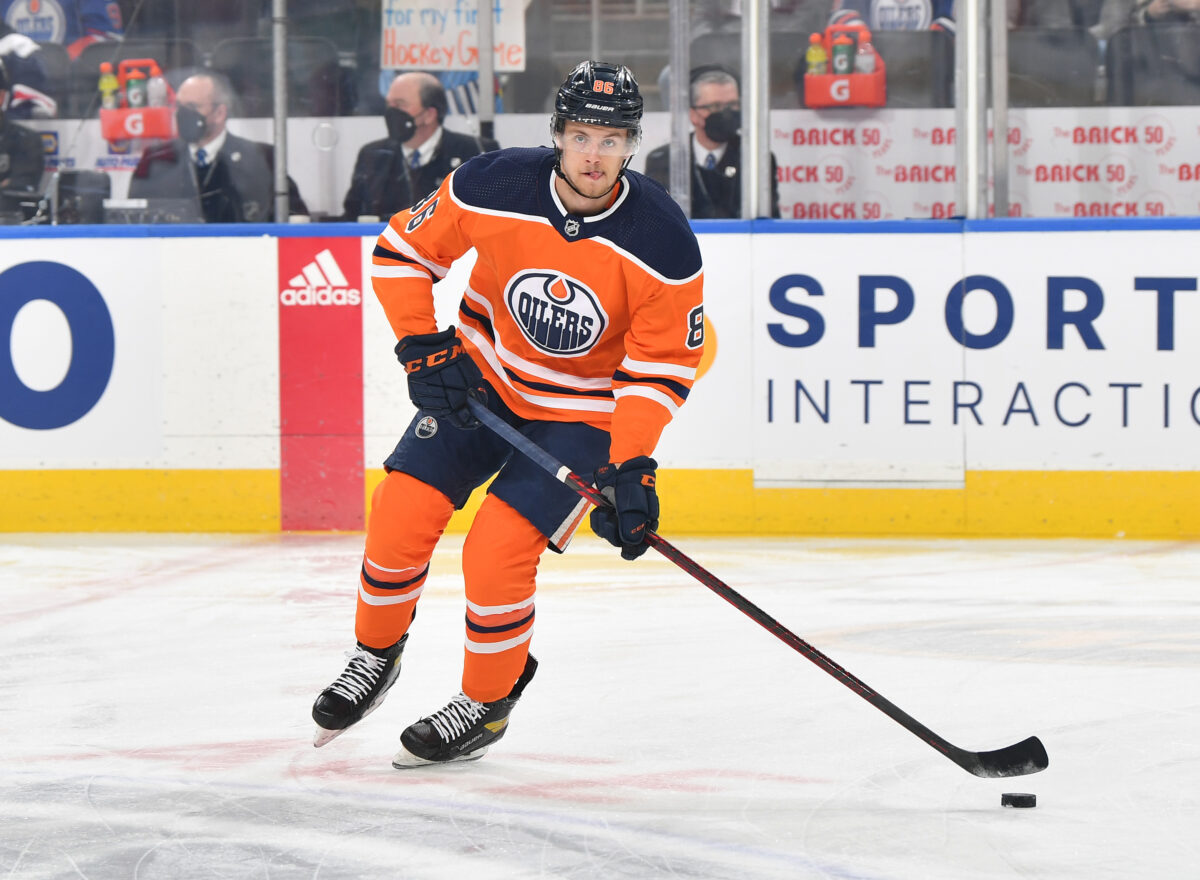 In terms of moving money out, there are a few options that have been brought up since before the offseason. These players include Warren Foegele, Puljujarvi, and Tyson Barrie. Of the three, the two forwards look good so far through the first two games of the season. Barrie played well and was noticeable in the first game but was invisible in the loss to the Calgary Flames in the second game. The Oilers have a lot of their money locked up in long-term contracts, so without a drastic change to impact the short-term, it'll take some work to get a deal done.
The best option appears to be having the seller retain half of the player's salary while using a third team to take on more. That way it'll cut the salary cap of the player the Oilers are receiving by three-quarters, but cost another asset to do so. Acquiring a player like Chychrun with multiple years on his contract will be tough to get a third party to help out, but with the dead cap off the books and the salary cap expected to rise, it's less of an issue.
More players than just Chychrun, Klingberg, Kane, and Toews will come up this season by the trade deadline as the playoff picture starts to become more clear. Right now the biggest need is on the blue line and that's where the Oilers have struggled thus far. They have a good number of strong prospects and can afford to use some to make their team better. As a result, I anticipate the Oilers to finally bring in Chychrun after he's been healthy for a bit.
---
---