There's no hiding the fact that the Edmonton Oilers will be facing a salary cap crunch as they attempt to fill in the holes on their roster this offseason. Luckily for general manager Peter Chiarelli there are various ways that the team can address this impending problem.
Earlier, I looked at a group of unproven soon-to-be unrestricted free agents who are on the cusp of becoming full-time NHL players and could be of interest to the Oilers. Another area where the team's scouting staff should be focusing on is the European free agent market. The European professional leagues are full of NHL-ready or near-ready talent that can generally be signed to affordable short-term contracts.
The Oilers dipped into this market when they signed former KHL goaltender Mikko Koskinen to a one-year deal but cheaper targets should be the focus going forward.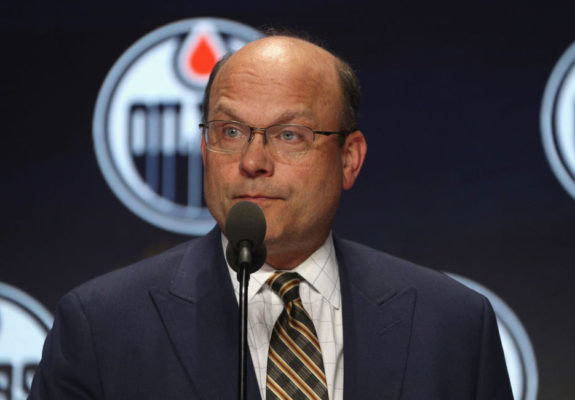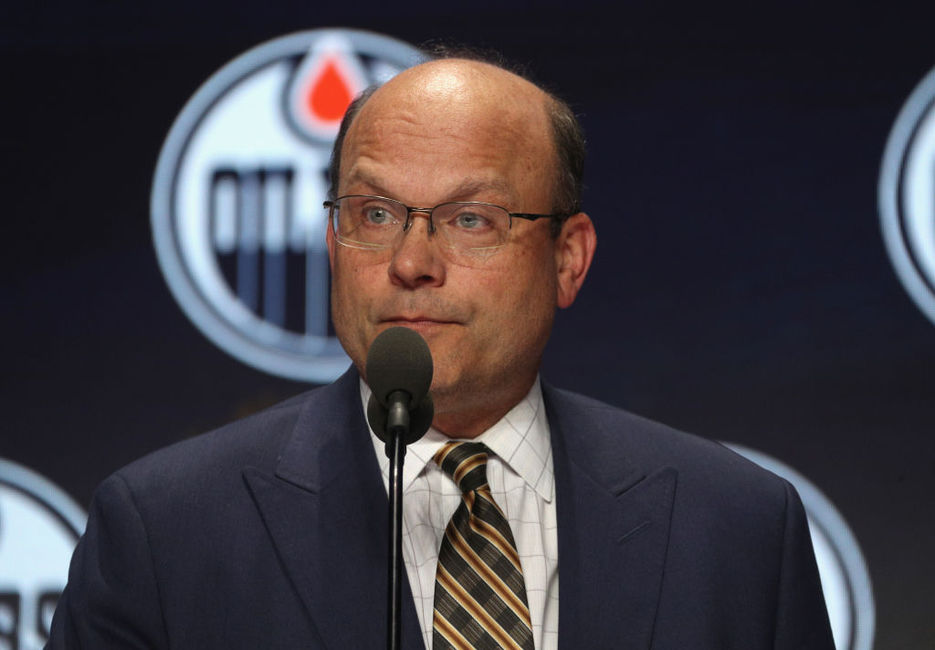 Here are a handful of players whose skill sets and NHL readiness could benefit the Oilers in 2018-19.
Jan Kovar (C)
Czech Republic native Jan Kovar is rumored to be pursuing an NHL opportunity for the 2018-19 season now that his KHL contract has expired. The 28-year-old centre has spent the past five seasons with Metallurg Magnitogorsk where he racked up 286 points in 285 regular season games and another 91 points in 83 career playoff contests. The veteran served as an assistant captain for the Czech Republic at the 2018 Olympic Games and tied for the team lead in scoring with five points in six games.
At 5-foot-11, Kovar is a coveted right-shot centreman who excels in the face-off circle where he has enjoyed a 56.3% success rate during his KHL tenure. The pivot has a stocky build at 216 pounds and isn't afraid to throw his weight around or power his way to the front of the net.
Maybe the most intriguing fact for a team like the Oilers is that Kovar has a history of skating alongside skilled players and excelling while doing so. His most successful seasons came while teaming up with perennial KHL All-Stars Sergei Mozyakin and Danis Zaripov. Kovar's hockey sense and on-ice awareness enable him to quickly adapt to his linemates' tendencies and create offensive chemistry.
6 points and 2 GWG in 4 games – great effort by @MetallurgMgn's Jan Kovar. pic.twitter.com/VBG6AuSOMB

— KHL (@khl_eng) October 3, 2016
Given his age, Kovar is not subject to entry-level contract limitations so signing him could take a bit more negotiation. If he can be signed to a reasonable contract, however, then the Oilers should seriously consider bringing him into the fold. Should he be able to replicate the type of chemistry he had with Mozyakin and Zaripov with a player like Leon Draisaitl then he would instantly become a very valuable piece of the Oilers puzzle.
Antti Suomela (C)
With 60 points in 59 Liiga games, Antti Suomela led Finland's top professional league in scoring during the 2017-18 season. The 24-year-old centre is deservedly drawing plenty of NHL attention and would be a solid addition to any team's prospect pool.
Suomela is regarded as a reliable 200-foot player who makes the best of his chances. The Espoo native has the reputation of being solid defensively and has seen his offense take off in the last couple years. The 6-foot pivot has quick feet which allow him to create separation from the opposition and generate scoring chances. He is a smart player who uses his speed and stick to create turnovers while only picking up 6 penalty minutes all year.
The Oilers should be particularly interested in bringing Suomela over as their prospect pool is void of offensive centremen. The team's AHL affiliate in Bakersfield has been sorely lacking a true number one centre for years and Suomela could immediately fill that role. The Finnish forward's presence in the Condors' lineup could also help elevate the games of rookie pros like Kailer Yamamoto and Tyler Benson next season.
https://twitter.com/A_Kalnins/status/993200966676688896
Albert Yarullin (D)
Already a solid defender in his own end, rearguard Albert Yarullin is coming off the most offensively productive season of his KHL career. The 25-year-old defenseman consistently plays a well-rounded game, highlighted by an impressive hockey IQ and strong leadership qualities.
Yarullin has all the tools to become a reliable every day NHL defender and, being a coveted right-hand shot, he could soon find himself in high demand if his offense continues to develop.
Adding Yarullin to the fold would allow the Oilers the flexibility to package a young defenseman like Matt Benning in a deal to upgrade the roster elsewhere. Yarullin already has 263 games of pro experience and could step right into Benning's spot in the lineup. The two rearguards are actually quite comparable as both like to throw big hits when the opportunity presents itself and have brewing offensive skills.
Packaging Benning in a deal to bring in an upgrade elsewhere and then signing Yarullin to essentially replace him would be solid asset management on the Oilers' part.