While the Edmonton Oilers have suffered several frustrating losses through the first half of the 2022-23 season, Monday's 6-3 drubbing by the Los Angeles Kings had to be one of the most painful. In what was a huge game against a division opponent, the Oilers seemed disinterested throughout much of the contest.
---
---
The loss sparked more talk among Oilers fans that general manager Ken Holland needs to make a trade and now. They aren't wrong since the team clearly lacks a Stanley Cup-caliber blue line, while their bottom-six forward group could also use some improvement. With that said, is it possible that there is more to the team's struggles than a lack of depth?
Related: Panthers' Gudas a Potential Suitor for Oilers' Back End
---
Latest News & Highlights
---
Keep in mind this is a team that a season ago advanced to the Western Conference Final with a similar lineup. Sure, having Evander Kane out has hurt in a big way, but the Oilers weren't tearing it up before his injury with a mediocre 8-6-0 record. More recently, there have been several troubling signs that something is amiss in the locker room.
Lack of Response to McDavid Hit
In the Dec. 27 game against provincial rival Calgary Flames, Flames defender MacKenzie Weegar appeared to clip Connor McDavid with a knee. While most agreed it was incidental, it was still a massive hit on the league's best player, one that could have knocked him out for some time.
Thankfully, McDavid was ok, but Oilers fans and the media were quick to note the major issue with the play: not one teammate stood up to Weegar. In today's NHL, it is almost routine that a fight will break out immediately after any big hit, clean or dirty. That wasn't the case here, as no Oiler player even approached Weegar, let alone dropped the gloves with him.
Of course, Kane, one of the Oilers' toughest customers, continues to be sidelined, but that isn't an excuse. We have seen tons of players quick to defend their teammates, whether they play a physical game or not. The bottom line is it's a bad sign if players are not stepping up to defend their teammates, especially when that player happens to be the best in the world.
Ethan Bear Suggests Oilers Don't Prepare Like Hurricanes
After a frustrating 2020-21 season with the Oilers for Ethan Bear, Holland offered him a change of scenery by sending him to the Carolina Hurricanes in exchange for Warren Foegele. The trade seemed to revive the now 25-year-old, as he was featured in the Canes' top four through a good chunk of the 2021-22 campaign.
Unfortunately, he contracted COVID-19 that season and was not the same player after he returned. As a result, he spent the Hurricanes' entire playoff run watching from the press box and started the 2022-23 season doing the same. Eventually, he was moved to the Vancouver Canucks, though he still learned a ton during his time with one of the league's most competitive teams.
In a recent post-game interview, many were quick to notice what Bear had to say about his time with the Hurricanes versus the Oilers. Granted, the team has changed some since Bear left, but the core is still intact, making his comments somewhat worrisome.
"No, it's not really daunting because I know what Carolina does so well," Bear said when asked about being near the bottom of the league standings this season as opposed to playing for a Stanley Cup contender a year ago. "It's just something that they're working on every single day and every single practice, and it's their attention to details. If I look from Edmonton and compare them to Carolina, just the way they prepare themselves. It's a night and day difference."
Some might argue that Bear is salty over the way things ended with the Oilers organization, but it might also point to a deeper problem as to why the team has failed to establish itself as one of the league's best despite having two of the world's best players.
Oilers Media Member Hints at Issue
As mentioned, several members of the media were quick to call out the team for their response, or lack thereof, after the Weegar hit. One, in particular, was TSN 1260's Jason Gregor, a well-respected Oilers reporter who can always be counted on for good, honest insight. It's safe to say that the lack of response is still on Gregor's mind; he was quick to point out that the Kings responded to an Oilers hit they didn't like in the second period.
Now, I don't want to put words in Gregor's mouth, but he went out of his way to suggest that the Kings looked like a unified team after sticking up for one another after he called out the Oilers for not doing the same just weeks ago. That seems to be a shot at the locker room. If that is indeed the case, this is concerning, given that he has been doing his job for a long time and has plenty of valuable insight about the team.
Oilers Issues Start from the Top
It should be made clear that I am not convinced this is a leadership problem. While there were concerns regarding McDavid's age when he was named captain at 19, those are now gone, and there haven't been any suggestions that he is anything but a good leader. On top of that, none of us are privy to what goes on in the locker room, so until a former or current player suggests otherwise, I won't question that.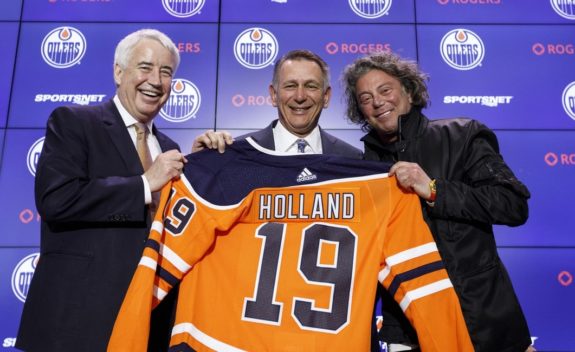 What this might all boil down to is an overall culture problem. We have heard plenty of rumours surrounding the state of the locker room in Edmonton, dating all the way back to the early days of Taylor Hall's career. Perhaps, instead, it's time that some of the higher-ups to answer some questions, as these types of issues have been going on for far too long.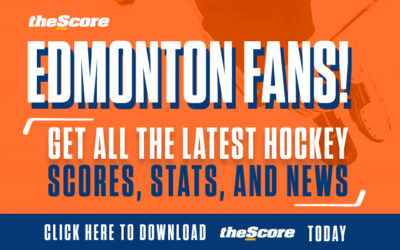 Simply put, the Oilers should be much better than they are, but for some reason, they often disappoint. Their lack of consistency is nothing new; it's been going on for years, yet no one seems to have an answer for it. At some point, we must start questioning those who are in charge of leading the ship. Of course, there is still time to turn things around this season, which would likely erase a lot – if not all – of the concerns. However, if they miss, it will be time to seriously re-evaluate the state of the club, and not necessarily in terms of player personnel.
---
---