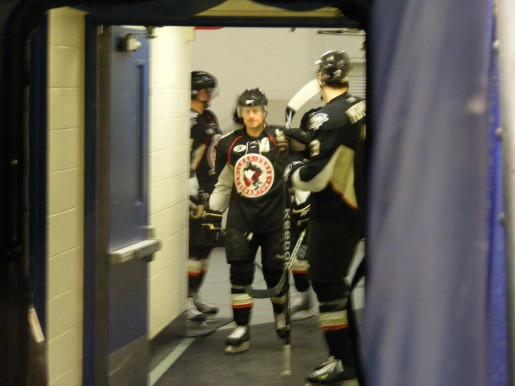 Welcome to the fifth installment in 'Penguins Blueprint', an in-depth series on the makeup of the Pittsburgh Penguins organization.  Links to earlier parts in the series can be found below.
With the Pittsburgh Penguins 5-2 win over Atlanta last Sunday they increased their point total on the season to 106.
In the history of the franchise, only the 1992-93 juggernaut finished with more – quite a feat when reminiscing on Marc-Andre Fleury's dreadful 1-6 start to the season.  Or taking into account Sidney Crosby, Evgeni Malkin, and Jordan Staal played just six periods together this year.  Or realizing close to 350 man-games were lost due to injury.  In fact, on February 25 the Penguins had $28.5m in salaries on Injured Reserve.
Credit is certainly due to Dan Bylsma and his coaching staff for finding ways to grind out wins.  It also says a lot about the depth of the organization that players could be summoned from the minors by the busload and fill in so admirably.
What's even more impressive is despite the frequent call-ups, the Penguins' American Hockey League affiliate across the state still established franchise records for wins (58) and points (117) in a season.  As the top seed in the Calder Cup playoffs, the Wilkes-Barre/Scranton Penguins have found a way to defy the traditional minor-league paradox.
"We know what our role is," says Wilkes-Barre CEO Jeff Barrett.  "Our role here is to develop players and prepare players for the Pittsburgh Penguins.  We want to win here and put the best product we can on the ice, but we also know and our fans know that our objective is for these young kids to develop both physically and mentally to play in the NHL."
The AHL Penguins play their games at the Mohegan Sun Arena at Casey Plaza, but much of the development takes place at the Coal Street Ice Rink on the outskirts of town.  Barrett and his staff spent five years working with city officials to develop a financially-responsible plan to renovate the old rink into a spacious practice facility for the Penguins.
"Jeff Barrett has done an outstanding job down there from a business standpoint from the day we got down there [in 1999]," Wilkes-Barre General Manager Jason Botterill says.  "The fact that he worked for years and years and now we have a brand-new practice facility down there – that's probably better than a lot of National Hockey League practice facilities – is great for the development of our young players."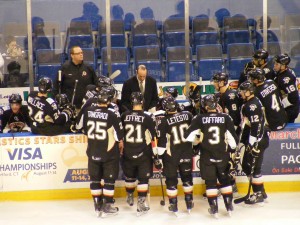 In addition to the 7,000 square feet of locker room space, players have access to an environment built specifically with their hockey future in mind.
Strength and conditioning equipment and coaches; medical trainers and facilities; video equipment for players to sit down with coaches and watch their shifts from the night before; the Coal Street ice surface is even maintained at the same density and thickness as the Mohegan Sun to simulate game conditions.
"It's almost like a learning lab here for these kids to constantly get better," Barrett says. "A lot of times in the minor leagues, because you're in smaller buildings or old ice rinks, a guy comes to the practice rink and he's not overly excited about being at the practice rink and he goes home. Our guys get here early and they stay late. It's just a really good situation for our players and our coaches to be able to get the practice time these guys need and give them the tools they need to get better quicker."
Facilitating growth and development is paramount for an NHL team like the Pittsburgh Penguins that spends to the salary cap ceiling each year.  The Penguins have $51.1m tied up in eleven of their players for next season.  How much (or if) the salary cap will rise next year is still an unknown, but those commitments leave the team with just $8.3m under this year's cap of $59.4m to fill out the lineup.
"Every kid we can develop successfully [in Wilkes-Barre] gives them more flexibility under the salary cap in Pittsburgh to sign a Sidney Crosby or Evgeni Malkin or Marc-Andre Fleury – the guys who are going to cost a lot more money than a first or second-year rookie coming up into the National Hockey League," Barrett explains.
"Jason and [Pittsburgh GM] Ray Shero's philosophy is also if we sign a free agent, he's going to go into training camp hoping he's going to make the Pittsburgh Penguins.  We don't want a guy who's just going to be happy playing here and is never going to play in the NHL."
Jason Botterill says finding free agent veterans like Ryan Craig and Brett Sterling to supplement the Penguins' prospect pool is a vital part of the equation:
"We've always been a team that's tried to bring in good character people down in Wilkes-Barre, understanding that we want our young players to play down there, but we also want them to be in a competitive situation where they're used to battling for ice time.

When they get up into the National Hockey League, they're going to be battling for ice time. It's not as if [Penguins coach] Dan Bylsma is going to just hand them a spot as the second line left wing.

They have to go through the process of competing for ice time to be on that team and competing for ice time on special teams. I think the fact that we have some veteran players down there to create a competitive situation is good for our young players.

They also know that as far as a call-up to the NHL, we've never been an organization to keep bringing up the same player. It's not like we say 'well this is our 1st round pick so we're bringing him up', especially when you look at the last few years.

Mark Letestu, Dustin Jeffrey, Eric Tangradi, Tim Wallace, Nick Johnson, Brett Sterling…it was all these different players and it was whoever was playing best at the time. That's just been our motto from Day 1."
Motivating players to earn a call-up is one thing, but Botterill also points to the coaching staff communication when a player is sent back the other way as another important dynamic.
He says that Bylsma, Wilkes-Barre coach John Hynes, and Tom Fitzgerald (who oversees prospect development) maintain a running dialogue about players on the cusp like Jeffrey, Tangradi, Sterling and more.  When a player is demoted back to the AHL, they want him to always know exactly what he needs to work on to earn that next call-up.
While attention is typically focused on the players, Barrett has been impressed with the organization's track record with coaches as well.
"The coaching success we've had here from Michel Therrien to Todd Richards to Dan Bylsma is tremendous," Barrett says referring to three Wilkes-Barre coaches who moved on to NHL head coaching positions.
"We've had as much success developing coaches down here as we've had developing players. I think that's a key component. Ray and Jason have done a terrific job of hiring the right people and putting them in place and our goal is to give the front office people the same tools to succeed as we do the players."
In his first season and as the youngest coach in the AHL, Hynes was able to accomplish something his predecessors could not.  The 36-year-old was recently named winner of the Louis A.R. Pieri Memorial Award as the league's outstanding coach.  Amidst injuries and a never-ending stream of call-ups, Hynes earned the award by guiding the Penguins to their ninth consecutive playoff appearance (tied for longest active streak in the AHL).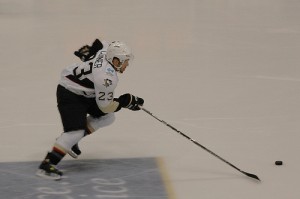 As both NHL parents faceoff in Game 2 of an Eastern Conference quarterfinals matchup tonight in Pittsburgh, Wilkes-Barre and the Norfolk Admirals will be battling each other 300 miles across the state.
For Hynes and the Penguins, they'll need to continue to find ways to win without top scorers like Eric Tangradi, Dustin Jeffrey, Nick Johnson and Chris Conner who will remain on the NHL roster for the rest of the year.
Tonight's game also represents the first step in a beaten path that always seems to go through Hershey, PA.  In four of the past five seasons Wilkes-Barre and the Hershey Bears (the Washington Capitals' AHL affiliate) have met in the Calder Cup playoffs and developed one of the fiercest rivalries in minor-league hockey.
In those five seasons Hershey has three Calder Cups to their name.  Wilkes-Barre has none.
"I want to win a championship," Barrett says.  "We've been to the 'dance' three times and each time we haven't finished it off."
Winning a Stanley Cup at the NHL level is obviously the ultimate goal for GM Botterill, but he also recognizes the value of playoff success at the AHL level.
"When we bring in a college free agent or an NHL veteran such as a Sterling or a Craig, we're not selling them on the idea of winning a Calder Cup," he says. "We're bringing them in to help us and give us depth for the National Hockey League and who knows what may happen.  But we definitely understand the importance of a playoff run down in Wilkes-Barre and getting that experience for our players.  If we got to a point to win a Calder Cup down there, to feel that winning and learn what it takes to win, it'd be outstanding for their development."
*Wilkes-Barre/Scranton and Norfolk faceoff in Game 1 of the East Division Semifinals tonight at 7:05pm*
_________________
Other parts in the 'Penguins Blueprint' series:
The Botterill Factor – A behind-the-scenes look at Penguins Assistant General Manager Jason Botterill leading up to the trade deadline.
Commitment to the Core – A look at how the Penguins have dedicated the future of the franchise to a core of talented, young players.
Hossa to Hamhuis: The Evolution of Ray Shero – The important lessons learned by Shero and his staff from the Marian Hossa contract negotiations.
Stocking the Shelves for Free – The Penguins have given promising opportunities to three undrafted college players in recent years.  Merrimack College star Stephane Da Costa could be next in line.
Wilkes-Barre Building a Winning Tradition – Detailing the role of the American Hockey League franchise in a successful NHL organization.
_________________
Mike Colligan is the Pittsburgh Penguins correspondent at TheHockeyWriters.com.  You can email him at MJColligan@gmail.com or follow his updates on Twitter: @MikeColligan