The NHL offseason had been in a lull since free agency died down in early July. But the drought of big moves broke today after the Pittsburgh Penguins acquired Erik Karlsson from the San Jose Sharks in a blockbuster three-team deal that included the Montreal Canadiens. Here are the full details of the trade:
There are plenty of moving parts in this transaction, so let's break it down and grade each side, starting with the Penguins finally getting Karlsson after a weeks-long pursuit of him this offseason. 
Penguins Add Elite Talent in Karlsson
Penguins receive Karlsson, 2026 SJS third-round pick, Dillon Hamaliuk, and Rem Pitlick.
President of hockey operations and general manager Kyle Dubas' first offseason in the position with the Penguins has been quite the doozy. He made multiple additions in free agency to improve the team's depth up front, acquired Reilly Smith in a trade with the Vegas Golden Knights, and now added the league's best offensive defenseman.

Karlsson is coming off the best season of his career, finishing with 25 goals and 101 points in 82 games, earning him the Norris Trophy as the league's best defenseman. There's no doubt he's still the league's best offensive blueliner, as he's a strong play driver from the back end, led by his play elite play in transition. Once in the offensive zone, he's one of the best creators of offense in the league. 
The issue with Karlsson is his defensive game, which was non-existent this past season. For as much as he creates, he will give up quite a bit the other way. One would have to think someone like Marcus Pettersson or newcomer Ryan Graves, who are sound defensively, will mesh with him to provide a bit of a defensive presence. But the good news is that the bar to clear for his defensive game is so low that he can only go up:
To make room for Karlsson financially, the Penguins sent Jeff Petry back to the Canadiens, along with Casey DeSmith, while Mikael Granlund and Jan Rutta ended up in San Jose with the Sharks. Dubas didn't give up any of the team's top prospects like Owen Pickering or Brayden Yager. And he cleared some deadweight by moving Granlund and his $5 million cap hit. 
Sure, Karlsson has his flaws defensively, but he's a significant upgrade on the back end for the Penguins. Dubas also opened up cap space (yes, you read that correctly) by trading Granlund, Petry, DeSmith and Rutta. That's quite impressive, considering Karlsson's cap hit, even with salary retention. As the kids say on social media, Dubas cooked. 
Penguins Grade: A+
Sharks Banking on Flipping Return for Karlsson
Sharks receive Mikael Granlund, Mike Hoffman, Jan Rutta, and a 2024 first-round pick.
The Sharks probably wanted more futures in their return for Karlsson. But just because they only got a 2024 first-round pick doesn't mean there won't be more futures to come from this trade down the road. Granlund has two years left on his deal, but if he bounces back, he could be a valuable trade chip at the 2024 trade deadline. 
Though Granlund's game fell off a cliff with the Penguins, he is still a very good passer. With a shooter like Mike Hoffman, who comes to San Jose from the Canadiens, it could help boost each player's value moving forward. Granlund's impacts don't need to improve significantly, but if his counting totals take a jump, that benefits the Sharks.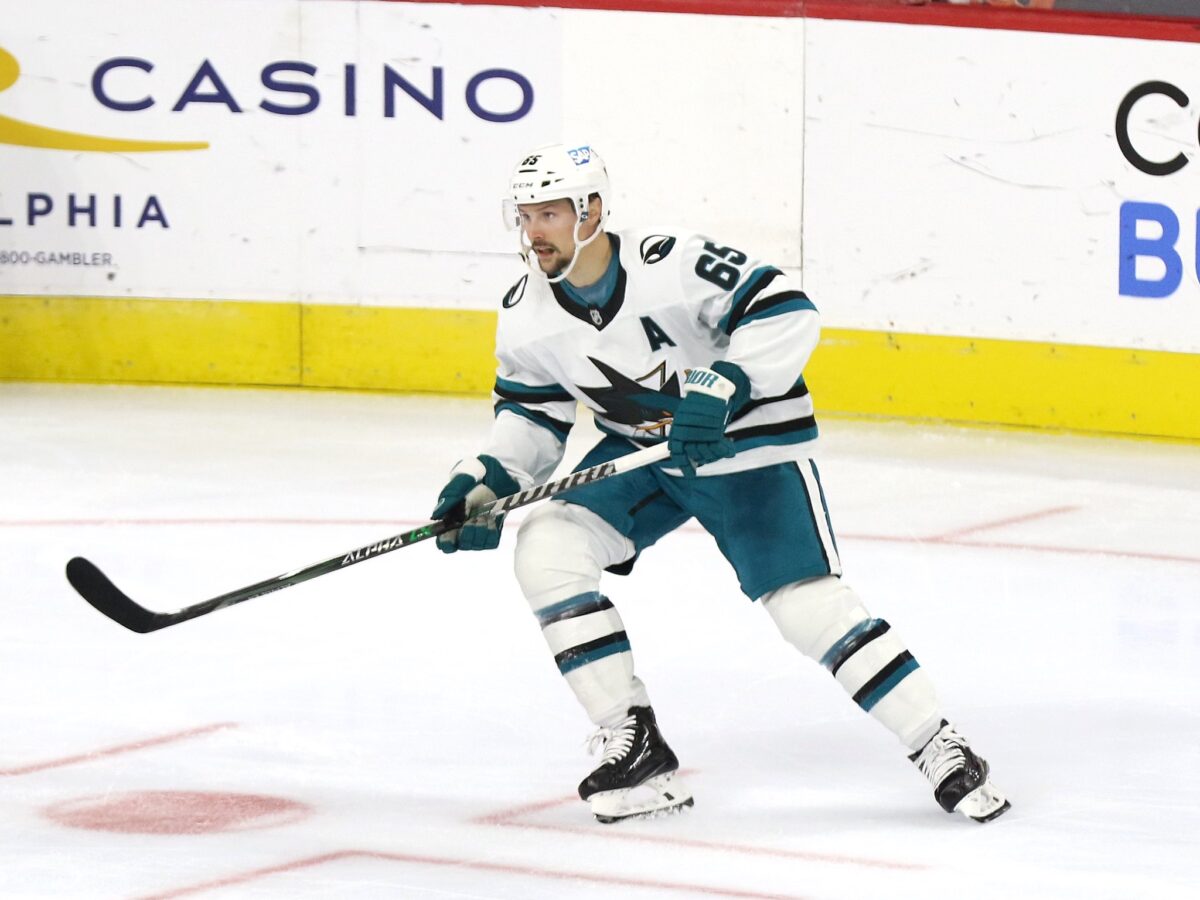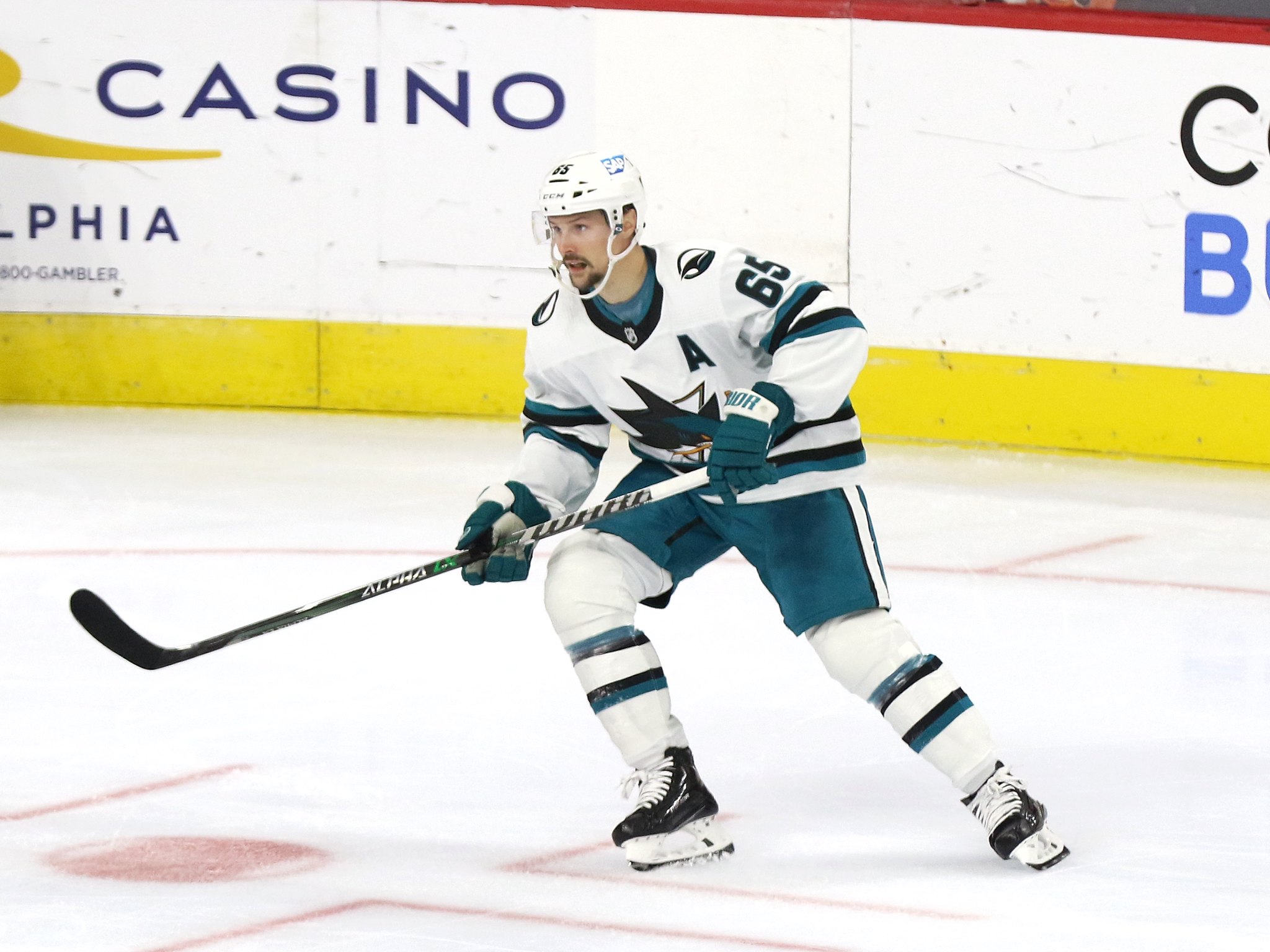 The same applies to Hoffman too. He has one year left on his contract at a cap hit of $4.5 million, and since the Sharks are unlikely to be competitive in 2023-24, he could be a trade chip at the deadline. He's not the player he used to be, but he's still an effective shooter. He just needs someone to get him the puck. Perhaps that's Granlund, or maybe it's Logan Couture or Tomas Hertl. But if he can score goals this season, that only increases his value. 
Also coming to San Jose from Pittsburgh is Rutta, who has two years left on his deal at a cap hit of $2.75 million. He's been a reliable third-pair defender for most of his career and even played up the lineup a bit during the Tampa Bay Lightning's Cup runs. He could net the Sharks something at the 2024 or 2025 trade deadlines, but for the immediate future, he provides a stabilizing presence defensively.
Related: Metropolitan Division Only Got Better in 2023 Offseason
---
Latest News & Highlight
---
Sharks GM Mike Grier made out OK in a tough spot with limited destinations for Karlsson. They get the additional first in 2024, but Granlund, Rutta and Hoffman could all bring them back more futures in trades down the road. Add in that they only retained $1.5 million of Karlsson's $11.5 million cap hit, and now the Sharks' long-term cap outlook looks how it should for a rebuilding team. That may be the most important part of this trade and helps raise the Sharks' grade.
Sharks Grade: B
Canadiens Upgrade 2023-24 Roster
Canadiens receive Petry, Casey DeSmith, Nathan Legare, and a 2025 PIT second-round pick.
Nearly a year after getting dealt to Pittsburgh from Montreal, Petry is back in Montreal with the Canadiens. He did show signs of decline this past season, but he's still a solid top-four defenseman. He'll provide the Canadiens with insurance until some of their top prospects, like David Reinbacher, are ready for the NHL. 
Petry has two years left on his deal at a cap hit of $4,687,500 since the Penguins retained 25 percent on the remainder of his contract. The Canadiens might not trade him at the 2024 deadline, but one has to think he could be a trade chip for them once they believe some of their prospects are ready for NHL duty.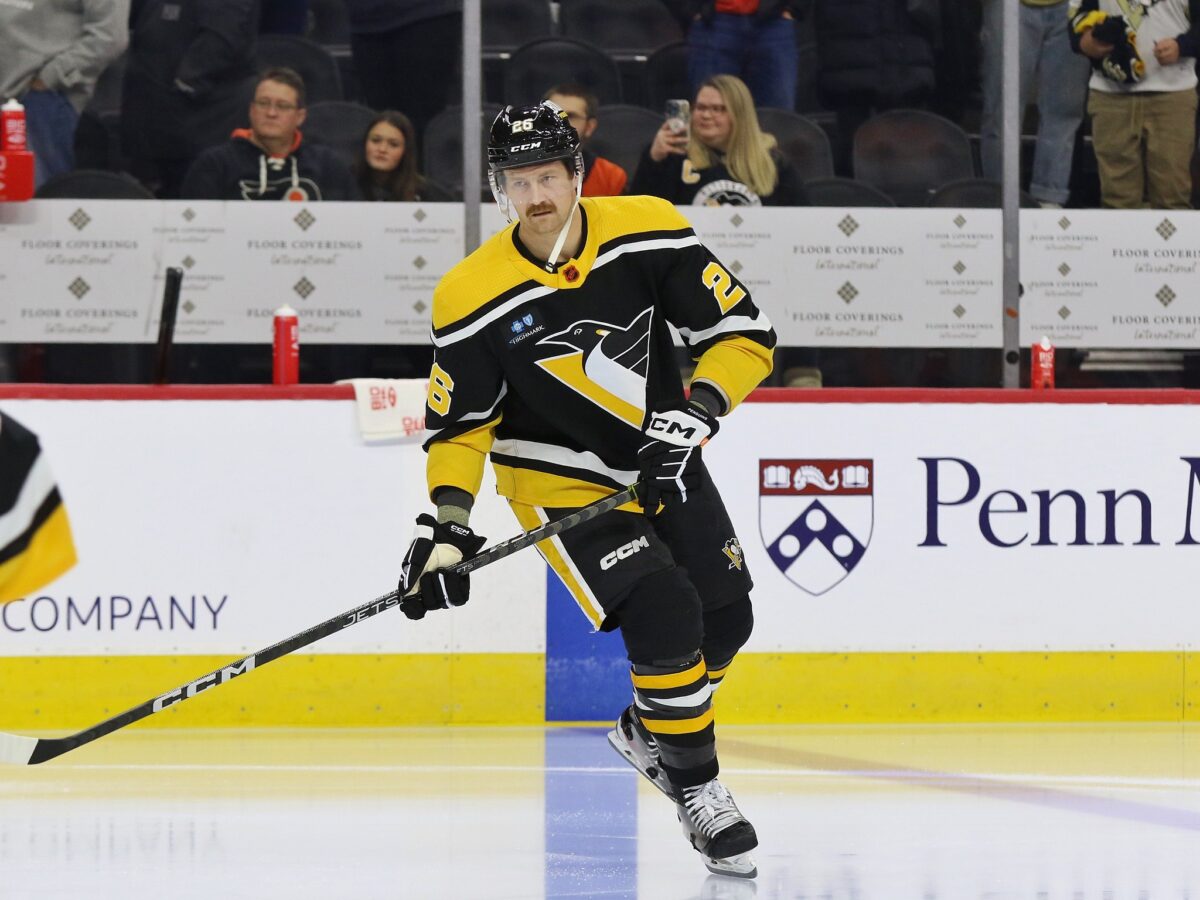 The underrated part of this deal for the Canadiens is getting DeSmith, who's been a solid 1B goaltender for quite some time. He finished with a .905 save percentage this past season and has a .912 SV% for his career. Between Jake Allen, Sam Montembault and DeSmith, the Canadiens have three goaltenders who could contribute meaningful minutes. 
DeSmith is entering the final year of his deal and has a cap hit of $1.8 million. If he performs well for the Canadiens, he could become trade fodder for a contender looking to shore up their goaltending depth at the 2024 trade deadline. But it also helps improve the Canadiens' roster for the immediate future and should help them be more competitive this coming season. 
Canadiens Grade: B+