Since entering the National Hockey League almost 60 years ago, the Pittsburgh Penguins, perhaps more than any other franchise, have been defined on a pendulum swing, from being one of the worst teams in the league for much of their early existence to entering the last decade of the 21st Century as back-to-back champions. The 2000s began in a similar fashion, as a near-bankrupt Penguins franchise was saved from insolvency by Mario Lemieux. The Hockey Gods smiled upon the Steel City when they were gifted the first-overall pick in 2005, which they used to select Sidney Crosby, arguably the best player ever to wear a Penguins' sweater.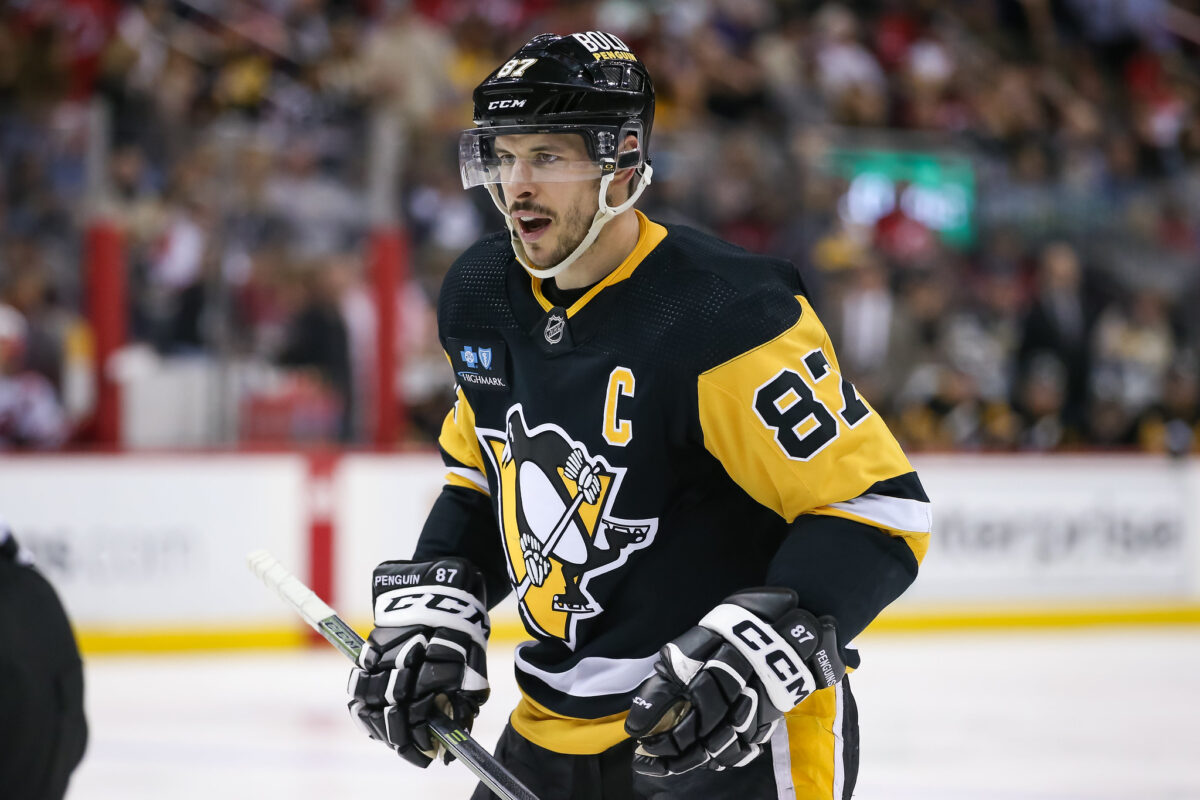 Along with Crosby, forward Evgeni Malkin and defenceman Kris Letang arrived and turned the Penguins into a dynasty. They won the Stanley Cup three times (2009, 2016, 2017) and each player has won a host of individual awards, cementing their own legacies as well as that of the team. Before this season, the Penguins held the longest active playoff streak in major North American sport. After Wednesday night's contest between the New York Islanders and the Montréal Canadiens, the 4-2 Isles victory solidified what everybody in Pittsburgh feared — the Penguins will miss the postseason for the first time in 16 years. As a result, the Penguins will have to look inward and really reckon with where the team stands on every level.
Mike Sullivan On Hot Seat
Penguins' head coach Mike Sullivan has consistently been one of the best coaches in the NHL since his hiring on Dec. 12, 2015. That same season, he led the Penguins to a Stanley Cup victory over the San Jose Sharks, becoming only the sixth head coach in league history to win the Stanley Cup after being hired mid-season. He and the Penguins repeated as champions the following season, and Sullivan became the first head coach in franchise history to win back-to-back titles. Although he's never won the Jack Adams Award as coach of the year, his name has regularly appeared on the list of finalists. He set the franchise record for wins by a head coach and was rewarded with a three-year contract extension.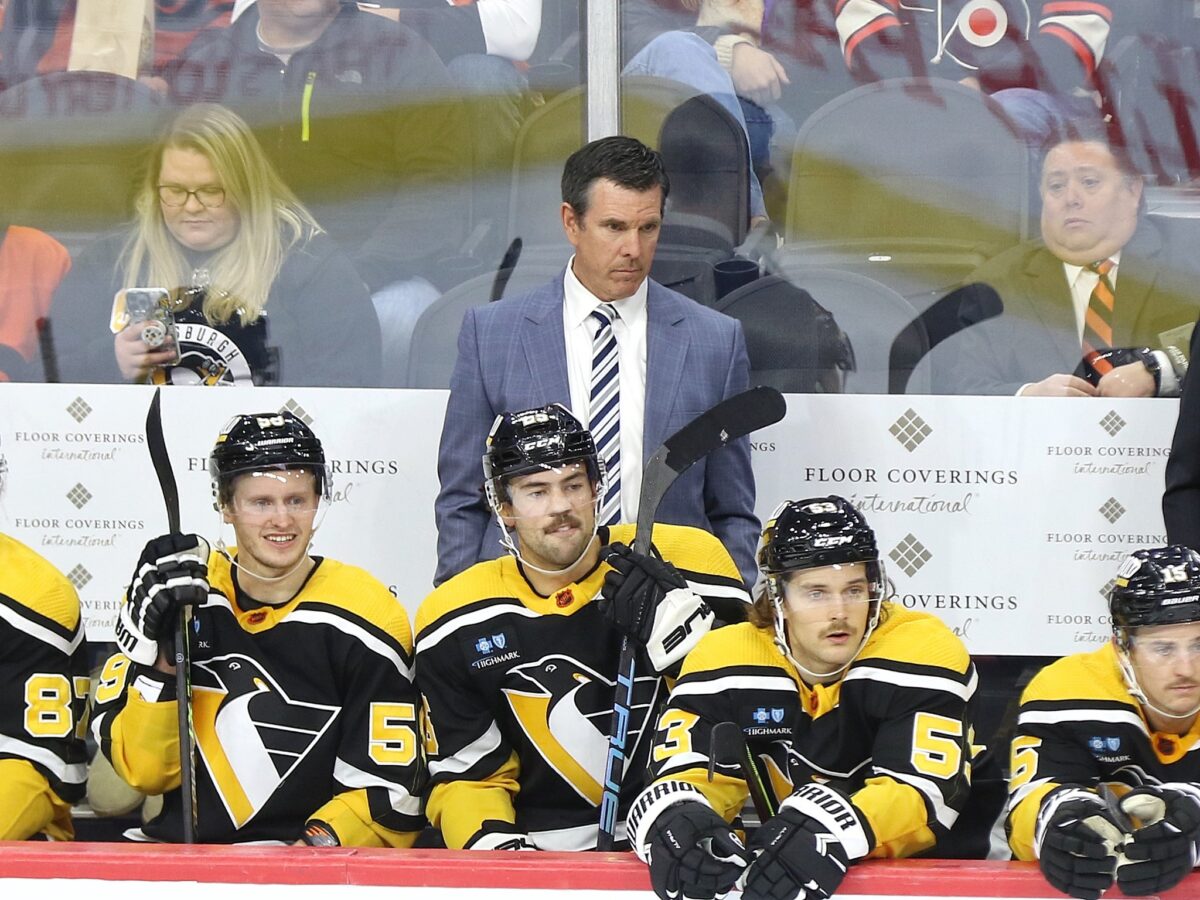 Despite the avalanche of successes under Sullivan, he can also take some of the blame for the Penguins' failure to qualify for the playoffs. He placed a misguided amount of trust on many of the teams aging and ultimately underperforming veterans. He gave 38-year-old Jeff Carter seemingly infinite chances, despite his demonstrated inability to perform in high pressure situations; Carter has not played well at even strength and his defensive zone play has resulted in key losses to which one can easily point and label as missed opportunities. Gaffes caused them to lose to both the Islanders and the New York Rangers in crucial games in March.
Related: Penguins Prepared to Make Dubas Big Offer This Summer [Report]
---
Latest News & Highlights
---
Sullivan's reliance on underperforming veterans was a detriment to the Pens' success this season, and it came at the cost of the youthful talent trying to earn their spots with the big club. Sullivan's attitude toward his players could almost be described as a "boys club" mentality, which made it nigh-impossible for younger players to break into the team's inner circle. Of the players called up from the American Hockey League (AHL), Alex Nylander lasted the longest, but even he only appeared in six games. Other top prospects like Sam Poulin, Jonathan Gruden, and Fillip Hållander, only reached two or three games before quickly being sent down again.
Penguins' Players Fighting Through Personal Struggles
It's not a secret that some of the Penguins' players have dealt with adversity this season, and much has already been said about the team's issues at various points. The goaltending was a problem from the start, as Tristan Jarry and Casey DeSmith both missed time with injuries and both struggled when they did play. Jarry recently publicized that he had been playing through multiple injuries, in addition to the fact he had been on injured reserve twice and only played 46 games.
"I was playing with a lot of injuries, playing through a lot. So, it was tough. It's tough to get practices and tough to tough to get consistent gameplay. And it was just a tough season altogether for me."

Penguins' goaltender Tristan Jarry addresses media after the Penguins' 3-2 OT loss to the Columbus Blue Jackets in their final game of 2022-23.
As the curtain fell on their season, it also emerged that one of their stars, and one of their most respected leaders, Kris Letang, had been dealing with a lot. The star defenceman managed a comparatively stellar season in the stats column, even as he suffered a second stroke and lost his father, Claude. He averaged nearly 25 minutes per game, and put up 41 points in 64 games while dealing with some of the most difficult personal issues anyone can encounter. As a result, Letang has said he intends to step away and take a break, which, while both well-deserved and an extremely commendable decision, means a great player and one of the greatest leaders in team history will be away for a while.
Management Already Dismissed
As the disappointment of missing out on the postseason set in, ownership set about attempting to flip the script immediately. General manager Ron Hextall and President of Hockey Operations Brian Burke were both relieved of their duties yesterday. Hextall's tenure was one defined by early playoff exits and questionable roster decisions, and the deals he made at this season's deadline only put in underwhelming performances. Mikael Granlund, acquired from the Minnesota Wild, only managed one goal and four assists in 21 games post-deadline. Nick Bonino, the hero of the 2016-17 playoffs who came back in a trade with the San Jose Sharks, suffered an injury only three games into his return that kept him out the remainder of the season.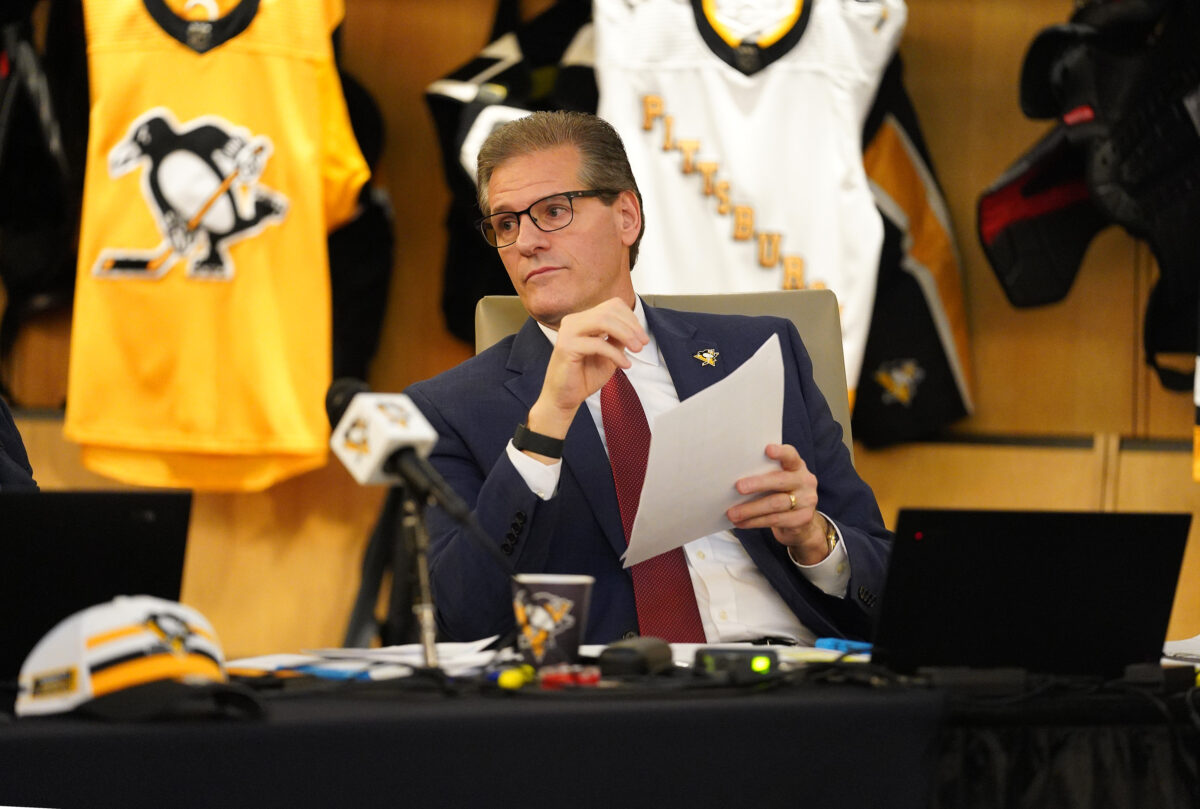 The Penguins are now a team in transition for the first time in nearly two decades. Under new management ever since they were purchased by Fenway Sports Group, their performance this season indicates that transition extends all the way down to the six players on the ice at any given time. The fact remains, the Penguins have missed the playoffs and things are changing. Success can come once again, but it will require a reckoning on scale that hasn't been seen in years.
---
---