With Monday's reveal of the NHL Draft Lottery results, we finally learned that Chicago would likely be the landing place for Connor Bedard in June's entry draft. Of course, we also learned that by the Chicago Blackhawks winning the lottery, the Anaheim Ducks would find themselves getting the second pick after a generational talent for the second time in 18 years. Joining them to round out the first three picks will be the Columbus Blue Jackets.
After Bedard, Anaheim likely gets Adam Fantilli, a great catch himself, and Columbus probably gets someone like Leo Carlsson or Will Smith, two other fine prospects from this year's deep talent pool. While all that is good news for some of the NHL's worst teams, where does it leave a team like the Pittsburgh Penguins?
The Penguins, of course, missed the playoffs for the first time in 17 seasons and hope for a bounce back in 2023-24. As this offseason starts, they have a lot of work to do, including finding a new general manager (GM) and deciding what to do with the players they have entering free agency. The draft could help bring about positive change for the team, and even though they hold pick 14, in the middle of the first round, they have plenty of options when it comes to prospects to select.
The Penguins Could Use a Young Forward
Even after the initial heavy hitters come off the board, there are still plenty of talented forwards who could go in picks 10-15. Depending on where you look, you'll see some mock drafts pointing to players like Samuel Honzek, Nate Danielson, or Brayden Yager going to the Penguins. Honzek would make a fine addition to the forward corps with his 6-foot-4 frame.
With a solid scoring touch – 23 goals in 43 games last season – and a willingness to go into high-traffic areas, Honzek could help a Penguins team that still has centers Sidney Crosby and Evgeni Malkin, but also could lose Jason Zucker's 27 goals to free agency.
Related: Top 5 NHL-Ready Prospects Available in the 2023 NHL Entry Draft
---
Latest News & Highlights
---
Danielson is 6-foot-1, brings a solid two-way game, and is a center who might be found at this pick. The right-hand shooting Danielson scored 33 goals in his draft year, and his speed and intelligence could benefit a Penguins team that saw a considerable drop off from its top six to bottom six forwards, especially the aging and slower Jeff Carter and Mikael Granlund. The question, however, is whether Danielson would be NHL-ready next season. He likely would need another year of development before the Penguins bring him aboard.
One player who would likely be NHL-ready is Brayden Yager. Like Danielson, Yager shoots right and put up 62 goals over the past two years in the Western Hockey League (WHL). Though he stands 6-foot-1, he will need to add some bulk to his 165 pounds, but his shot and two-way game would be welcome additions to the Penguins next season as they look for ways to gain ground on younger, faster teams like the New Jersey Devils.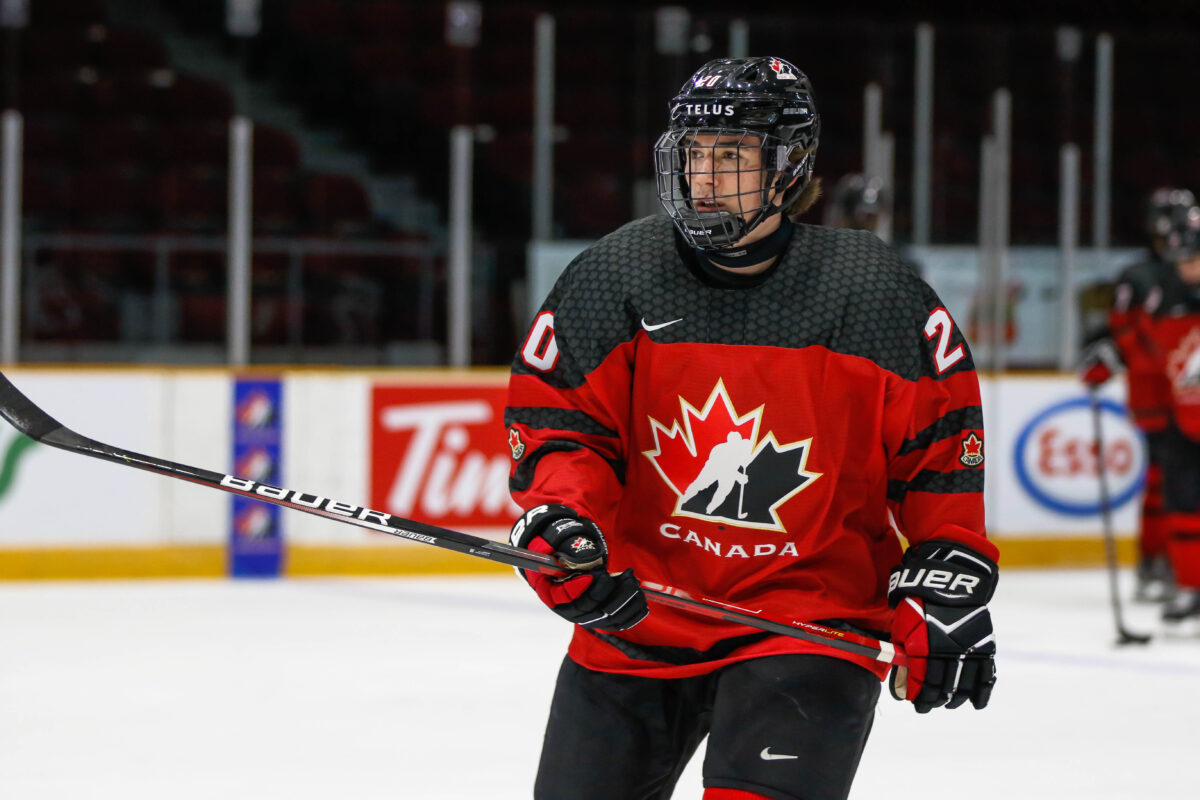 Of these three, Yager might be the best choice if the Penguins want an immediate impact from a forward taken in this draft. However, they do have other options to consider.
The Penguins Need a Spark on Defense
Equally as pressing as their need to inject some youth and speed up front is the Penguins' need for both on defense. Kris Letang is still the blue-line leader, sure, and he produced 41 points in 64 games, but he is entering next season at 36 years old and has his share of health issues to deal with. He is joined by Jeff Petry, whose 31 points were a respectable tally, but he turns 36 this December and battled his own injuries and missed 21 games this year.
In addition to them, with Brian Dumoulin and Dmitry Kulikov both being unrestricted free agents (UFAs) this summer, the Penguins might seek a defenseman with their pick. The first one that comes to mind is David Reinbacher. The 6-foot-2, right-hand shooting Austrian would make an excellent addition to Pittsburgh's unremarkable defense.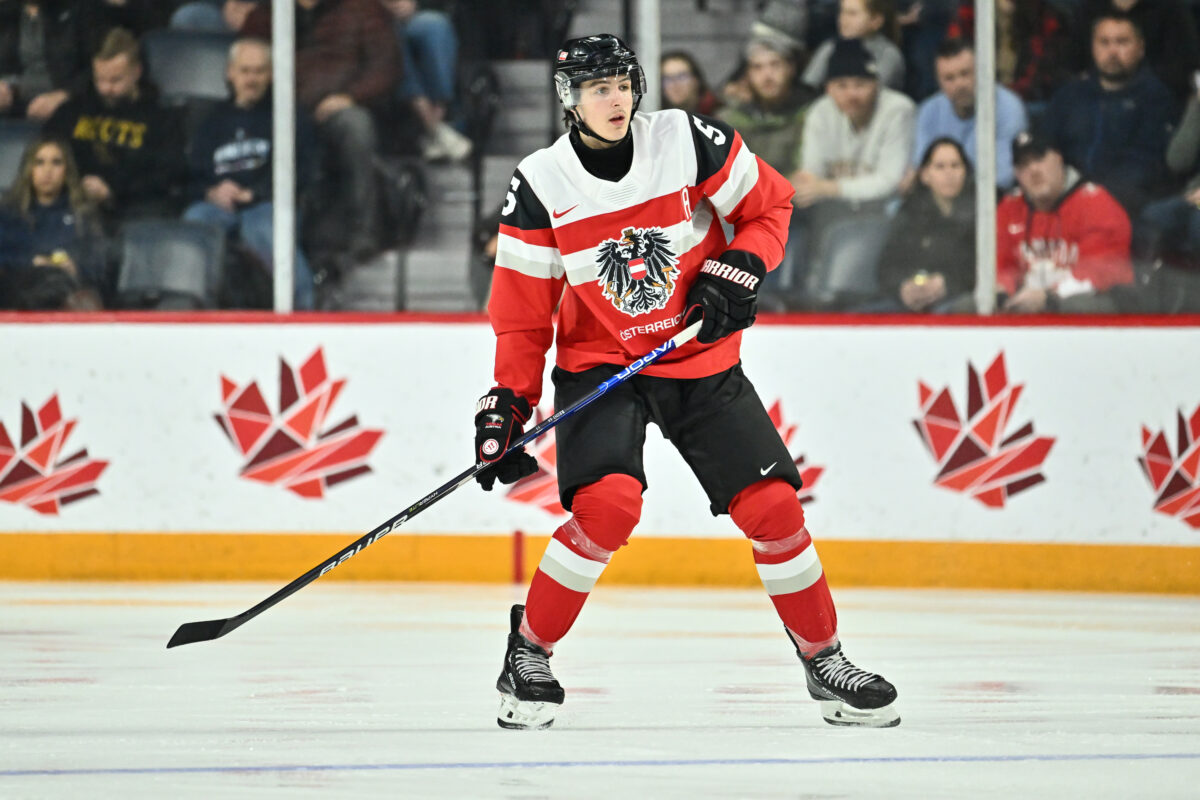 His size, smarts, and handedness might remind fans of Moritz Seider, but there is no guarantee he will have the same offensive upside. However, Reinbacher does project to be NHL-ready, and he would be welcome as a middle-six option for a defense that was starving by the end of last season.
Another defenseman prospect garnering a lot of attention is Axel Sandin Pellikka. At 5-foot-11 and 181 pounds, Sandin Pellikka might be a little on the small side, but the right-shooting Swede is an offensive dynamo, whose skating, shooting, and creativity are drawing lofty comparisons to Erik Karlsson.
His 16 goals and 36 points in 31 games in the J20 Nationell Swedish Junior League last season turned heads, but he does suffer the occasional lapse and might miss assignments in his own end. Unlike Reinbacher, Sandin Pellikka might need another year before joining the NHL.
One major issue, however, is whether either of these two will still be on the board by the time the Penguins get to pick.
The Penguins Could Trade Their Pick
Another option floated elsewhere is that the Penguins shop their pick aggressively. If a pick at 14 doesn't help in the immediate future, then they could use it to pick up an established NHL player to help them get back in the hunt. However, as we have seen with the Detroit Red Wings, trading away a first-round pick could result in years of hockey purgatory. It's unlikely Crosby, Malkin, and Letang want to close out their storied careers like that.
While it is good to have options, whoever the incoming GM is will have a tough decision to make: keep the pick and select a player who may not be NHL-ready, or shop the pick around, possibly for a current player. Both risk the Penguins missing the playoffs again, though the latter also risks future playoff contention. What do you, the fans, think they should do with the pick?
---
---