The Pittsburgh Penguins continue to try and fill out their depth as they signed defenseman Will Butcher to a one-year, two-way contract worth $775,000 at the NHL level. The 28-year-old left-shot defender from Sun Prairie, Wisconsin is coming off a stint with the Texas Stars of the American Hockey League (AHL) and will be looking for redemption as he attempts to find his way back to the NHL.
The Penguins missed the playoffs for the first time in the last 16 seasons, so adding depth as they try to make another Stanley Cup playoff push never hurts.
Click to Read all of The Hockey Writers' 2023 NHL Free Agency Coverage
Butcher was drafted in the first round of the 2013 NHL Entry Draft by the Colorado Avalanche at 123rd overall but never played a game for them. He spent the first bit of his junior career in the U.S. National Team Development Program (USNTDP) and after he was drafted went to the NCAA and played four seasons with the University of Denver, even being named captain in his final season with the program.
Related: THW's 2023 NHL Free Agency Tracker
In 123 games in the USNTDP, Butcher scored 19 goals and added 51 assists for 70 points which comes out to a 0.57 points per game average. In 158 games in the NCAA, he scored 28 goals and added 75 assists for 103 points which comes out to a 0.65 points per game average.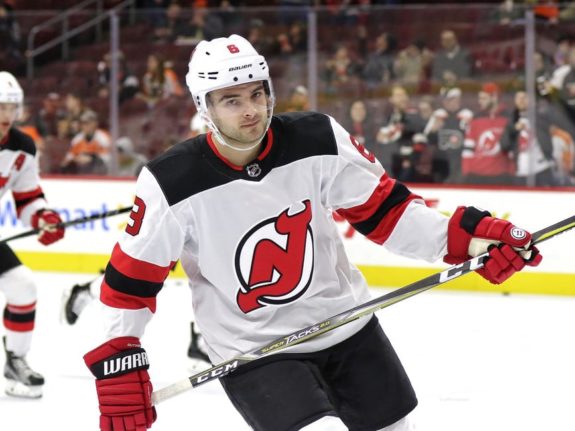 Butcher has 275 NHL games under his belt, scoring 16 goals and adding 98 assists for 114 points which comes out to a 0.41 points per game average. He has built a reputation as a solid depth defenseman who can play an increased role if he is required to do so, but in recent years his play has taken a slight decline, so he'll be looking to make a difference if and when he's recalled this season.
Last season with the Texas Stars, Butcher scored six goals and added 37 assists for 43 points through 65 games, leading his team in assists and coming seventh in points.
Butcher's Fit With The Penguins
Butcher will likely be the seventh defenseman for the Penguins in 2023-24. They went down with some injuries last season and looked a little weak when they didn't have their roster at 100 percent. Hopefully, the addition of Butcher can give them some stability in the event of an injury on the blue line.
Be sure to tune in to The Hockey Writers for up-to-the-minute coverage during the 2023 Free Agent Frenzy and more.