Around the middle of September, teams around the league gather into small groups and take part in rookie tournaments. The Senators are participating in the Prospect Challenge along with the Buffalo Sabres, New Jersey Devils and Pittsburgh Penguins which will take place in Ottawa and Buffalo.
There are plenty of familiar names that will be participating such as Ridly Greig and Zack Ostapchuk, but there are plenty of other names to keep an eye out for. The tournament will kick off on Thursday, Sept. 14, and continue until the following Monday.
The Senators' Draftees
There is a handful of Senators prospects to keep an eye on heading into the tournament. Most of these names will be familiar to a lot of fans, but there is still a lot of value in taking a look at what to expect from them and what they are bringing to the table in this series of games.
Greig is the top prospect in the Sens' system. While he isn't Calder Trophy eligible, he is still a prospect and will be fighting to earn a role on the NHL team on opening night. Skill, speed, grit and peskiness are three of the reasons so many fans are excited for Greig to blossom. He has the potential to become a great middle-six option for the club, and while where he starts the season is still up in the air, it is expected he will get a longer stint in the NHL than last season.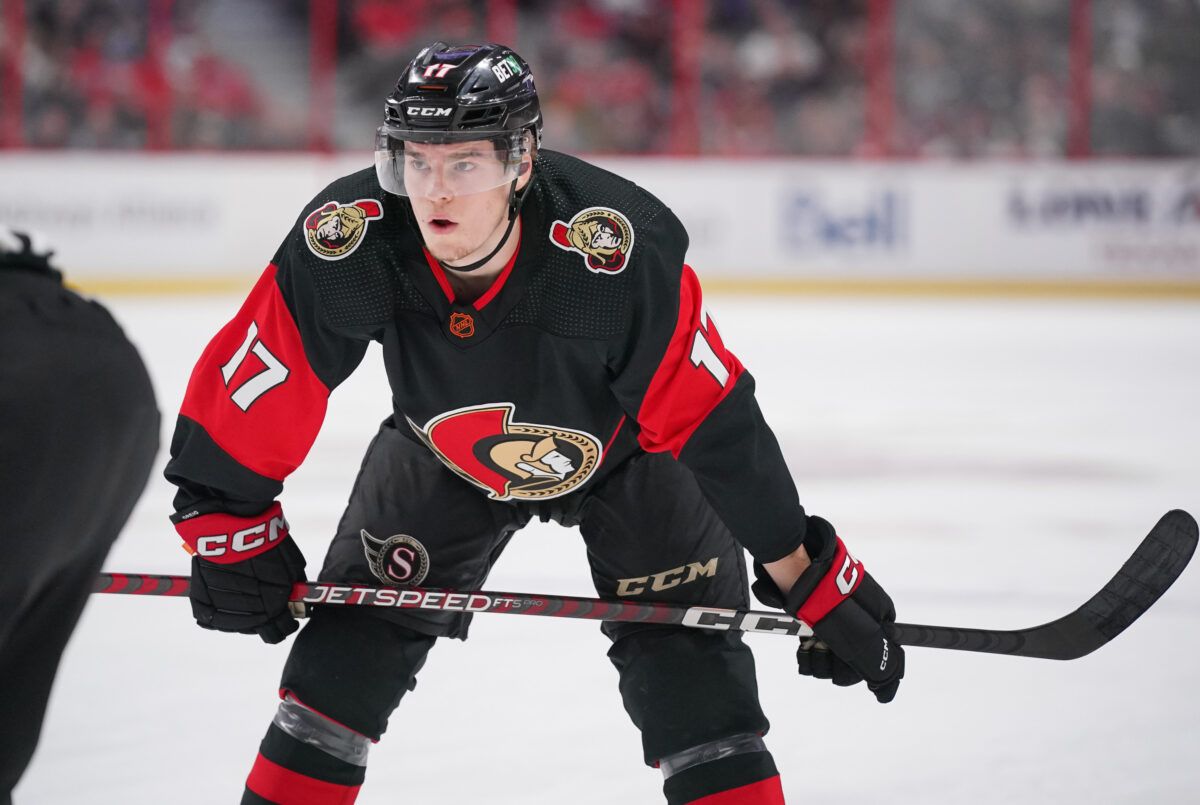 Ostapchuk is a prospect that is worth getting excited about. After great showings in the Western Hockey League (WHL) and the World Junior Championship (WJC), he is expected to push for a spot in training camp, but will likely end up on the Belleville Senators in the American Hockey League (AHL). He does a bit of everything on the ice. He is a leader, he has a great shot and his vision on the ice is excellent. There is a reason the Winnipeg ICE targeted him as a deadline acquisition this past season.
Tyler Boucher will also be attending the tournament. After only 27 games in total in 2022-23, he suffered an injury at the WJC that ended his season. Before that, he was not putting up the points many had hoped, but there is still much to be excited about with Boucher. Unfortunately, during offseason training Boucher had pulled his groin and despite being on the roster, he will not be participating in the tournament. The expectation is that he will be ready to go for training camp next week.
Related: Top 10 Senators Players to Draft in Fantasy Hockey 2023-24
Roby Jarventie is an interesting case. He has a great shot and has been doing well in the AHL but hasn't been given a chance in the NHL yet. After scoring 30 points in 40 games with a weak Belleville squad, he may earn a spot out of training camp this season as the Senators might be without Shane Pinto, making the weak bottom-six even more vulnerable.
Philippe Daoust is going to the tournament as well. After getting off to a hot start in his first full year in the AHL, he suffered a season-ending injury after scoring seven points in nine games. He is going to be eager to get back on track and continue making a name for himself. He has come a long way since being selected in the sixth round in 2020.
---
Latest News & Highlights
---
On to the defencemen, Jorian Donovan might be the name to watch. After scoring 45 points in 55 games in the Ontario Hockey League (OHL) he started generating some real excitement from the team and their fans. He will enter the tournament as one of the top defenders and the go-to offensive player from the back end.
Tyler Kleven will be the biggest standout on the Sens' blue line, no pun intended. After he physically dominated in eight games in the NHL last season, he has entered the conversation to compete with Erik Brannstrom, Travis Hamonic and Jacob Bernard-Docker for a job in the big leagues. All eyes will be on him over the next few weeks to see if he can really step up and take one of those jobs.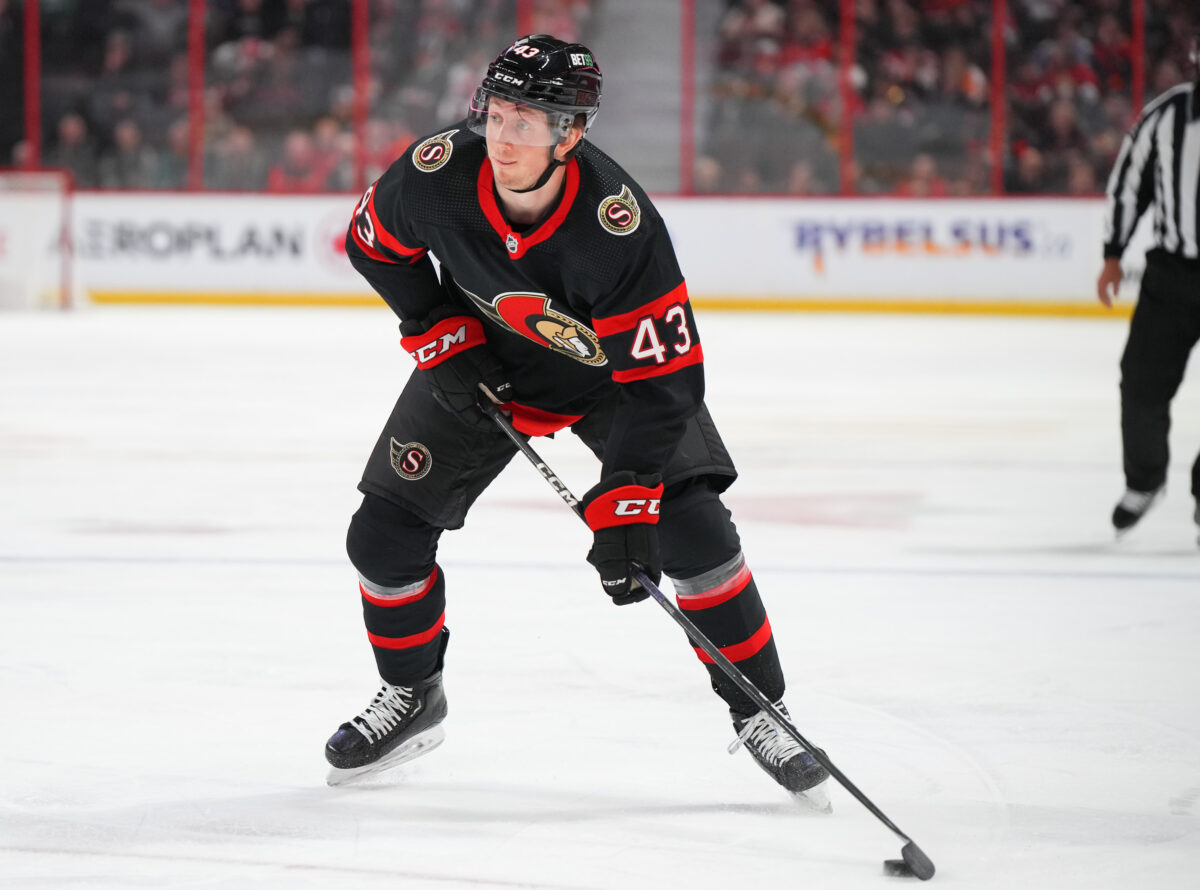 Tomas Hamara was selected in the third round of the 2022 Draft. He played for the Kitchener Rangers in the OHL and scored 17 points in 56 games as an OHL rookie. He is a solid two-way defenceman that has a chance of becoming an impactful roster player, but he is expected to return to the Rangers for the upcoming season and make the jump to pro hockey in 2024-25.
The only player from the 2023 Draft participating in the tournament is Matthew Andonovski, who plays with Hamara in Kitchener. He is a big, mobile defenceman that will thrive on the defensive side of the game, while the offense isn't very prominent for him. He should be fun to watch, maybe he will get along with Kleven and get a few pointers.
Leevi Merilainen will play in the Prospect Challenge and hopes to have a strong showing and contend with Mads Sogaard for the starter job in the AHL this season. He had a fantastic rookie season in the top Finnish league, the Liiga, and there are some pretty high expectations for his North American arrival. He posted some pretty poor-looking numbers last season after coming from overseas, but he was thrown into a tough situation with no adjustment period and a ton of pressure.
Some Invitees to Watch
There are a few players that caught my eye when looking through the roster for this tournament that were not drafted by the Senators.
First, and the most exciting invitee, is goaltender Collin MacKenzie. After an extremely impressive season in the OHL with the Ottawa 67's, he is getting a chance to prove himself at a higher level. At just 18 years old, he had gone undrafted but is clearly on the radar of the Senators as he posted a 21-2-3 record with a .928 save percentage and a 1.88 goals-against average last season. The Senators' goaltending group is deep, but that was tested aggressively last season as they ran through seven goaltenders in the NHL. There might not be room for MacKenzie, but if he can continue his relationship with the Senators, he could be selected in the next draft or sign a contract with them in the future.
Ty Thorpe had an excellent season with the Vancouver Giants in the WHL. He played very well with Ostapchuk while they were together, and he ended up leading the team in points with 71. After Ostapchuk was traded, the captaincy landed on Thorpe's jersey and he finished the season with it. He is already 21 and after a breakout year with the Giants there is a chance he will land an AHL contract at some point.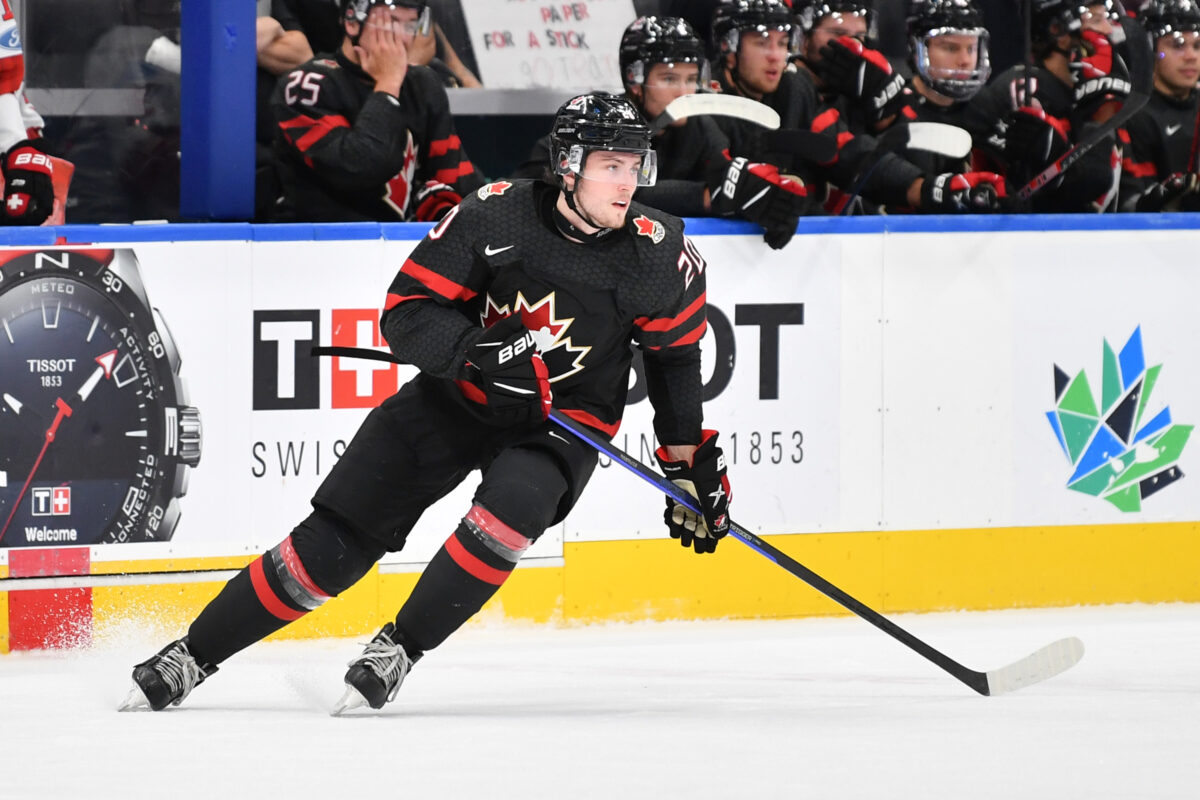 There are plenty of opportunities for surprises during this tournament, so keep an eye on every player. Having so many draftees is exciting as it gives an opportunity to become more excited about them, but the ones that are looking to earn a contract are also worth noting. They might be the ones working the hardest.