If you played for the Canadiens last season, and you have a first name that is pronounced "TO-MASH" and a last name that ends with the syllable "NECK", chances are your future in Montreal is currently in limbo. But why? Because your team has an influx of players at the center-ice position? Because you didn't play your best hockey during last year's post season? Personally, I don't believe these reasons are substantial enough to argue in favor of either player's dismissal.
In the case of Tomas Plekanec, we're talking about a player that was born and raised a Montreal Canadien. We're talking about a player that has consistently provided the Canadiens with a combination of offense and defense down the middle of the ice. While he has been blamed at times for his lack of size and strength throughout his nine-year tenure in Montreal, we're also talking about a guy that has put up fairly consistent numbers, and has shut down the top players on opposing teams (on a pretty much nightly basis) with a revolving door of line mates.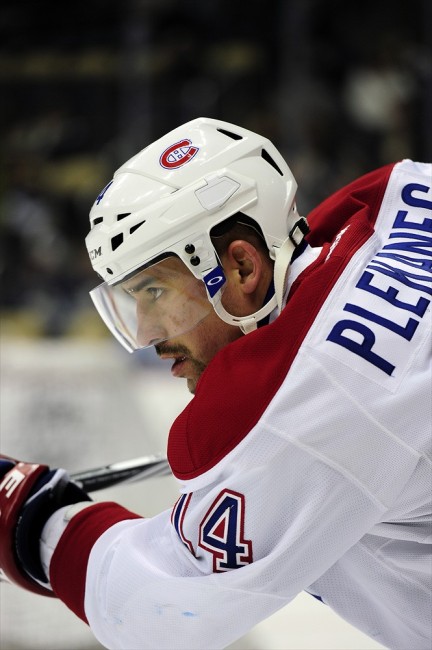 He may be quiet, and he may not wear a letter on his sweater, but his work ethic on and off the ice has been contagious, and nothing short of exemplary. Having personally taken in many practices in recent years, I can actually tell you that 99% of the time; Tomas Plekanec is the first player to arrive at the team's practice facility in Brossard, and the first player to step onto the ice. His desire to improve and to win is undeniable in my eyes, and I feel it is time to start managing the expectation levels a little bit better with this player.
Instead of constantly complaining about how Plekanec is not a number one center and about how he wears down against stronger and tougher opponents, why don't you just accept that number 14 is essentially as good a second line center as second line centers come nowadays?
https://www.youtube.com/watch?v=TGdZAitPLNY
Sure I realize that the Canadiens would probably like Lars Eller and Alex Galchenyuk to get more minutes at center, but unless you are prepared to live and die with the mistakes that these young players will undoubtedly make with added responsibility, you should probably not be rushing Plekanec out of town (just yet anyway). As far as I'm concerned, this is a trade that does not have to happen immediately.
Maybe midway through next season, or at the 2015-trading deadline you entertain a Plekanec trade as a possibility. But with an 82 game schedule where youngsters will naturally make mistakes left, right, and center, shipping this Czech forward out of town this summer might not be a blueprint for success. Just ask the Edmonton Oilers!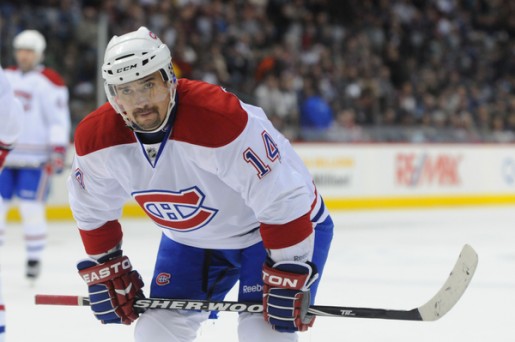 Meanwhile, after watching Thomas Vanek struggle during many games in the 2014 post season, fans and media have essentially given up on the idea that the Austrian winger might actually re sign with the Canadiens. Apparently his four seasons with 30 plus goals, and four season seasons with 60 plus points are not worth much if you struggle during one postseason.
Well for those of you who agree with this assertion, let me remind you how competitive the National Hockey League is in today's day and age. Let me remind you how narrow the margin is between making the playoffs and not making the playoffs. While I do realize that we must judge the character of a playoff on the basis of his performances in big games, I don't think fans of any team should be taking postseason births for granted. Let's face it; there are still a whopping 14 teams that miss the playoffs every single year!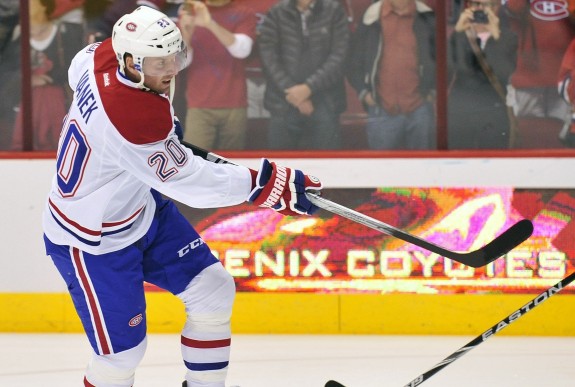 At 30 years old, and in the prime of his NHL career, Thomas Vanek is a legitimate offensive threat. Furthermore, keeping a player like Thomas Vanek in the fold will likely help your franchise these playoffs as get the "oh so coveted" Stanley Cup playoffs year in and year out. I dare you to try and tell me there is no value in that!
Yes, I know, it will probably take max dollars and a lengthy term to retain Vanek's rights as he hits the unrestricted free agency market this week, but Vanek is the type of player that you should make a commitment like that to. With all do respect to the Toronto Maple Leafs, a grinder like David Clarkson is not the guy that you should commit to on such terms.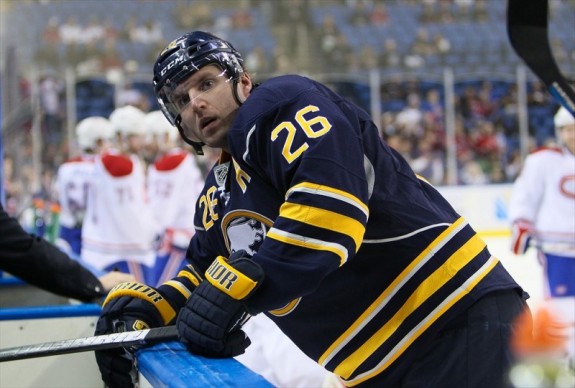 As Max Pacioretty continues to grow and improve (39 goals in 73 games in 2013-14), retaining another bonafied goal scorer like Thomas Vanek gives the Montreal Canadiens a one-two-punch up front that is needed for the Habs to acquire the "elite team" label.
https://www.youtube.com/watch?v=1bUUS_09hks
While the only guarantee in sports is that there are no guarantees, nobody knows for sure how well the Canadiens will do next season. Mind you, if Tomas Plekanec is patrolling center ice come October, and if Thomas Vanek is wearing the CH on his chest in 2014-15, I think "Les Glorieux" will be in pretty good shape.