Most defenseman, especially those used on a team's first pair are usually drafted high in the NHL Draft, or just drafted period. That isn't the case with New Jersey Devils blueliner Andy Greene, who had a stellar collegiate career from 2002-06 for the Miami RedHawks yet found himself undrafted before eventually signing a contract with the Devils as a free agent on April 4, 2006.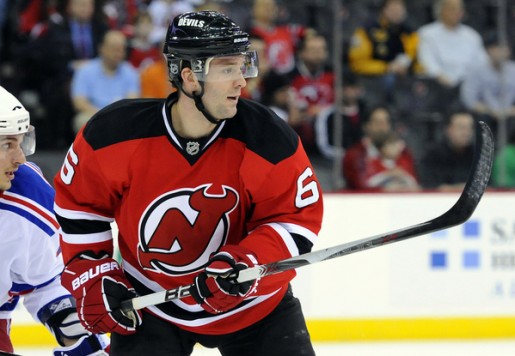 It's not like Greene was an unknown commodity; he scored 94 points (27g-67a) in 159 games for Miami. He made the CCHA All-Rookie Team in 2002, was on the CCHA First All-Star Team from 2004-06, was the CCHA Offensive Defenseman of the Year in 2005 and 2006, was the CCHA Defensive Defenseman of the Year in 2006 and made the CCHA All-Tournament Team in 2004 & 2006.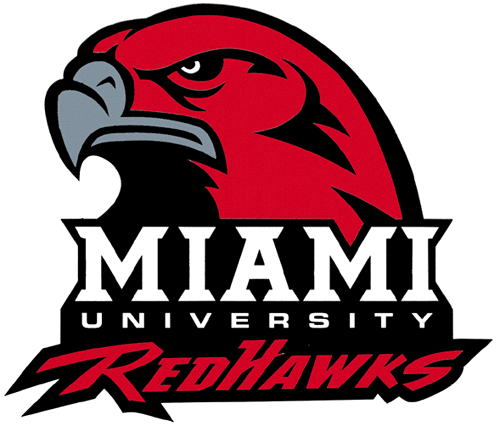 Greene was certainly on Devils' GM Lou Lamoriello and his scouting staff's radar and they snatched him up almost immediately after his college eligibility was up. New Jersey has a knack for finding hidden gems over the years (John Madden, Brian Rafalski, Johnny Oduya) and Greene is no different. He has been a key contributor on the blue line since his arrival and last season head coach Peter DeBoer went out of his way numerous times during post game press conferences to point out that Greene was playing some of the best hockey of his career.
Greene shows some offensive prowess scoring a PP goal from the slot:
DeBoer was using Greene in all situations during the 48-game lockout shortened season and he often was the ice-time leader (not named Ilya Kovalchuk) on the team; Greene was also the team leader in +/- with a +12 (for what that's worth).
After New Jersey's home finale, the Hockey Writers sat down with the 30-year-old Greene, who just completed his 7th NHL season to discuss the road he traveled from his collegiate days to his pro career:
The Hockey Writers: Is it strange to not be going to the playoffs after such a successful postseason last spring?
Andy Greene: Yeah for sure; it's not a position you want to be in. We have to find a way to fight (in these last few games); this is our job still. We also have to continue to build towards next season.
THW: You were an undrafted free agent and now you are the longest-tenured defenseman on the team, talk about what that means to you.
AG: I've been fortunate enough to be here that long I guess, and I'm very happy to be here; it has been a great experience. Obviously, like I said, we aren't happy about this year, but we'll be back.
Another RedHawk is on the verge of making the NHL: Matt Speck interviews Riley Barber, Washington Capitals prospect.
THW: What are your memories from your college days at Miami (OH) University?
AG: I had a fantastic four years there at Miami, not just hockey-wise, but the whole experience was unbelievable. I wouldn't trade any of those memories for anything in the world. It was a great time; I met a lot of good people and made a lot of good friends who are in my life to this day.
From the THW archives, Jeff Little expounds on why you better not mistake the Miami Redhawks with the Miami Hurricanes.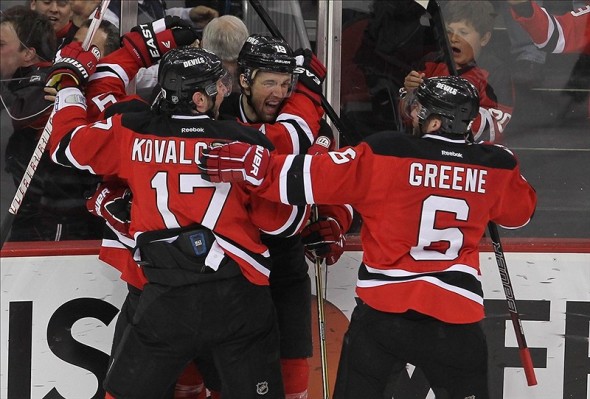 THW: Did you ever dream of being a veteran NHL defenseman during your time in college?
AG: You kind of take it step by step there. Obviously as the years go on in college you try to get a contract or work your way into one. As that goes along you set more goals for yourself, continue to work harder and aim to achieve those.
Greene delivers a text-book hip check to LA's Trevor Lewis during the 2012 Finals:
THW: You were a free agent recently, had a chance to field offers from other teams and decided to stay in New Jersey, why is that?
AG: It was a different experience for me, the first time I ever went through something like that. This is where I wanted to be and I'm very happy that everything worked out the way it did. I'm very happy to be a New Jersey Devil and be a big part of this team. I've enjoyed it.
Dan Rice can be reached via Twitter: @DRdiabloTHW or via Email: drdiablo321@yahoo.com
Dan Rice is in his 9th year of reporting for THW & has covered NJ Devils home games for 15+ years at various websites. He began his journey working for legendary broadcaster/writer Stan Fischler from 2002-04 & completed an internship at the ECHL; he also has been writing features for the NWHL (nwhl.zone) website since 2016.