The New York Rangers signed Tony DeAngelo to a two-year, $9.6 million contract extension earlier in the offseason. The skilled right-handed defenseman is coming off of his best season and will be a key player for the Blueshirts in 2020-21 as they look to make it back to the playoffs. However, he'll have to form chemistry with a new defense partner, as New York traded Marc Staal to the Detroit Red Wings this offseason. The Rangers' lack of depth on defense could make the transition a challenging one for DeAngelo.
DeAngelo's Rise
In 2017 the Rangers acquired DeAngelo and a first-round pick, which they used to select Lias Andersson, in exchange for Derek Stepan and Antti Raanta. At the time, he was considered a work in progress with the potential to develop into a good offensive defenseman, however, his first season with New York was a disappointing one.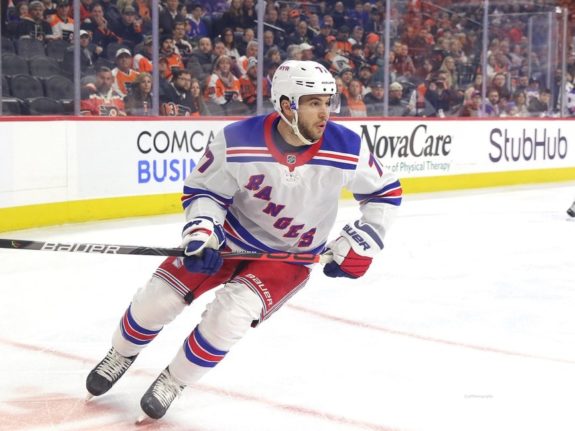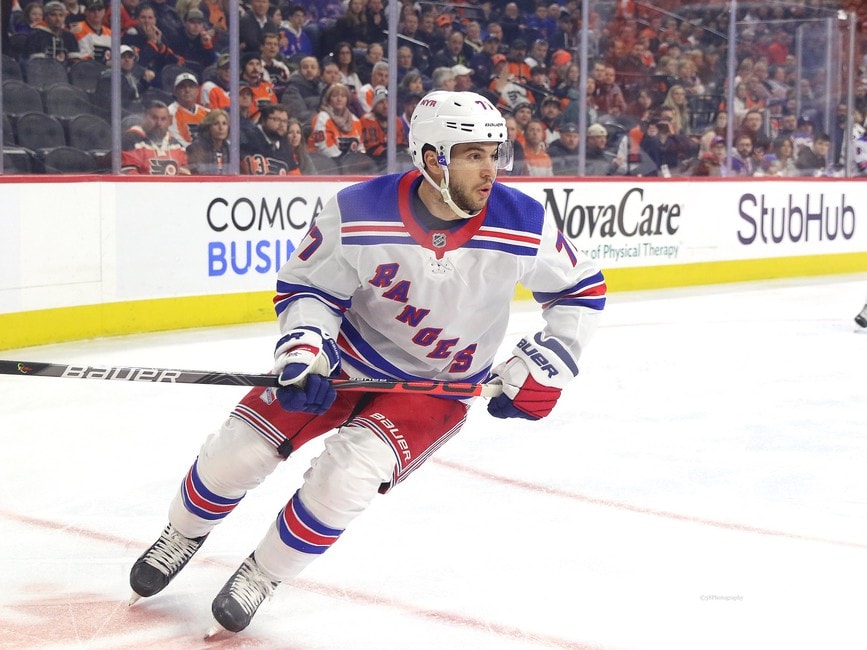 Despite high expectations, DeAngelo ended up spending 29 games with the Hartford Wolf Pack of the AHL and played just 32 games with the Rangers during the 2017-18 season. He finished with no goals, eight assists and was minus-18 in those 32 games. He struggled defensively and had just started to show signs of improvement when an ankle injury ended his season.
The following season, head coach David Quinn decided to pair DeAngelo with the veteran Staal on defense. The two formed chemistry and the young blueliner played with much more confidence. Staal's stay-at-home mentality allowed DeAngelo to be more aggressive offensively. He ended the 2018-19 season with four goals, 26 assists and was plus-six in 61 games. All of his goals and 16 of his assists came while at even strength.
Quinn kept the two as defense partners last season and DeAngelo continued to develop and improve. He had by far the best year of his career, finishing with 15 goals, 38 assists and was plus-12 in 68 games. He had 12 goals and 22 assists while playing at even strength. In addition to his dramatic increase in production, he made smarter decisions with and without the puck. He also improved defensively, which earned him ice time with the Rangers holding onto leads late in games.
DeAngelo's Role in 2020-21
While Staal was often criticized for his lack of speed and limited offensive abilities, he was key in DeAngelo's development and it may not be easy to replace him. The Rangers need DeAngelo to be an effective player at even strength in addition to being a weapon on the power play.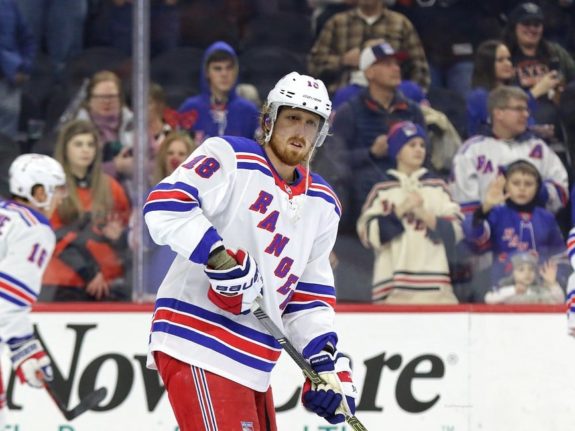 DeAngelo will likely remain at the point on New York's first power-play unit, after the success he and the rest of the unit had last season. He is quick and shifty with the puck, has great vision, and repeatedly gets his shots from the point through traffic and on goal.
A lot of those same traits led to DeAngelo's impressive play at even strength last season. This season, he will be relied upon once again because Jacob Trouba, Ryan Lindgren and Adam Fox are the only other defensemen on the roster who earned Quinn's trust last season.
Moving Forward
The Rangers' lack of depth on defense means that they will have to rely on DeAngelo at even strength and that means he'll need a partner who is reliable defensively. There are plenty of prospects on defense but they are young and likely not ready to make the jump to the NHL. Veteran Brendan Smith played fairly well with Trouba last postseason so they will likely continue to play together. The remaining options to pair with DeAngelo would be Jack Johnson, Libor Hajek or Anthony Bitetto.
None of those are ideal options for DeAngelo, who finished fourth among defensemen in both points and goals last season. While it may sound logical on paper, the solution likely isn't as simple as replacing Staal with another veteran in Johnson. Johnson has had consecutive disappointing seasons with the Pittsburgh Penguins and there's no guarantee he'll play any better for the Rangers this season.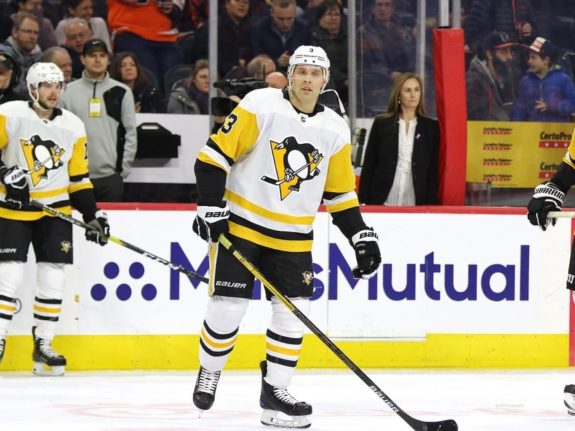 DeAngelo is too important to the Rangers to be stuck with a defense partner who will hold him back, so New York will have to find him an effective one. That may mean switching defense pairs or even making a trade but, in order for the Rangers to make the postseason, they will need another big year from the young blueliner. For that to happen, they need to put him in a position to succeed by finding him a reliable, trustworthy partner on defense.
---
---