While there won't be any Connor Bedard's or Adam Fantilli's left when the New York Rangers and general manager Chris Drury first walk up to the podium for the 23rd pick in the first round, there will still be a crop of talented, young players to choose from. The Rangers must look to fill key holes in their prospect pool while picking players that will develop into NHL regulars.
It seems daunting for the Blueshirts, who have developed a reputation for rushing prospects or not maximizing their potential. Despite being early first-round selections, Lias Andersson and Vitali Kravtsov failed to play meaningful minutes for the Rangers. Nils Lundkvist, a defenseman taken in the first round, was dealt to the Dallas Stars before being given a chance to succeed on Broadway.
Yet, one good draft and patience with their new prospect pool could rectify all that. When you look at the construct of the Rangers, their most glaring need is right-wing (RW). That need is not just a current one at the NHL level. It extends deep into the prospect pool, a position overlooked year after year, weakening with every move and pick made since they drafted Kravtsov ninth overall in 2018.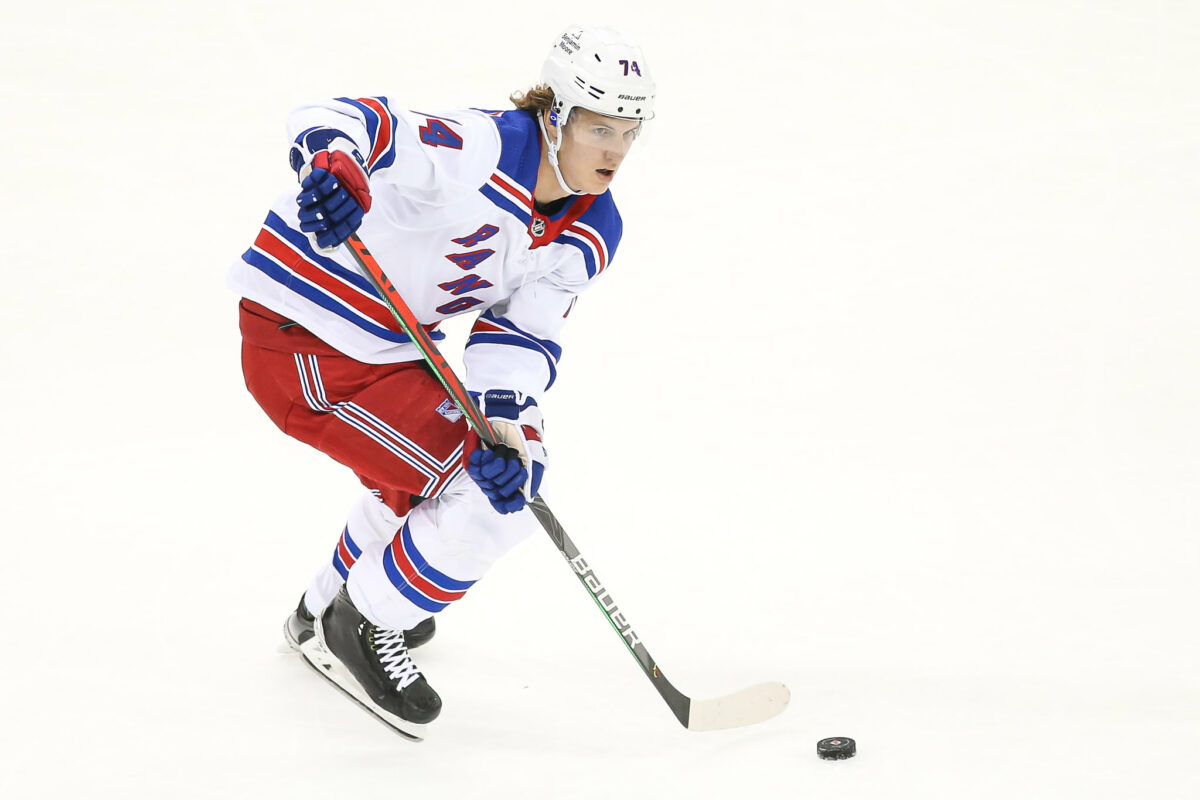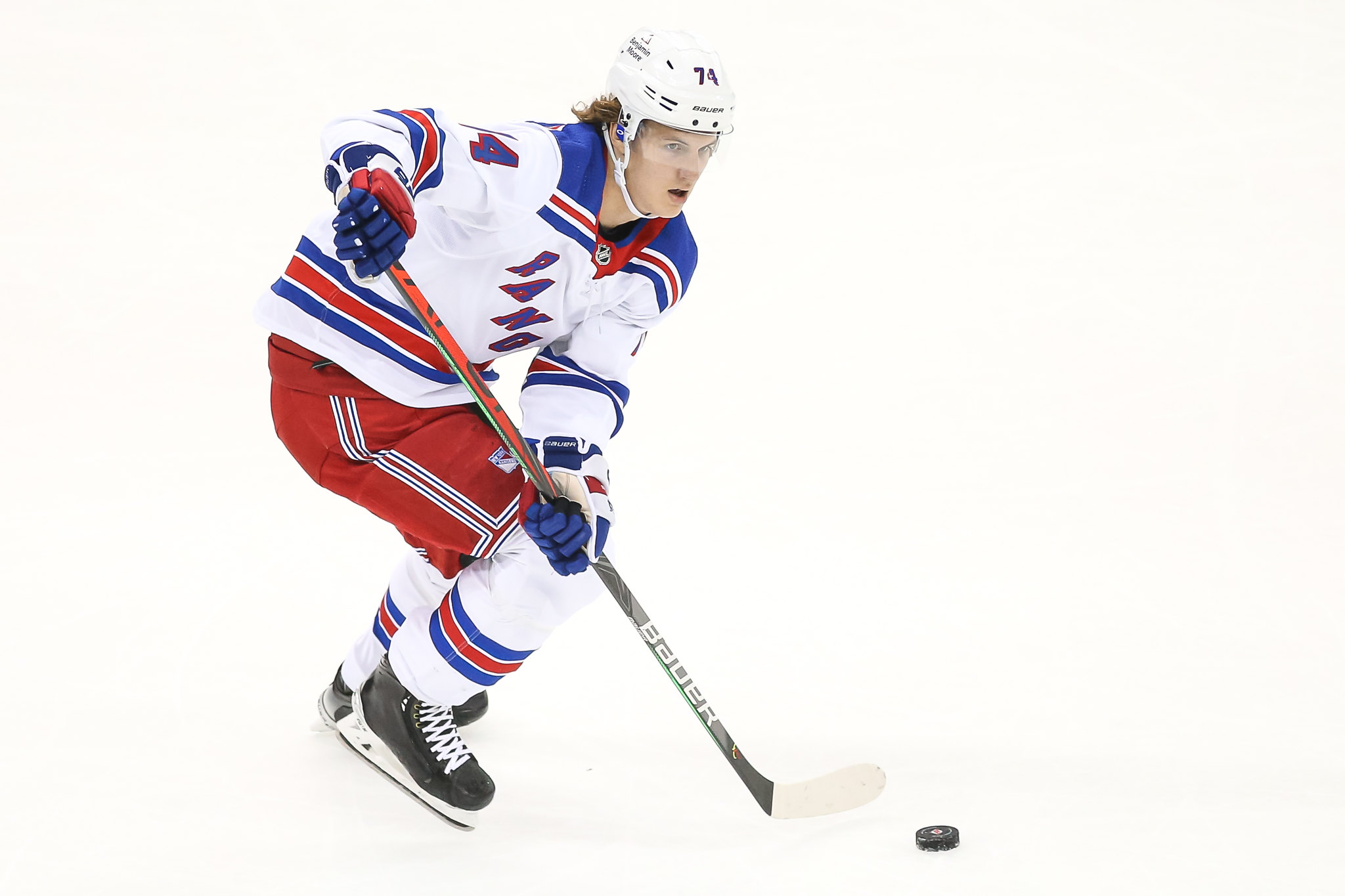 Right now, the Rangers' prospect pool has Lauri Pajuniemi, Jaroslav Chmelar, Eric Ciccolini, Brody Lamb, and Riley Hughes listed as the only true RW prospects. Lamb, who was selected in round four, was the highest pick out of the group. The Rangers' high-end prospects all play other positions, and it is essential they bolster their depth on the right side this draft.
The Blueshirts have five selections in the 2023 Draft (23, 91, 152, 178, and 183). You always want to select the best player available, but utilizing their earlier picks on a player that can play the wing, whether that is both left and right or specifically the right, is essential.
Right Wing Options for Round One
Several RW-specific options could be available for the Rangers when they come on the clock with pick 23. At the top of the list is Gavin Brindley, a RW from the University of Michigan. Brindley had 38 points in 41 games for Michigan in the NCAA before adding four more points in seven games for the USA at the World Junior Championships.
Brindley is undersized, at 5-foot-9, but has speed and elusiveness that have made him effective against bigger competition. If available at 23, the Rangers would be wise to select him. Another potential option is Gracyn Sawchyn from the Western Hockey League's (WHL) Seattle Thunderbirds. Sawchyn played on an incredibly stacked roster, which limited his role as a 17-year-old, but he is a terrific player.
Sawchyn can play both RW and center and is a terrific puck-handler and playmaker. He managed a point-per-game pace for Seattle, registering 58 points in 58 games. He is a high-upside player who could produce at a much higher clip if given the chance to succeed. His prospect ranking is as high as early-20s, while some have him in the late-first, early-second territory, making him a likely candidate to be available when the Rangers select.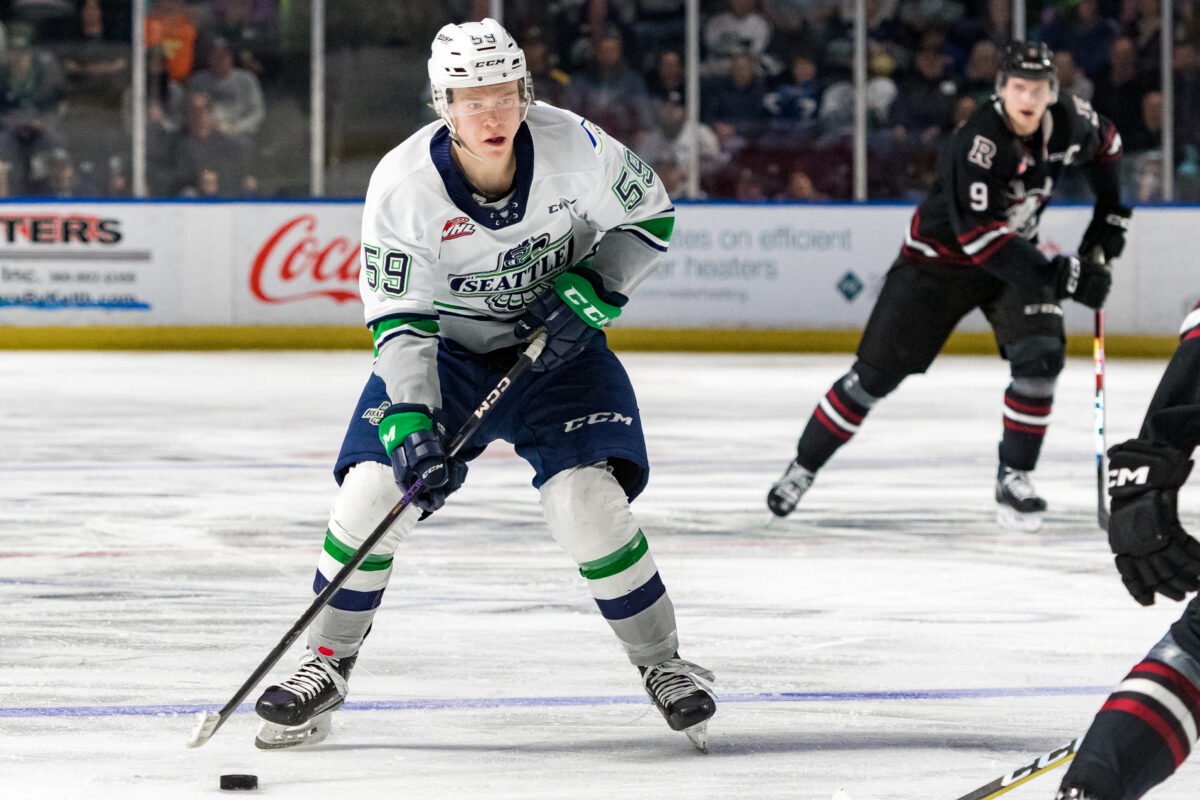 Lastly is Andrew Cristall, a RW/LW from the Kelowna Rockets in the WHL. Cristall is a high-end talent, who possesses elite offensive upside but has slid down a couple of draft boards and prospect rankings. I had Tony Ferrari, who covers the NHL Draft for The Hockey News, on my show Rangers Iced Brew, and he mentioned Cristall as a possible fit for the Rangers.
"He's got some mobility issues," Ferrari said. "But when the offensive game, the intelligence, the skill, the playmaking, the shot is as good as it is with Andrew Cristall, you go, we could fix that skating; it's not unfixable."
Related: Rangers' Looking for Another Successful Late 1st-Round Pick
---
Latest News & Highlights
---
Don't be shocked if the Rangers look to select one of these three players if they are still available in round one. A high upside at 23 is an attribute that is attractive to all franchises, and these three fit that mold and fill an important positional need.
Other Options for the Rangers
Young forwards usually have the ability to switch wings, or at least the comfort level to play both. The Rangers may look to select some wingers that may primarily play on the left, with the hopes they can convert them to the right. Three prospects that fit that mold are, Daniil But, Eduard Sale, and Quentin Musty.
Starting with But, who is a polarizing figure at 6-foot-5, the Rangers could look to his size as an advantage. But was a point-per-game player in Russia's tier two league, the MHL, and played 15 games in the KHL last season as well. His size and hands make him an intriguing prospect, and most European players can interchange playing on the left and right as they do so often in international competition.
Sale is another name that is a high-risk, high-reward player. He is electric when he is on his game, but does have an inconsistent streak to him. He had seven goals and seven assists in 43 games in Czechia's top league and has the talent to be a top-15 pick.
He had six points in seven U20 World Junior games for Czechia, and he has good size at 6-foot-2. Sale is someone the Rangers would certainly consider if available, given his preseason accolades that had him near the top 10 of draft boards. Then, there is Quentin Musty, a LW who played for the Sudbury Wolves in the Ontario Hockey League (OHL).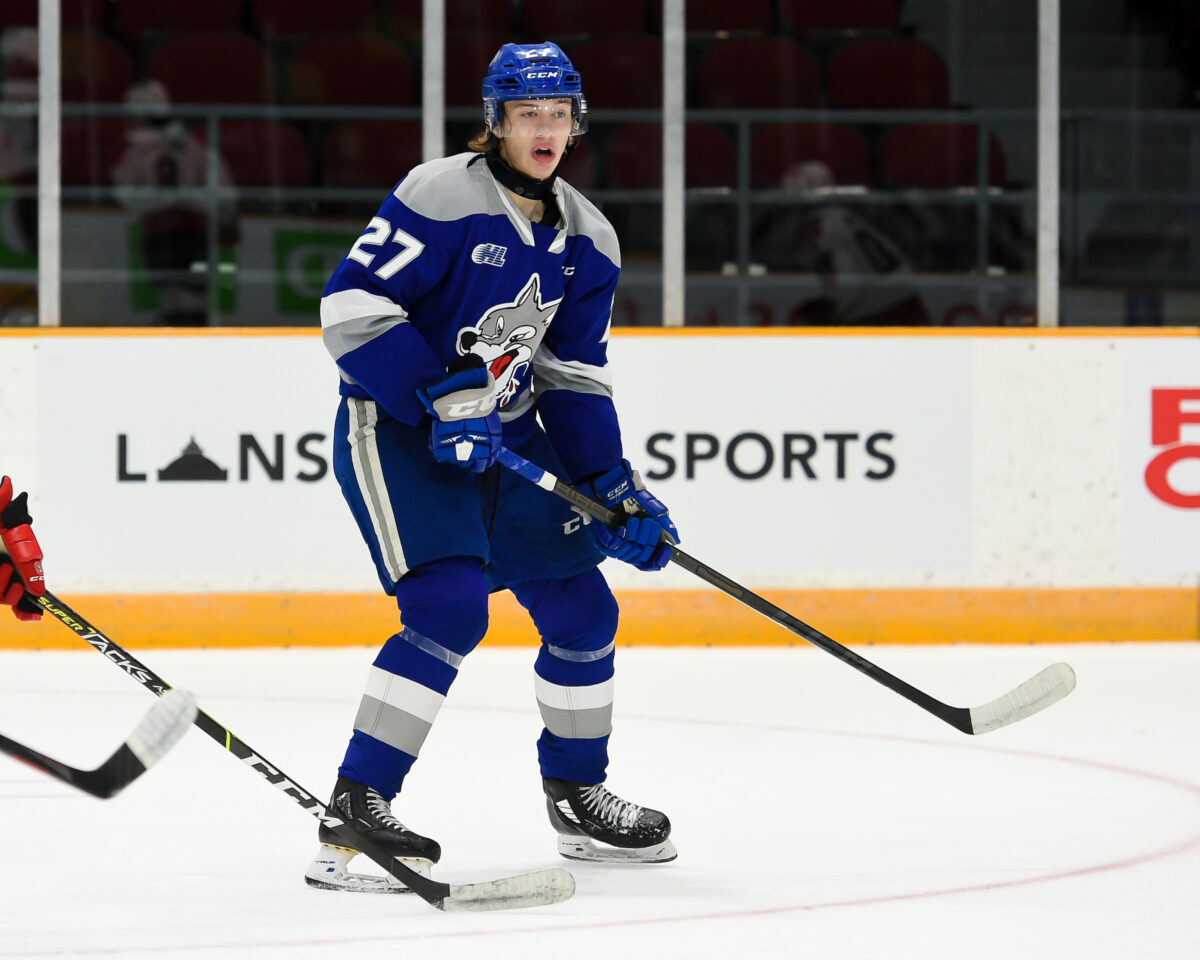 Musty may not be available when the Rangers select 23rd due to a great 2022-23 season which saw him score 78 points in 53 games. Despite that, some concerns with his skating ability could allow him to fall. If he is available at 23, it will be very interesting to see if the Drury will look to select a player that has immense skill but needs to be polished.
2023 An Important Draft for the Rangers
The Rangers are at an important stage in their franchise. On paper, they have a team ready to compete for the Stanley Cup. Yet contractually, they are in a bind, and with the salary cap increasing slowly, getting affordable contracts to contribute is essential.

Drafting well, outside of the goaltender position, has always been one of the biggest hurdles for the Rangers. Even the picks in which they made the right choice, such as Kaapo Kakko and Alexis Lafreniere, haven't played to the level that the Rangers hoped.
For Drury, the 2023 Draft is an opportunity to re-stock the cupboard. Their first-round pick is one that they cannot miss. And their later picks, they need to try and find the diamond in the rough, players that can wind up being productive NHLers.
The urgent need is RW, and as highlighted, there are numerous options for Drury to choose from. The draft is plentiful with offensive talent, and getting their guy at 23 could be a selection we look back on in a few years and say, "Wow, that was key to the Rangers' sustained success."
---
---