What a surprise. When the NHL schedule maker put together the Toronto Maple Leafs and the Edmonton Oilers for a two-game series near the beginning of the 2020-21 season, most NHL fans who love offensive-minded would have likely marked that series in their calendars.
Related: Toronto Maple Leafs' Alex Kerfoot: What Should Fans Know?
However, the offensive explosion most believed would occur didn't happen. Instead, two teams who have been notoriously bad at defending stepped up to play strong defense. On one hand, that's good winning hockey. On the other hand, it's a bit of a snore fest compared to what might have been expected.
Offensive Stars or Not: There Was No Run-and-Gun
Each team has its own cadre of offensive stars, each of whom is more than capable of putting up multiple-point games regularly. But there was no run-and-gun during these games. In fact, in recapping the series after the completion of the second game, it seemed as if the Sportsnet's Shawn McKenzie and Chris Johnston were almost glad fans didn't pay big money to get into the building because "they might be thinking they didn't get their money's worth."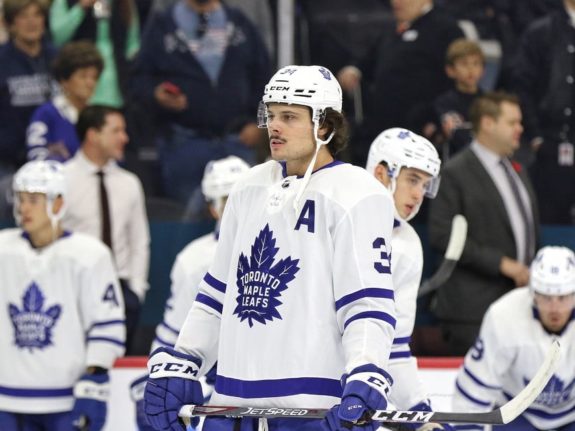 Nevertheless, during the game's recap Johnston noted – in a positive note – that this is exactly the kind of hockey both head coaches – Dave Tippett for the Oilers and Sheldon Keefe for the Maple Leafs – knew they would have to play if their respective teams were going to engage the possibility of a long playoff run. From a coach's perspective, it was a positive for both teams.
Both Teams Played Well, But the Maple Leafs Won
However, the game was obviously more positive for the Maple Leafs. After all, they won the game while the Oilers did not. As well, both McKenzie and Johnston agreed that it was probably fair that the series ended up being split given the ways both teams played during the series.
Related: 50 in 50 for Mike Bossy
Friday's victory was especially good news for the Maple Leafs because they pulled off the win without two-thirds of their top line. Both Joe Thornton and Auston Matthews were out with injuries. The Maple Leafs employed a new look and, at least for one game, it worked.
Positive Takeaways for the Maple Leafs From the Series Split Against the Oilers
In the Sportsnet video below, hockey reporters McKenzie and Johnston talked about what the Maple Leafs and Oilers can come away with after splitting their pair of games in Toronto. However, in this post, I'll look at their report from the perspective of the Maple Leafs and note five positive reasons the Maple Leafs should be smiling after the victory.
What Should Maple Leafs Fans Be Smiling About Tonight?
It was a different kind of game for both the Maple Leafs and the Oilers. As noted, neither of the two games were the wide-open offensive games fans expected. That said, fans of both teams should be smiling a bit because both team's defenses showed up. And, that's an oddity for these teams.
From the Maple Leafs' perspective, here are five reasons to smile.
Reason to Smile #1: The Maple Leafs Won Without Matthews and Thornton
When two of the three members of your top line are out with injuries and you still win, that's worth smiling about. The Maple Leafs found a way to grind out a win under tough circumstances. Toronto should feel good they were able to score enough without either Matthews or Thornton in the lineup.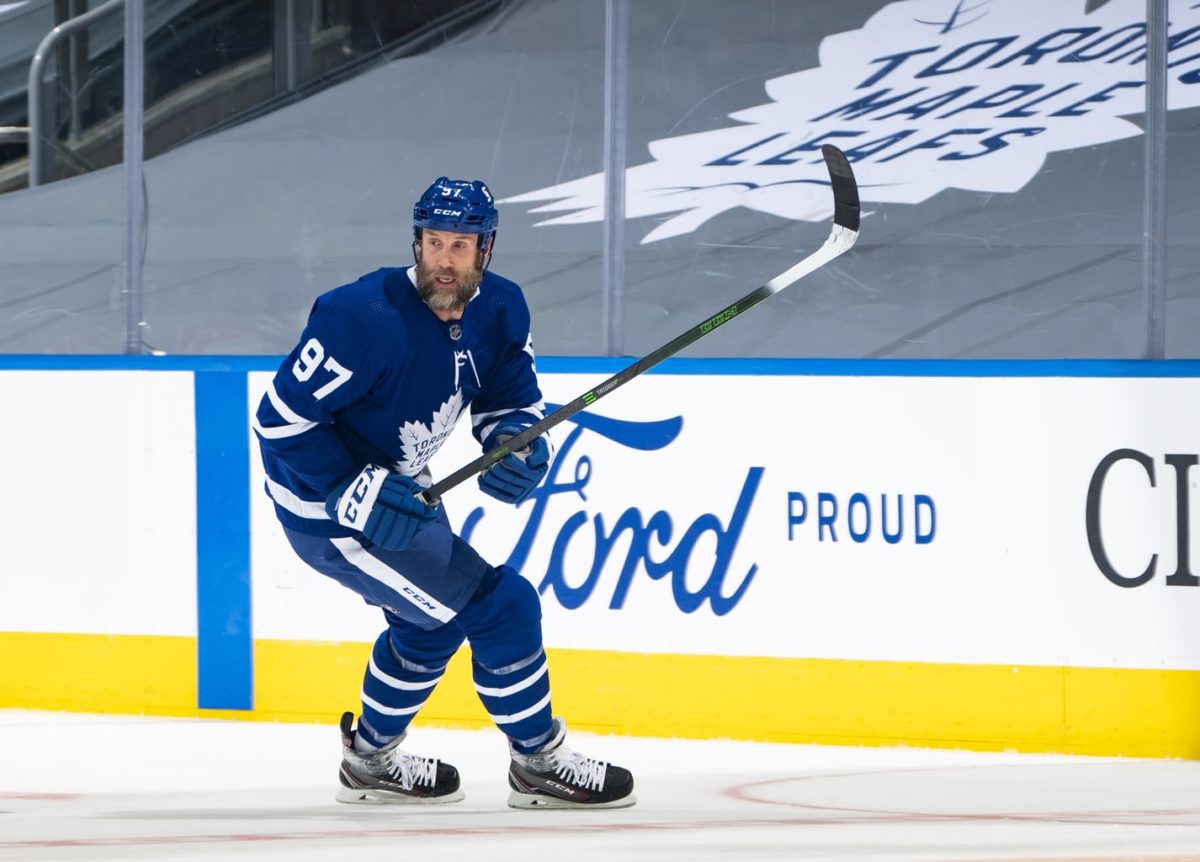 Reason to Smile #2: The Maple Leafs Depth on Paper Turned into Depth on the Ice
For all the depth that the Maple Leafs show on paper, it doesn't necessarily always show up during games. Friday night's game was an example of the team's depth coming through in the clutch. When the team needed other players to set up, this time they did.
Related: Metropolitan Riveters New Year's Resolutions
Reason to Smile #3: Alex Kerfoot's Line Went Head-to-Head with Leon Draisaitl's Line and Looked Just Fine
That the Alex Kerfoot line was able to go head-to-head with Leon Draisaitl's line without looking overwhelmed was a key to this victory. The other line that showed well was skating William Nylander and Jimmy Vesey – in a new look line for the team. Both lines were successful in five-on-five hockey.
Reason to Smile #4: The Maple Leafs Learned They Can Play Playoff-Style Hockey
Who thinks of the Maple Leafs as a grind-it-out team? No one, really. However, last night the team showed it could play more than one way. It can win without being a high-flying team every night. When the time comes, the team can grind out a victory. That's a different style than fans have been used to.
Related: Maple Leafs News & Rumors: Gauthier, Lehtonen & All-Canadian Play
Reason to Smile #5: Adam Brooks Scored His First NHL Goal
How can you not enjoy it when a youngster like Adam Brooks – who's kicked around the Maple Leafs' organization for several seasons – scores his first NHL goal. Plus, the icing on the cake was that Brooks showed humility and consideration by offering rightful accolades to NHL veteran Jason Spezza for helping set up that goal. It was a nice touch to the evening and was a feel-good story for both young Brooks and "old" Spezza.
---
---