If a few more things fall into place, Detroit Red Wings training camp will start later this month. Add one more holiday to the December calendar.
Steve Yzerman got most of his holiday shopping done earlier this year and is ready to go for the start of the 2020-21 NHL season. No long lines; no backorders to be delivered in September 2021.
Other general managers didn't have the same foresight. Most notably, Yzerman's former assistant Julien BriseBois. His Tampa Bay Lightning still have to sign Anthony Cirelli and Erik Cernak—two of perhaps the most underrated players in the NHL today—and get payroll under the salary cap upper limit.
Could the two former colleagues work out a mutually beneficial trade?
Red Wings & Lightning: Salary Cap Outlook
Like their records last season, Detroit and Tampa Bay's salary cap situations are polar opposites.
The Red Wings have rid themselves of most of their ugly contracts and currently have $9,538,611 in cap space to work with. They can open up just over $6 million more by moving Henrik Zetterberg back to long-term injured reserve.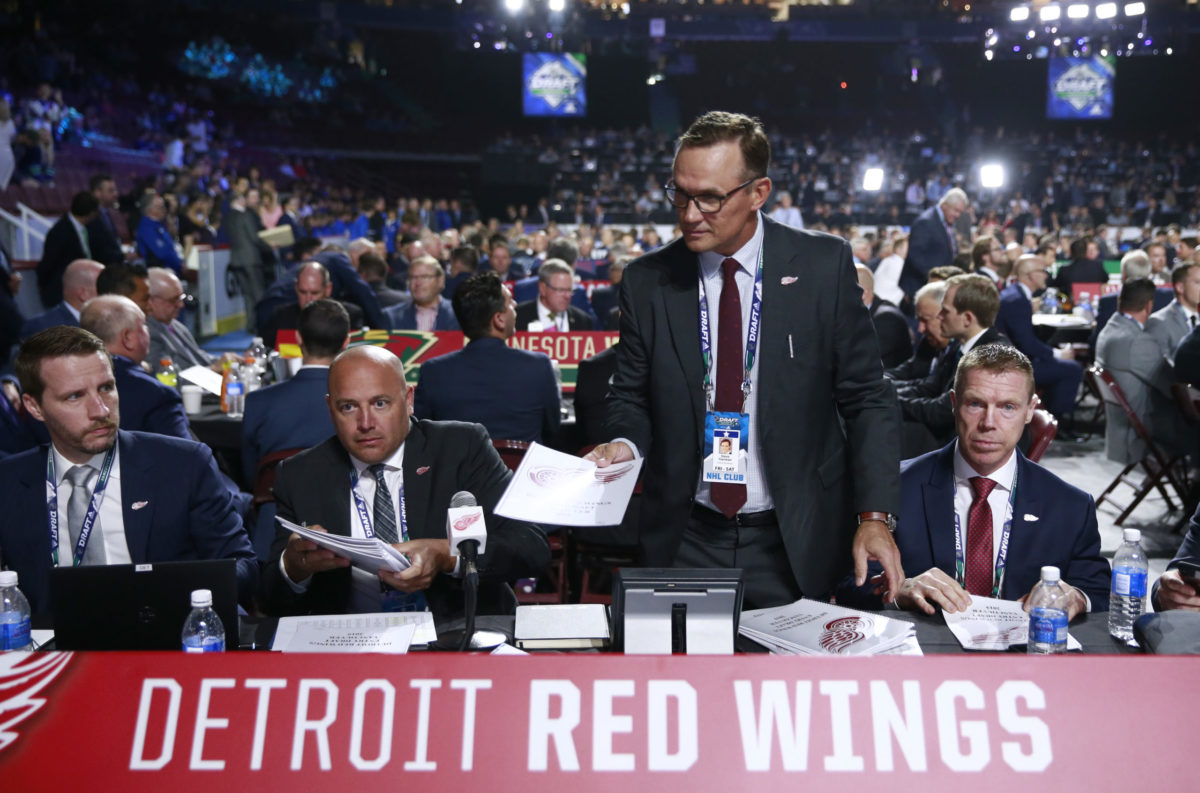 On the other hand, the Lightning are over the cap by $1,904,166. Add in Cirelli and Cernak's next deals and that number could jump to $8 million-plus above the salary cap upper limit.
So with that in mind, I set out to negotiate a salary cap trade between the Red Wings and Lightning.
Related: The Grind Line: Red Wings' Next Playoff Team
Putting Together a Red Wings-Lightning Trade
To work out a deal between the Red Wings and Lightning, I enlisted the help of The Hockey Writers colleague and Tampa Bay journalist Eugene Helfrick.
Tony Wolak: Good news: The 2020-21 season is right around the corner. Bad news: Your Lightning still need to sign Anthony Cirelli and Erik Cernak, plus reduce their payroll to be cap compliant. 
Lucky for you, Eugene, the Red Wings have plenty of cap space and can potentially help with your salary cap woes. Are there any players that you're trying to offload in particular?
Eugene Helfrick: On the surface, there are two veteran forwards the Lightning are looking to move. First is Tyler Johnson, who has become a bit redundant in the Lightning's lineup in recent years. The team already put on waivers this offseason to try and move on from his $5 million cap hit, but there were no takers.
The second player is Alex Killorn. As a long-time member of the Lightning, Killorn had been a consistent top-nine presence. He's coming off his best scoring season yet, as he was on pace for 30 goals before the pause. Killorn also has a modified no-trade clause, meaning he would be easier to move than other players on the roster, and he's carrying a reasonable $4.4 million cap hit.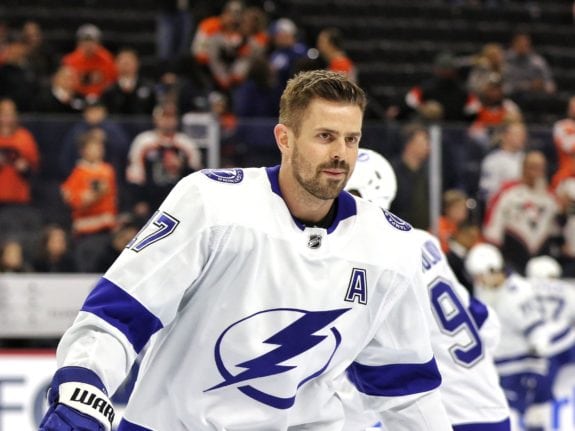 TW: Between Johnson and Killorn, would you prefer to move one more than the other? The Red Wings could, in theory, take on the contracts of both players, too – they have just under $10 million in cap space.
It seems like both Johnson and Killorn would need to be moved to create enough space for Cirelli and Cernak, though.
EH: Of the two players, moving Johnson would do the least damage to the lineup. Killorn, on the other hand, is a player you always want on your roster, as he tends to show up when needed most. They need to move both to clear enough cap space, but I don't know if both to a single team is feasible without giving up their entire prospect pipeline.
TW: The Red Wings would be interested in both options: Dealing for Johnson and a combined package of Johnson and Killorn. 
Let's start with just Johnson. The Red Wings can take on his contract for your 2021 first-round pick and Alexander Volkov. Detroit can also send back the rights to Dmytro Timashov, who could be a cost-effective, bottom-six forward next season.
EH: With four years left on Johnson's contract, a first and Volkov is fair. That said, a mid-round draft pick would be preferable over Timashov.
TW: What if the deal included Killorn as well? What would Tampa Bay be willing to offer?
EH: That's an interesting scenario. In a package deal, a fair deal would be the first-round pick, Volkov, plus another prospect like Taylor Raddysh or a 2022 second-round pick. There's a market for Killorn, given his production and reasonable cap hit, so we can't offer much more in addition to what's already on the table.
TW: Let me throw a curveball out there: Detroit could take on the contracts of both Johnson and Killorn in exchange for a first in 2021, a second in 2022, and Hugo Alnefelt. The Red Wings would also send Tampa Bay a 2021 fourth-round pick in return.
EH: I like that curveball. We'd be open to dealing either Volkov or Alnefelt in this scenario.
Johnson, Killorn, a 2021 first, 2022 second, and either Volkov or Alnefelt for a fourth and/or someone like Timashov is reasonable.
TW: The Red Wings don't have an elite goaltending prospect and Alnefelt would fill that void. He would be preferred over Volkov.
Do you have a preference with regard to the return? Timashov or a fourth-round pick?
EH: We have enough kids who should be getting a shot at NHL ice time, so a fourth is preferred.
TW: To recap, the Lightning trade Johnson, Killorn, Alnefelt, their 2021 first-round pick, and their 2022 second rounder to Detroit for a 2021 fourth-round choice. Deal?
EH: Boy, in a different life this would appear to be insanity. But yeah, I think that makes sense given the situation.
TW: Great doing business with you.
Final Word
In the end, the Red Wings receive two capable middle-six forwards, a couple of high-quality draft picks, and a true goalie-of-the-future prospect as part of this mock trade. I've been high on Alnefelt for awhile, so if Detroit was able to pry him away from Tampa Bay in real life, trust me, that's a win.
It's worth noting that Max Bultman and Joe Smith of The Athletic conducted a similar exercise last week, though no "official" trade was agreed to. (from 'Can the Lightning and Red Wings make a trade to solve Tampa Bay's cap woes?' – The Athletic – 12/1/20) Between that and the rest of the Red Wings-Lightning chatter this offseason, you have to believe something gets done before the 2020-21 campaign starts next month.
Salary cap data courtesy of CapFriendly.
---
---