The Buffalo Sabres hold the 39th and 45th picks in the upcoming 2023 NHL Entry Draft. When combined with the fact that they also have the 13th-overall selection and a third-round pick, the Sabres are in a very good position to add prospects or make moves that will help the team continue to push forward to become one of the top teams in the NHL.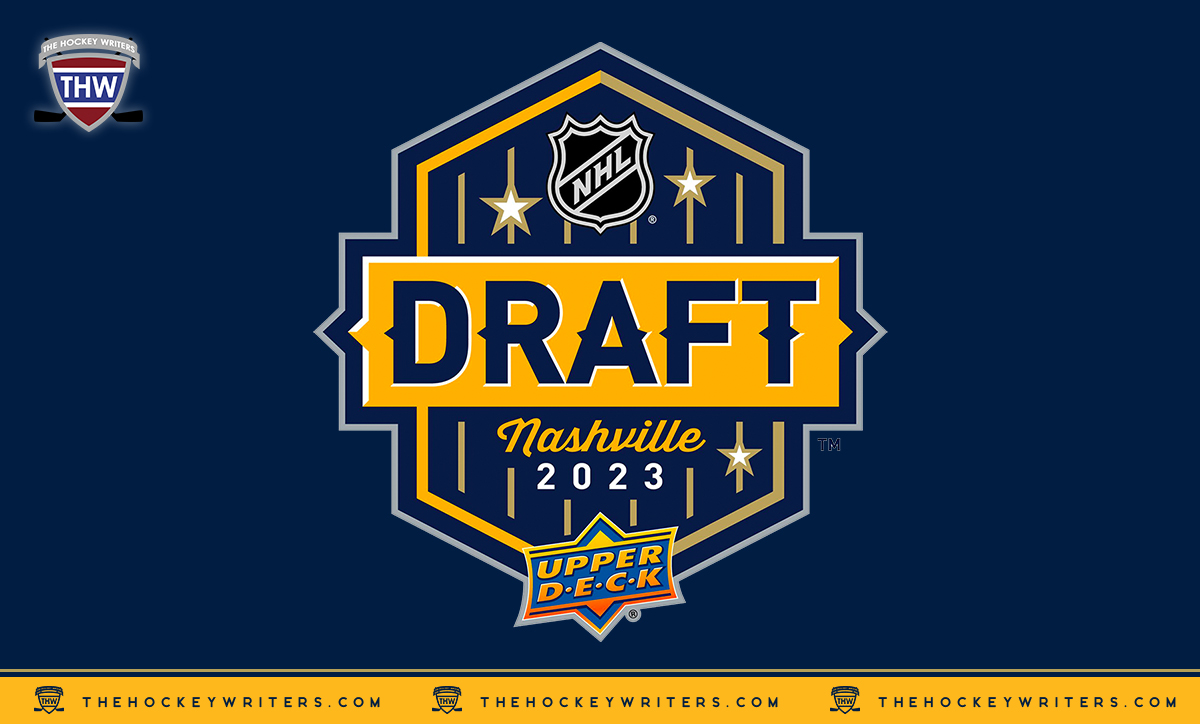 The added bonus to the picks in the second round is that they are early in the round, which leads to the possibility that the Sabres could find a first-round talent that has dropped or been overlooked, making this a very valuable selection. Having these selections early in the second round will also help the team have options depending on what they do with their first pick.
Defensemen
Mikhail Gulyayev
If the Sabres decide to draft a defenseman with their first pick, as THW's Jacob Strozyk suggested, they could continue bolstering their defense with Russian defenseman Mikhail Gulyavev. There are many that project he will or should be drafted in the first round. The concern about is Gulyayev is that he is considered an undersized offensive defenseman, and when you combine that with other issues about players coming from Russia, you could see him fall into the second round. That will make him quite a bargain pick for the Sabres, especially if they decide to draft a forward with their first pick.
Maxim Strbak
With impressive international tournament play on his resume, Maxim Strbak would make a fine addition to the Sabres' roster. In the most recent U18 World Junior championships, he logged an average of over 25 minutes a game and was named one of the top-three players on his team for the tournament. While not offensive-minded, he is a physical player who frequently shuts down his opponent's top line.
It will be interesting to see if Strbak develops his offensive skills while playing for Michigan State University. This would be an added bonus for a player who consistently stays in the proper position to defend and whose physical presence can easily separate someone from the puck.
Related: 2023 NHL Draft Guide
---
Latest News & Highlights
---
Lukas Dragicevic
If the Sabres choose to go in the direction of a more offensive-minded defenseman, Lukas Dragicevic would fit that description. According to the NHL Central Scouting, he is the top-ranked North American defenseman, which is amazing considering he only started playing defense full-time during his Western Hockey League draft year in 2020. However, that is the main reason why he will fall to the second round, as many are concerned about his lack of defensive skills, but with proper development, he could see a role in the top four on an NHL roster.
Forwards
Gavin Brindley
Due to the concerns with his size at only 5-foot-9, Gavin Brindley is a player who may fall out of the first round. Don't let the size fool you as he plays much bigger. Brindley has no problem with physical play, but has the speed to take advantage of his opponents' weaknesses both off the rush and while forechecking. He has the skating, energy, and tenacity to be a middle-six forward with a respectable two-way game. If he drops to the second round, it may be too hard for the Sabres to look past him.
Ethan Gauthier
Another player who could drop out of the first round that could intrigue the Sabres is Ethan Gauthier. The son of former NHLer Denis Gauthier, Ethan is a player that would be a nice complement to a young Sabres lineup as a forward that is persistent in getting into the forecheck and doing it with a drive that has opponents usually referring to him as the biggest thorns in their sides.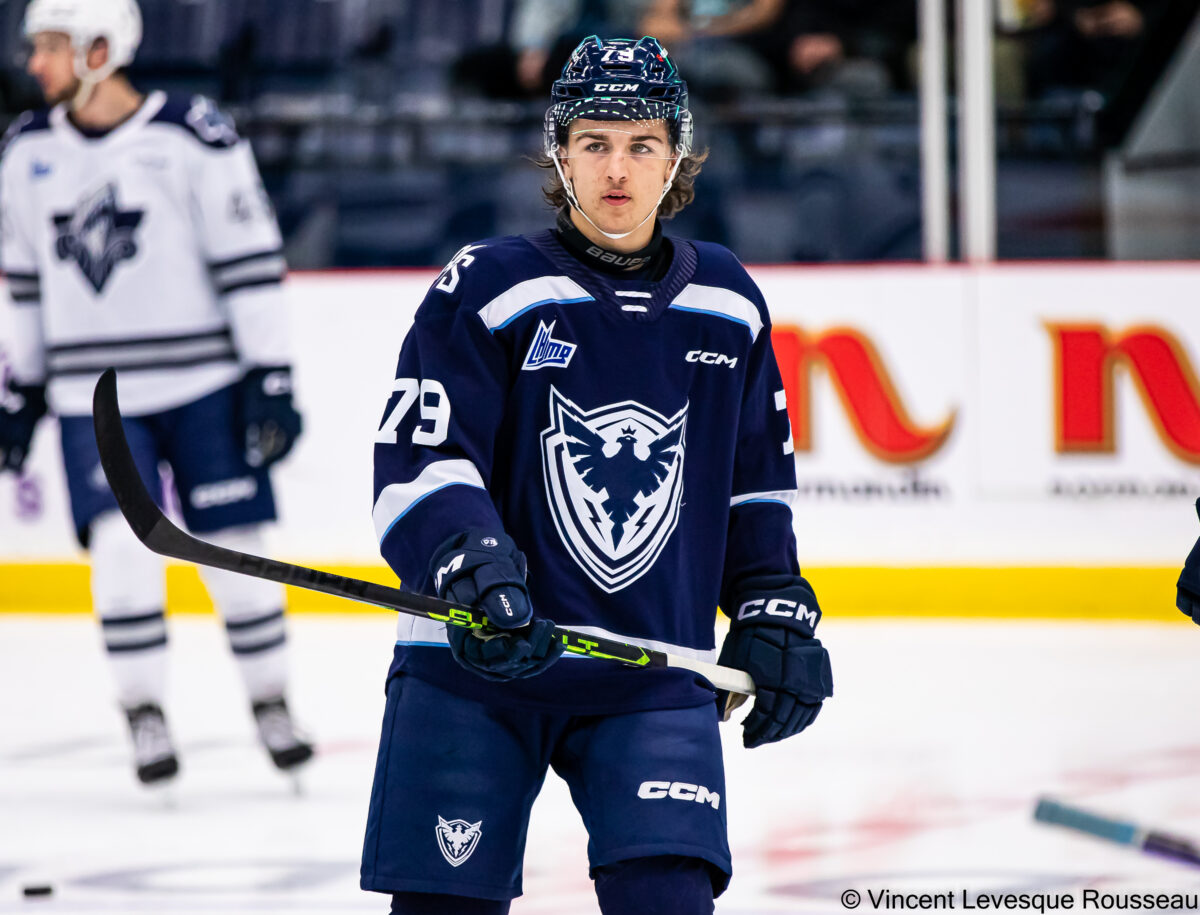 Gauthier also brings some offensive skills to the table, posting 69 points in 66 games for the Sherbrooke Phoenix of the Quebec Major Junior Hockey League. While concerns about his skating skills may make him drop out of the first round, his work ethic and fierce play will be difficult to pass over early in the second round.
Denver Barkey
A player whose stock is moving up after the 2023 NHL Combine, Denver Barkey makes an intriguing option for the Sabres. Even though he is an undersized center at 5-foot-8, he has high-end playmaking abilities. These skills were most noticed during the recent Ontario Hockey League (OHL) playoffs when he posted 21 points in 15 games, the fifth-most and the fourth-highest goals in the OHL Playoffs. While being undersized is a concern, Barkey has a complete skillset that could see him being a solid middle-six forward with the potential to be a top-six if his development continues to progress.
Goaltenders
Trey Augustine
Goaltending depth is a good thing to have, and if there are any doubts about this, talk to the 2023 Stanley Cup champion Vegas Golden Knights. Even with the emergence of Devon Levi, Trey Augustine is a goaltender that might be hard to pass up early in the second round. Augustine climbed the draft rankings after an outstanding performance at the 2023 U18 World Junior Championships.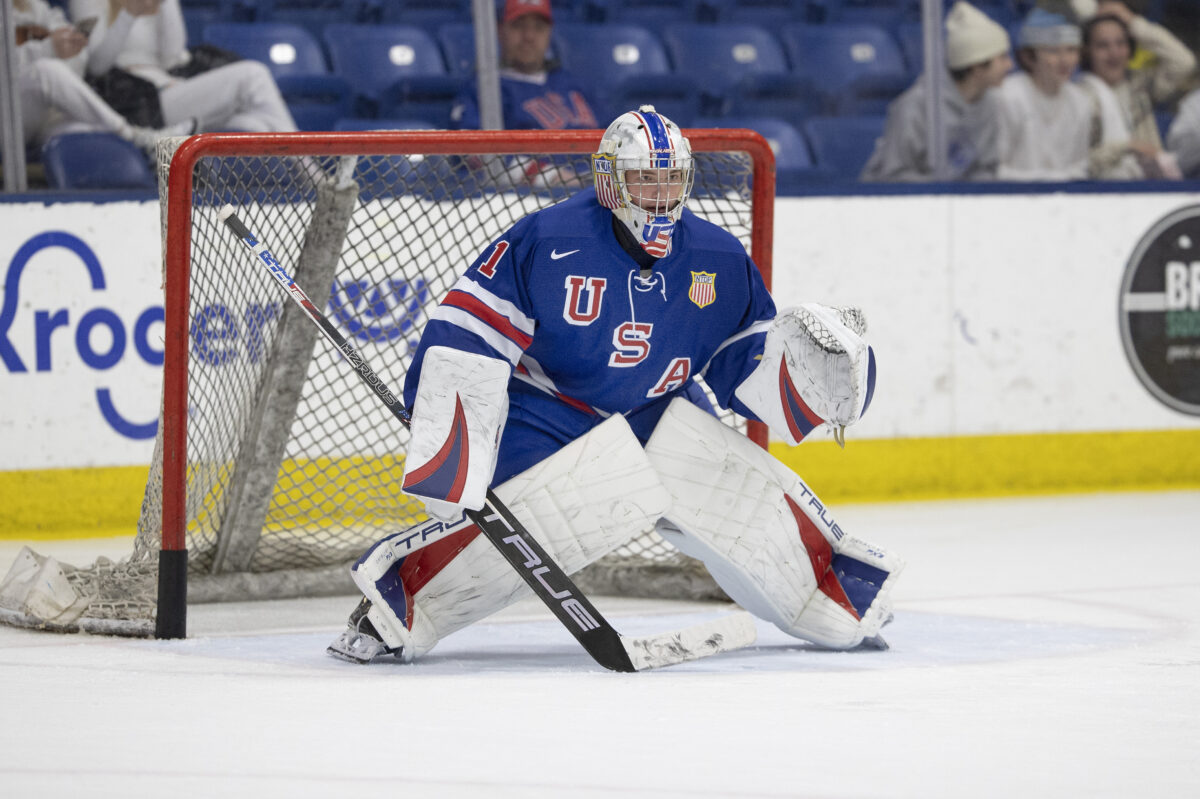 A bit on the small side for a goaltender, Augustine makes up for this by being an excellent puck tracker and having excellent positioning skills, much like Juuse Saros of the Nashville Predators. The emergence of Augustine at the World Juniors demonstrates the upside he has that should lead to a nice career in the NHL.
Carson Bjarnason
Even though he was the top-rated North American goaltending prospect by NHL Central Scouting, Carson Bjarnason's draft stock has taken a bit of a hit due to some inconsistent play for weak Brandon Wheat Kings of the Western Hockey League. Bjarnason does have a great deal of raw talent by having excellent athleticism, glove, and blocker skills, along with top-level puck tracking.
Other players who could fall out of the first round and make excellent picks for the Sabres include Andrew Cristelli, Charlie Stramel, and Jayden Perron.
Having two early picks in the second round gives the Sabres many options. After drafting three forwards with their three first-round selections in the 2022 NHL Entry Draft, the thought is that at least two of their first three picks will be defensemen in order to build up that part of the prospect pool. However, if any of the talented forwards or goaltenders drop to where the Sabres are picking, it will be hard to pass them up. Regardless, with a talented pool of first- and second-rounders, this draft will no doubt set up the Sabres for future success.
---
---