The 2022-23 season for the Seattle Kraken featured plenty of milestones for the organization and its players. Whether it was their first playoff series win or multiple players surpassing the 100-point mark as a Kraken, achievements were celebrated throughout the campaign, with more expected this season. With this in mind, here is a look at some potential player milestones for the 2023-24 season.
Eberle Hits the 1,000 Game Mark
Jordan Eberle has had a special career and is set to become the second-ever player to hit the 1,000 games played mark while a member of the Kraken organization. At 940 games played, he is just 60 off the milestone, with his 1,000 in the NHL projected to come against the team that drafted him, the Edmonton Oilers, on March 2, 2024. The only player in Seattle's history to play over 160 games and record over 100 points with the franchise, this will be a special moment that Kraken fans should get to celebrate this season.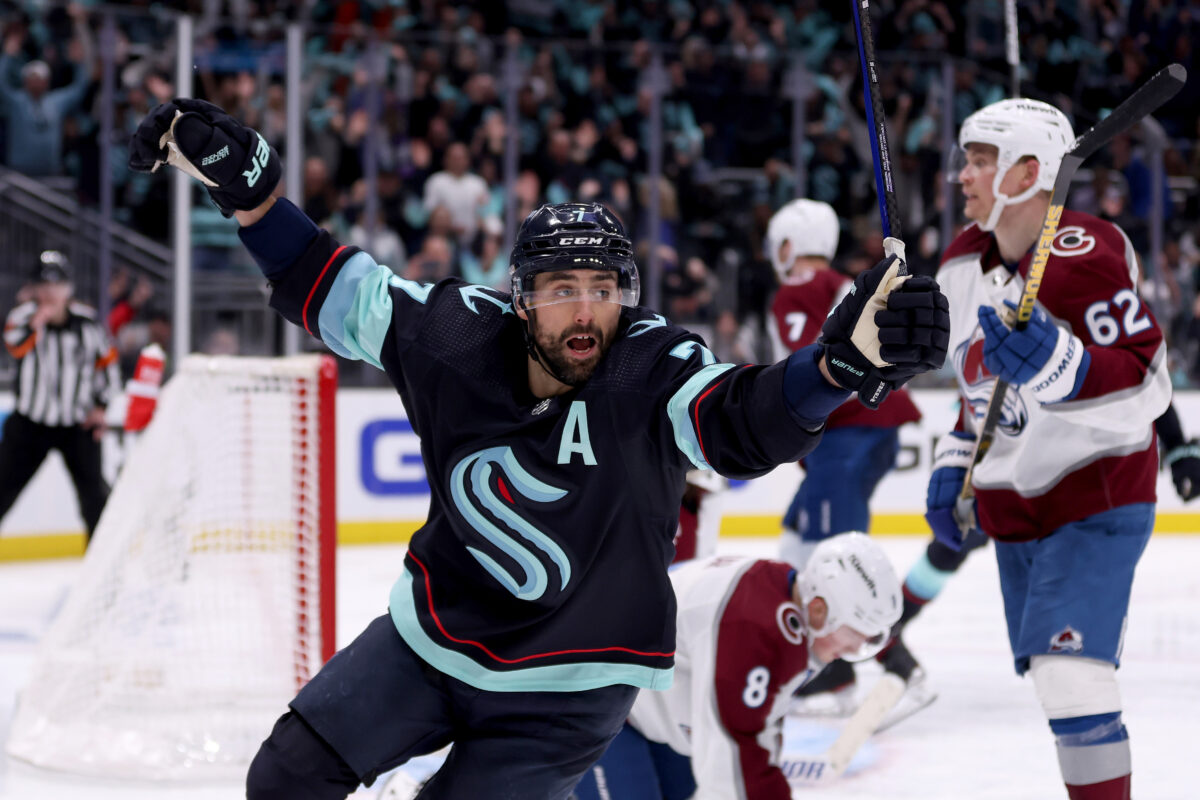 This season could also feature a few other milestones for Eberle as he continues to carve out a strong career. He is 18 goals away from 300 and 42 points away from becoming the third member of his draft class to hit 700 for his career. As long as he can stay healthy, there should be plenty of opportunities to celebrate the pride of Regina, Saskatchewan, and look back at everything he has accomplished during his NHL career.
Schwartz Surpasses 200 Career Goals
Over his 12-year career, Jaden Schwartz has continually delivered when his team needed him most. As a member of the St. Louis Blues, he recorded two assists in Game 7 of the 2019 Stanley Cup Final to help them capture their first-ever championship, while last season, he delivered strong performances during the Kraken's playoff run. Heading into the 2023-24 season, he has his sights on another special moment as he is just 17 goals away from hitting 200 in his NHL journey.
Related: 2022-23 Seattle Kraken Top Moments: Fan Edition
---
Latest News & Highlights
---
Schwartz hitting 200 goals will be determined by whether or not he can stay healthy. Over his career, he has surpassed the 20-goal mark five times but has failed to eclipse double digits in a season he has played less than 50 games in. If he can stay healthy the entire year, it would also be a milestone to celebrate, as it would be the first season he has played in all 82 games.
Grubauer Hits 150 Career Wins
After a phenomenal playoff run, all eyes will be on Philipp Grubauer during the 2023-24 season. The Kraken's starting goaltender will be expected to have a big season for Seattle, with his play being a major factor in whether or not the team makes the postseason. All that being said, there should be a few milestones to watch out for as the German keeper continues to build on his strong NHL career.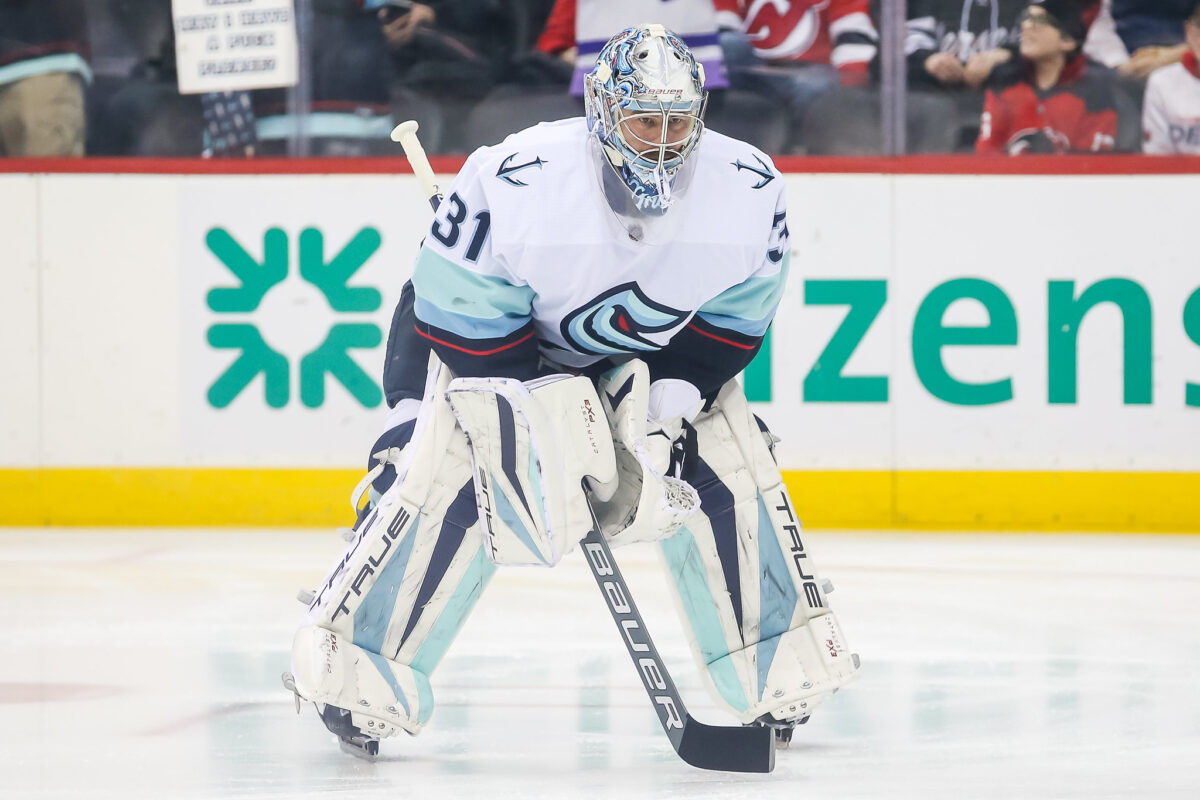 The big milestone will be Grubauer hitting the 150-win mark. He is currently sitting at 144, so win number 150 should come relatively close to the start of the season. During the season, he will also become the first Kraken goaltender to hit 100 games played with the organization, as he has already played 94 in a Seattle jersey. Expect big things from the former Stanley Cup champion as he looks to build off his strong playoff performance and turn the Kraken into a Stanley Cup favourite.
Dunn Becomes First Defenceman to 100 Points As A Kraken
The projected quickest milestone on this list, Vince Dunn, is expected to become the first defenceman in franchise history to hit 100 points with the organization. Sitting on 99 career points, he would also become the third player to hit the 100-point mark as a Kraken, following Jared McCann and Eberle, who achieved the feat last season. A budding star on Seattle's blue line, he is also projected to become the first player in Kraken history to hit 100 career assists which should happen midway through the season.
Related: Kraken's Vince Dunn Contract a Win for Both Sides
Depending on how his season starts, Dunn has a chance to hit the 100-point mark in St. Louis, where he started his career. Seattle plays the Blues in their third game of the season, so if he goes pointless against the Vegas Golden Knights and Nashville Predators, this milestone could occur against the team he won the Stanley Cup with. While the odds are he will already surpass the milestone by the time they play in St. Louis, it would be a cool moment if it happened against his former team.
Plenty of Excitement Heading Into 2023-24
Overall, Kraken fans should be very excited heading into the 2023-24 season. They have built a strong team and the expectation will be making the playoffs for the second straight season. Whether it is these milestones or the overall success of the team, there should be plenty for fans to celebrate as the organization enters its third season.