The San Jose Sharks will likely spend the 2023 offseason remaking significant portions of their roster, possibly starting with the goaltender position. They have just one goalie with substantial NHL experience under contract in Kaapo Kahkonen, and his deal expires at the end of next season. As such, now might be a good time to plan an outlook for who will man San Jose's net for years to come. And while the Sharks do have some in-house options, they should give serious consideration to goalies on the free-agent market. Specifically, it would be beneficial to examine backups on other teams and see if any of them might be worth a shot as San Jose's future starter.
Sharks Can Afford to Let Goalie Adjust to Starting Role
As is clear by this point, the Sharks shouldn't expect to be title contenders next season and probably not even playoff contenders. The goaltending picture is part of the problem, especially given that Kahkonen doesn't seem to be the long-term solution in net. But if the organization drafts and develops well, and the front office makes shrewd decisions, they can be back in the postseason soon. As such, they may be able to sell free agents on the idea of becoming the starting goalie on a bad team right now if it means they will be the starting goalie on a playoff team in a season or two.
Related: Sharks' 3 Potential Free Agent Targets in 2023
---
Latest News & Highlights
---
Furthermore, the Sharks' status as a rebuilding team means their goalie doesn't need to be a shutdown force right away. They have the freedom to allow a netminder to struggle initially, essentially learning on the job and developing his game as he gets playing time. The chance to grow on the ice, rather than on the bench, should be enticing for a number of current NHL backups.
Martin Jones Era Provides A Precedent
If the idea of turning another team's backup into a starter sounds familiar to Sharks fans, it might be because San Jose's most recent top-tier goalie took that exact path. Martin Jones was a restricted free agent in the 2015 offseason after spending two years as a backup with the Los Angeles Kings. After he was traded to the Boston Bruins, the Sharks made a trade of their own for him, and he backstopped San Jose to four straight playoff appearances and the 2016 Stanley Cup Final while earning an All-Star nod in 2017.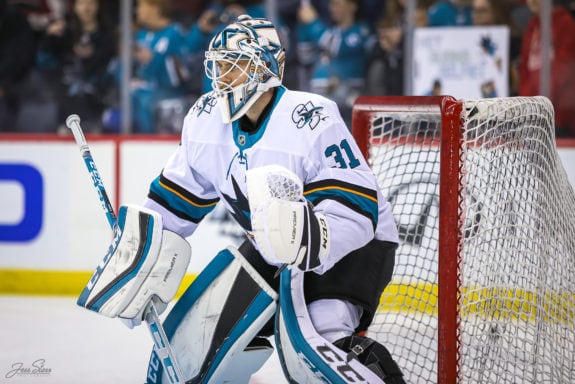 The comparison isn't a perfect parallel, considering the different coaching staffs, front offices and rosters between 2015 and now. But Jones demonstrates how taking a risk on a backup and giving him an opportunity to prove himself can pay off. If the Sharks identify the right goalie, they may be able to eventually experience a level of success similar to the one Jones provided.
Which Goalies Should the Sharks Pursue?
There are dozens of free-agent goalies available, both restricted and unrestricted. However, a few stand out in particular — Alex Nedeljkovic of the Detroit Red Wings, Mackenzie Blackwood of the New Jersey Devils, and Connor Ingram of the Arizona Coyotes.

All three have several qualities in common. Despite each being under 30 years old, they all have a fair amount of experience. Nedeljkovic and Blackwood would immediately become the Sharks goalie with the most NHL games played if they were to join the team, while Ingram would rank second. At the same time, none of them has been a clear-cut number-one goaltender across multiple seasons yet. Perhaps a change of scenery and an increased role could alter their career trajectories.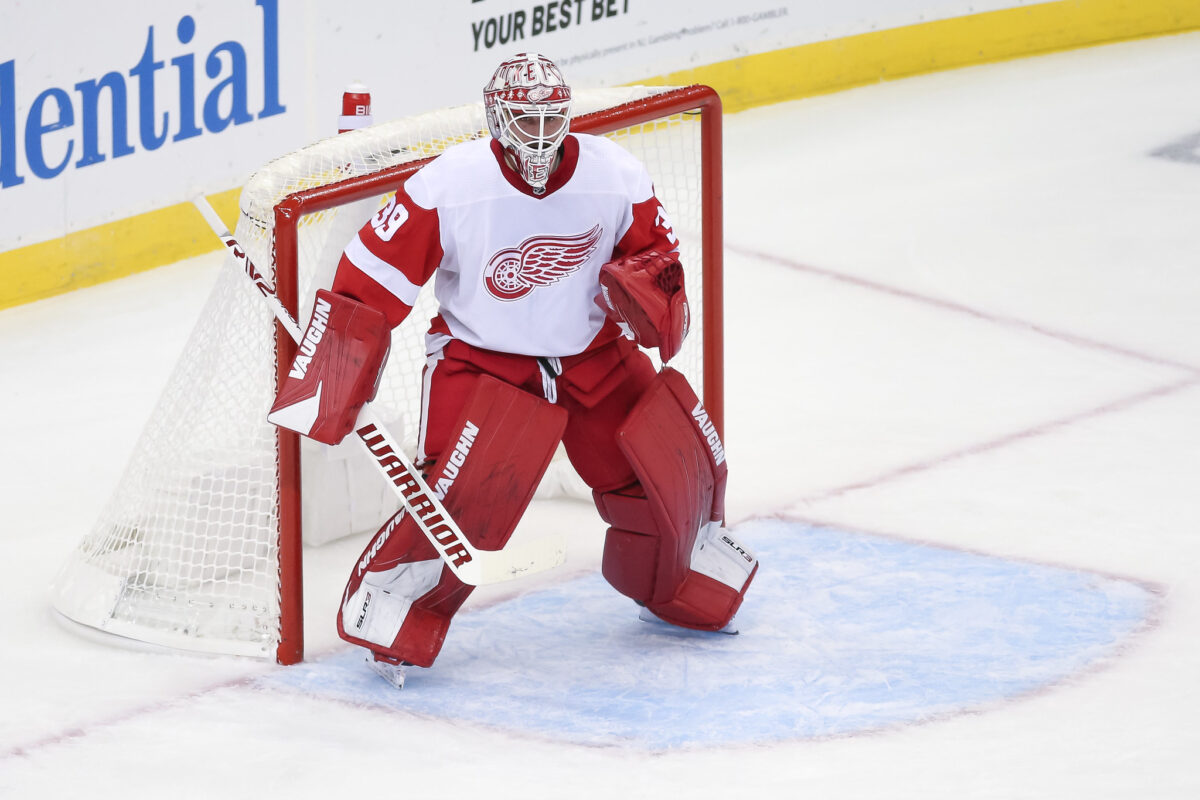 Nedeljkovic is an unrestricted free agent, while Blackwood and Ingram are restricted, but none of them should be particularly expensive to bring in. Their contracts wouldn't be excessive, and San Jose might be willing to part with a mid-to-late-round draft pick in exchange for Blackwood or Ingram's negotiating rights. The Sharks could provide any one of them with more ice time and the flexibility to adapt to being a full-time starter and see franchise-wide benefits not long after.
Exploring Backups Should Be One of Many Options
The Sharks' goalie picture right now is incredibly uncertain. Outside of Kahkonen's contract and a report that restricted free agent Eetu Makiniemi will return next season, very little is known about what San Jose's net will look like in the near future. As such, the front office should expand its horizons as much as possible. Free agency, the draft, potential trades — all of these should be taken into consideration. Looking into backup goalies can be part of the solution, but it can't be the entirety of the solution.
The San Jose Sharks are just beginning one of the most vital offseasons in franchise history, and nowhere is that clearer than at the goalie spot. The position could go in a lot of different directions, but looking at free-agent backups is a good place to start.
---
---