It's assessment time once again in St. Louis.
For the Blues, it's another season seemingly wasted.
Another season they've been upset by the Los Angeles Kings in the playoffs…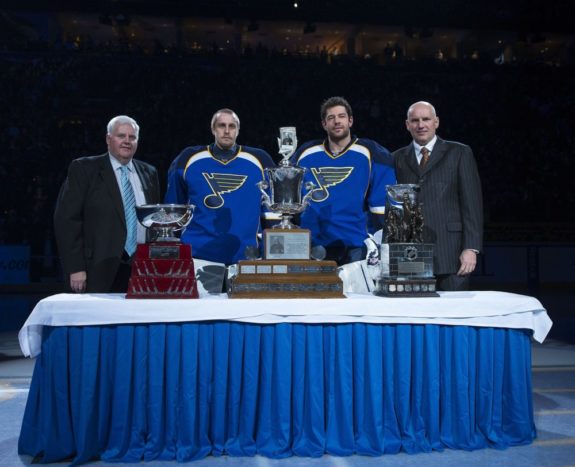 After General Manager Doug Armstrong deviated from the Blues trade-deadline day norm by going after headline acquisitions such as Jay Bouwmeester in the hopes of finally seeing his team overcome the typical playoff disappointment that they've experienced over the last two decades, the Blues now seem to be left with more questions than answers.
Going into the 2012-2013 offseason, the Blues have several of their key players needing not only a new contract, but also a raise from their previous contract. Considering the salary cap is expected to be lower than last year's $70.2 million, resigning key players while also improving the overall core of the team will be a more daunting task than usual.
Jeff Ponder outlines who should stay and who should go right here.
After an extensive review of this year's first round exit, some key roster spots, and thus, key roles need to be revolutionized; dramatic changes are in order.
#1 Playmaking Center
While the Blues lack a pure sniper/point producer from the wing, their depth and overall balance on their wings from line 1 to line 4 is a nice advantage heading into this year's offseason.
Youngsters like Jaden Schwartz, Vladamir Tarasenko, and quite possibly Ty Rattie somewhere down the line will provide this Blues team with above-average talent on the wings for years to come (provided they stay with the team, and all indications are pointing in that direction).
However, what the Blues are currently lacking is a top-line center; it isn't David Backes.
Amongst all the centers in the NHL for this past season, Backes finished 42nd in total points, 84th in goals scored, and 25th in assists.
Even after considering the fact that this year was a shortened season, stats like these would be acceptable and expected of a high-end #2 center.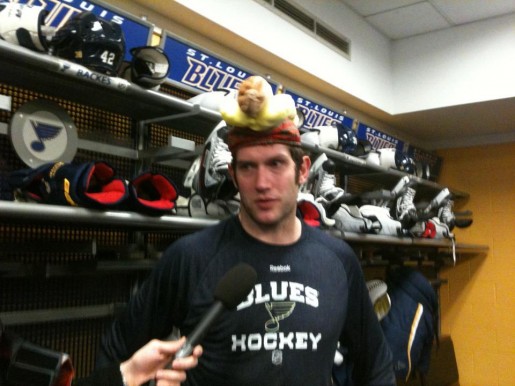 Furthermore, his career stats also indicate that Backes is no more than a high end #2/low-end #1 center: he has never been higher than 18th in total points amongst centers in his entire career.
In his 6 seasons with the Blues, Backes has surpassed the 60-point mark once and the 50-point mark twice. Looking at his goals and assists per year, we see he's very well rounded as his goals and assist are typically on par with one another.
That's not what this Blues team needs from their #1 center though. For this Blues team, they need a #1 center that feeds pucks left and right to their top 2 wingers.
They need a playmaker.
Candidates: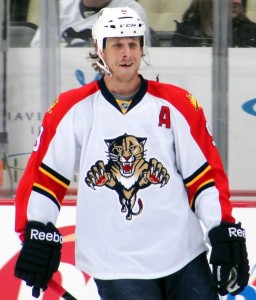 There aren't many. This is certainly one of the thinnest UFA pools for franchise centers in recent memory.
Stephen Weiss can be THE ideal pickup if the Blues are willing to take a bit of a gamble.
Here's a little preview of Weiss insane hockey sense and passing ability:
https://www.youtube.com/watch?v=je7VZBILegg
And here's Weiss showing off his ability to go coast to coast with the puck:
2nd pairing shutdown defenseman.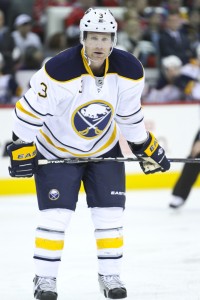 Jordan Leopold seemed like a good acquisition and a nice partner for Kevin Shattenkirk.
However, like The Hockey News points out, Leopold's flaw is in his inability to constantly take advantage of his 6'1", 206 lbs. frame.
The Blues need a shutdown defenseman alongside Kevin Shattenkirk. Their top pairing should be set for next year as long as the Blues resign their #1 offseason priority, Alex Pietrangelo. Petro and Bouwmeester should be the automatic #1 defense pair for the Blues heading into next season, especially considering both would be #1 defensemen on most teams.
Shattenkirks offensive abilities are well established. However, his small frame puts him at a disadvantage when he's on the ice against large forwards.
He needs a Douglas Murray type defensemen to be his partner. That would give the Blues an insane 1st pairing in Petro-Bouwmeester, a strong 2nd pairing consisting of a puck moving defenseman and a stay at home defenseman, and then an above average 3rd pairing with the great Barrett Jackman (can you tell he's a favorite of mine?) plus whomever the Blues choose to stick with him.
Candidates:
Speaking of Douglas Murray, his transition from the Sharks to the Penguins has proven his versatility; his shutdown ability was already fairly known:
http://www.youtube.com/watch?v=Othpy-2Dq70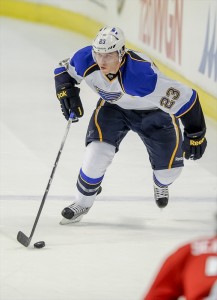 And Brian Boyle is no pushover at a robust 6'7″, 244 lbs…
However, Murray will likely be a very coveted player and may get offered a larger than deserved contract. But considering Coach Ken Hitchcock's defense first mentality, Douglas Murray is the ideal defenseman for the Blues in this years UFA market.
If they can't land him, the Blues should just stick with what they have. 
Depending on his camp, it may be time for Ian Cole to get his shot as a main-stay on the Blues blue line.
So, what do you think Blues fans? What area(s) need to be addressed this offseason?
Follow Bill on Twitter @BBSuns.