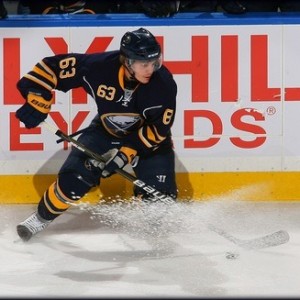 As the NHL playoffs continue without Buffalo, the Sabres and their fans are already looking forward to next season. Watching the San Jose vs. Detroit series, I realized that there is no way the Sabres could compete in a game, or series, of that intensity, which may be a key factor in why they lost to the Flyers in Game 7 and have won only one in the history of the franchise.
That all could change with the enormous amount of talent coming from Portland. In a couple of years, the team may be able to compete and win under that pressure. We saw it this season, but only in flashes. The Sabres won huge games during the regular season just to get into the playoffs.
Whatever the reason was for a largely disappointing Game 7 performance was, one could expect the Sabres to only improve in games of that magnitude.
Buffalo have already seen tremendous potential from players such as Tyler Ennis, Nathan Gerbe, Andrej Sekera, Tyler Myers, Jhonas Enroth and Marc-Andre Gragnani to name a few.