Does size matter?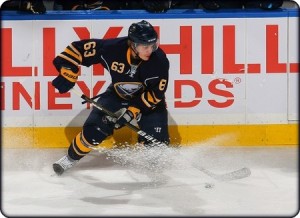 In today's NHL, the answer is increasingly no.
Although the average size of an NHL player continues to rise, now at 6 foot 1, 202 pounds, a greater number of players of smaller stature have begun to enjoy success at the NHL level.
To many, the lack of size as a hockey player is often seen as a death sentence for one's career, as such players are rarely drafted, let alone signed.
However, select players in today's NHL are helping to shatter the perpetual perception that small players cannot play and succeed at hockey's highest level.
In fact, at the moment there seems to be a rising demand for skilled players of smaller stature. For instance, Brendan Leipsic was recently acquired by the Toronto Maple Leafs as the centerpiece of a major trade despite standing in at 5 foot 10, 177 pounds.
Further, Steve Moses recently broke the KHL goal scoring record despite his 5 foot 9, 170 pound frame and is drawing significant attention from multiple NHL teams.
The successful play of such individuals not only alters the league wide perception of smaller players, but also inspires those of younger generations who lack size to never give up on their dream of reaching the NHL.
The 2015 All Small Team
Resulting from their spectacular play this season, it is time to highlight the leagues top players at each position who use their tremendous skills to excel despite their size.
Center – Jiri Hudler – 5 foot 10, 185 pounds
A 10 year NHL veteran, Hudler has enjoyed a successful career with the Detroit Red Wings and currently plays for the Calgary Flames.
Drafted in the second round, 58th overall in the 2002 NHL Entry Draft, Hudler is a stabilizing presence for the Flames who is reliable at both ends of the ice.
This season, Hudler is on pace to break his previous career high in points, a mark which he set at 57 back in 2008-09 with Detroit. Jiri's 48 points thus far make him the Flames' highest scoring player, while his 19 goals are second only to Sean Monahan's 20.
Despite his size, Hudler has been considered a quality center ice man his entire career, and this season is no exception as Hudler is amongst the NHL's best.
Right Wing – Martin St. Louis – 5 foot 8, 180 pounds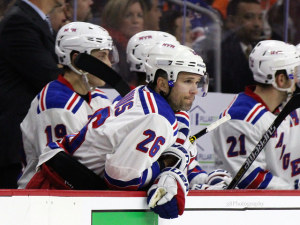 Now in his 16th season, "Marty" is an ageless wonder who to this day remains one of the best players in the NHL.
Arguably among the best undrafted players in NHL history, St. Louis has long been a consistent scoring machine as well as competitor.
St. Louis is the role model of many for his ability to overcome his lack of size, having captured the Art Ross, Hart Memorial and Lady Byng trophies on multiple occasions.
This season, St. Louis has done what he has done his entire career: produce. 58 games in, Martin has scored 18 goals and 44 points, good for third best on the Rangers.
St. Louis encapsulates determination, as despite his size and the fact he was not drafted, Martin managed to not only reach the NHL, but become one of it's best, most consistent players.
Left Wing – Johnny Gaudreau – 5 foot 9, 150 pounds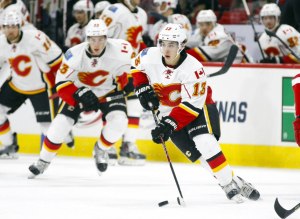 Rookie sensation Johnny Gaudreau is lighting up the NHL in his first season following a highly successful NCAA career with Boston College.
"Johnny Hockey" as he has become known, was drafted in the fourth round, 104th overall in the 2011 NHL Entry Draft and has been making teams regret passing him over ever since.
Despite his small stature, Gaudreau is having a Calder Trophy caliber season with the Calgary Flames. In his 58 games played thus far, Johnny has been extremely impressive, having scored 15 goals and 29 assists for a total of 44 points, a mark good enough for second in NHL rookie scoring and third on his team, slightly behind Mark Giordano and the previously mentioned Hudler.
Gaudreau is the latest player to have incredible success at the NHL level despite a lack of size. Johnny may well become the Martin St. Louis of 20 years ago, as Gaudreau has incredible skill and determination, two qualities which will inspire undersized players for years to come.
Defense – Torey Krug – 5 foot 9, 180 pounds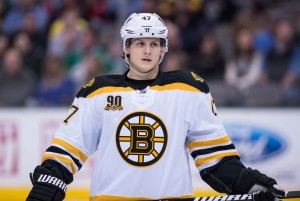 Now in his second NHL season, Torey Krug of the Boston Bruins has become widely known as one of the top offensive defenseman in the league.
Not surprisingly, Krug was not selected in the NHL Draft, however he was signed by the Boston Bruins following a successful tenure at Michigan State University.
In his second season, Krug has picked up right where he left off after a stellar rookie campaign which saw him finish fourth in Calder Trophy voting. 55 games in, Krug has accumulated 11 goals and 30 points, putting him on pace to finish with offensive statistics similar to last season, numbers which are equally impressive.
Defense – Tyson Barrie – 5 foot 10, 190 pounds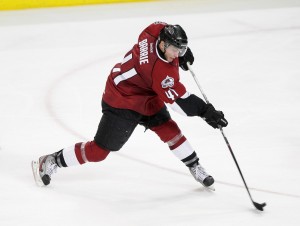 Tyson Barrie is in the midst of his second full campaign with the Colorado Avalanche and is quickly becoming a top pairing NHL defenseman.
Chosen by the Avalanche in the third round, 64th overall in the 2009 NHL Entry Draft, Barrie is a strong offensive defender who is also sound defensively.
Averaging 21 minutes per game, Barrie is following up his first full season with yet another successful campaign, having recorded an impressive 36 points in 58 games. This offensive output is comparable to Drew Doughty of the Los Angeles Kings and is better than Anaheim Ducks star Sami Vatanen.
Somewhat of a hidden gem buried in a poor Colorado season, Barrie is quickly and quietly becoming one of the NHL's best defenseman at the age of 23.
Goalie – Jaroslav Halak – 5 foot 10, 185 pounds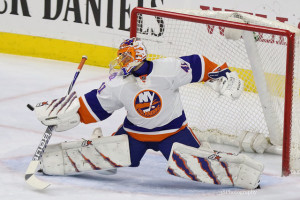 In the NHL, no position is more demanding of size than at goaltender. It's quite simple really, a big, tall goalie is able to cover a greater amount of the net than one lacking in size.
Despite this, Jaroslav Halak has persevered to become of the NHL's finest. In his 9th NHL season, Halak has long been one of the league's best goaltenders despite his inability to stick with one team.
Drafted in the now non-existent 9th round, 271st overall in the 2003 NHL Entry Draft, Halak has been a star with the Montreal Canadiens, St. Louis Blues, Washington Capitals and now the New York Islanders.
This season, Halak is enjoying yet another great season, especially so considering he currently ranks third in the NHL with a whopping 32 wins in only 45 games played.
Halak has received the vast majority of time in the New York crease, and is a major reason why the Islanders are once again a legitimate Stanley Cup contender.
Disagree with my team? Discuss in the comments!