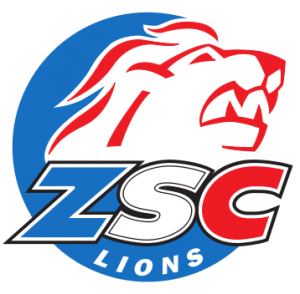 The ZSC Lions have won the Swiss Championship in a frantic finish to the playoff final series, taking Game 7 against SC Bern with a Steve McCarthy goal 3 seconds before the end of regulation for a famous 2-1 victory and securing the Zurich club's first championship since 2008.
The series started evenly with Bern winning the first game and Zurich the second before Bern easily took the next two. The series looked over after a 3-1 advantage to the team from the nation's capital, however an overtime victory in game 5 gave the Lions some momentum leading them to a 6-3 blowout win in game 6 and eventually sealing them the Swiss title one game later.
ZSC were the first to score in the championship game at 19:38 through M. Bastl (assisted by T.Monnet and A.Ambuhl).  SC Bern countered with a goal in the second period through I. Ruthemann (assisted by M.Pluss and C.Neuenschwander) and that scoreline remained until 19:57 in the 3rd period when the puck found its way to Steve Mccarthy (assisted by J.Tambellini and A.Ambuhl) who slotted it into the back of the net in front of the stunned crowd at the PostFinance Arena in Bern, to provide ZSC with the championship winning goal.
Game 1: Sc Bern 4 – ZSC Lions 2
Game 2: ZSC Lions 2 – SC Bern 1
Game 3: SC Bern 3 – ZSC Lions 0
Game 4: ZSC Lions 0 – SC Bern 2
Game 5: SC Bern 1 – ZSC Lions 2 (OT)
Game 6: ZSC Lions 6 – SC Bern 3
Game 7: SC Bern 1 – ZSC Lions 2
This was an amazing feat for the  Lions, who finished only a disappointing 7th in the NLA regular season, then swept both title favorites HC Davos (2nd overall) and EV Zug (1st overall), winning 8 straight games before facing SC Bern in the final series.
A lot of the credit to the successful 2012 campaign will go to goaltender Lukas Flüeler, who produced some amazing saves to keep the Lions in with a chance game after game. The victory will be extra sweet for former Vancouver Canucks player Jeff Tambellini, who lost in the Stanley Cup Final game 7 last season against the Boston Bruins but provided the assist on the championship winning goal in 2012.
The game-winning goal video can be found at SF DRS's website.