The 2000 NHL Draft is one of the more infamous drafts in NHL history. The New York Islanders made history by picking a goaltender first overall. It was the first time this had happened since the Montreal Canadiens selected Michel Plasse first overall in 1968. Rick DiPietro was the consensus top goalie available in that draft, but history didn't unfold the way it was meant to.
DiPietro was penciled to be the saving grace of an Islanders organization during a time of turmoil. He's best remembered for being signed to a controversial 15-year contract that is widely believed to be one of the worst deals in NHL history. Joining DiPietro at the top of the rankings that year was Brent Krahn. However, the ninth overall pick taken by the Calgary Flames played just one NHL game.
In total, 32 goaltenders were drafted by NHL clubs that year. Hands down, the best goaltender selected was taken deep in the draft's seventh round (more on that later). Only six goaltenders went on to play more than 100 games in the NHL, but four of them became starting netminders at some point of their career.
2000 NHL DRAFT – OTHER NOTABLES THAT PLAYED IN NHL

PICK
PLAYER
DRAFTED BY
GP
GAA
SV%

9th

Brent Krahn

Calgary Flames

1

9.00

.667

45th

Mathieu Chouinard

Ottawa Senators

1

0.00

1.000

70th

Mikael Tellqvist

Toronto Maple Leafs

113

3.01

.898

166th

Nolan Schaefer

San Jose Sharks

7

1.88

.920

226th

Brian Eklund

Tampa Bay Lightning

1

3.10

.842

240th

Adam Berkhoel

Chicago Blackhawks

9

3.81

.882

261st

Reinhard Divis

St. Louis Blues

28

3.32

.880
Only one is a surefire future Hall of Famer. Another loves conspiracy theories, one had his career cut short by injuries, and another was the oldest player selected in his draft class.
Here are the top five goaltenders from the 2000 NHL Draft.
5. Dan Ellis
Drafted: 60th Overall, 2nd Round (Dallas Stars)
Career Stats: 212 GP – 87 W – 2.79 GAA – .906 SV% – 15 SO
Teams: Dallas Stars, Nashville Predators, Tampa Bay Lightning, Anaheim Ducks, Carolina Hurricanes, Dallas Stars, Florida Panthers.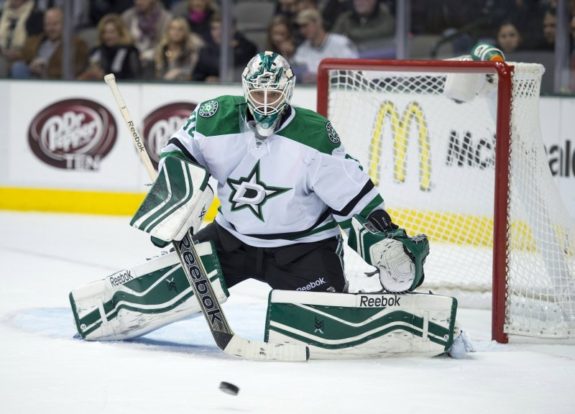 At one point, Ellis looked to be battling as one of the Dallas Stars' top goaltending prospects along with Mike Smith. For much of his career, Ellis was a decent backup goalie in the NHL. He played 11 seasons with seven different franchises, and the best stretch of his career was between 2007-10 with the Nashville Predators. Ellis split the starting duties with an up-and-coming Pekka Rinne and held a respectable 49-42-8 record.
During Nashville's 2007-08 playoff run, Ellis was spectacular, especially in Game Five of the first round against the Detroit Red Wings. Ellis made 52 saves in a 2-1 overtime loss. The Red Wings would eventually eliminate the Predators in six games. Ellis ranks fifth on Nashville's all-time list for most games played (110) and most wins (49). He currently serves as a goalie scout for the Chicago Blackhawks.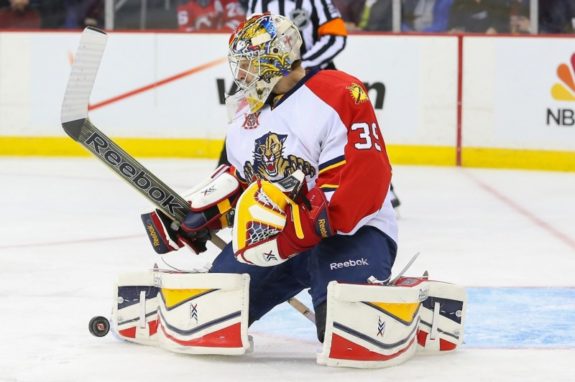 Even more impressive, Ellis' .912 save percentage (SV%) ranks third in franchise history among goalies that played more than 100 games for Nashville. The only two goalies better than him in that regard were Pekka Rinne and Tomas Vokoun. After his stint in the Music City, Ellis played with six other teams including a pit stop back in Dallas. He retired in 2015-16 after backstopping the AHL's Hershey Bears.
In comparison to his draft class, Ellis played the fourth most games (212), and his total wins (87) rank fifth. He also owns two franchise records for Nashville. One is for the longest shutout streak (233:39) and most saves in a playoff game (52).
4. Roman Cechmanek
Drafted: 171st Overall, 6th Round (Philadelphia Flyers)
Career Stats: 212 GP – 110 W – 2.08 GAA – .919 SV% – 25 SO
Teams: Philadelphia Flyers, Los Angeles Kings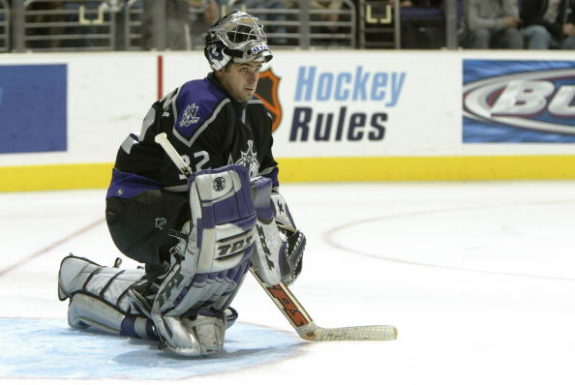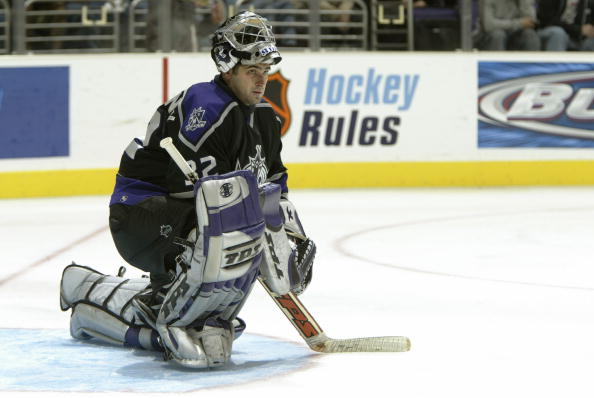 The oldest player drafted from that 2000 class, the 28-year-old Cechmanek was already a star in the Czech Republic. He was named the Czech Extraliga's best goaltender on five different occasions, including four years in a row. During that span, he won five league championships with HC Vsetin. When the Flyers drafted Cechmanek, they already had a starting goalie ready for primetime.
In his first year in the NHL, Cechmanek finished fourth in Hart Trophy voting and narrowly lost the Vezina Trophy voting to Dominik Hasek. He played just three seasons for the Flyers who never made it further than the second-round with Cechmanek as their goaltender. Philadelphia ended up trading Cechmanek to the Los Angeles Kings for the 2003-04 season. It would be his last year in the league before returning to Europe.
During Cechmanek's short four seasons in the NHL, he was a top-10 goalie in the league. From 2000-2004, Cechmanek's numbers place him eighth in wins (110), and fourth in shutouts (25). Among goalies who played at least 100 games, he finished eighth in save percentage (.919 SV%). He's also fifth all-time amongst Philadelphia goalies for wins and second behind just Bernie Parent for the most shutouts in franchise history (20).
3. Rick DiPietro
Drafted: 1st Overall, 1st Round (New York Islanders)
Career Stats: 318 GP – 130 W – 2.87 GAA – .902 SV% – 16 SO
Teams: New York Islanders.
DiPietro's was headline-worthy from the day he became the first goalie since 1968 to go first overall. DiPietro became just the fourth American-born player to be drafted first overall, after Brian Lawton (1983, Minnesota North Stars), Mike Modano (1988, Minnesota North Stars) and Bryan Berard (1995, Ottawa Senators).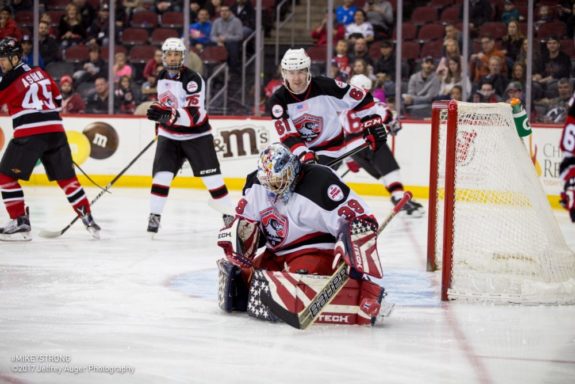 The hype was so high, Islanders general manager Mike Milbury hastily traded away a future NHL All-Star named Roberto Luongo. Milbury even traded away their starter Kevin Weekes to usher DiPietro to the top of their depth chart. The Islanders were terrible when they drafted DiPietro but became a playoff team in 2003-04, led by their star goaltender. After the lockout, New York would sign him to an unprecedented 15-year, $67.5 million deal. A rash of injuries highlighted by several concussions would derail DiPietro's career just as it was starting.
He couldn't live up to the lofty expectations of that contract, and the Islanders once again slipped into mediocrity at the same time. From 2008-2013, the former first overall pick would play just 50 games over those five seasons due to various injuries. The Isles would eventually buy out the remaining eight-years of DiPietro's contract in July 2013. Retiring as a 31-year-old, DiPietro ranks second behind Billy Smith amongst Islanders goaltenders for most games played (318).
DiPietro sits third amongst the franchise's goaltenders for all-time wins (130) and shutouts (16). DiPietro also finished his career with an odd piece of trivia as the goalie with the most points (19) in franchise history. Injuries and playing for a poor Islanders team prevented us from knowing how good DiPietro really could've been.
2. Ilya Bryzgalov
Drafted: 44th Overall, 2nd Round (Anaheim Ducks)
Career Stats: 465 GP – 221 W – 2.58 GAA – .912 SV% – 34 SO
Teams: Anaheim Ducks, Arizona Coyotes, Philadelphia Flyers, Edmonton Oilers, and Minnesota Wild.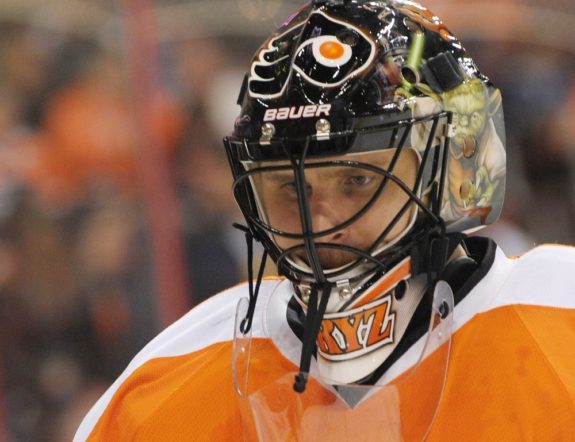 The always eccentric Bryzgalov played the second-most games amongst the drafted goalies from 2000. Ranking amongst all goalies that played since the 2000-01 season, Bryzgalov ranks 19th for the most wins during that span. Of all the most trivial things to know about Bryzgalov, he's the winningest goalie in Arizona Coyotes history. That also dates back to the franchise's time in Winnipeg.
After leading the Anaheim Ducks to the Western Conference Final in 2005-06, the duo of Bryzgalov and Jean-Sebastien Giguere led the Ducks to a Stanley Cup in 2006-07. Giguere did most of the grunt work, but Bryzgalov did play the first four games of the playoffs. It wasn't until he was waived by the Ducks the following season that he broke out on the NHL scene. Bryzgalov spent four seasons with the now Arizona Coyotes and was an absolute workhorse.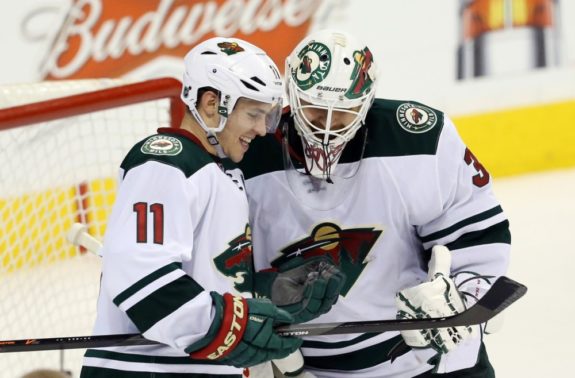 In 2009-10 he arguably had his best season winning 42 games and finishing second in Vezina Trophy voting. He also finished fifth in Hart Trophy voting. It was in July 2011 that things took a turn in Bryzgalov's career when he signed a nine-year, $51 million contract with the Philadelphia Flyers. He'd last two seasons before the Flyers bought out the remaining seven years of that deal. He had a 2.60 goals-against average (GAA), and a .906 save percentage (SV%) in 99 games.
After that, teams were leery of Bryzgalov, his lack of confidence, and his eccentric ways. Bryzgalov would then have short-stops in Edmonton and Minnesota before finishing his career with the team that drafted him. Bryzgalov would finish his career with the Ducks in 2014-15. His career was highlighted as a three-time Olympian and winning back to back gold medals at the 2008 and 2009 World Championships.
1. Henrik Lundqvist
Drafted: 205th Overall, 7th Round (New York Rangers)
Career Stats: 745 GP – 406 W – 2.32 GAA – .920 SV% – 62 SO
Teams: New York Rangers.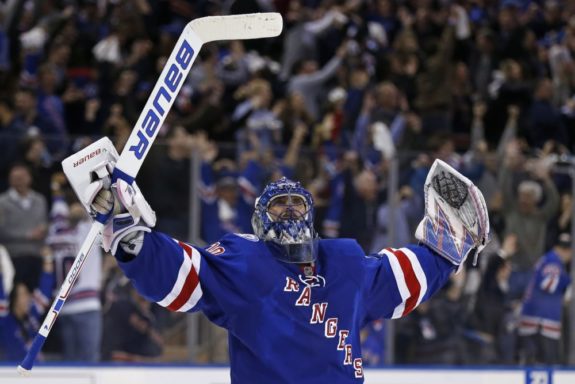 If Lundqvist retired as of this writing, he'd be the tenth winningest goalie in NHL history. In fact, last season he surpassed Hall of Famer Dominik Hasek for the most wins for a European goaltender. If Lundqvist has another 30-win season in 2017-18, he'll move into eighth on the all-time wins list. The 34-year-old has been a six-time finalist for the Vezina Trophy and won the award in 2011-12.
It's flabbergasting to think 21 other goaltenders were selected before him in the 2000 NHL Draft. Outside the lockout-shortened 2012-13 season, Lundqvist has never dipped below the 30-win mark in his career. That's 11 seasons of 30-wins or more. His 61 shutouts are tied for 16th all-time with Turk Broda. Lundqvist is also two games away from entering the top 20 for most games played by an NHL goaltender.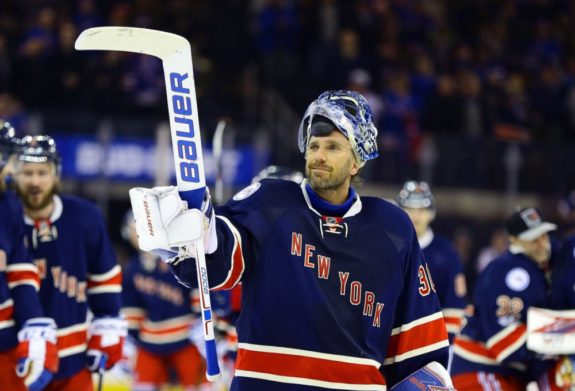 The only thing missing from Lundqvist's mantel outside a Hart Trophy is a Stanley Cup. Lundqvist came ever so close in 2014 when the Rangers lost in five games to the Los Angeles Kings. Despite all his accolades, it's possible Lundqvist goes down as the best goalie to never win a Stanley Cup. Of all the goaltenders taken from that 2000 NHL Draft, Lundqvist is head and shoulders above his draft class.