This week has been a jarring reminder of what it means to be captain of the Montreal Canadiens.  If these emotional last few days have proven anything to Montreal Canadiens fans it's that management was right to hold an audition year for the next Habs captain and not rush to fill the position left open by Brian Gionta.
On the ice the team is doing fine with its four rotating alternates, Andrei Markov, Tomas Plekanec, Max Pacioretty and P.K. Subban.  We can certainly thank intangibles like leadership for the team's top tier standing in the league when analytics and puck possession numbers have the Habs ranked much, much lower.
However, coming into this season, none of the four seemed quite ready to become the organization's next captain.  Today, they seem even less so, when compared to the two longest tenured captains in Canadiens history who were both remembered this week: Saku Koivu the stoic captain who battled cancer during his reign and the regal Jean Beliveau who passed away late Tuesday night.
Saku! Saku!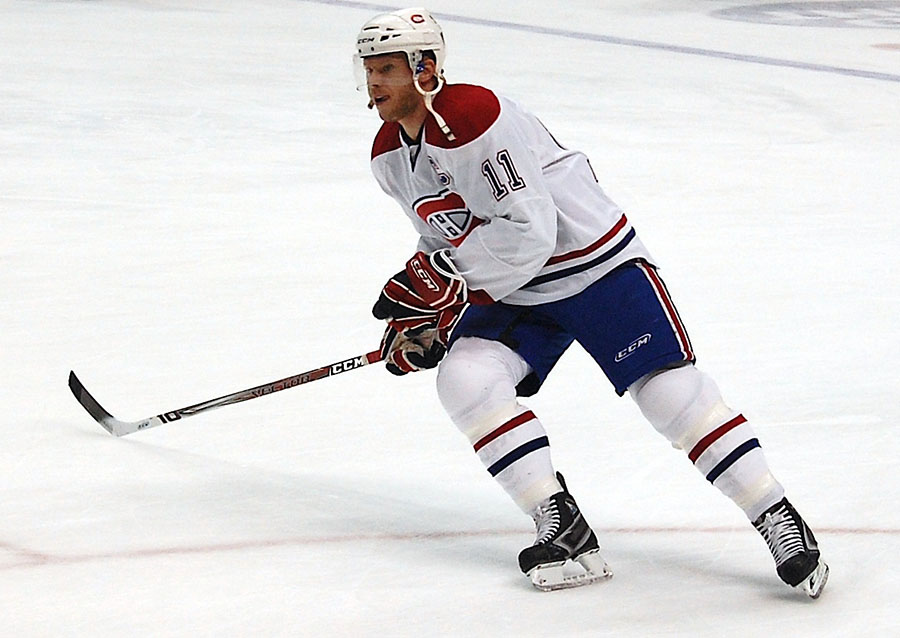 On Monday night RDS, the Canadiens French language broadcaster, aired a documentary that chronicled Koivu's embattled 18 year NHL career, in anticipation of a pre-game ceremony that will take place at the Bell Centre on December 18th and to honour his announced retirement from the NHL.
I recommend it because it penetrates the well-guarded wall that surrounded Koivu during his time with Montreal and reveals so much about what Saku, the man, was going through during his battle with cancer.  The heartfelt interviews feel like a long-awaited release from the pressures of being captain of the Canadiens and from the brave face he always carried when representing the Club during this difficult time.  Koivu was the man who made us all believe anything was possible, even when the team lost its way.
Le Gros Bill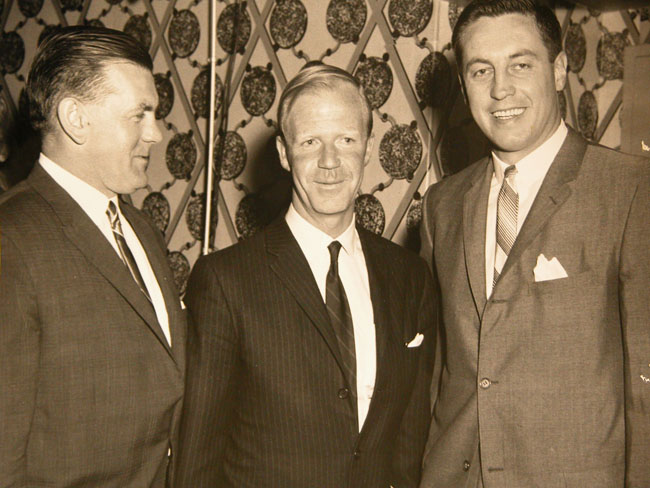 Canada is in mourning.  Since the announcement of Jean Béliveau's passing on Tuesday at the age of 83, there has been no shortage of tributes, articles and honours paid to one of the greatest men ever to play the sport of hockey and to one of the nation's true heroes, thanks to his craft, his talent, his charm and mostly his character.
I met Jean Béliveau when I was 10 years old..That's when I knew I wanted to play for the @CanadiensMTL -A Hero and Hockey's Captain #RIP

— P.K. Subban (@PKSubban1) December 3, 2014
He was a leader, an icon and in his ten years as captain of the Montreal Canadiens won countless awards and Stanley Cups.  But it was the man, off the ice, that is most talked about today and remembered most fondly. He epitomized ambassador and everyone from NHL stars to fans to Canadians in general have come forth with anecdotes of warm, chance encounters with Béliveau that were uplifting and awe-inspiring.
Two of my heroes encapsulated Beliveau better than I possibly could: Red Fisher and Michael Farber, former Montreal Gazette writers who knew the man and understood the legend.
A Captain's Legacy
It's amazing to consider how different these two celebrated captains are as men and as players, despite that they played the same position.
Koivu was the first European-born captain who struggled on his arrival to Montreal to learn English and navigate a sport where most thought he was too small to participate.  Béliveau was the towering and coveted center from Quebec who understood Montreal and its fan base.  Koivu never won a Stanley Cup.  Béliveau won 10. Koivu's number 11 now belongs to Brendan Gallagher.  Béliveau's number 4 hangs from the Bell Centre rafters and he is a member of the Hockey Hall of Fame.  So many differences, and yet so many similarities.
Both were immeasurably strong and natural leaders elected captain by their teammates.  They were respected by the fan base, the community and the NHL as a whole.  Both left their mark on the Montreal community: Béliveau through his dedicated work helping children and his willingness to interact with anyone who could muster the nerve to approach him; Koivu through his unannounced visits to the Montreal General Hospital cancer ward to interact with patients, by starting a lasting Foundation that brought the first PET scan to Montreal and by always taking the team on his shoulders.  These two benevolent captains left the City with a legacy that transcends the sport of hockey.
It's unfair to measure our future Canadiens captain by these standards and yet the benchmark still remains.
Future Habs Captains
When I look at today's Canadiens roster, I can't imagine who will carry the torch or leave a lasting legacy.  Perhaps, it's unfair to hold any of the four candidates to those standards, the bar so far above what we fathom for the sport.
Combined, they have all the traits we seek in a captain: Markov and Plekanec are the quiet on-ice leaders who marshal the team to compete; Pacioretty started a Foundation to bring a state of the art MRI machine to Montreal in the wake of a devastating hit that left him with a concussion and broken vertebrae; P.K. Subban is the charming super star who wears his love of the sport on his sleeve.  Together the four can accomplish great things, and perhaps only when they are far removed from the team will we recognize their true impact.
But today, of the four, only Subban has that quality that breeds legacies.  He plays for the Montreal Canadiens but he does not belong to Montreal, nor its fans alone.  Like Koivu and Béliveau, Subban belongs to the sport of hockey and represents it with pride, humility and grace.  Still, I wonder if Subban is mature enough or settled enough to represent the Canadiens with the reserve and poise becoming captain demands, especially in Montreal.
It is only fair that Habs management gave their candidates for captain a chance to understand what would be expected of them if the "C" is eventually stitched to their sweater.  It is a demanding and all-consuming position.  We had a glimpse of what it means this week and it filled me with tears of gratitude.