With four different Canadiens goalies slated to suit up over the team's first preseason games, Habs fans will at least get a glimpse of Carey Price's future back-up. They just can't be sure of who it will be.
Secret Identity
The mysterious netminder's identity isn't so secret that it can't be logically deduced. Granted, little is guaranteed, but, considering two are waiver-exempt, Zachary Fucale and Charlie Lindgren—in spite of the latter's show-stopping save against the New Jersey Devils on Monday—they should be destined for the minors.
Oh my, Charlie Lindgren pic.twitter.com/ref3p7xv5b

— Marc Dumont (@MarcPDumont) September 27, 2016
Ditto for 19-year-old Michael McNiven, who's expected to play the lion's share of net for the Ontario Hockey League's Owen Sound Attack this coming season.
That leaves just Price, last year's de facto starter in Michael Condon and free-agent-signing Al Montoya as the remaining goalies in this year's camp. So, under the assumption that Price's job is safe (it is), the latter two should battle it out for one of the cushiest jobs in hockey (if not all of sports).
The Usual Suspects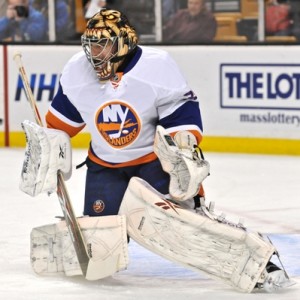 However, it's almost as if the result has been pre-ordained. Oh, it's possible Condon retains his spot riding the pine with the big club. It's just unlikely the Canadiens would have gone out and signed a goalie who posted a 2.18 goals-against average and .919 save percentage last season, going 12-7-2, if they didn't want to go in that direction from here on out.
As alluded to earlier, either Montoya or Condon would have to go through waivers if they're cut prior to the start of the season. That, again, is assuming Montreal doesn't want to keep three goalies on its roster. Seeing as that extra roster spot would be better served securing the rights of, say, Sven Andrighetto up front or one of Mark Barberio or Zach Redmond on defense, that's just logical.
So, the Habs have the option of exposing either Montoya or Condon, who posted seriously inferior numbers last season, to waivers. On the surface, even after just a few preseason games, it's a laughably easy decision: Send down the guy who sucked last season.
However, delving deeper, it's not so simple, beginning with the fact that Condon wasn't as bad as his numbers suggest. Sure, his puck-handling wasn't great and it compounded the team's problems scoring, but, considering the impossible situation he was thrust into, replacing Price behind an at-times AHL-caliber line-up, he did all right.
Condon vs. Montoya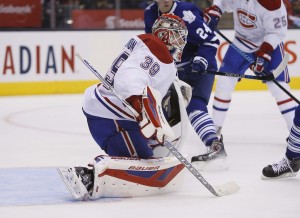 Ideally, Condon would post a higher save percentage than the .903 he did last season. That's downright bad, even for a back-up.
However, it should be noted in three of his last five seasons, Montoya posted one below .900. If you look at his last four full seasons, he's alternated between great and horrendous. Following that same pattern, this next campaign is due to be bad.
Now, trends can be broken. Habs fans know this firsthand through their experience with Price himself. Up until he broke out as one of the world's best goalies in Sochi in 2014, he enjoyed up-and-down success that was mostly down, with one great season followed by two mediocre ones. That trend persisted through two complete cycles over the first six years of his career, but it's been put to bed now. A Hart Memorial Trophy tends to make everyone sleep easier at night.
So, Montoya is definitely capable of keeping his success from last season going. However, seeing as Price posted a .905 save percentage, just two points higher than Condon's, as recently as 2012-13, no one should write Condon off yet either. Condon may not be the Calder Memorial Trophy candidate with the starting potential many believed he had early on in 2015-16, but he can still be an effective NHL goalie.
So, should the Habs expose a 26-year-old goalie to waivers in order to save a 31-year-old one who's battled consistency issues throughout his career? It's not as cut and dry as you might think, especially with the Habs pretty close to the salary cap and Condon making nearly half of Montoya's salary.
Both will be unrestricted free agents come the end of the season. However, it's imperative the Habs spend this preseason properly assessing who really belongs behind Price so as not to lose the right goalie prematurely. They may have great goaltending depth, but it can get pretty thin—perhaps needlessly so—in a hurry.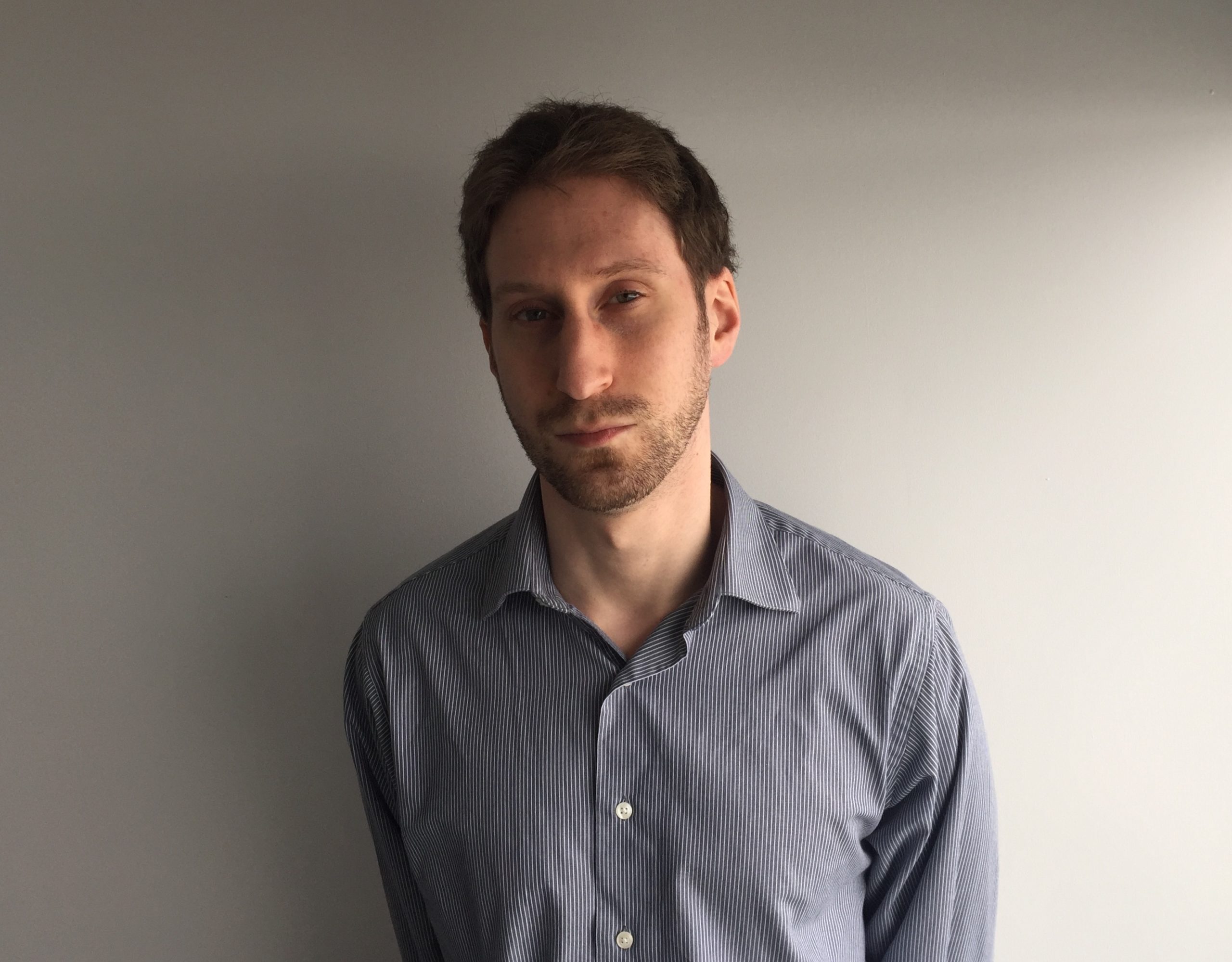 After 10 years of writing hockey, Ryan decided it was as good a time as any to actually join The Hockey Writers for the 2014-15 season. Having appeared as a guest on such programs as CBC Radio One's Daybreak, Ryan has also written for the Montreal Gazette and Bleacher Report and worked for the NHL itself and his hometown Montreal Canadiens. He currently writes about all things Habs for THW, with it being a career highlight for him to have covered the 2021 Stanley Cup Final as a credentialed member of the press.