With 20 games under their belt this season, the Windsor Spitfires are staring at a congested OHL Western Conference. The season has had plenty of highs and definite lows, which has the team squarely in the thick of the playoff race with just seven points separating the third and eighth seeds.
Around this time last season, we graded the Spitfires. They earned a solid B+ rating as they headed into their official rebuild with mostly positive feedback. A year later there are lots of questions to be answered. Have the veterans taken control of a young roster? Has the team earned the coveted "A" grade or will they receive the dreaded "Needs Improvement" with plenty of homework?
The team is in a different phase of their rebuild, so let's take a look at how things shape up after 20 games.
Offence, Where Are You?
Like the weather in Windsor, the temperature of the Spitfires' offence changes between hot and cold on any given weekend. Sitting ninth in the conference in goals scored (62), just ahead of the Flint Firebirds (53), is tough enough. When you look at their games, though, it's even more of a head-scratcher.
The Spitfires have had five games with five or more goals scored but 10 games with two or fewer goals. It's a crazy contrast that has left fans and the team, with more questions than answers. The good news is they're getting contributions from the entire lineup. Dallas Stars' prospect Curtis Douglas leads the team with nine goals and has become a force with eight points in his last seven games. Add in the 10 players who have at least four goals and you can see the depth starting to show.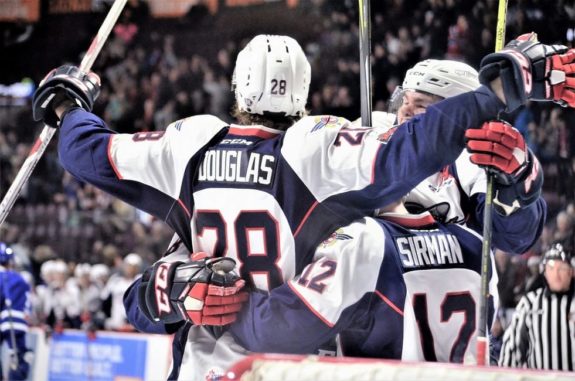 However, when you look up and down the lineup, there are several players who should be contributing more. Captain Luke Boka, 19, has just one goal in 16 games. He has six assists but he's hit a snag. Forward Mathew MacDougall, who attended the Tampa Bay Lightning development camp, is on pace for just 13 goals after scoring 17 last season. Second-year forward Cody Morgan had 10 goals last season after being a first-round selection of the Kingston Frontenacs. He has just one goal and four assists through 16 games.
Those players are all major parts of the team and the talent is there. While Douglas, veteran Tyler Angle (13 points in 20 games) and veteran Luke Kutkevicius (11 points in 19 games) have stepped up, you can't ignore the lack of production elsewhere.
The Spitfires have too much talent and potential to be this inconsistent. They need to find it if they want any hope of finally winning an OHL playoff series come March. Maybe their consistency is stuck in traffic on EC Row Expressway in South Windsor. Construction in this city gets even the best of drivers.
Grade: C-
Dynamic Defence Developing
If there's one thing the Spitfires have become known for, it's rock-solid defence. Last season, they finished in a log-jam, seventh overall in the league with just 224 goals against. This season, they're second in the conference and third in the league with 58 goals against in 20 games. Part of the reason for that is the spectacular goaltending of Michael DiPietro and Kari Piiroinen, but it's also the steady defensive group that has been put together.
General manager Warren Rychel has stressed defence-first over the last two seasons, bringing in Nathan Staios, Louka Henault, Lev Starikov and Connor Corcoran through drafts, plus Grayson Ladd in a trade with the Kitchener Rangers. Add in rugged veteran Sean Allen and the reliable Thomas Stevenson and you've got a group that has grown together to become a solid unit.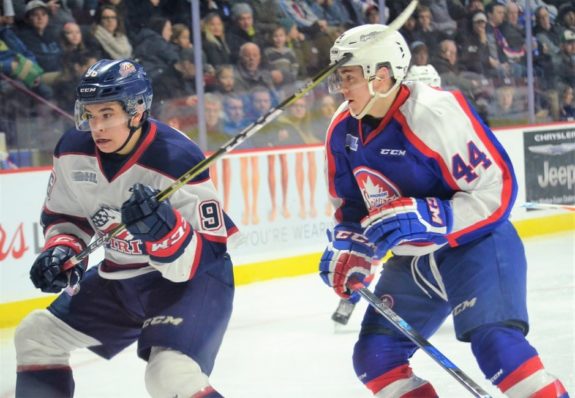 Other than Allen, the group has been together since last season's trade deadline. They're comfortable with the systems, know their roles and are developing both as players and as a cohesive group. However, while they've done well in their own zone, they're struggling with the puck. Corcoran leads the group with 10 points but it falls off quickly after that. Staios has just eight points, Ladd has just six and the rest of the group has only combined for two goals and seven assists. That's not a good recipe.
It doesn't help that Corcoran and Staios have a combined 61 shots while the rest of the group has 68 combined. You can't put the puck in the net if you don't put it on the net. The offence can be slightly excused as long as the defence continues to play like a rock. However, at some point, more contributions wouldn't hurt.
Grade: B
Blue Crease Full of Gold
Last season, the Spitfires rode DiPietro more than they should have. While they had backups Brock Baier and Lucas Patton, DiPietro was the goaltender almost every night. It's not quite the same this season but nobody is complaining. In fact, it's almost celebrated.
DiPietro, a Vancouver Canucks prospect, has been everything the Spitfires have needed this season. He has a goals-against-average of 2.18 and a save percentage of .926, both of which are on pace for career highs. Plus, he just set the team record for all-time career wins with 79.
When DiPietro moves on, whether it's through trade or by moving to the AHL, his protégé is ready to go. Rychel selected Piiroinen during the 2018 CHL Import Draft out of Helsinki, Finland and, with a GAA of 3.01 and .912%, he's proving to be ready for the everyday rigour of the OHL.
Piironen is only 17 years old but he's a highly-regarded prospect for the 2019 NHL Draft and he's making the most of it. Poised and always in control, he earned his first shutout at the Kitchener Memorial Auditorium earlier this month. In a tough, loud environment like the Aud, that says worlds about his talent and mental strength.
The Spitfires are enjoying every second of DiPietro's talents before decisions need to be made. Once they're made, though, the team is in good hands for a couple more seasons. Piiroinen and DiPietro have proven to be the tandem fans have long waited for.
Grade: A+
Hot and Cold Special Teams
Being a man (or two) up and being a man (or two) down have had very different outcomes for the Spitfires this season. With 69 power play chances, the Spitfires sit 16th overall in opportunities. The Kingston Frontenacs lead the league with 94 chances while the London Knights bring up the back of the pack with 61.
When you're near the bottom of the league, you need to have a lights-out power play to generate offence. That hasn't happened. The Spitfires have converted seven times on 42 chances at home and five times on 27 chances on the road for a 17.4 percent conversion rate, good for 12th in the league.
If the grade was based only on the power play, they'd get a "C+" grade. Compare their conversion rate to the Saginaw Spirit (24.6%) or Rangers (25%), who have had a similar number of opportunities, and an average grade is justified. Their penalty kill more than makes up for it, though.
Since 2016-17, the Spitfires have consistently been at or near the top of the league while shorthanded. Head coach Trevor Letowski and associate coaches Jerrod Smith and Mike Weber have maintained the system from former head coach Rocky Thompson and it's paying off.
Through 75 chances, they've allowed nine goals for an 88 percent kill rate. Remarkably, the Spitfires have given up just two goals on 37 chances at home for a nearly 95 percent rate. One goal came last weekend against the Guelph Storm, while the other was the second home game of the season against the Spirit.
When you think of Spitfires' penalty kill, Boka immediately comes to mind. What he has lacked in offensive production, he has more than made up for defensively. Game in and game out, there are few who block more shots and put more pressure on the opposition. There's a reason Boka was named the third-best Defensive Forward and the top Shot Blocker in the Western Conference last season in the annual Coaches Poll.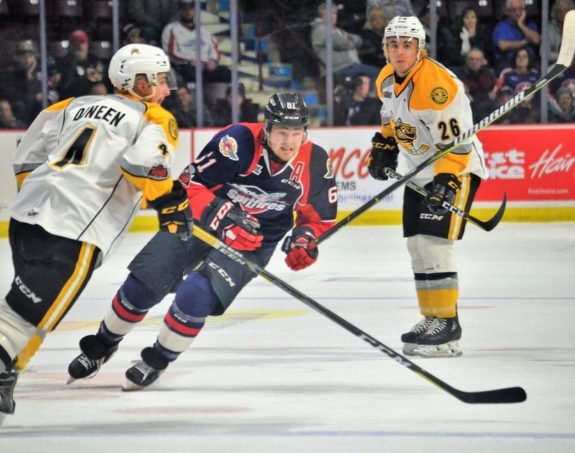 His dedication to defence, along with his work on special teams with veterans like Morgan, Cole Purboo and Chris Playfair, produces a penalty kill unit that gives the fans plenty of confidence. Their suffocating penalty kill is a point of pride and a proven formula. If they could convert a bit more on the power play, things would be that much better.
Grade: B+
Budding Bench Bosses
This is a big season for Letowski, Smith and Weber. A year ago, Letowski and Smith were on board and had a veteran lineup to work with. That gave them some leeway. Once the deadline hit, though, the team got younger and the challenge became greater. They also added Weber, who brought plenty of OHL experience to the bench.
This October wasn't great for anyone but the coaches haven't fallen flat. Letowski has eased up on the reins a bit, allowing the forwards to crash-and-bang a bit more while creating scoring chances. That was a concern late last season as the team's system stresses defence-first. When you have guys who are eager to put the puck in the net, though, sometimes changing your ways isn't a bad thing.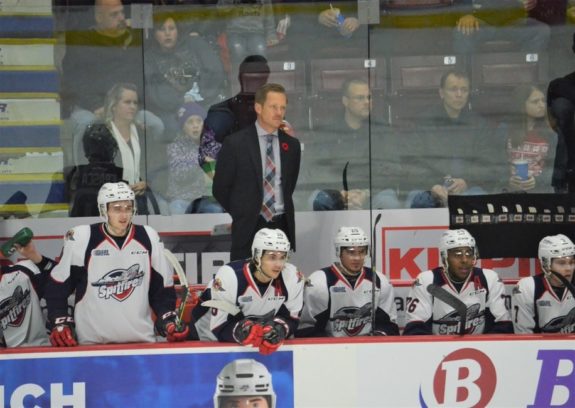 Letowski, while having plenty of success in recent years, has never been a rowdy, in-your-face coach. He's mild-mannered and sometimes that comes across in his coaching style but over the last two to three weeks, the players have been hitting more, creating more and their systems appear to be evolving.
The team is in the early stages of the rebuild but this is Letowski, Weber and Smith's time to shine. The coaches have the chance to really show they can develop young talent and turn the roster into a contender. Their willingness to see errors and cracks and adjust accordingly is promising. Let's see how long this lasts.
Grade: B
Beneficial Big Boss
Nobody has ever accused Rychel of playing it safe. With over a decade as the team's general manager, Rychel has a reputation for pulling the trigger if it'll make his team better. This season has been no exception.
Rychel brought in Piiroinen from Finland at the Import Draft, sent several picks to the Peterborough Petes for hold-out Will Cuylle and acquired the veteran Allen from the Oshawa Generals. All three moves have proven valuable to the team so far. Add in his moves at the deadline last season and there's little reason to doubt Rychel right now.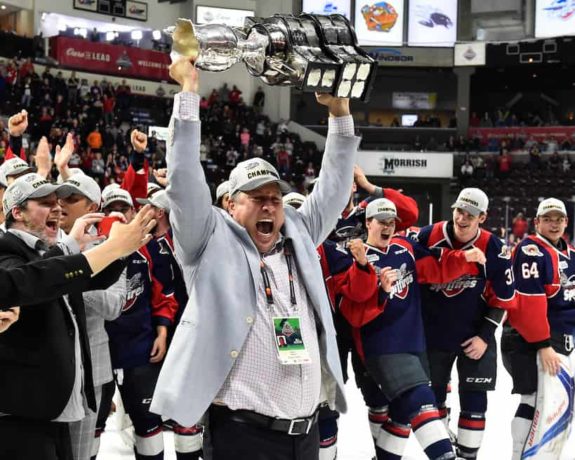 That's not to say he doesn't have flaws, as the team failed to keep a free agent after training camp for the first time in five seasons. Given how much Rychel loves that area of the game, it's not a positive mark. However, if that's your general manager's one real flaw this season, you're doing something right.
The next two months, up until the deadline, will indicate how the next couple of seasons play out. With Rychel calling the shots, the team is in safe hands.
Grade: A-
It's Time for the Verdict
Early in the season, the team leaned on its youngsters and goaltending to earn wins. That's not the way any club should work. While it's great that the younger players are contributing and, in some cases, exceeding expectations, the veterans need to step it up.
With adjustments to their systems and in their personal games, players are finding more chemistry and creativity. When Foudy, Cuylle and McDonald left for the World Under-17 Challenge, it forced the veterans to take a lead role and find their games. They did.
The trio has returned and now it's time for everyone to mesh again and find consistency. Rychel and Letowski will have some decisions to make as they'll have to sit a few players each night due to numbers, but that's what they do. In due time, there's little doubt that Rychel will make the necessary adjustments to put this team on the proper track with visions of success for 2019-20 and beyond.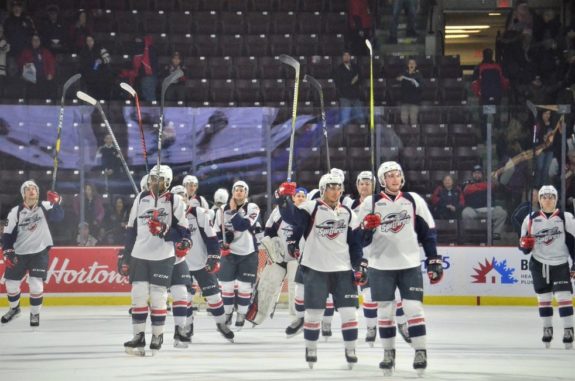 October and November have been very different but, with the Spitfires winning four of five games, there is no longer room for excuses. They recognized what was wrong, have the players realizing what they need to do to improve and are moving full speed ahead. Expectations have just been raised and that's what this team needs.
The first 20 games have been anything but a smooth ride. While there is room for improvement, they've been successful enough to earn a reasonable grade.
Grade: B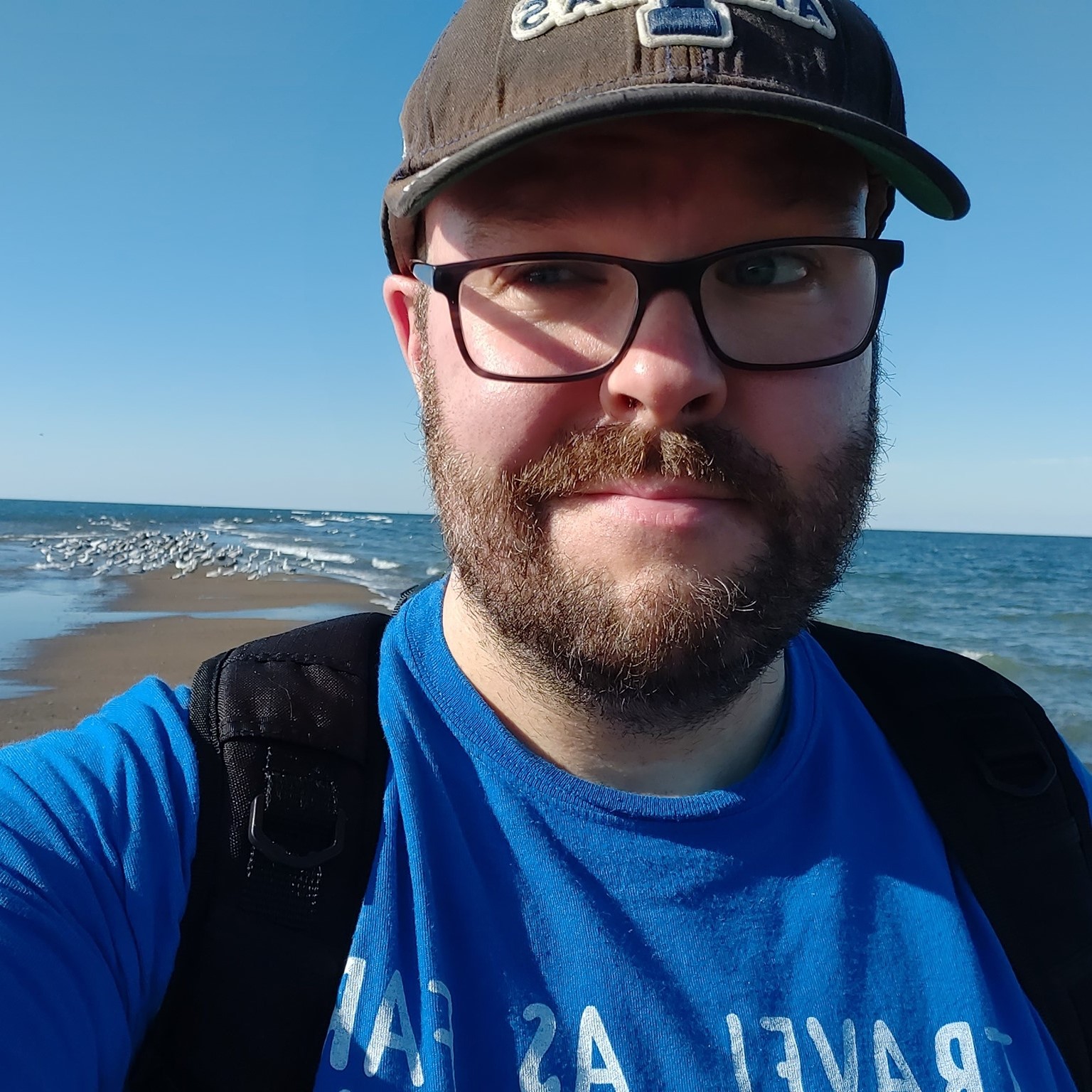 A nearly life-long resident of Windsor, ON, I graduated from St. Clair College (Journalism) and University of Windsor (Communications) and have attended Windsor Spitfires' (and OHL) games for 30-years. My areas include multimedia journalism and photography.