Winnipeg Jets general manager Kevin Cheveldayoff took quite a bit of flak last week for not being aggressive at the NHL Trade Deadline. Many, this author included, feel he missed the mark by being too quiet during a year where the team's window to win may never be more open, despite their playoff hopes fading fast due to continual poor play.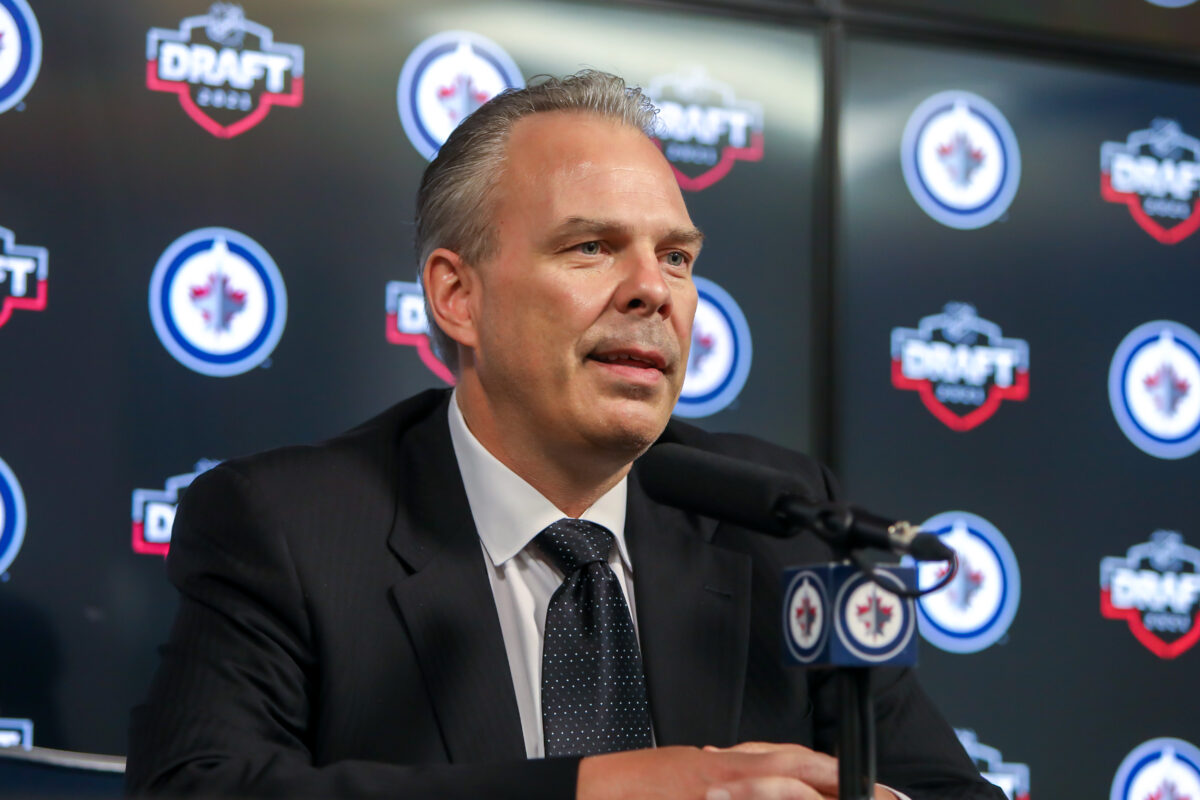 Cheveldayoff did bring in two new forwards: Nino Niederreiter from the Nashville Predators a week before the Deadline and Vladislav Namestnikov from the San Jose Sharks on Deadline day. The Jets have continued to struggle — 2-7-2 in their last 11 — and are in danger of falling below the playoff line, but It's hard to fault the play of the newcomers.
Niederreiter Displaying High-End Skill, WInner's Attitude
Nino Niederreiter has come just as advertised since being acquired from the Predators for a 2024 second-round pick.
The 30-year-old, brought in to bolster the Jets' scoring punch, wasted no time jumping right into the thick of things. In his first five games as a Jet, he has taken on a top-six role on the right wing and recorded two goals and two assists.
Related: Jets Get Outstanding Value in Trade for Nino Niederreiter
---
Latest News & Highlights
---
His agressive, speedy, physical play — along with his shooter's mentality and knack for always being around the puck — has made a strong impression even though the Jets have lost four of five since he arrived. A fanbase hoping for just about anyone new to help turn the tide has quickly become enamoured with him, as has head coach Rick Bowness.
After Niederreiter scored his 200th-career goal Monday against the Sharks, Bowness said "he's everything that we hoped he would be."
Just as, if not more importantly, the veteran of nearly 800 NHL games has brought a winner's mentality that the whole team will need to adopt if they want to make the playoffs. That mentality was laid bare in his comments after the Jets collapsed against the lowly Sharks and fell in overtime. Despite playing a strong individual game — scoring a goal, hitting a post, and drawing penalties — Niederreiter pivoted back during every answer to the fact the team lost.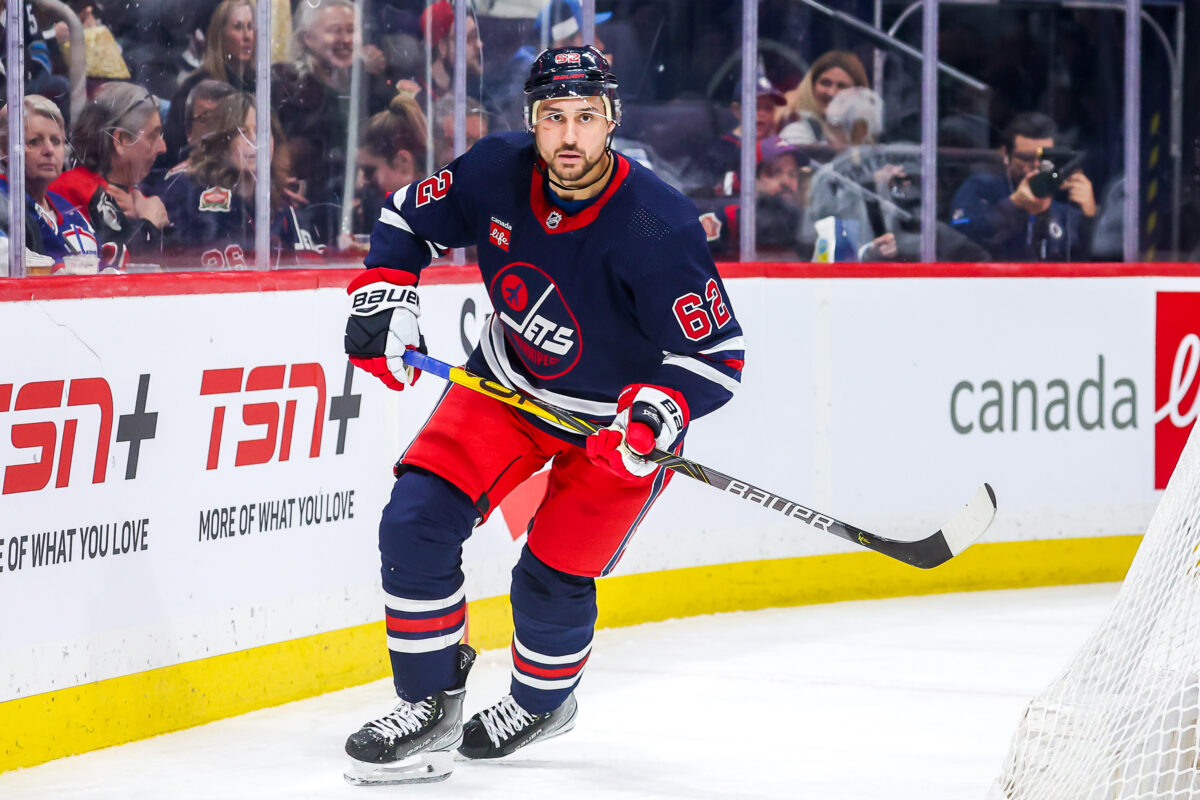 "I definitely tried my hardest to get that goal but we definitely had enough chances – especially our line – to put pucks in, but unfortunately we fell short," he answered one query.
"It definitely felt great," he responded to another about scoring his first goal as a Jet. "But right now, obviously, we lost, so that's above everything else. It's not very important right now. It's great to get on the board, but it's tough that we lost."
The Jets don't have a lot to feel good about right now, but one thing the organization should feel good about is having Niederreiter under contract for next season.
Namestnikov Providing Third-Line Stability
Namestnikov, meanwhile, has displayed directness and intelligence in his first three games since coming over from the Sharks (who he was a member of for only two days) and has recorded two assists.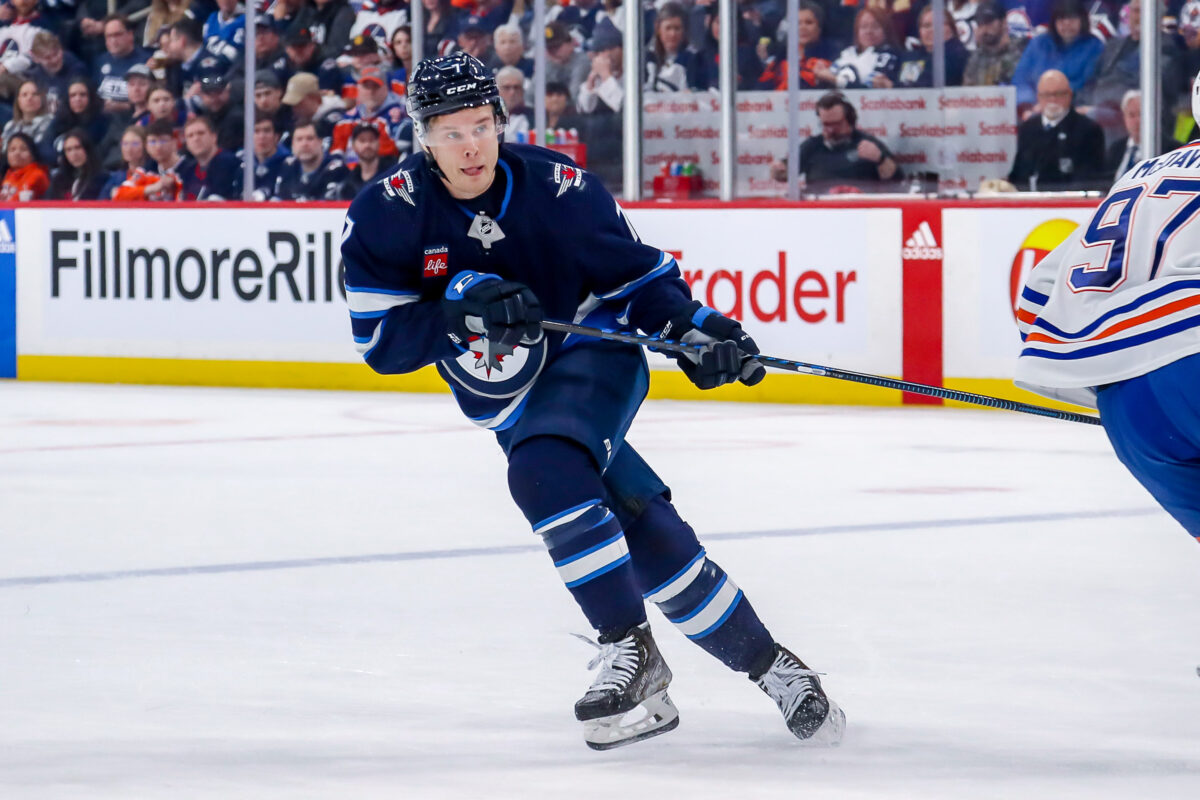 The 30-year-old Russian, acquired for a fifth-round 2025 pick, was thrown right into the fray in his first game, the second-half of a home-and-home versus the Edmonton Oilers. He was tasked, alongside Adam Lowry and Morgan Barron, at shutting down Connor McDavid.
Without time to learn Bowness' systems, the veteran of 600-plus NHL games relied instead on his defensive instincts and did well. The Jets allowed five goals, but the third-line trio kept McDavid off the scoresheet (it was just the Oilers' star's sixth game of the season with no points.) Namestnikov chipped in his first point as a Jet, Barron and Lowry broke long goalless droughts, and the Jets won 7-5.
Cheveldayoff has rightfully taken criticism for adding another bottom-six forward, which the team already has plenty of, instead of another top-six talent. However, the familiarity Namestnikov and Bowness have from their time together in Tampa Bay and Dallas have made him a quick fit, even if he's not going to move the needle as much as the bigger names Cheveldayoff watched fall off the board one by one as the Deadline approached, then passed.
The versatility he provides with his ability to play centre and both wings, and the offensive ability he does possess (he has produced as many as 44 points in a season) are factors Cheveldayoff and Bowness hope make him an upgrade over Sam Gagner, Axel Jonsson-Fjallby, and Karson Kuhlman.
"He's got a lot of hockey sense. He knows how to play. And he's played all three forward positions," Bowness said after Namestnikov's debut. "Takes faceoffs. He's done a lot over his career, so I'm not too worried about him. He'll make plays. And he's tough. He's not the biggest guy, but he has some toughness. Again, it's his hockey sense and his versatility that makes him a key addition for us." (From 'Newest Jet handles impossible assignment,' Winnipeg Free Press, March 4, 2023.)
It's Not Up to New Additions to Drag Jets to Playoffs
The Jets have been in a tailspin for nearly two months. They still hold the second Western Conference Wild Card spot and control their own destiny, but the margin for error is tightening as the Jets' losses pile up. The Calgary Flames and Nashville Predators are just four and six points behind, respectively, and the Predators have four games in hand.
At the end of the day, it's a Deadline Day addition's job to complement an already-competitive team and take them to the next level, such as Paul Stastny did in 2017-18, when the Jets went to the Western Conference Final (doesn't that seem like a lifetime ago?) It's not their job to singlehandedly turn a bumbling team around, and expecting Niederreiter or Namestnikov to do so is not reasonable.
Push has come to shove and the core of the team — the guys who have been Jets for years, like Connor, Ehlers, Dubois, Scheifele, and Wheeler — has gotten away from playing the way that made them so successful in the first half. They're the ones who will ultimately dictate whether the team can overcome a tough remaining schedule — and quite frankly, overcome themselves — to avoid letting a once-promising season spiral down the drain.