Earlier this week I began this series with the goal of catching up or introducing the reader to some of the lesser known players the team has acquired.  You can read part one here if you wish where I have profiled new Leafs centre Mike Santorelli.
Petri Kontiola 
Petri Kontiola is a 29 year old, 6 foot 200+ lbs centre from Finland who has played the last five years in the KHL. Originally drafted by the Blackhawks in 2004 (7th round, 196th overall) he played 12 games for Chicago in 2007 and picked up 5 assists.  He played the next couple season in the AHL and then was traded to the Ducks along with James Wisniewski for Sammy Pahlsson in 2009.  He finished out the season in the AHL with the Duck's affiliate and then moved the KHL where he has played since. He also picked up a Bronze Medal in this years Olympics.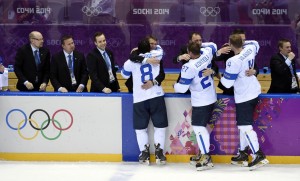 As you can see, he was nearly a point per game player in the AHL and managed to score around 15 goals per 50 games in the KHL. Though I had never heard of him before the Leafs signed him this summer to a $1.1 million dollar, 1 year contract, various reports call him an offensive minded centre who can also play right wing, who is a strong passer, and fairly strong on the puck.  He is known to be good on the powerplay and to be average defensively.
The NHL seems to be trending towards more offense from bottom six players. In the past, it was common to have the third line as a checking line and your fourth line as physical as possible. In recent years, teams seem to be going with a more offensive approach to the third and even fourth lines. In this case, Kontiola, like Santorelli, gives the Leafs some options to ice a more offensive minded bottom six. While Kontiola, who turns 30 in October, is unlikely to become an offensive dynamo capable of skating on one of the top two lines, he does give the Leafs an option to fill in there in case of injury and should provide some offense from the bottom of the lineup.  He also gives the Leafs the option of dressing a fourth line centre who is heads and shoulders above the league average, in terms of offensive skill, for fourth line centres. That, however, is an unlikely scenario because you have to figure they want at least one reliable defensive minded centre in the lineup.
By all accounts Kontiola is a good skater with "decent speed" which should make him a nice fit on the Leafs who should have one of the fastest groups of forwards in the league this year.  He will be up against Santorelli,Komarov, Holland, Booth, Winnik, Orr, Brodie, Smith, Frattin, Carter and a few others in competition for jobs on the bottom two lines. This in itself represents one of the best things, in my opinion, about the Kontiola signing – The Leafs have created a situation where they have 8 or 10 guys competing for a half dozen jobs, which, theoretically at least, should bring out the best in all of the guys competing. Furthermore, having guys like Santorelli and Kontiola who, if they don't make the team, have talent and skill who can fill in when guys get injured or start slumping.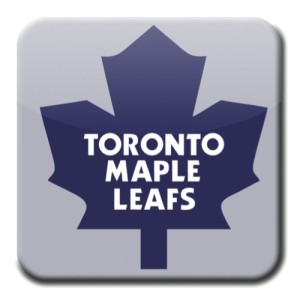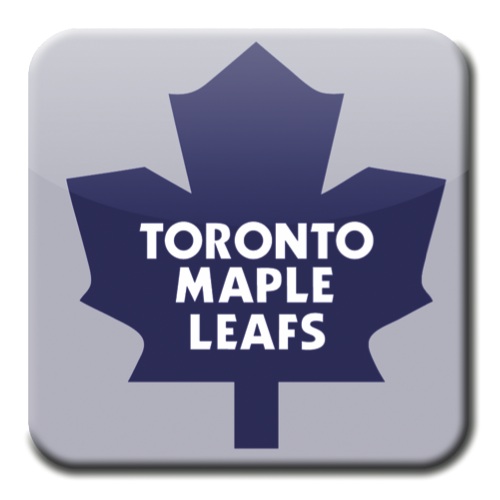 It's hard to know what to expect from a player who you have never seen play, but reports indicate that Kontiola is a player with NHL skill. Apparently, there were several teams interested in acquiring him this past summer and while it's nice the Leafs won out, it's hard to know how excited we should be.  On one hand, with Holland and Santorelli in the fold, he may be hard pressed to even make the team, and may be forced to the wing if he does. That versatility, however,  is a nice feature in a player. Still, what can you really expect from a player who hasn't been able to crack the NHL for ten years, and who is coming back at the age of 30?  It really is impossible to say. I think, logically, it's safe to assume that players who were in the league last year would have the inside track on beating him out.  With that being said, you never really know what kept him in the KHL for so long; I mean, maybe he could have been in the NHL already but chose not too.
Either way, it's smart of the Leafs to collect these players. If you consider Kessel, JVR, Bozak, Kadri, Lupul, Clarkson and Karmarov as absolute locks to start the season in Toronto, then they have about ten other players who have a realistic shot of making the team in one of the 5 or 6 spots (depending on how many forwards they choose to carry) remaining on the roster.  Guys like Holland, Santorelli and Kontiola won't all make a big impact in Toronto, but the odds are, that one or two of the guys they have signed to these short-term risk-free deals will pan out and be a nice surprise.  Not to mention the importance of depth and injury replacements during the grind of an 82 game regular season.
Given the scouting reports, it's a good bet that Kontiola will be that guy.