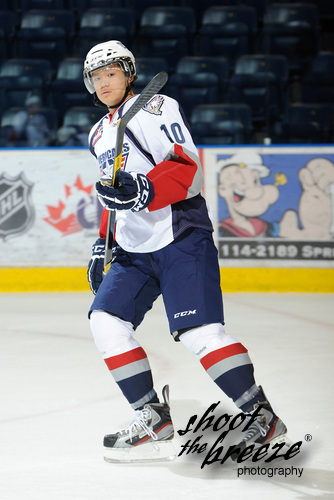 In June of 2011, Zachary Yuen arrived in Minnesota on the eve of the NHL Draft, bright-eyed and bushy-tailed not knowing what to expect.  His chances of getting picked in the first round may not have been sky high, but it was more of matter a when, not if, he would be drafted.  On June 25th, 2011 Zach was selected in the 4th round by the newly relocated, Winnipeg Jets.  That day he was interviewed by the NHL Network panel and sat next to a possible future defensive partner, Dustin Byfuglien.
It's difficult to concentrate on anything when you've been selected by an NHL team and you're one of the up-and-coming prospects of a shiny, new franchise, but Yuen's goal was cut and dry: do whatever it takes to help the Tri-City Americans go deep in the playoffs.  And that's exactly what he did.
After finishing in the middle of the pack in the WHL's Western Conference the year prior, Yuen was by far and away the standout defenseman on Tri-City's squad.  He led all blueliners in points and had an astounding +45 rating by season's.  The team finished in 2nd place overall in the Dub, but was bounced from Memorial Cup contention in the 3rd round of the playoffs.
This year, Yuen and rest of the Americans are looking to make a push to represent the WHL in the Memorial Cup in Saskatoon.
"I think the key to our success last year was the fact that we played a well-rounded team game," Yuen started.  "Every player bought into their roles and contributed to the success, whether it was scoring a goal or making a great defensive play.  In order to achieve success this year, I believe that the team mindset has to be no different than the previous years."
The team holds one of the better records in the early season, in part to Yuen's defensive play.  Although the defense has come up big in games thus far, so has rookie goalie sensation, Eric Comrie.  Comrie boasts a 2.38 goals against average, along with a solid .920 save percentage.
"I believe that Comrie has done extremely well this year as a starter.  He's definitely among the best in the league, if not, the best.  His professional demeanor exceeds that of his age and bodes well for his future," said Yuen.
Even with his focus on the WHL, he still doesn't forget he's property of such a coveted franchise and continually strives to improve his game for the NHL level.
"In terms of development, every aspect of the game always has room to grow.  My continual progression as a player and person will be vital if I want to make the Jets in the future."
Coming into the draft, Yuen was pegged as a "stay-at-home defenseman", but he began making improvements to his offensive game as the seasons progressed.  Taking years of figure skating lessons has done wonders for his fluid, effortless, yet agile strides.  He is rarely out of position and isn't afraid to jump into the play from the backend, either.
"I believe that I can move the puck well and transition the puck from defense to offense," Yuen explained.
When asked if he would continue to add to his offensive game and try to ditch the stigma of being overly defensive, Yuen simply stated, "You can never score enough goals!"
Since being drafted, Zach has participated in two Winnipeg Jets rookie camps – of which he has taken away some very important lessons.
"It was a great experience. The programs they set up on and off the ice helped me improve tremendously as a player. More importantly, all the staff members in the organization were great mentors and worked closely to help us reach our goals."
Yuen went on further by saying, "I believe that the most important piece of knowledge I left camp with was how to be a professional not only on the ice, but off as well.
Zach also lays claim to being the only hockey player of Chinese decent to get drafted by an NHL team.  Was part of his goal to play in the NHL fueled by stereotypes?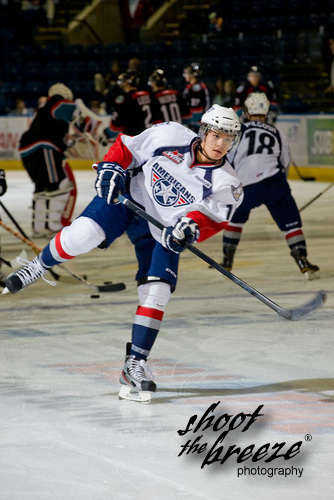 "[Laughing] No, stereotypes have never been my incentive to play the game.  I have always played for the love of the game.  However, I have definitely been confronted with stereotypes with regards to being Asian and playing hockey."
Could Zachary Yuen be to hockey what Jeremy Lin is to basketball?
"Watching the 'Linsanity', if you will, grow last year was incredible.  The inspiration he brought to many people (and not only people of Asian descent) is remarkable.  I definitely hope that one day I can be as influential as him and inspire so many people."
Upon the completion of winning a Memorial Cup in 2013 (a mission that has been engrained into Zach's mind since he entered the WHL and has eluded him for the past three seasons), he hopes to make a big transition next year.
"My goal is to make the jump to the professional level next season.  I will strive to continually improve in order to ensure that I have given myself every opportunity to do so.  My impression of the AHL is that it is one of the best developmental leagues.  Many of the best players today have gone through this league."
Jets fans can start counting their lucky stars.  Another top notch all-around defenseman is just what the doctor ordered for this Jets team to dig themselves out of the hole they were in last season.  With Yuen coming down the pipeline and continuing to develop in the system, the brass in the front office for Winnipeg just need to sit back and wait for him to make his impact when he dawns the Jets logo on his chest in the very near future.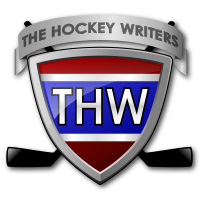 The archives of THW contain over 40,000 posts on all things hockey. We aim to share with you some of the gems we've published over the years.