The Columbus Blue Jackets enter this new hockey season with one goal and one goal only in mind: Win the Stanley Cup.
That's all and that's it. Given the current state of the franchise, the time is now. Gone are the days of simply making the playoffs being good enough. That's just step one. As coach John Tortorella says, the real stuff starts when the puck is dropped in the playoffs.
At the barest of minimums, the Blue Jackets must win at least one round in these playoffs, but even that will leave bitter tastes in the mouths of everyone involved if they can't put a deep run together. You think that's worth watching? Imagine if the Blue Jackets either get bounced in the first round again or worse, they miss the playoffs all together? It's for this reason that this season for the Blue Jackets is the most fascinating one in franchise history.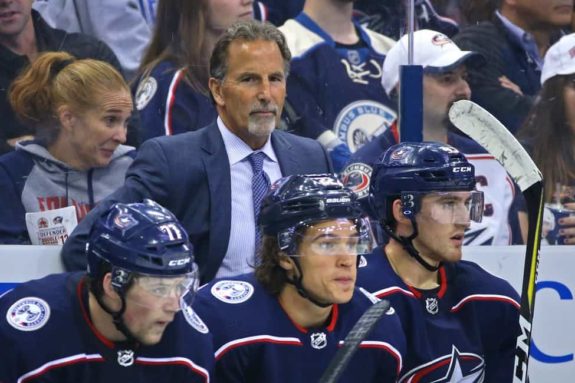 This team is good enough that some consider them a dark horse to make the Final from the East. Yet with so much uncertainly within the walls of Nationwide Arena (see Panarin, Artemi and Bobrovsky, Sergei), if their two best players don't perform like they can, they could miss the playoffs then who knows what happens? So the three important questions the Blue Jackets must answer are:
Can they block out the noise and distractions of the uncertainty and put a good season together?
Can some of their important players either take the next step (Alexander Wennberg) or rebound to the way they know they can play (Brandon Dubinsky)?
Can they finally win a playoff series for the first time ever?
2017-18 Record: 45-30-7, 97 Points (4th in Metropolitan Division, 7th in Eastern Conference, 14th in NHL Standings)
Offseason Moves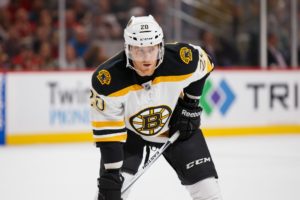 Key Roster Additions
Anthony Duclair
Riley Nash
Adam Clendening
J-F Berube
Key Roster Losses
Jack Johnson
Matt Calvert
Thomas Vanek
Ian Cole
Mark Letestu
Jeff Zatkoff
2018 NHL Entry Draft
Liam Foudy (1st Round, 18th overall)
Kirill Marchenko (2nd Round, 49th overall)
Markus Karlberg (3rd Round, 80th overall)
Tim Berni (6th Round, 159th overall)
Veini Vehvilainen (6th Round 173rd overall)
Trey Fix-Wolansky (7th Round, 204th overall)
Organizational Changes
All of senior management, including John Davidson, Jarmo Kekalainen and Bill Zito, received contract extensions this offseason. Ownership rewarded them for the stability brought to the team and for getting them into the playoffs the last couple of seasons.
Tortorella was also extended for two seasons. Brad Larsen, Kenny McCudden and Brad Shaw are all back too. The only major change behind the bench is goaltending coach Ian Clark. He is now with Vancouver. Manny Legace is the new goaltending coach.
Again, stability is the name of the game, something this franchise isn't used to. It's a welcome change from year's past.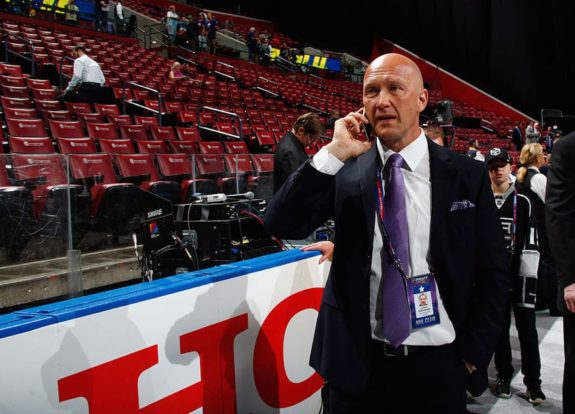 Projected Lines: Forwards
Artemi Panarin – Pierre-Luc Dubois – Cam Atkinson
Nick Foligno – Alexander Wennberg – Oliver Bjorkstrand
Boone Jenner – Brandon Dubinsky – Josh Anderson
Sonny Milano – Riley Nash – Anthony Duclair (Lukas Sedlak)
This was how they were grouped at the beginning of training camp. Panarin did not participate at the start due to a stiff neck that is expected to keep him out for a short time. But if these are the lines to start, it's no wonder some have the Blue Jackets going places this season.
Don't expect too many surprises coming from this camp. But if there is a name to watch, it's Jonathan Davidsson. He could make a case to crack this roster with a strong showing at camp.
Projected Pairings: Defense
Zach Werenski – Seth Jones
Markus Nutivaara – David Savard
Ryan Murray – Gabriel Carlsson
Scott Harrington – Dean Kukan
The top-five appear set for now. The battle for number six will be worth watching as there are three players seemingly battling for one spot. Carlsson is coming off a down year which saw him battle through a back injury. Kukan saw a little time in Columbus filling in. Harrington has been with the club as the seventh defenseman and would occasionally fill in. Someone not mentioned here would have to have their camp of their life to get into the discussion.
Expect Werenski and Jones to start the year together. We'll see later in the season if circumstances change for any reason.
Between the Pipes
Goaltending starts and ends with Bobrovsky. But given he is in the final year of his contract and set to become UFA, what kind of performance can we expect from him? Can he put the distractions aside and play to his Vezina-level? And what impact will Legace have on Bobrovsky?
Backup Joonas Korpisalo enters the final year of his deal looking to prove he deserves more starts. Can he finally find his groove and give the Blue Jackets a 1A-1B tandem in net? This only happens if Korpisalo can stay consistent when given a chance.
In the event of injury, the Blue Jackets have J-F Berube in waiting. He will help young Matiss Kivlenieks in Cleveland in the meantime.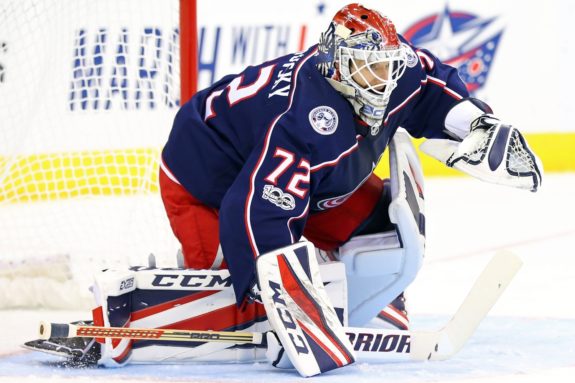 What to Expect
The Blue Jackets will start the season with four solid lines, two defensemen who could eventually win a Norris and a multiple-Vezina winning goalie. The ingredients are there. The thing we must watch for this season is how everyone handles their business mentally.
The black cloud of an uncertain future hovers over Nationwide Arena. If the team start losing 5,6,7 games in a row, questions will come fast and furious. It will be very interesting to see who can handle things when the kitchen gets hot.
Given their trips to the playoffs the last two seasons, teams will not take the Blue Jackets lightly. The Blue Jackets proved they were good when they were the hunters. Now they are one of the hunted.
The talent is there. But I want to see who can put the past behind them and look ahead. If the Blue Jackets can come together as a team with one focus and one goal, they can make this season magical. But if they can't, they'll find themselves in headlines and not for good reasons.
So what do I think happens this season? This is a good team from top to bottom. Adding Nash and Duclair to this forward group gives the team depth and options. They can withstand an injury or two without losing very much.
I expect more consistency on special teams. The power play did improve as the season went on. But the key here is how the penalty kill will do. This is why the Nash signing is a good one. He should help improve this aspect for the Blue Jackets.
My breakout player is Oliver Bjorkstrand. He's had a full, injury-free offseason and is ready to show the kind of player he is. He gives the Blue Jackets a whole different look if he's pumping in goals like he can. Don't discount 25-30 goals. He's that talented.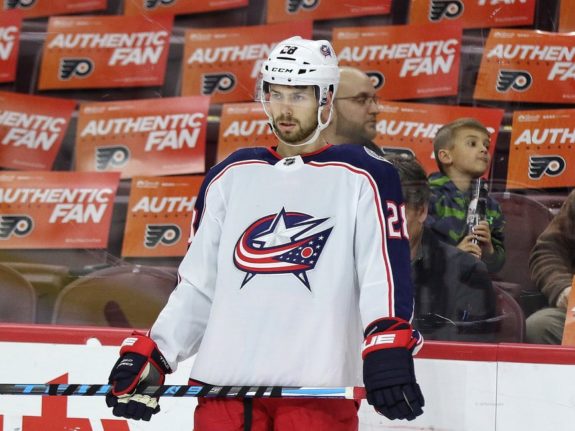 With all of that said, I expect the Blue Jackets to hold onto Bobrovsky and Panarin and make a run at the Cup. Why not? You have two of the premier players in the world on your team. Sure you risk losing them for nothing. But with them you're in the Cup conversation assuming Bobrovsky can find his way in the playoffs.
I still think they're behind Pittsburgh and Washington, but the gap is closing. This season, I think the Blue Jackets finally break down the playoff door and win a series.
This team is upset at how last season ended. They are highly motivated to show they can play with anyone. No matter what happens, this team will have the hockey world watching them closely whether it's in the playoffs or who they had to trade away. Sit back and grab your popcorn. This story is sure to keep you on the edge of your seat.
2018-19 Record Prediction: 46-28-8, 100 Points (3rd in Metropolitan Division)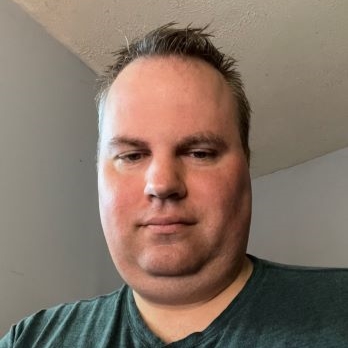 I am a fully credentialed writer who covers the Columbus Blue Jackets, Cleveland Monsters and Erie Otters as well as the Ontario Hockey League and NHL Draft. The 2022-23 season will mark nine seasons with the Hockey Writers. I am also the site's Credentials Manager. Please take note of the updated Twitter handle: @mark_scheig.