Positive vibes abound on Tuesday (Jan. 17) at Rogers Place, where the Edmonton Oilers welcomed back Evander Kane and won their fourth straight game by defeating the Seattle Kraken 5-2.
Kane, playing for the first time since his left wrist was cut by a skate blade during a frightening incident on Nov. 8 against the Tampa Bay Lightning, returned to Edmonton's lineup after missing 31 games and had a game-high seven shots and team-leading five hits. 
Warren Foegele, Zach Hyman, Ryan McCleod, Connor McDavid and Derek Ryan all scored for the Oilers, who got a 29-save effort from netminder Jack Campbell in the victorious effort. After closing out their four-game road trip with three straight wins, they continued their momentum at home, a place where points have been hard to come by lately. 
Only eight days removed from suffering a fourth loss in five games (6-3 to the Los Angeles Kings on Jan. 9), the Oilers are playing arguably their best hockey of 2022-23, and with Kane back, have plenty of reasons to feel good. Here are three takeaways from Tuesday's game.
Campbell Continues Strong Play Since Christmas Break  
Tuesday marked the fourth consecutive Oilers game started by Campbell, a season-high for the veteran netminder who rose to the occasion over the last week while fellow netminder Stuart Skinner was away from the team for the birth of his first child.
Edmonton has now won its last five games started by Campbell, who has completely turned his game around after going more than a week and a half without playing between Dec. 19 and Dec. 31.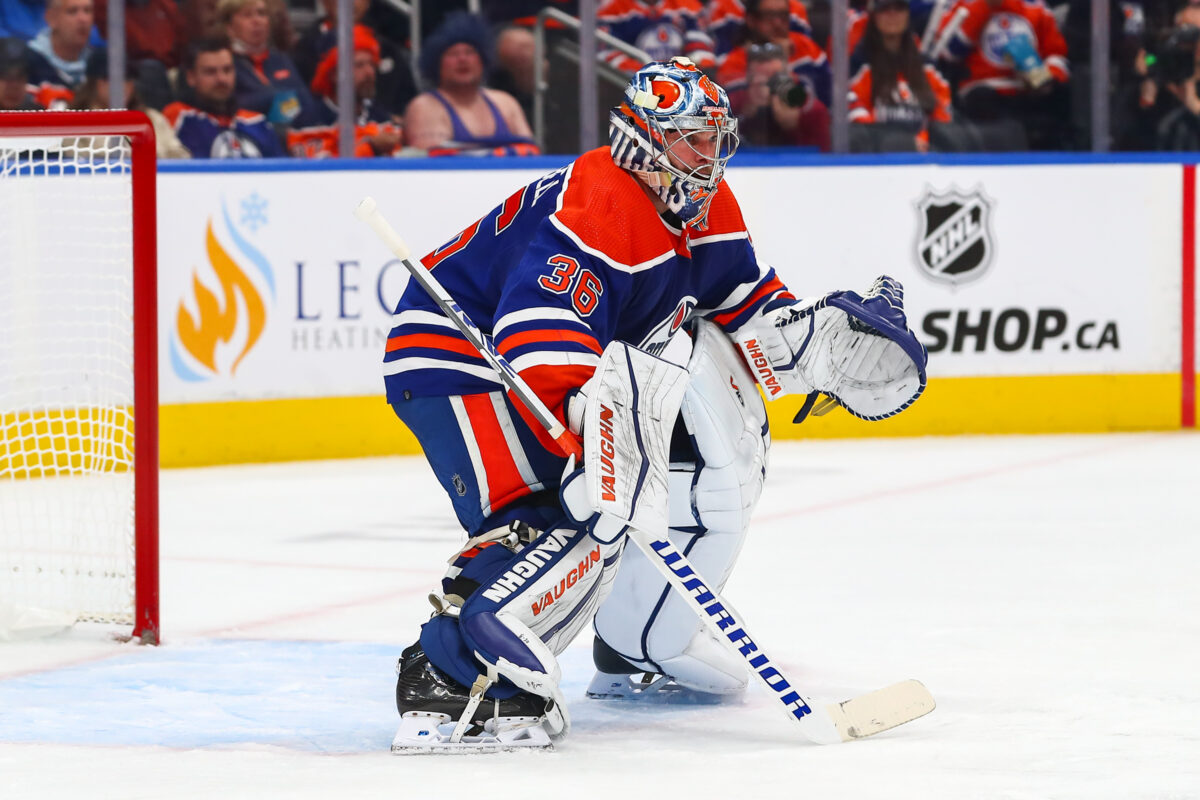 Prior to Christmas, the 31-year-old was 8-6-1 with a 4.02 goals-against average (GAA) and .876 save percentage (SV%). Since then, Campbell is 5-2-0, with a 2.02 GAA and .915 SV%. After giving up three or more goals in all but two of his first 15 starts, he has allowed two or fewer goals in five of his last six.
Campbell couldn't be counted on for even an average performance during the first 10 weeks of the season. Now he may have just taken back the job of Oilers' No. 1 goaltender from Skinner, who is now back with the team but Edmonton coach Jay Woodcroft elected to continue with the hot hand between the pipes on Tuesday. 
More likely, the two goalies will be splitting time close to 50/50 over the next while. There may be no clear-cut No. 1, but unlike the last couple of seasons when neither Mikko Koskinen nor Mike Smith performed well enough for long periods to seize that role for the Oilers, this could be a welcome case of two goalies who are playing too good to go too long without playing.
This Time, the Oilers' Lead is Safe 
Edmonton trailed 1-0 early after Kraken forward Daniel Sprong scored at 3:11 of the first period, but the Oilers responded with the next three goals to go in front 3-1. That made it eight times in their last 10 home games that they have held a lead of at least two goals. 
The well-document problem has been Edmonton's inability to protect said margin: coming into Tuesday's game, the Oilers had already blown a two-goal lead at Rogers Place on five separate occasions in 2022-23. So there was understandably a lot of unease in the arena when Vince Dunn scored just 22 seconds into the third period to bring the Kraken within one goal, at 3-2.
But unlike the last time they hosted Seattle at Rogers Place, when a 2-0 lead become a 5-2 loss on Jan.3, the Oilers wouldn't concede the next goal. Coming just 61 seconds after Dunn tallied, Hyman's 21st goal of the campaign re-established Edmonton's two-goal edge, before McLeod sealed it, scoring midway through the final frame to put them ahead 5-2. 
Related: Oilers Takeaways From Win vs. 1st-Place Golden Knights 
This marks the second consecutive game that Edmonton protected a one-goal lead in the third period, following a 4-3 road win over the Vegas Golden Knights on Saturday. In both instances, the Oilers have outshot and out-chanced their opponent in the final 20 minutes, sitting back less and dictating the play more than they had previously while leading in the third period.
McDavid's Place Slows; Supporting Cast Picks it Up 
After totalling five points against the Kraken in a 7-2 win at Climate Pledge Arena on Dec. 30, McDavid was averaging 2.0 points per game, with 32 goals and 40 assists through 36 games. In nine games since, he has six goals and six assists, averaging 1.33 points per game over that stretch. 
McDavid's first-period goal, which evened things up at 1-1, was his lone point Tuesday night, the ninth time in Edmonton's last 13 games that its captain has produced fewer than two points. Of course, in that same span he has been held without a point just once, which is tremendous by nearly every standard. But his standard is that of a superhuman.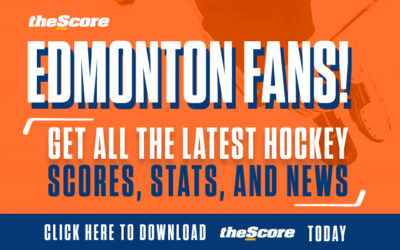 And yet, the Oilers are currently on their second-longest winning streak of 2022-23, and are 9-3-1 in these last 13 games, without McDavid delivering a superhuman performance every night. This is the best news possible for the Oilers, who until recently weren't getting goals from anyone other than Draisaitl, Hyman, McDavid, and Ryan Nugent-Hopkins. 
On Tuesday, it was Foegele, McLeod and Ryan chipping in. Against Vegas, Klim Kostin had the winning goal. Dillon Holloway, Mattias Janmark and Jesse Puljujiarvi have also all scored during the win streak. As brilliant as McDavid is, he can only drag this time so far, even with a nearly-as-brilliant sidekick like Draisaitl. The Oilers' Stanley Cup aspirations depend on the supporting cast that is just now emerging.
The Oilers will need all hands on deck again when they look to match their season-high with a fifth straight win, on Thursday (Jan. 19) against the Tampa Bay Lightning at Rogers Place.