The 3ICE Championship is almost here. Gone are the six weeks of teams touring hockey-crazed cities hosting the flashiness of 3ICE's speed and skill. Four teams are traveling to Philadelphia to play for the Patrick Cup on Aug. 12, each earning their coveted spot in the playoffs. From early season dominance to getting in by the skin of their teeth, every finalist has a story on how they got here.
Team Murphy, Team Patrick, Team Bourque, and Team Johnston each bring a unique story to Championship Weekend. While some of 3ICE's finalists looked like contenders from the start, some had question marks surrounding their playoff chances heading into Week 6 of the season. Here is how each team, coached by NHL Hall-of-Fame alumni, secured their spot to compete for the Patrick Cup.
Team Murphy's Dominant Season
Team Murphy's 3ICE season began in dramatic fashion. They opened their season in Week 2 against Team Bourque. They held a 4-2 lead with over a minute to go in the game but collapsed following two quick goals from Peter Lenes and Cooper Zech. Despite this scare, Hank Crone won the game for Team Murphy in the shootout, easing their nerves as they won 5-4 in their season opener.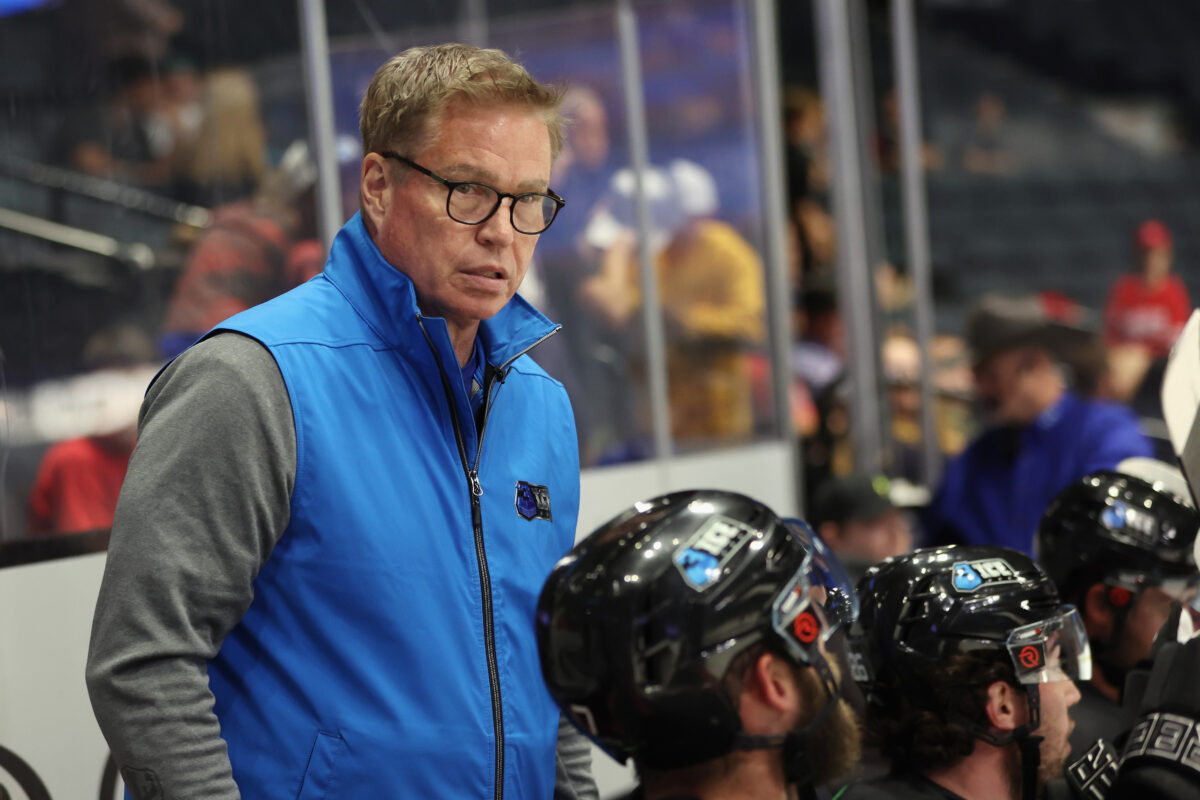 In the Week 2 finale, Team Murphy was behind by two goals early against Team LeClair. Team LeClair's lead disintegrated in minutes, eventually falling 3-2 in the shootout. Team Murphy started the season 2-0 and never looked back. Week 3's semi-final games saw a rematch between Team Murphy and Team LeClair, but it was never close. Team Murphy dominated, winning 5-1. In Week 3's Grand Rapids finale, they won 4-2 against a desperate Team Johnston in need of points.
Their final week, Week 6, felt like they were on cruise control—it was the calm before the storm. Team Murphy lost their first game to, at the time, last place Team Mullen. They didn't take their defeat kindly. In their final game of the season, MVP candidate Crone scored a hat trick in a 10-4 dismantling of Team Fuhr.
Throughout the season, Team Murphy proved many things. They can blow leads, keep their composure, and win. They can get come-from-behind victories and win tight games where they need to rely on their goaltender or flat-out dominate. Team Murphy adapts to whichever style their opponent plays and does it better. Their offense, led by 3ICE points leader Crone, can score at will. Eamon McAdam is one of the best goalies in the league and can carry his team to a win, despite rarely needing to. Their journey to Championship Weekend shows Team Murphy is the favorite for the Patrick Cup, but this is hockey, and anything can happen.
Team Patrick's Road to The Patty
Team Patrick's road to Championship Weekend began similar to Team Murphy's. Their opening week saw them take home three points, winning the Pittsburgh tour in dominant fashion. Brandon Pirri opened the scoring for the team and emerged as the team's star as the weeks progressed. They left Week 1 with a goal differential of 12-3, putting up eight goals on Team Fuhr in the finals. After Week 1, where Team Patrick looked like world beaters, scheduling forced them to take a long hiatus, not hitting the ice until Week 5.
Team Patrick took care of business in Week 5. They won their semi-final game, knocking off Team Carbonneau, earning the all-valuable one point. This victory practically guaranteed their playoff spot. They fell in the finals to Team Bourque, but aside from the typical feeling of frustration or disgruntlement following a loss, Team Patrick was in a good spot heading into 3ICE's final week.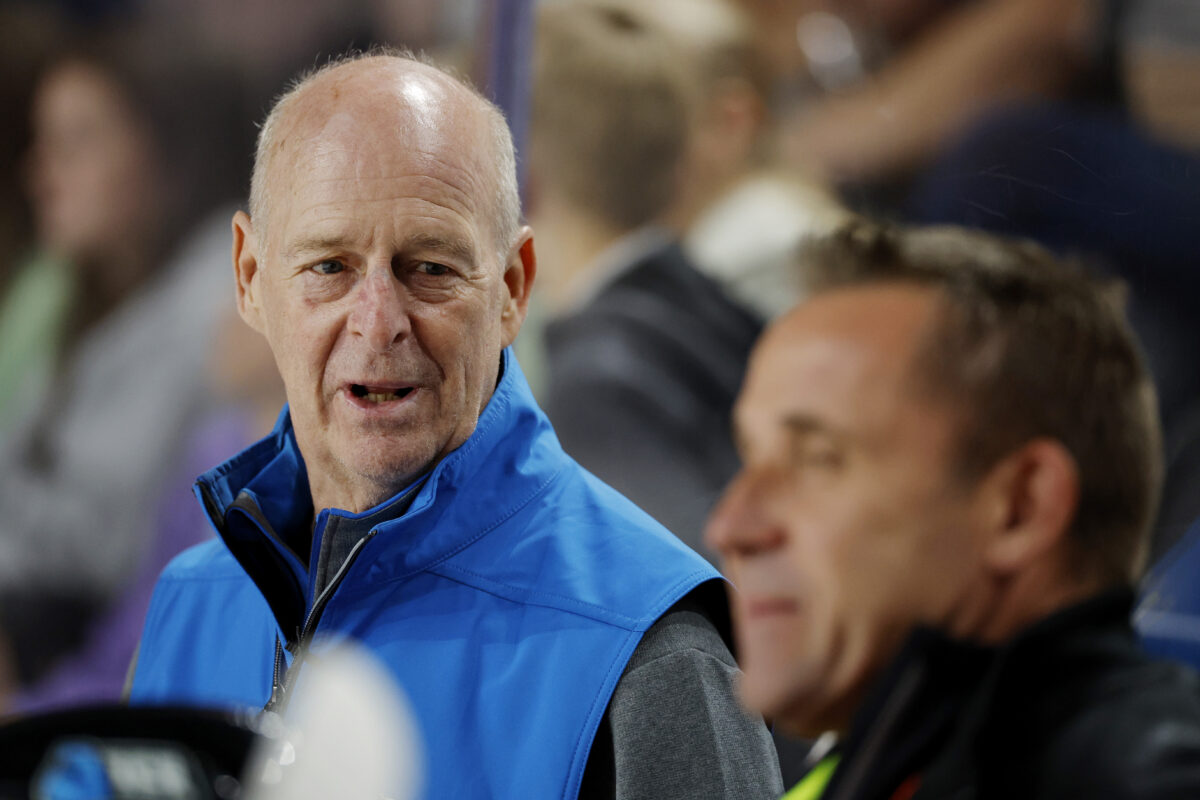 Team Patrick closed out their season in Week 6. They defeated Team Fuhr in their semi-final match 5-1, setting up a final against Team Mullen. A win would have secured them first place in the standings, passing Team Murphy. Despite their efforts, Team Patrick lost a tightly contested game 4-3, leaving them as the two-seed entering Championship Weekend.
Team Patrick started the 3ICE season on fire. They looked like the favorites out of the gate, but a long break between games stunted their momentum. It's as even as it gets between them and Team Bourque. Both teams plan on leaving Philadelphia with the Patty Cup in hand. Led by former NHLer Pirri, who is second in 3ICE scoring with 14 points in six games, Team Patrick has the tools and mindset to win it all.
Team Bourque's Flair & Finesse
Family, flair, and fun is the overarching theme of Team Bourque. Their route to Patty Cup Weekend began with their team leader in goals, Lenes, doing what he does best, pulling off mind-boggling dekes to score mesmerizingly magical goals. He ignited a late-game surge in their opening game against Team Murphy, scoring a goal-of-the-decade candidate to bring the game to within one with over a minute remaining. Team Bourque tied the game with under 30 seconds to go but eventually fell in the shootout.
In the ensuing consolation game, Team Bourque again found themselves down with a minute to go. With their goalie pulled, they tied the game against Team Mullen. During the Week 2 tour in Hershey, Chris Bourque, hometown hero and son of head coach Ray Bourque, scored the game-winning shootout goal. While their first set of games only left them with 0.5 points in the standings, their resilience gave them an edge they carried for the rest of the season.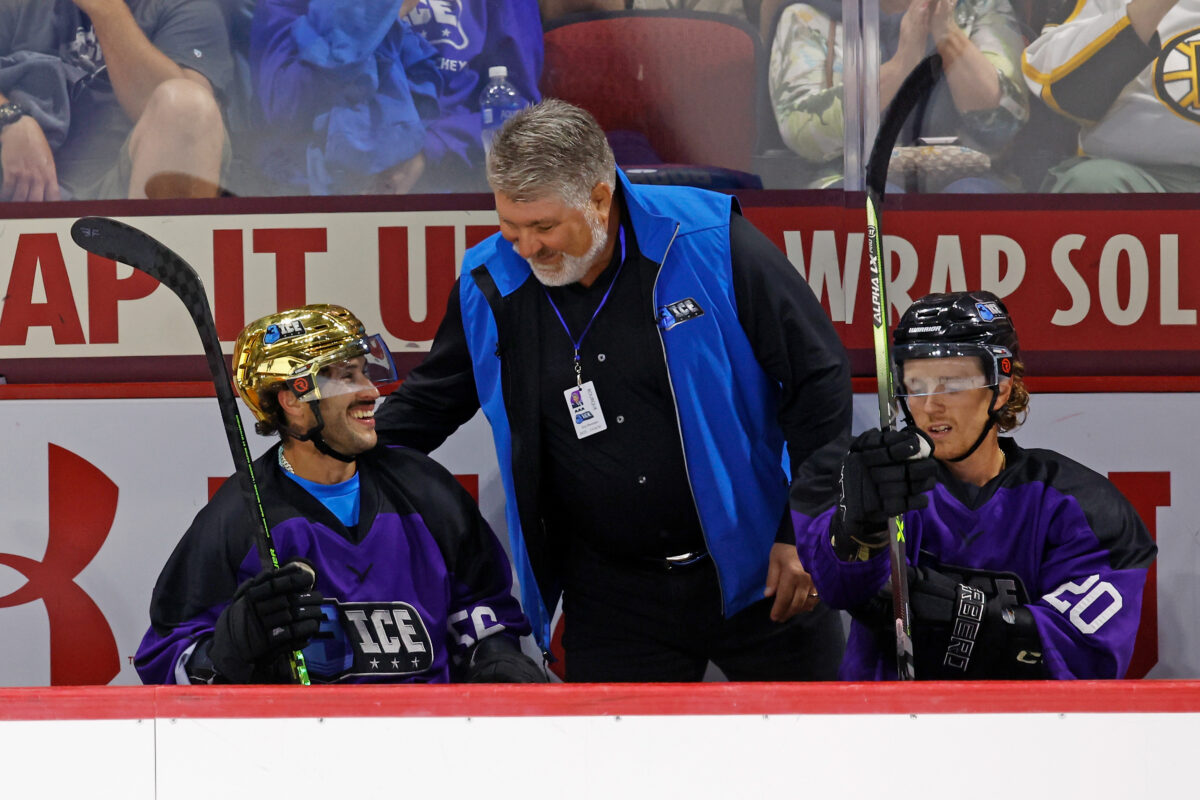 Peter "Swaggy P" Lenes put up four goals during their next game in Week 4, helping Team Bourque win 7-1 over Team LeClair. They lost the Week 4 finals to Team Johnston, but it never felt like they would miss the playoffs. In Week 5 Team Bourque upped the ante, winning the Boston Tour, defeating Team Mullen and upcoming semi-final opponent Team Patrick. Team Bourque found their rhythm as the season went on. They're heating up, and with 3ICE superstar Lenes on their team, they are easily the dark horse candidate on Saturday.
Team Johnston Got Better With Time
Team Johnston, the final team to clinch a playoff spot, looked shaky to start the season. They started 0-2, losing to Team Patrick and Team Carbonneau in 3ICE's opening weekend in Pittsburgh. They began picking up steam in Week 3, where they took home one point, leaving Grand Rapids with a 1-3 record.
They missed their starting goaltender in Week 1, then ran into a juggernaut in the Week 3 finals. Entering Week 4, their final week of action, Team Johnston couldn't lose. Eddie Matsushima scored two goals in their semi-final game against Team Carbonneau en route to a 5-2 win, sending them to the New Jersey Tour finals. In the finals, they faced off against Team Bourque. They won the game 6-1, ending their season doing what they had to do – win.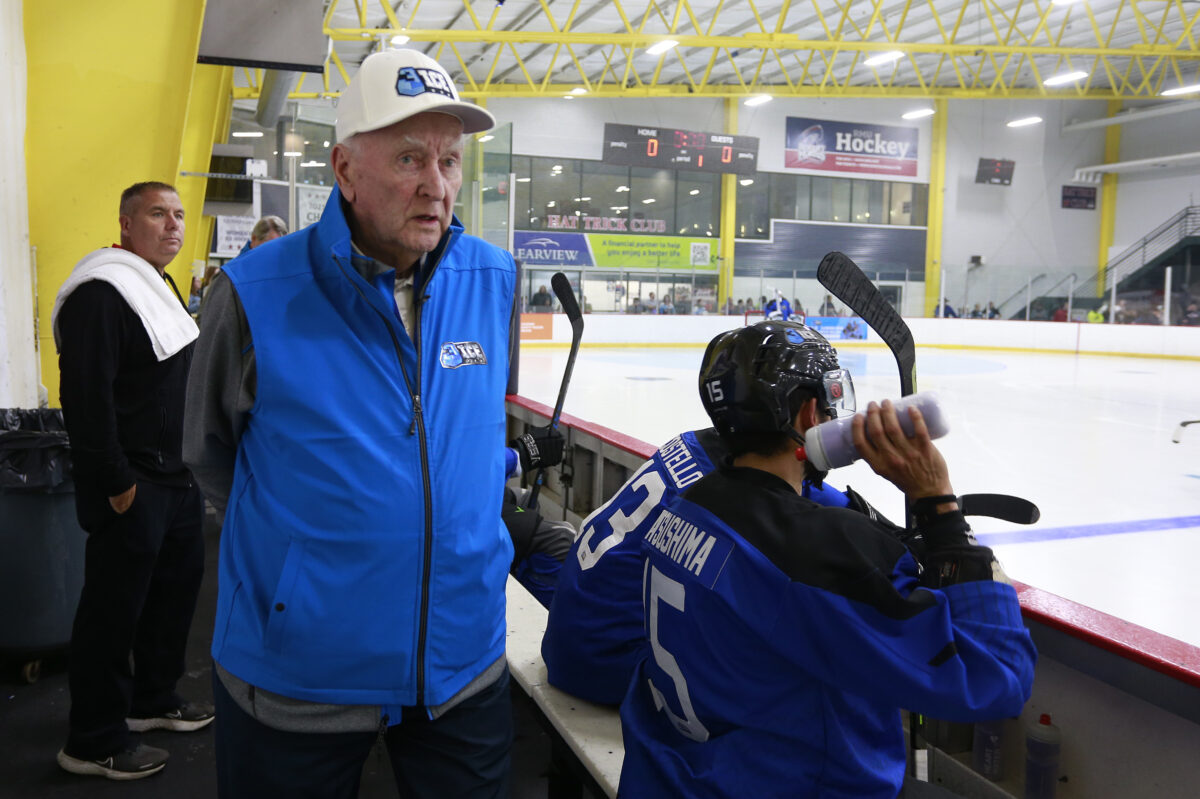 Fate did not rest in their hands, even with a dominant outing in Week 4. Team Johnston sat idle, waiting for Team Fuhr's results from Week 6. If Team Fuhr won the Clarksville tour, they would've leapfrogged Team Johnston in the standings. Luckily, Team Patrick was their opponent. Team Patrick dominated Team Fuhr 5-1, eliminating them from playoff contention. Team Johnston got better as the season progressed and barely made the playoffs.
Goaltender Brandon Halverson is their MVP. His 3-1 record, 3ICE leading save percentage of .873, and ability to steal games have helped Team Johnston clinch a playoff berth. A hot goaltender can make a team virtually impossible to beat, and their supporting cast of Eddie Matsushima, Chad Costello, and the rest of the group makes them a threat to Team Murphy in their semi-final matchup. Team Johnston is an underdog, but who doesn't love an underdog story?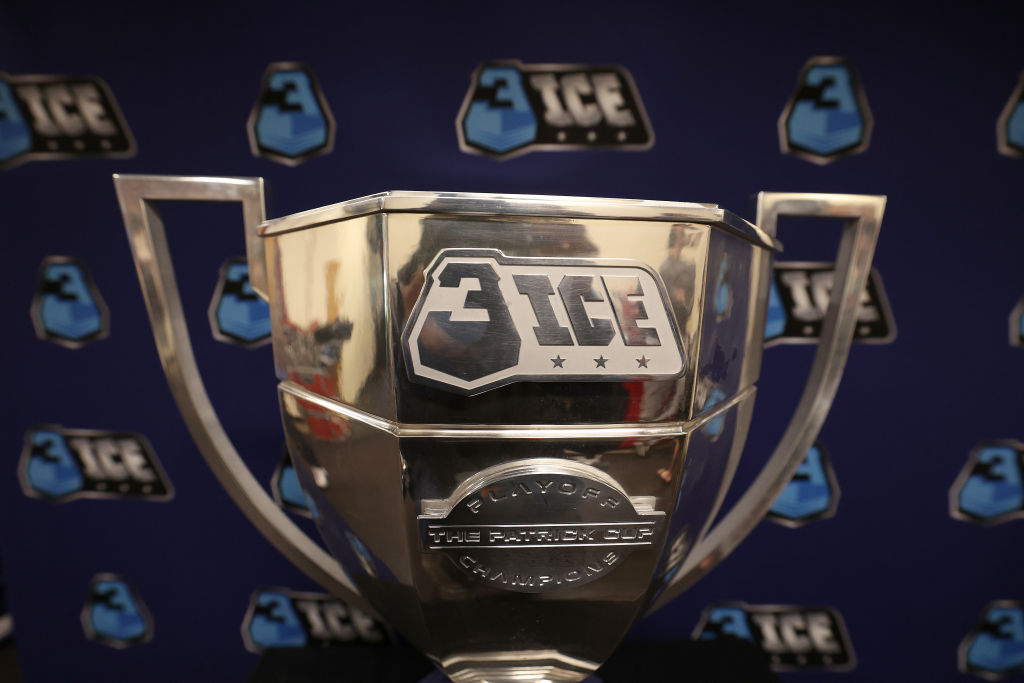 Four different teams, four different roads. During its six-week run, the 3ICE regular season highlighted skill, speed, and drama. It all comes to a head with the four best teams this season clashing in Philadelphia. Wells Fargo Center will house the Patrick Cup Championship, with the fabulous four eyeing 3ICE's most coveted trophy.
Related: 3ICE Championship Weekend: Who's Playing For The Patrick Cup?
With the season now over, Team Murphy, Team Patrick, Team Bourque and Team Johnston have earned the opportunity to play in championship week on Saturday, Aug. 12, while Team Mullen, Team Fuhr, Team LeClair and Team Carbonneau finish outside the top four, and will not play next weekend.
Make sure to stay tuned to The Hockey Writers for all your 3ICE coverage throughout the rest of the season.