Ken Dryden is correctly regarded as one of the greatest goaltenders in NHL history. He was born on Aug. 8, 1947, in Hamilton, Ontario, and his remarkable career spanned only eight NHL seasons. He began playing with the Montreal Canadiens in 1970-71 and ended with the same team after the 1978-79 season. 
His NHL record in those seasons was an amazing 258-57-74, with a 2.24 goals-against average (GAA) and a .919 save percentage (SV%) in 397 games. He stood 6-foot-4, which in those days was an anomaly for goalies. But, with his exceptional size, he also possessed extraordinary athleticism. When those two physical attributes were combined with his intelligence and demeanour, the result was that Dryden was a dominant force in the Canadiens' crease.
Related: Montreal Canadiens' Ken Dryden – Truly One of a Kind
In the rest of this post, I'll share what I believe are seven cool things about the Canadiens' Hall of Fame goalie Ken Dryden.
Cool Thing One: Dryden's NHL Debut Was in the Stanley Cup Playoffs
Dryden's first NHL game is a remarkable story. During the 1970-71 season, he was playing for the Canadiens' minor league affiliate, the Montreal Voyageurs, in the American Hockey League (AHL). The parent Canadiens made the postseason but were up against the tough Boston Bruins in the quarter-finals. They had finished with 97 points, good for third in the East, but that was 24 points behind the Boston Bruins, their first-round opponent in the playoffs.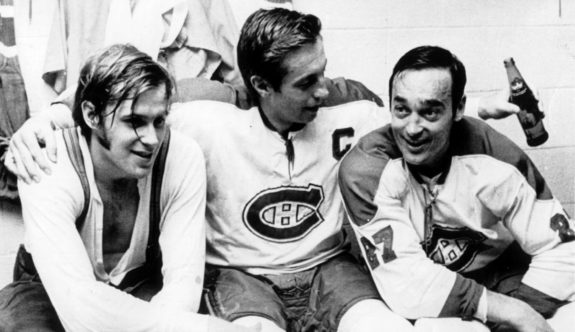 On April 6, 1971, because Canadiens' starting goalie Rogatien Vachon was struggling, team management made an incredibly bold decision. They called up the young Dryden from the AHL to start in goal for Game 1 of the playoffs against the powerful Bruins.
Related: Ken Dryden's "The Game," Still a Classic
Dryden had only played six regular-season NHL games up to that point, but he was thrust into the pressure-packed playoff game against one of the best NHL teams in history. In his first NHL playoff series, the 23-year-old showed incredible poise and skill. After the seven-game series was over, Dryden led his team to a series victory. He was named the Conn Smythe Trophy winner later in the playoffs after his team went on to win the Stanley Cup.
Cool Thing Two: Dryden Had a Short But a Hall of Fame Career
The following year Dryden won the Calder Trophy as the rookie of the year. He is the only player ever to win the Conn Smythe Trophy and the Stanley Cup before he lost a single regular-season game. 
Dryden had an exceptional career as a goalie for the Canadiens; however, he didn't play that long. He only played for the team from 1970 to 1979. He was inducted into the Hockey Hall of Fame in 1983. That was just four years after his retirement. 
---
Latest News & Highlight
---
Although Dryden possessed impressive skills and hockey accomplishments, he was far from just an athlete. He was well-rounded in many aspects of his life. In my mind, those broader skills only solidify his status as one of the greatest goalies in NHL history.
Cool Thing Three: Dryden Was Imposing With an Unorthodox Style
As noted earlier, Dryden stood 6-foot-4 and weighed 204 pounds. The Canadiens' goalie before him was Rogatien Vachon, who was only 5-foot-8 and weighed 160 pounds. Size became a huge difference in the net. Dryden was downright imposing. 
Related: Ken Dryden's The Series, A Must-Read for Hockey Fans
Dryden's height, combined with his unique butterfly style, made him a formidable goaltender. He also played quite unconventionally. He actually stood up in the crease and utilized his size to cover more of the net. That style added an extra layer of difficulty for opposing players trying to score on him.
Cool Thing Four: Dryden Was Both Intelligent and Articulate 
Dryden was known to be intelligent both on and off the ice. He graduated from Cornell University, where he excelled academically as well as played Ivy League hockey.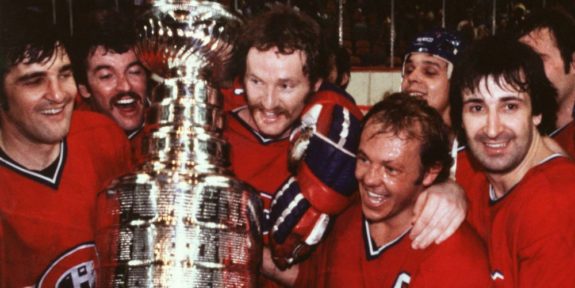 This same intelligence translated to his game. He was often able to stay ahead of the play because he could figure out what was happening as he watched the game from his crease. He read plays and anticipated opponents' movements. In addition, he was able to make quick decisions in high-pressure situations. 
Cool Thing Five: Dryden Became a Successful Author
Dryden's intelligence came through in every aspect of his life. After his short stint in the NHL, he began a career as an author and politician. He authored several books, including the highly acclaimed The Game, a book that gives readers a detailed and introspective look into the world of hockey. 

Dryden was eloquent. Both his writing style and his ability to articulate his thoughts made his books popular among both hockey enthusiasts and non-sports fans alike. He became a literary success.
Cool Thing Six: Dryden Was a Member of Parliament for Canada
After his hockey career, Dryden became involved in politics. He served Canada as a Member of Parliament from 2004 to 2011 and was a member of the Liberal Party. His transition from the world of sports to the political arena offered him a chance to make a difference and contribute to society beyond the ice rink. He was also an early environmental advocate.
Related: 7 Cool Things About Carey Price
Dryden represented the Toronto-area riding of York Centre for three terms but was defeated in his bid for re-election in the Stephen Harper Conservative Party majority sweep of 2011.
Cool Thing Seven: Dryden's Record Is Unparalleled 
Dryden's record in just over seven full seasons as an NHL goalie is beyond successful. He won the Vezina Trophy five times in those seven seasons. 
His impact on goaltending has been long-lasting. Today, Dryden is the prototypical goalie in terms of combining size, athleticism, and positioning. Subsequent generations of goalies have tried to emulate his style and incorporate his techniques into their own games. In fact, the Canadiens goalie who seems to be most similar to Dryden was Carey Price.
Price, who's 6-foot-3, has a similar calm and composed demeanour. He relies on his positioning and excellent reading of the game to make saves. Fortunately, the Canadiens have had at least two such great goalies over their history. (By the way, Jacques Plante, Patrick Roy, and Georges Vezina (himself) were not so shabby either.)
The Bottom Line
Perhaps the phrase "one of a kind" is overused. However, it's an appropriate description of Dryden. His career and contributions to the sport of hockey and his service to Canada extend beyond his accomplishments on the ice. 
Dryden's success, intelligence, literary talent, heart for service, and impact on the goaltending position make him a truly influential figure in the history of the Canadiens and the NHL as a whole.