St. Louis Blues head coach Mike Yeo is adding a familiar face to his coaching staff for the 2017-18 season. Former Blue and 18-year NHL veteran Darryl Sydor has signed a three-year contract to become the first to fill the four vacant assistant coaching positions. [Steve Ott has also been hired]
Sydor worked with Yeo with the Houston Aeros of the American Hockey League when the team won the league title in 2010-11 and again when Yeo was the bench boss for the Minnesota Wild from 2011-16.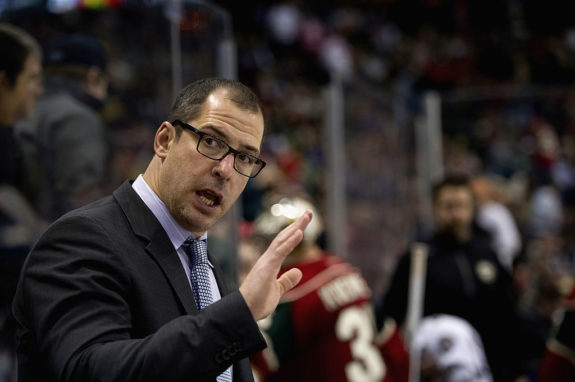 What Led Up to the Sydor Hire
As members of the Chicago Wolves' coaching staff last season, Sydor, head coach Craig Berube and assistant coach Daniel Tkaczuk received praise from the organization for preparing players to transition to the NHL when they were needed.
"I am excited to have Darryl back on my staff," Yeo said in a statement released by the Blues. "He was an outstanding teacher during our time in Minnesota and will add a wealth of experience and knowledge to our team."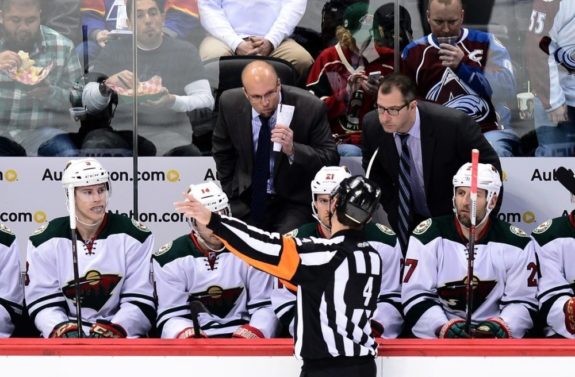 It had been rumored that Sydor, Berube and Tkaczuk were all on the Blues' short list of assistant coaching candidates after Rick Wilson, Steve Thomas, Ray Bennett and Ty Conklin were fired in early May.
"We felt having Mike (Yeo) start his first full season with a new staff would rejuvenate the organization," general manager Doug Armstrong said. "Mike handpicking his co-workers right from the start, the situation now, we felt the timing was right for continuing to build the foundation. I think for Mike to have the best chance for success, I want him to have full control over who he works with."
Former Blues Goaltender Martin Brodeur took over as goaltending coach after Yeo was promoted to head coach in early February. He has announced that he will no longer be the goaltending coach but Armstrong says he will oversee the hiring of his replacement.
Sydor's Legal Issues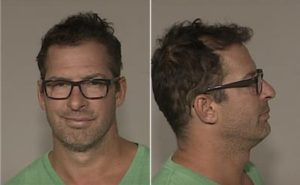 In August of 2015, Sydor was arrested for second-degree drunken driving and child endangerment after driving his 12-year-old son to his youth hockey game with a 0.30 blood-alcohol level. Sydor was pulled over after another motorist called in his license plate due to some erratic driving. He pled guilty in September of 2015 and spent two weeks in jail. The Woodbury, Minnesota native is still serving four years probation and was forced to pay a $900 fine.
On August 22, Sydor checked himself into the NHL/NHL Players' Association Substance Abuse/Behavioral Health Program and was admitted into an inpatient center in Malibu, California. Sydor has had support throughout the ordeal from Yeo and his friend Tom Gaglardi, who owns the Dallas Stars.
"He is a tremendous man, father, husband and friend," Gaglardi said in 2015. "We are behind Darryl 100 percent."
It has taken a few years for Sydor to repair his reputation, but the incident is in the past and Sydor, Yeo and the Blues are ready to move forward.
Playing Career
Sydor was a two-time All-Star and won two Stanley Cups in his 18 seasons as a player; with Dallas in 1999 and with the Tampa Bay Lightning in 2004. He also went to the Finals in 1993 with the LA Kings, in 2000 with the Stars and in 2008 with the Pittsburgh Penguins. He played in 1,291 NHL regular season games, tallying 507 points and had 56 points in 155 playoff games.
His last stop before retirement was in St. Louis, where he played his final 47 games. Sydor will get a second chance as a coach where he got his last chance as a player.