If general manager Kent Hughes is looking to offload one of his three goaltenders before the start of the season, now may be the time to pull the trigger. A Frank Seravalli post on X revealed that the Colorado Avalanche are searching for a goalie. Pavel Francouz underwent adductor surgery this offseason, and he may not be healthy enough to start the season. The ordeal leaves the Avalanche in a tough spot without stability in the crease, and the Montreal Canadiens are luckily in a place to deal with them.
Related: 3 Potential Trade Destinations for Canadiens' Casey DeSmith
Earlier this summer, the Canadiens acquired Casey DeSmith in the three-team trade that saw the Pittsburgh Penguins acquire Erik Karlsson. With Sam Montembeault and Jake Allen under contract for this season, the acquisition of DeSmith clogs up the space between the pipes. Hughes has spoken out on how he is open to trading DeSmith before the start of the season, and the latest revelation out of Colorado makes things more interesting now.
DeSmith Provides Good Value as a 1B Option
Last season in Pittsburgh, DeSmith appeared in 38 games as a secondary option to Tristan Jarry's services. He finished with a 15-16-4 record and a .905 save percentage, slightly below Jarry's totals. Unfortunately, the Penguins failed to make the playoffs, thanks to management taking a different direction and acquiring players slightly past their prime, who didn't mesh with the team's chemistry. This combination ultimately led to DeSmith facing more quality shots and scoring chances, which effectively boosted his numbers in those categories but brought down his overall play by a significant margin.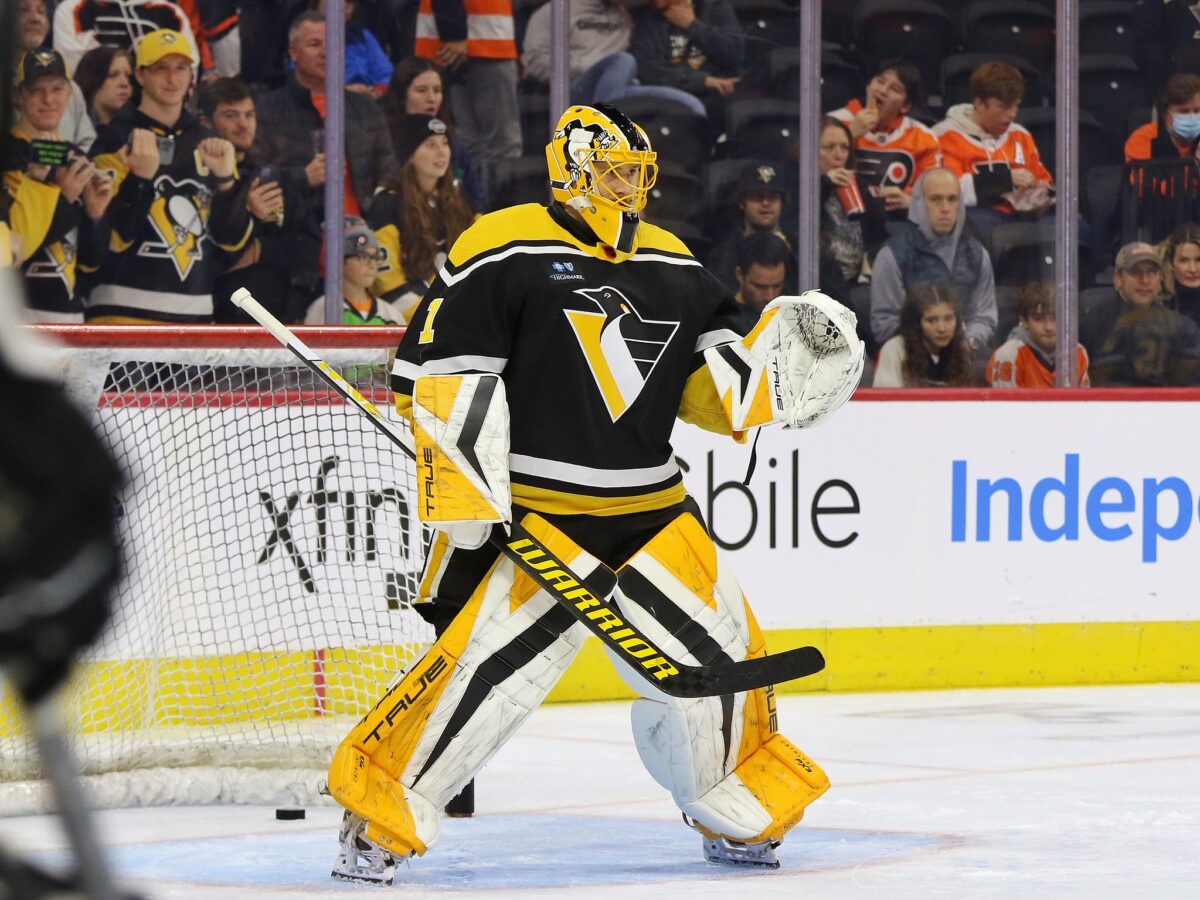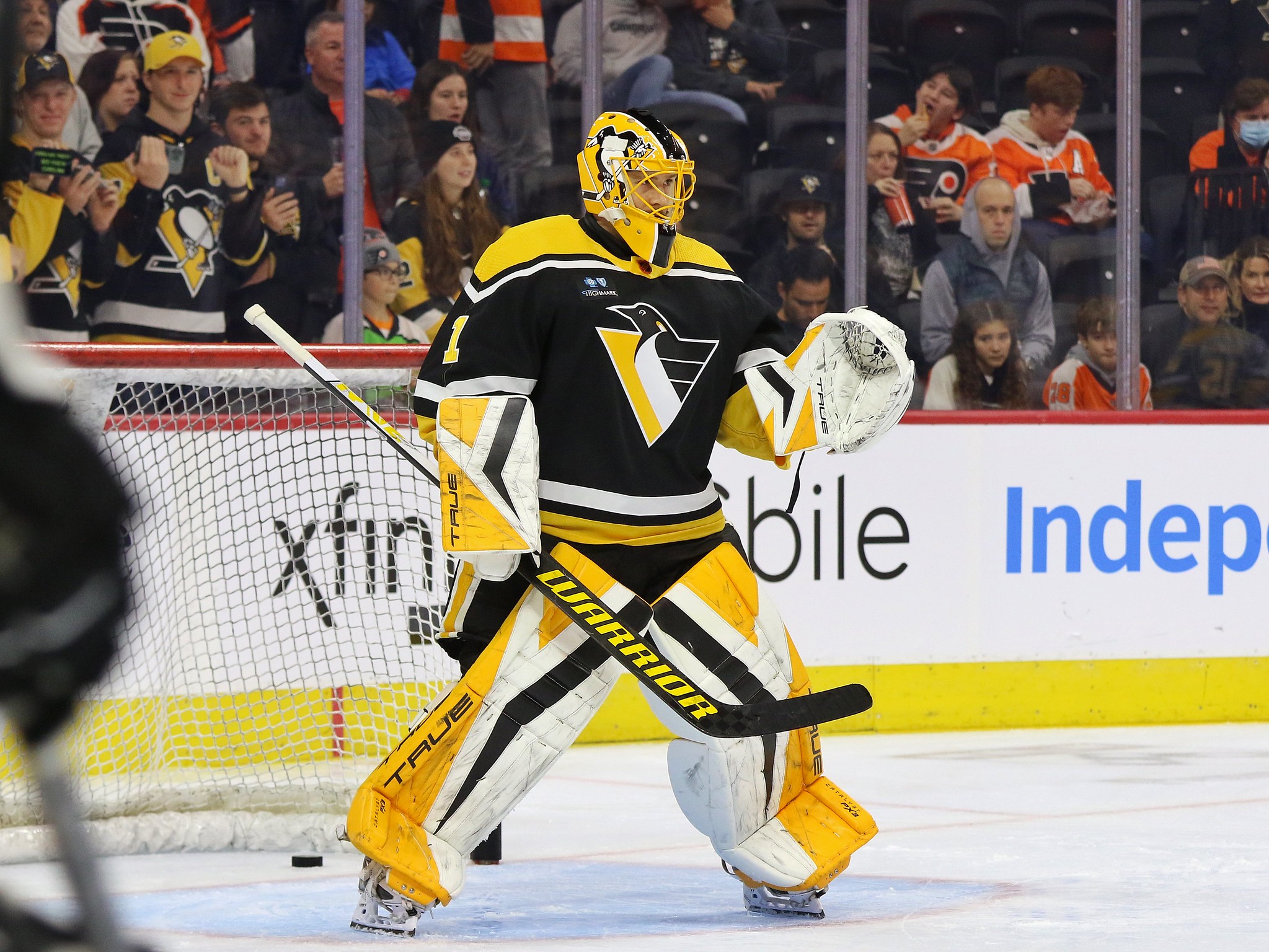 The good news is that the Avalanche are better suited defensively and overall structure when compared to both the Penguins and Canadiens. DeSmith would face less action and high-quality scoring chances while playing in front of a better defensive unit and would likely share the crease with Alexandar Georgiev. Georgiev saw more time than Francouz and would continue that trend this season, with DeSmith playing in the same 25-30 game range. The Avalanche would be in a favorable position to make the playoffs again with this tandem, and DeSmith's $1.8 million cap hit is a digestible one that ends after this season.
Could The Avalanche Have Interest in Allen?
A different take focuses on the possibility that the Avalanche could show some interest in Allen, although coming to an agreement may be tougher to close out. Allen makes $3.85 million for this season and next, while the Avalanche are over the cap by nearly $6.5 million. His security with the extra year gives Colorado two goaltenders with term but comes at a costly rate of over $7 million combined between the two netminders, which doesn't factor in Francouz.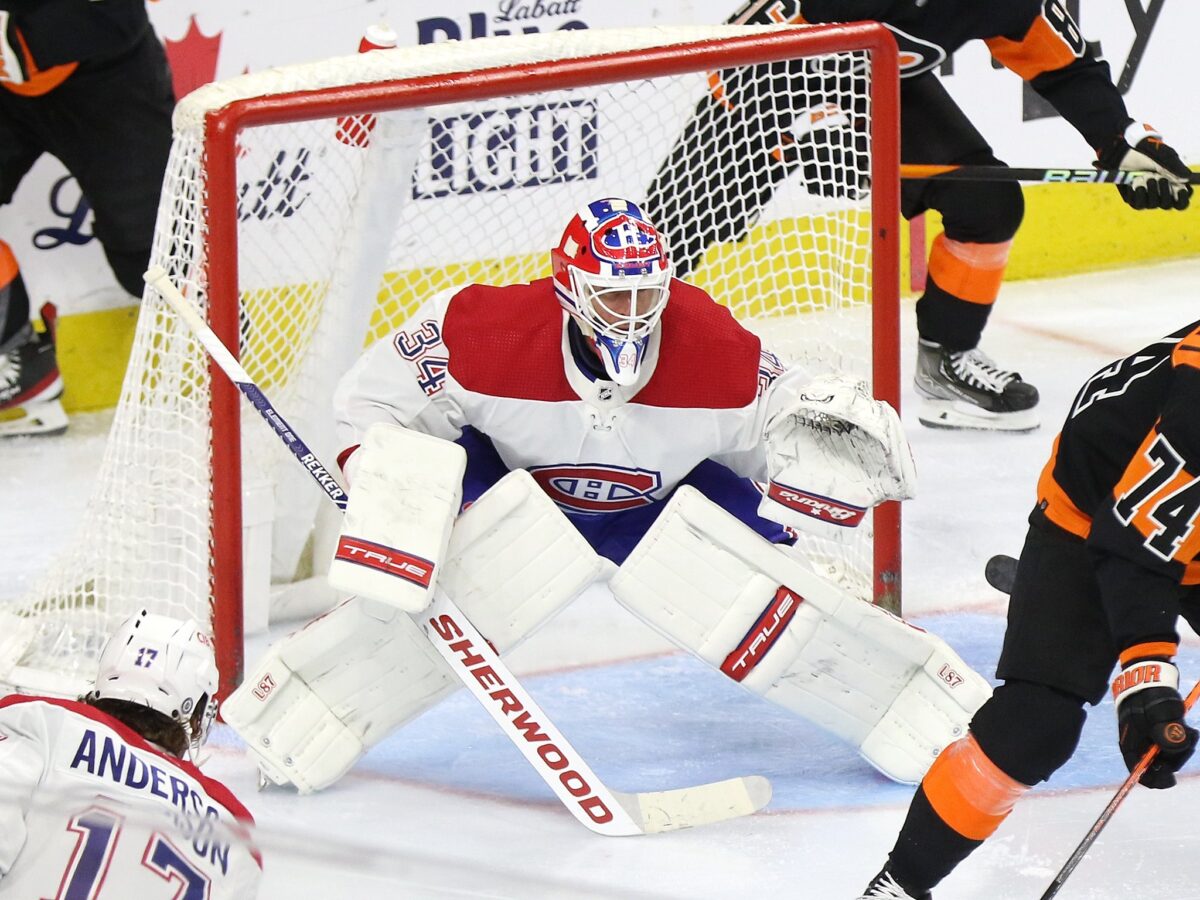 It's not out of the question for something crazy to happen before the start of the season but count on Chris MacFarland to opt for the safer and cheaper bet when acquiring someone to fill the hole. It's unknown how long Francouz will be out, but abductor surgery can be fickle when factoring in an athlete's age. It typically takes six to eight weeks of rehabilitation post-surgery, but it does not factor in any possible setbacks or lengthier periods to regain full strength and mobility in that area.
---
Latest News & Highlights
---
If Francouz can't come back soon enough, or if his health concerns persist following his return, the Avalanche would be best suited to target a goaltender with a higher pedigree and term. Allen fits that role better than DeSmith in that regard and could start more games, giving Georgiev a lighter workload.
The Cost of Acquiring DeSmith or Allen
The goaltender market is tricky when determining the value of both DeSmith and Allen. The Avalanche dealt three picks to the New York Rangers in the summer of 2022, but they acquired Georgiev, who brings in more value than either option. There are examples of goaltenders bringing in one pick, like Adin Hill to the Vegas Golden Knights for a 2024 fourth-round pick or Ville Husso to the Detroit Red Wings for a 2022 third-round selection. Finally, there are plenty of trades involving cap-dump situations where teams have attached high-end draft picks to shed the salary of a goalie, but such isn't the case in this instance.
Related: Canadiens' Allen Honored as Unsung Hero in Disappointing Habs Season
It wouldn't be out of the realm of possibility for Hughes to pull out a mid-round draft pick for DeSmith, somewhere in the third to fifth-round range. A trade involving Allen would be significantly harder to accomplish and may require the Canadiens to either retain some salary or attach a pick to sweeten the pot. For this reason, DeSmith is the better option for both sides and could benefit the Avalanche for this season before regrouping and deciding what their 2024-25 tandem will look like.