The Pittsburgh Penguins finally got their man when they acquired Erik Karlsson from the San Jose Sharks, but it took the Montreal Canadiens to ensure it happened. The Canadiens were considered the "third team" in the deal and helped the Penguins clear cap space to afford the $11.5 million annual average value (AAV) that comes with Karlsson. The Sharks relieved themselves of a huge contract, the Penguins got the player they wanted with cap space left over, and the Canadiens got rid of a high contract and opened a roster spot for one of their younger players. When all the dust settled, the Canadiens emerged as the biggest winners of the trade.
Canadiens, Sharks & Penguins Involved in Three-Way Deal
The Canadiens, Sharks and Penguins dropped a summer bombshell when they finished a three-way trade. The Penguins have been trying to acquire Karlsson for some time now and finally got a deal that allowed them to do so. The Sharks have been trying to get out of Karlsson's contract since last season's trade deadline and finally did so. The Canadiens have been trying to rid themselves of high contracts on struggling players and, like the other two teams, got their wish. The breakdown of the trade goes something like this: the Penguins gave up five players – Mikael Granlund and Jan Rutta went to the Sharks, while Jeff Petry, Casey DeSmith and prospect Nathan Legare went to the Canadiens.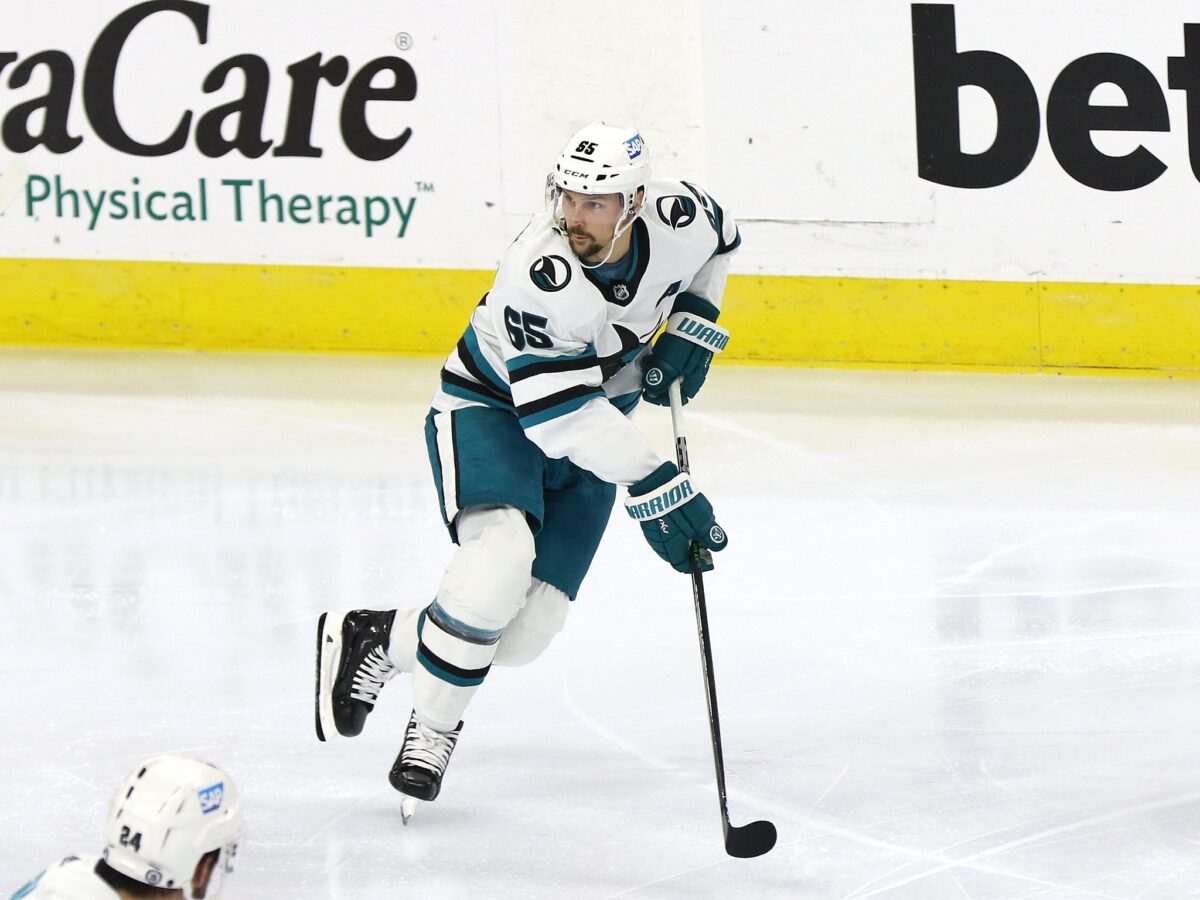 The Sharks moved Karlsson and prospect Dillon Hamaliuk to the Penguins, while the Canadiens moved Mike Hoffman to the Sharks and Rem Pitlick to the Penguins. There were also draft picks involved: the Sharks got the Penguins' first-round choice in 2024, which is top 10 protected, the Canadiens received the Penguins' second-round pick in 2025, and the Penguins acquired the Sharks' 2026 third-round pick. The Sharks retained $1.5 million of Karlsson's AAV, while the Penguins retained 25% of Petry's contract, around $1.56 million. It all looks like this.
Penguins: Sharks: Canadiens:
Pitlick (Mtl) Hoffman (Mtl) Petry (Pit)
Karlsson (SJ) Mikael Granlund (Pit) DeSmith (Pit)
Hamaliuk (SJ) Jan Rutta (Pit) Legare (Pit)
3rd round pick 2026 (SJ) 1st round pick 2026 (Pit) 2nd round pick 2025 (Pit)
Penguins Not Clear Winners of Trade
Some would argue that the Penguins won the deal because they acquired the reigning Norris Trophy winner and 100-point defenseman. Pittsburgh missed the playoffs last season by one point, and it wouldn't be wild to think Karlsson pushes them into a playoff spot. What might be crazy is thinking the Penguins are all of a sudden Stanley Cup contenders. Karlsson probably won't get 100 points with the Penguins, and Evgeni Malkin, Sidney Crosby, and Kris Letang are not getting any younger. Karlsson is the youngest of the core four at 33, and the other three are known to have injury issues. Yes, Pittsburgh got their man, but it could be too little, too late if they want another run with Crosby and company before they retire.
Related: Karlsson Trade Has Huge Impact on Canadiens This Season
---
Latest News & Highlights
---
When Kyle Dubas took over as Penguins general manager (GM), he had two choices: tear it all down and rebuild or add on to the star power he has and go for another Cup run. He chose to go for another Cup run, and with Crosby and Malkin close to the end of their contracts, it makes sense to squeeze everything they can out of the still-elite star players. Crosby and Malkin played all 82 games last season, but both are known to have their issues with injuries; Letang is the same way, often injured but elite when in the lineup. The Penguins are counting on a healthy season from all players, which is basically what they had last season and still missed the playoffs. It doesn't help that they have average goaltending in Tristan Jerry and Alex Nedeljkovic. With all this in play, Pittsburgh made a big move that may not even move the needle.
Canadiens Get the Most Out of Deal
The Canadiens gained the most in the deal; not only did they rid themselves of Hoffman and his $4.5 million AAV, but they cleared a roster place for one of their young players, like recently re-signed Jesse Ylonen or Rafael Harvey-Pinard. They also re-acquired Petry, who had struggled in his last season with Montreal and was very unhappy in the city during Covid. Petry gives the Habs an option to flip him for another asset in a different deal with his signing bonus already paid for by Pittsburgh, and with him already at a 25% discount, the Canadiens could retain 50% of his salary, making a deal for him very valuable for another team.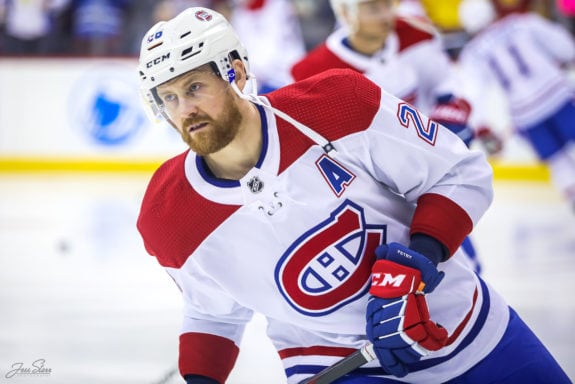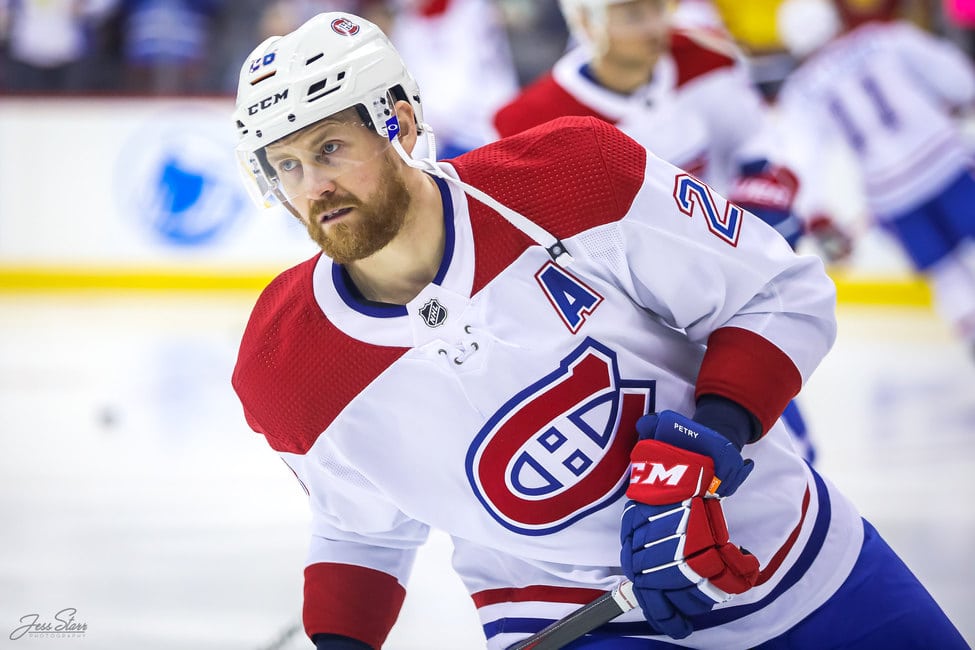 DeSmith is another fair-value acquisition – the goaltender will protect prospect Cayden Primeau, who will not be waiver eligible this upcoming season. If DeSmith or Primeau don't make the Canadiens roster, they both will have to be waived to the Laval Rocket of the American Hockey League (AHL), and a chance of both being picked on waivers is rare, but if one gets picked on waivers, then the other can play in Laval. DeSmith can also be moved to a team to provide suitable backup duties for a team with little goaltending depth. Both Petry and DeSmith can improve the team in Montreal or provide good trade value to acquire assets for the future. The Canadiens also received a 2025 second-round pick, and it can be argued that 2025 is the target year Montreal rebuild will be over. They will have two first and second-round picks in that draft giving them more ammunition to improve the club and start building to be a contender.

The Sharks picked up Hoffman, who they can flip at the trade deadline for assets; they are in a rebuild and finally got rid of Karlsson's high contract. They also have Rutta and Granlund, whose contracts end at the end of this season and next season, respectively, making them more assets that can be flipped for prospects and draft picks. Although San Jose did get a first-round pick, they didn't get total value for a star like Karlsson; if Hoffman, Grandlund or Rutta don't produce, their value will decrease, and their assets will be minimal.
This is why Montreal is the clear winner in this deal. They didn't give up an asset to move Hoffman, and they have pieces they can use to improve the team later; everything fits into the game plan, and they lose no assets or prospects.